The Miller Drinks Cabinet brings both style and a sense of wellbeing to a home by offering up the ritual of enjoyment in the comfort of your own home.
The drinks cabinet is from a bygone era when families would set aside time at the end of each day to recollect and unwind. Joyfully, this ritual is returning, with many prioritising the simple ritual of cocktail mixing at home and the subsequent time of reflection and enjoyment.
Enter the Miller Drinks Cabinet, exclusively designed and made in the Block & Chisel workshop in Cape Town to be a beautiful yet functional feature in your living room. It offers the convenience of a drinks station with all the refined detail of a piece lovingly handcrafted.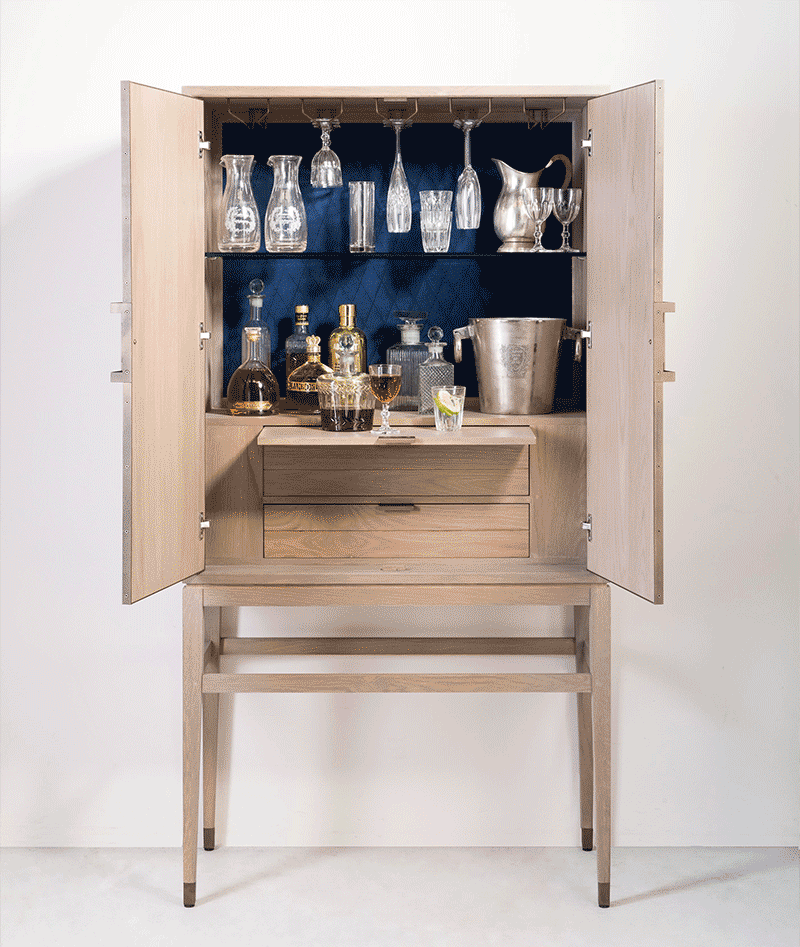 It is designed with contemporary requirements and convenience in mind. Open it up and admire the deep blue, quilted velvet backing that gives the cabinet a luxurious feel. Then mix cocktails and cordials from the retractable shelf and once you're done, simply close the cabinet doors for a neat and tidy result. 
Its design accounts for storage of glassware on the toughened glass shelf, as well as from wine glass racks attached to the cabinet's inner roof.
Bottles can be stored on the sturdy base shelf, while two deep cork-lined drawers with smooth, full extension drawer runners, offer useful storage for cocktail paraphernalia such as coasters, swizzle sticks, jiggers, cocktail shakers and so on.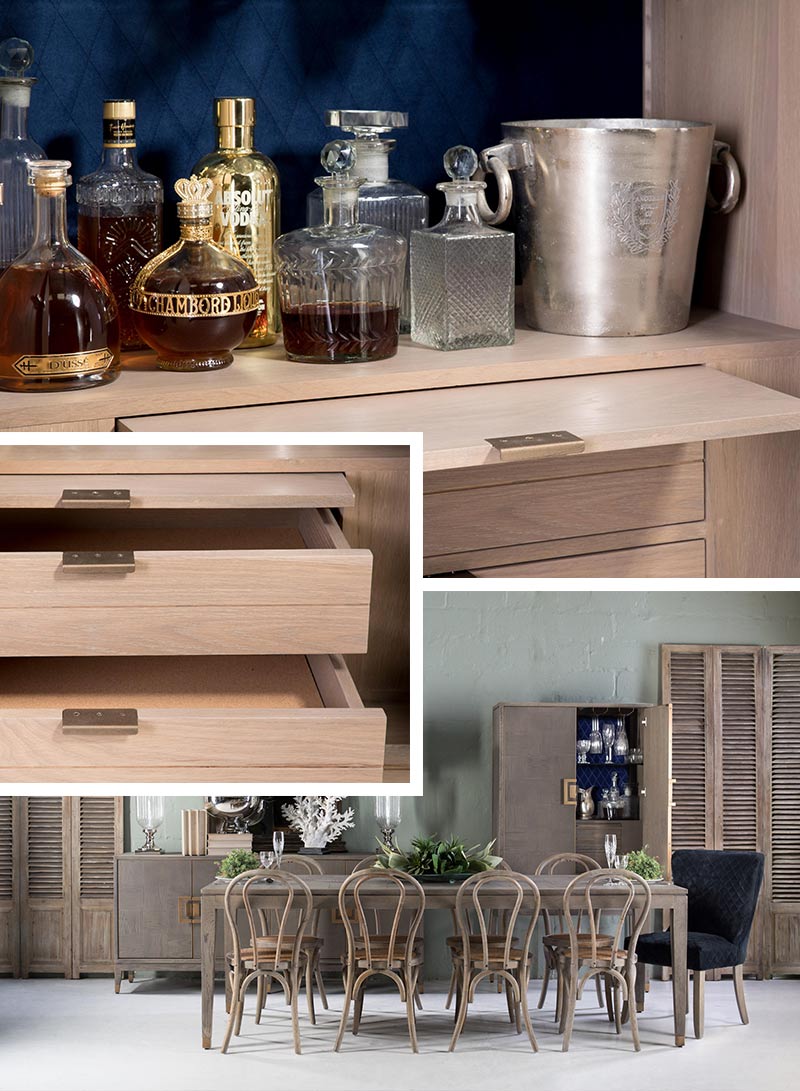 Solid Nordic Oak finish is applied to the oak wood to give it a contemporary, pale bleached look that brings out the fine grain beautifully.
Detailing such as the handles and feet are made using mild steel in a bronzed powder-coated finish.
Enjoy ultimate style with this outstanding piece that will not only elevate your interiors, but will also encourage you to steal moments of pleasure more often.