We honour the age-old techniques of our heritage by using sustainable wood and adding a modern touch with a range of tasteful finishes.
Handcrafted furniture is a reminder of the ingenuity and determination of our ancestors and their ability to unite beauty and utility. The longevity of a piece is due in no small part to the type of wood we use. That's why we work with solid ash, oak and conifer in our Designed by Sibley collection. Using good quality wood ensures that the bones of each piece are made to last.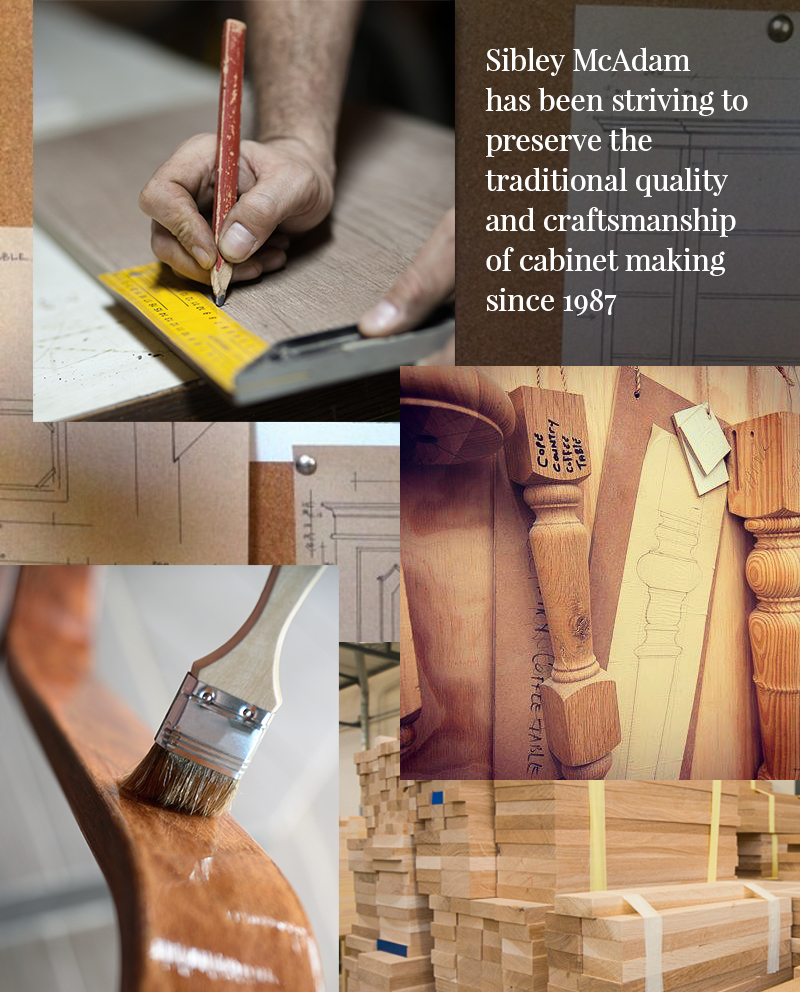 Wood varieties
Our wood stains are designed to enhance the mood and personality of each furniture piece. 
Each wood type has its own characteristics. Years of experimentation with treatments and finishes have resulted in a range of tones that not only enhance these characteristics, but also offer further choices to suit a range of tastes and sensibilities.
We choose our wood from sustainable sources that do not contribute to the depletion of the world's tree population. We endeavour to source wood from suppliers who have integrity and follow FSC-approved guidelines. Efficient methods of harvesting specifically grown oak and ash make this possible, while the environmentally friendly conifer is used in some cases. 
Ash finishes

From left to right: Colonial Brown Ash, Antique Weathered Ash and Weathered Ash.
Oak finishes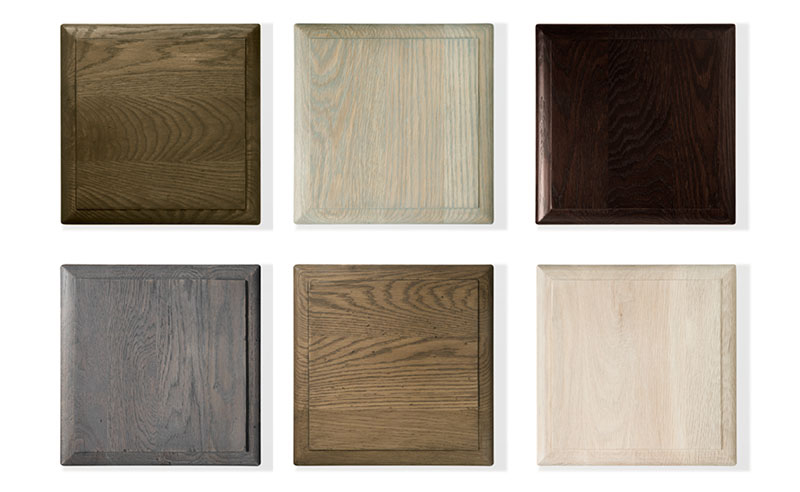 From left to right (top row): Antique Weathered Oak, Grey Washed Oak, Colonial Brown Oak.
From left to right (bottom row): Railway Oak, Weathered Oak, White Washed Oak.
(Above is a representation, finishes may differ. Please visit your closest store to view our sample boards.)
Our latest addition, Railway Oak, was inspired by the bygone age of railway travel. It's a finish with an old world appeal and a raw tactile quality.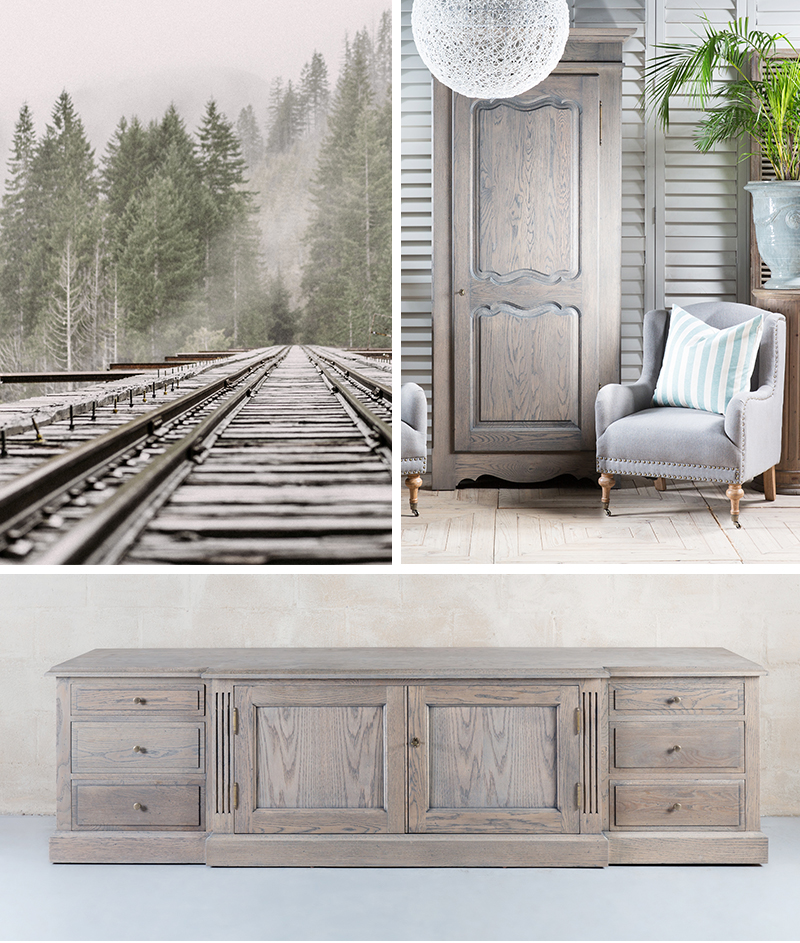 Colour palette
The overall aesthetic and ambience of a room is determined in large part by its colour schemes, which is why we have painstakingly chosen a colour palette of finishes for our products that add a richness to our designs and your home.
30 years of trial and error has meant that the long serving team in the workshop have been able to perfect a distressed, antique look in their paint finishes. This makes for a welcoming character that is by turns instantly accessible and easy to live with, yet timeless and classic.
Available Paint Finishes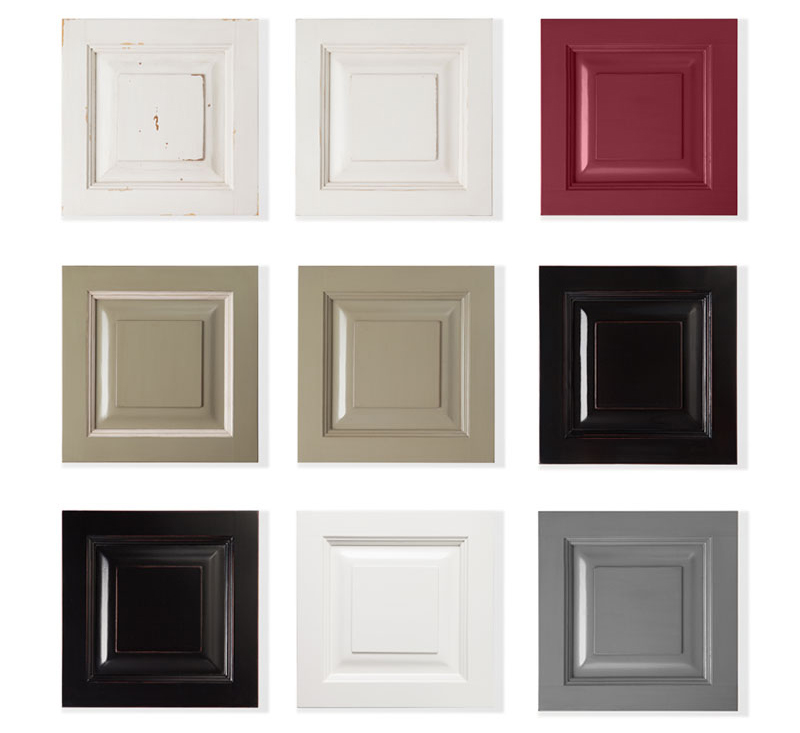 From left to right (top row): Antique White with Clay Finish, Antique White, Artichoke.
From left to right (middle row): Biscuit with Antique White, Biscuit, Black Lacquer.
From left to right (bottom row): Black Matt, Flat White and Chimney Sweep Grey.
The most recent addition to our colour palette is Artichoke. This deep red finish can be applied to many of our Designed by Sibley pieces, and will add a lively accent to any room, while still reflecting the earthy, natural undertones that inspired us in the first place.
Taking our lead from our Head of Design, Sibley McAdam, we have been developing signature styles over three decades. We draw inspiration for our collections from far and wide and translate this into pieces that are proudly made right here in South Africa.