Introducing a versatile and stylish seating option for the summer season.
We're proud to be the exclusive suppliers of these nifty indoor-outdoor chairs which are also suitable for hotels and cafes.
It's time to kick back and let the holiday goodness fill you up. That means leisurely mornings spent splashing around in the water with the kids, and then sitting down directly to lunch without having to worry about their wet swimsuits spoiling the chairs.
Our Oliver Outdoor Crossback Chair means uninterrupted fun can be enjoyed by all.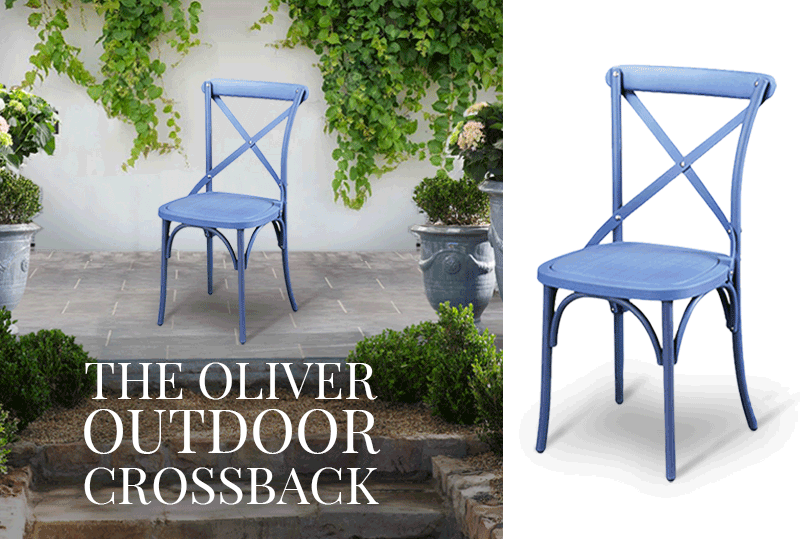 Made from nylon material with aluminium finishes, they are lightweight and can withstand heavy usage. This makes them ideal for entertaining even when you have more guests arriving than you might have expected.
There is no need to compromise on interior styling. The classic crossback design is a reminder of the rustic chateau in the south of France and is available in three colours, French white, Swedish grey and Norway blue. It's a chair that brings a contemporary flavour to a classic design to achieve understated fun with a touch of easy elegance.