What's the difference between French farmhouse and French country style? We draw a comparison and find that each uniquely masters a down-to-earth, effortless decor feel.
The French Farmhouse look
Imagine the 18th Century French farmhouse and you're likely to conjure up images of bread baking in a wood-fired oven while someone busily works to prepare the rest of dinner collected that morning from the nearby vegetable garden. It's a rustic, practical scene and one that is altogether perfectly imperfect.
Look around the room and see furniture is hewn out of chunky, raw wood, clad in metal with exposed hinges and weathered handles and latches. Each piece offers distinct functionality yet serves as an interior feature within its space in the home. These mixed materials contribute to an overall warmth that's always welcoming and down-to-earth.
Accessorise the French farmhouse look with galvanized tubs for firewood, a Schweppes crate for stacking kitchen essentials, and woven baskets for odds and ends.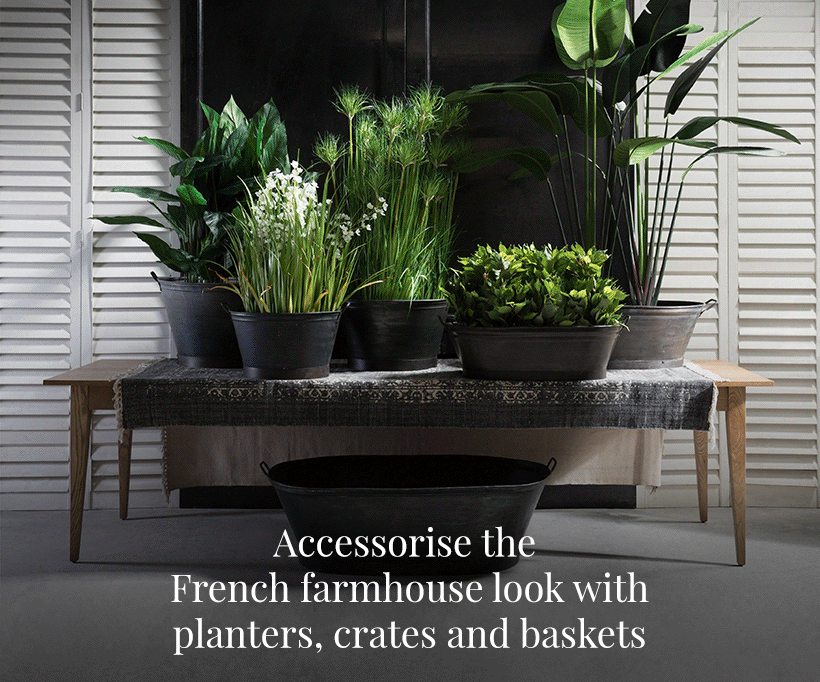 Bring in strong metallic references with the Jackson trolley and Holden rack that add utility to the space and offer strong contrasting material. These serve as a strong reminder of the fast-paced industrialisation that occurred in Europe during the 1900s and which would have filtered down into the farmlands.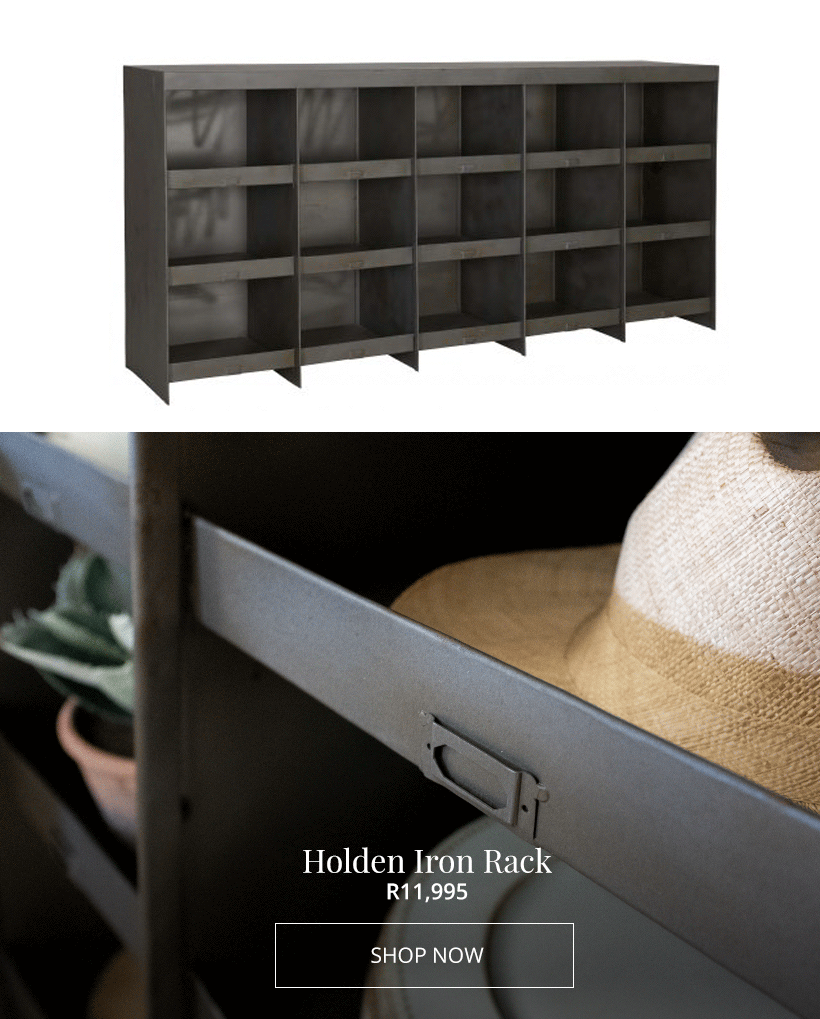 The French Country style
"This land, like so much of the French countryside, was a painting..." - Alan Furst
From as early as 1987, when Lynn and Sibley McAdam founded Block & Chisel, we have been refining our French Country style furniture collection. Treated to ensure the wood grain is proudly displayed, each piece offers quiet elegance quite unlike the humble and rustic finishes of the French farmhouse feel. Yet this more elegant look still encourages comfortable, easy living.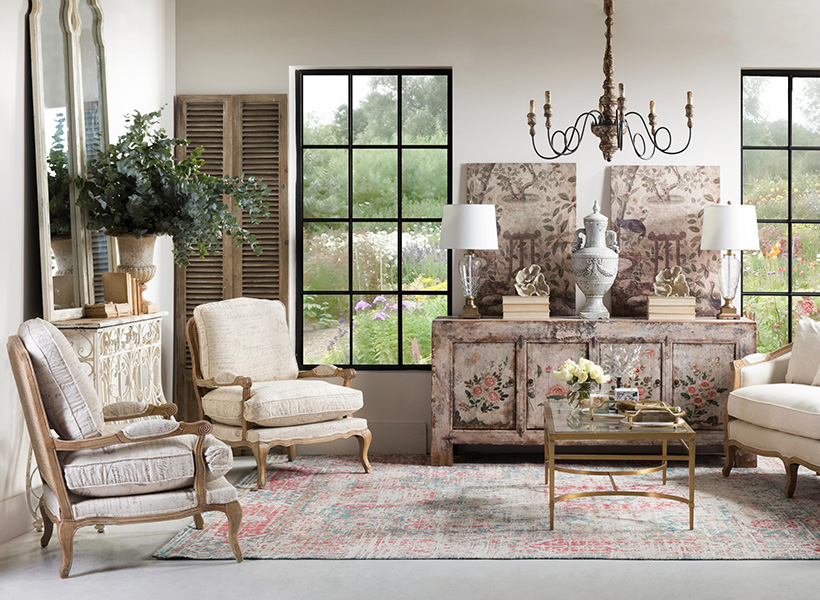 Products shown above subject to availability.
With its classic design and quality materials, the Toulouse Kitchen Cupboard is the kind of piece that might easily become a family heirloom, passed down for generations to come.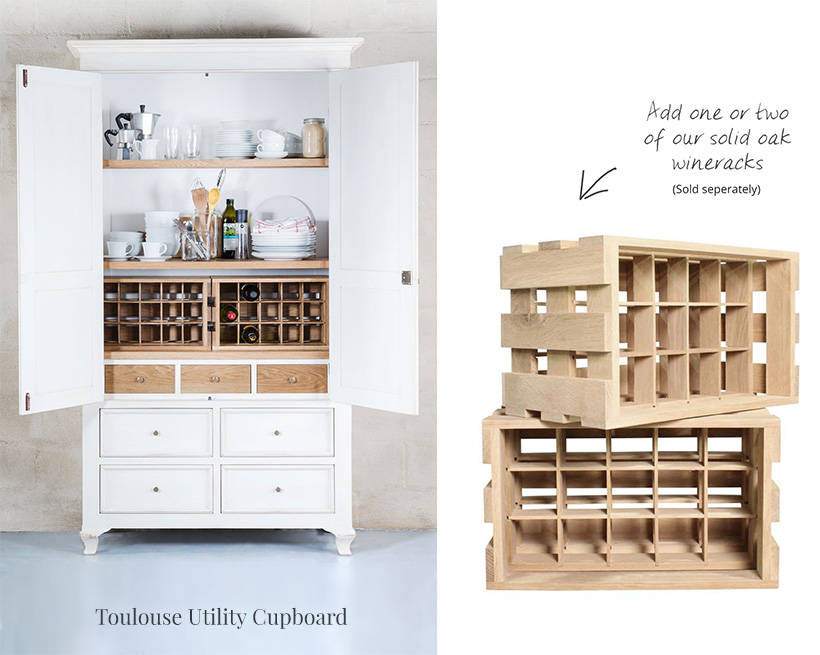 The new Country Kitchen Island provides ample surface on which to prepare meals, with plenty of storage space in its four drawers and open-slatted shelving beneath.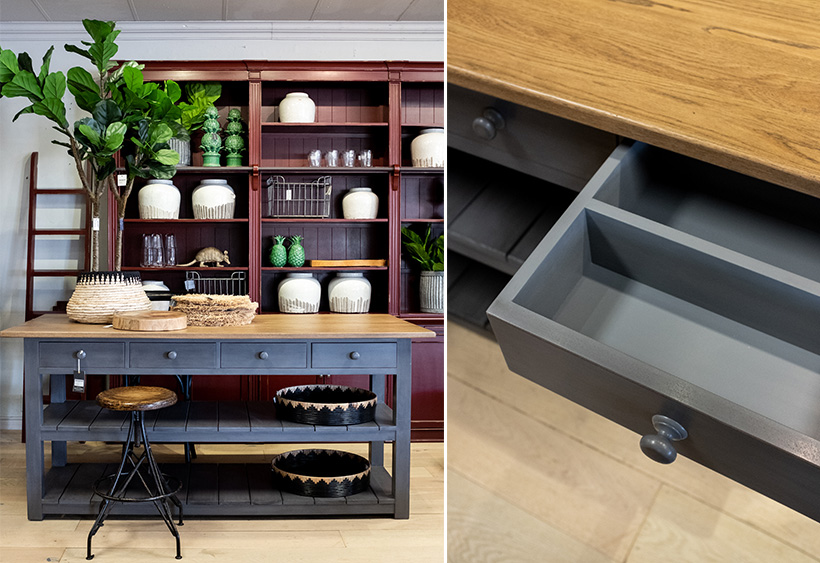 Bringing one of our French Country style pieces into your interiors will serve as a reference to timeless decor that you can incorporate now and in years to come. Details are understated: softly curved cabriole legs and simple details bordering doors and drawers, all contribute to the agelessness of this look. It's this aspect of the French Country style that would have charmed Marie Antoinette with her love of the bucolic splendour of the French countryside. No doubt she would have been utterly charmed by the craftsmanship of our St James table and kitchen island.
Take a seat at the dining table in a comfortable Jenny Crossback chair with rattan seat detail and your French Country look will start to come together.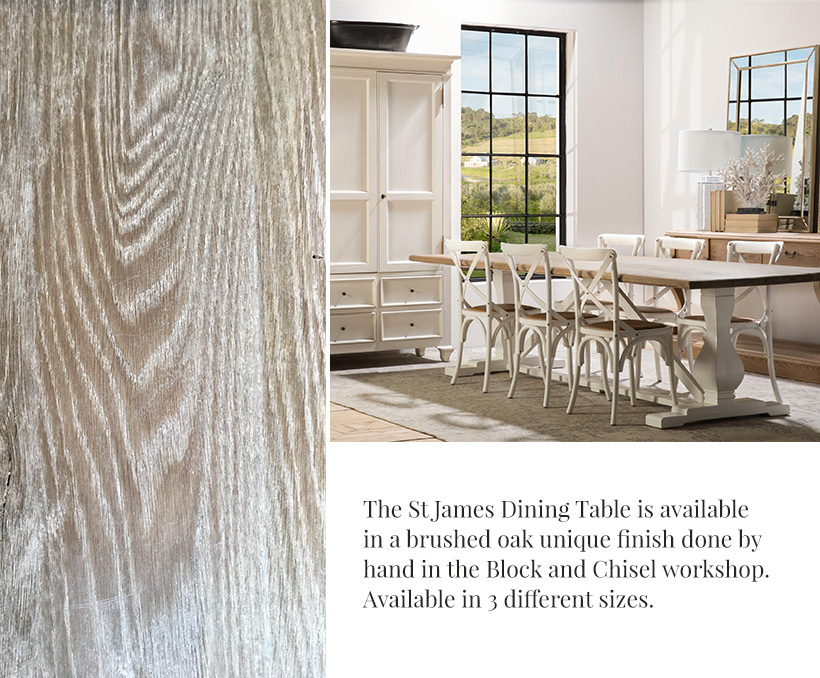 Each Block & Chisel piece is individually designed to stand alone, never depending on similar pieces to make it work. This allows you the freedom to experiment with style, even when the French Country look is not your ultimate goal.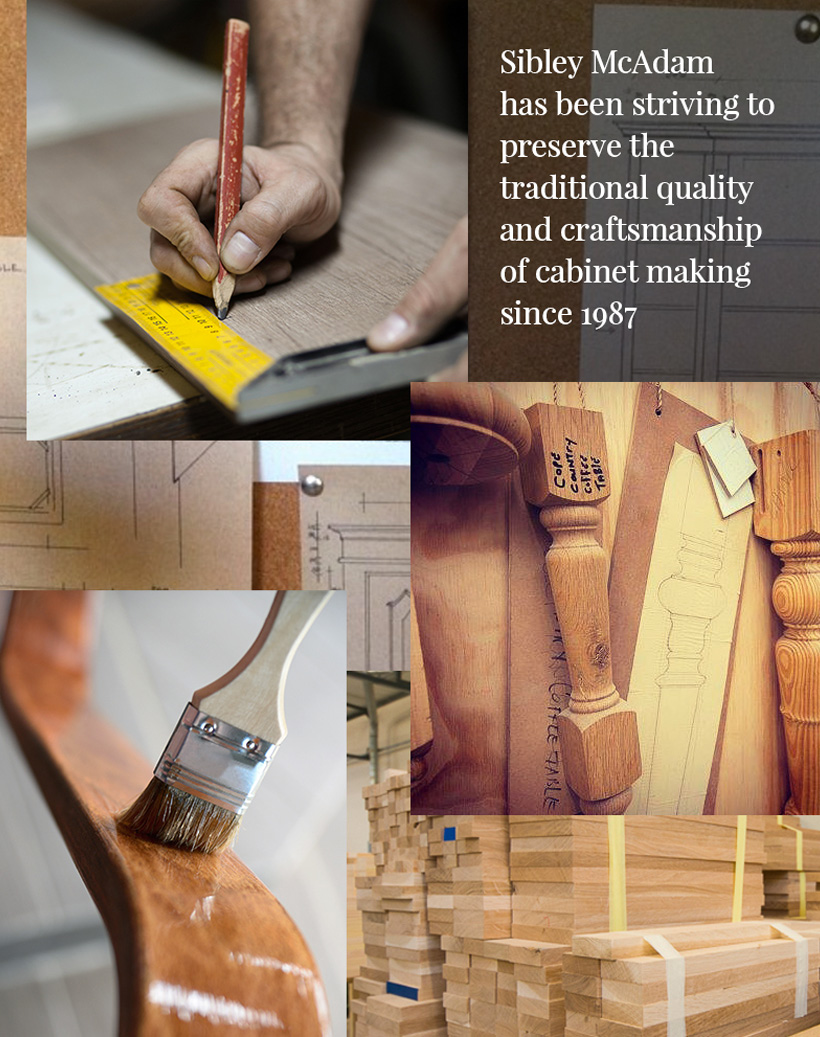 Our French Country style pieces are part of our Designed by Sibley collection and all made in our Cape Town workshop. 
Accessorise the French country look with wine crates, draining boards and wooden boards.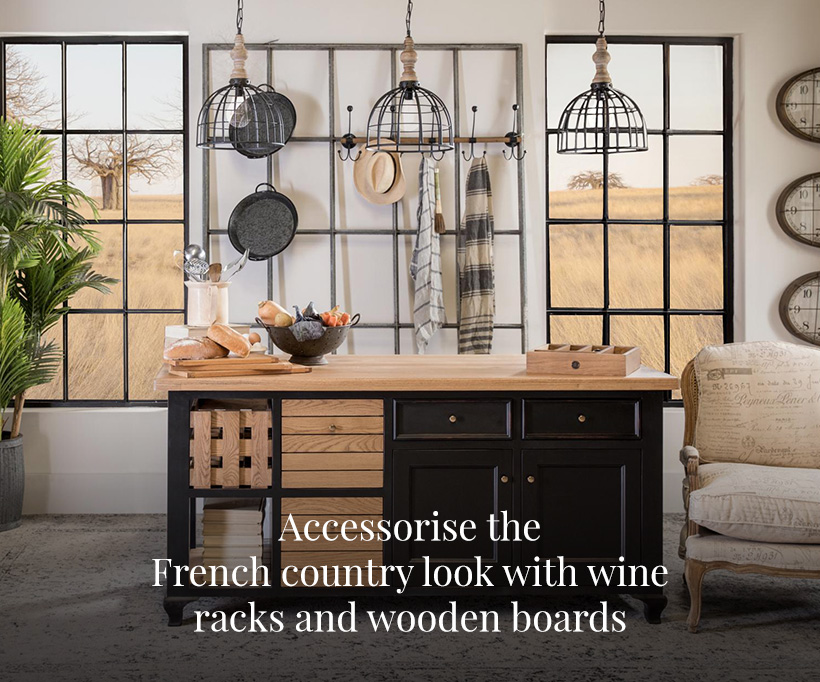 Whether your preference is French farmhouse or French country style, be sure to visit us in store or browse our collections online and be utterly inspired.