The English Country style is made by Block & Chisel and resonates with our philosophy that great interiors should be easy to live with and yet still inspiring to look at.
"Inspired by hard-working furniture of a bygone era, this style offers dependable functionality in pared down detail. 
English Country style (or ECS) is known for its timeless charm. It's a classic style that feels effortless in its design, and above all, welcoming and most certainly liveable.
Our master craftsman Sibley McAdam began designing and making English Country-inspired pieces 30 years ago, and to this day it is a style we are known for. The pieces are built to be sturdy and unfussy which is exactly why English Country is such a pleasure to live with, and the reason it has endured in our collection over these three decades.
Traits and trademarks
The aesthetic of ECS is all about simplicity but attention to quality never wavers, with outstanding results. Oxford borders, panelling and details such as handles are all practical, not requiring embelishment to highlight the fine craftsmanship. 
Focus is on the wood grain and linear details such as the panelling that frames a wardrobe door. Slatted wood is another trademark of this detail. If you can't have it on your walls or as your flooring, you can incorporate it using a key furniture piece such as a sideboard with slatted shelves.
Traditional cabinetry joints are applied using the Mortise and Tenon method. So reliable is this joinery technique that it dates as far back as 2500BC. It ensures that each part is locked in firmly, achieving seamless lines and a sturdy final piece. 
Finally, pieces are hand-finished using a selection of carefully chosen varnishes and tints to offer a personalised touch depending on your own tastes and requirements. Click here to view our full range of available paint colours and wood finishes. For quality assurance, our craftsmen and women checking over every detail of a piece.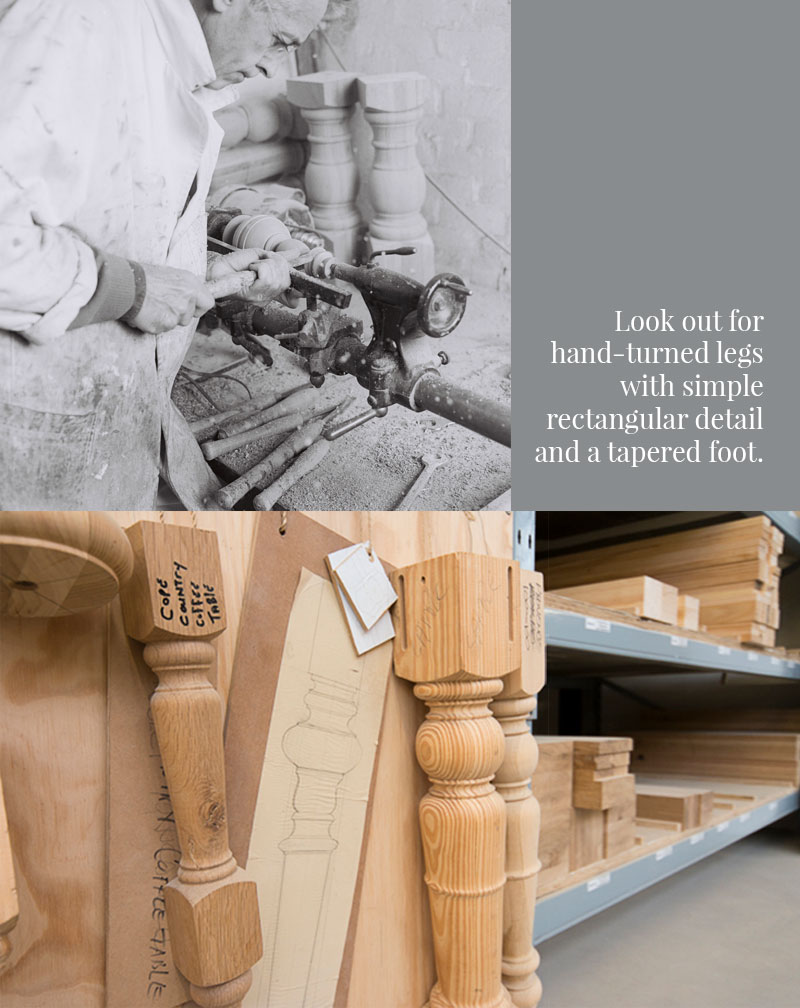 Get the ECS look
Exposed wood, be it in the furniture, or the structure of the house itself (the wood eves, a staircase bannister, or wooden flooring), is an important aspect of this look.
Wall panelling is a nice-to-have, but certainly not essential, with wall colours working best in simple whites or soft natural colours inspired by the palette of the English country garden.
Although floral prints defined ECS 20 years ago, these days, the floral touch is more subtle, with the focus more on bold vertical stripes in soft furnishings. Incorporate scatter cushions with classic vertical stripes and add a couple of throws in quiet pinks, greens, reds and blues over a sofa upholstered in a neutral linen to make for a cosy feel.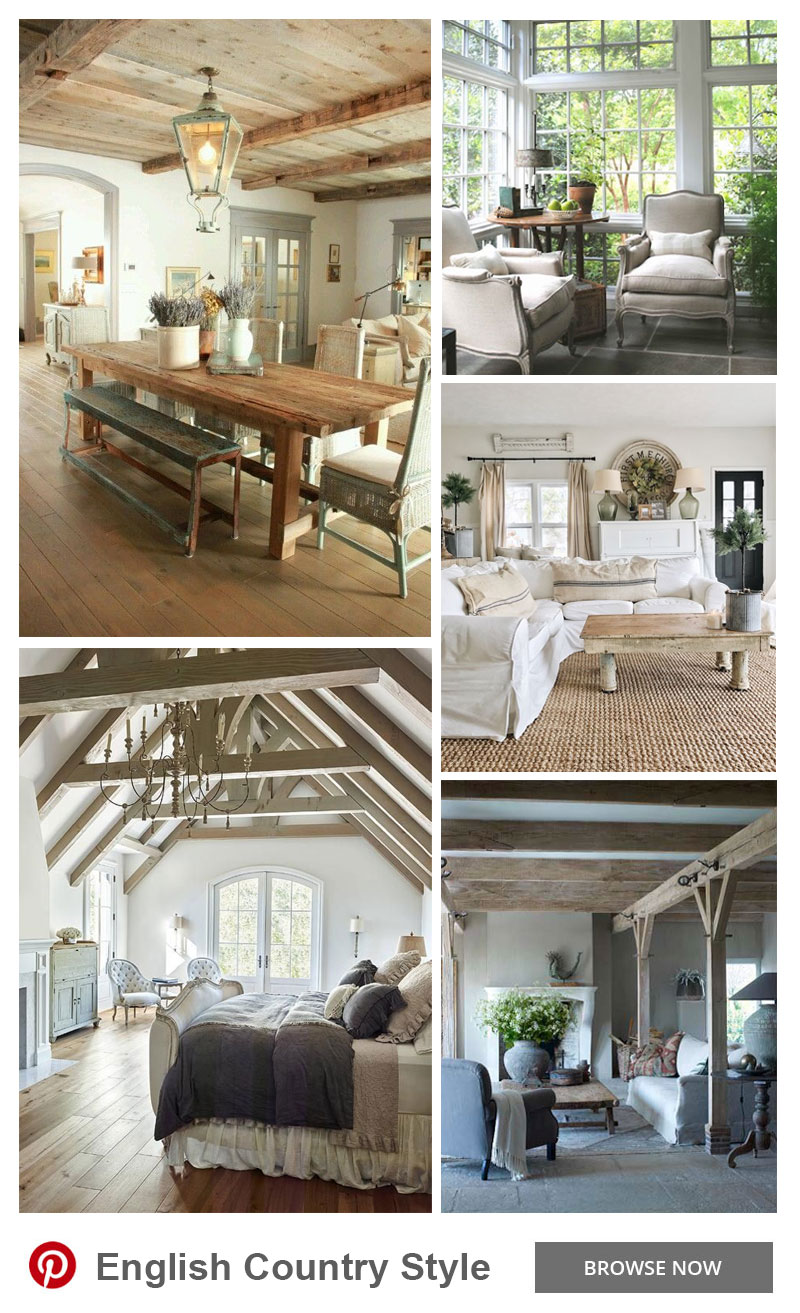 Key pieces for English Country style 
Furniture pieces key to the look include the wardrobe, the dining table, the overstuffed sofa, the desk, slatted shelving details and bookcases galore. In each instance, finishes are kept natural, showcasing the wood grain, while lines remain clean and uninterrupted by elaborate detail. Yet, this simplicity and sturdiness only works to highlight the elegant craftsmanship of the piece. 
ECS Devon Desk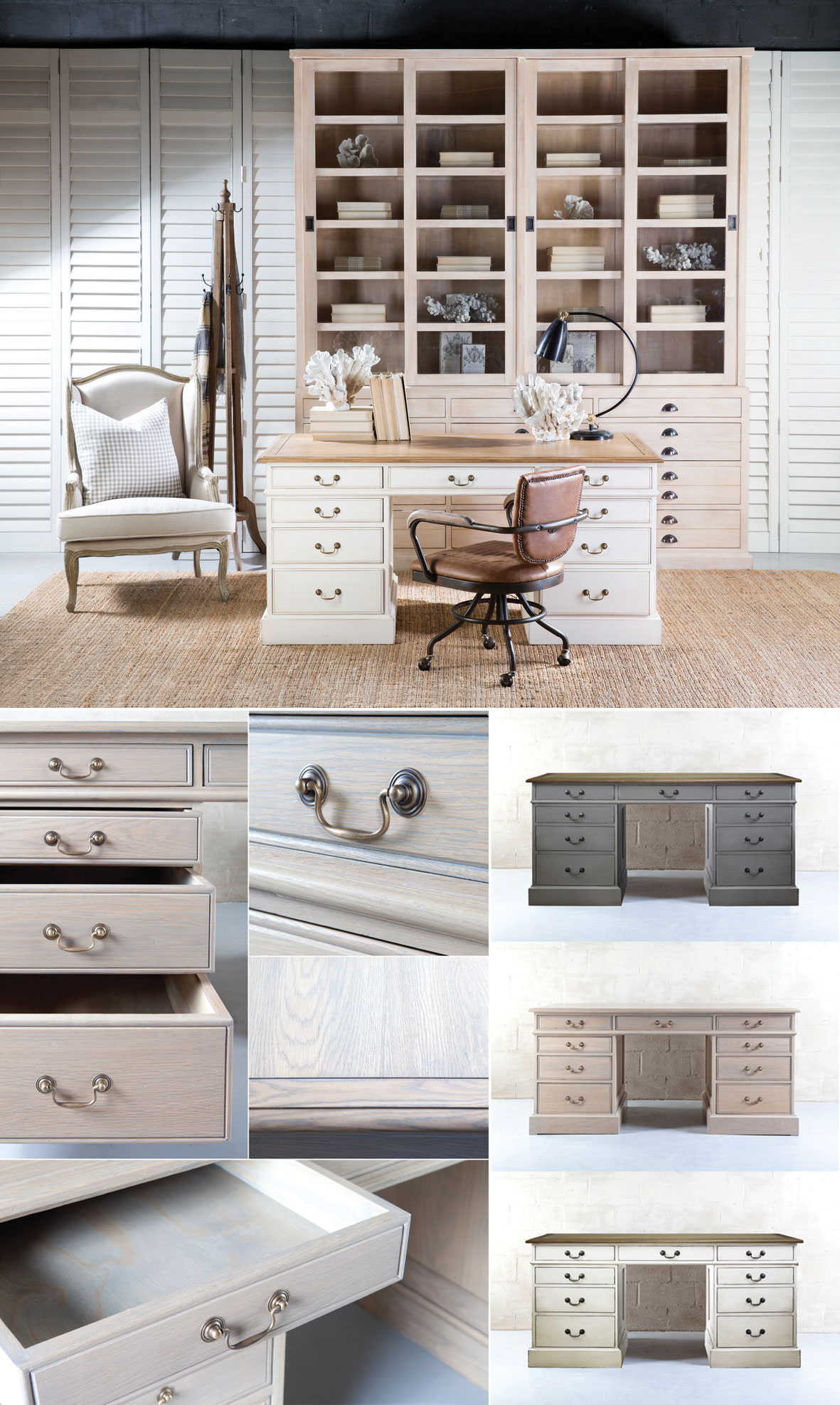 Refectory Dining Table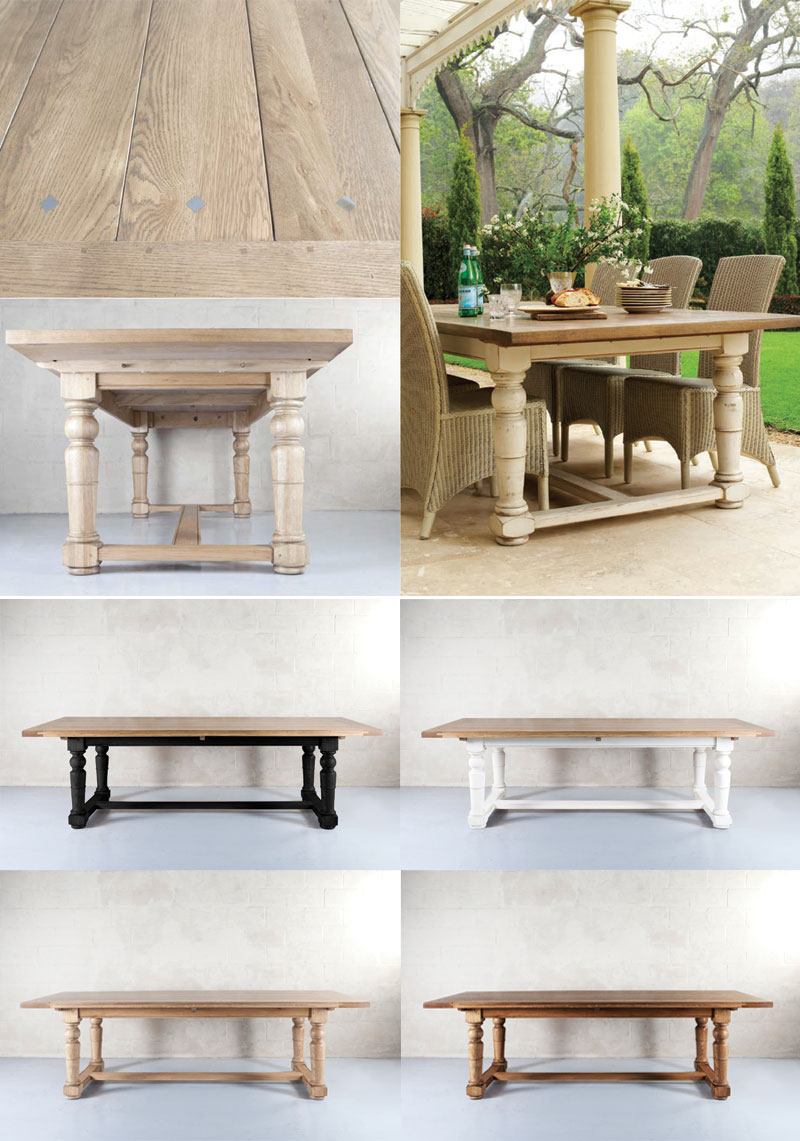 ECS Breakfront closet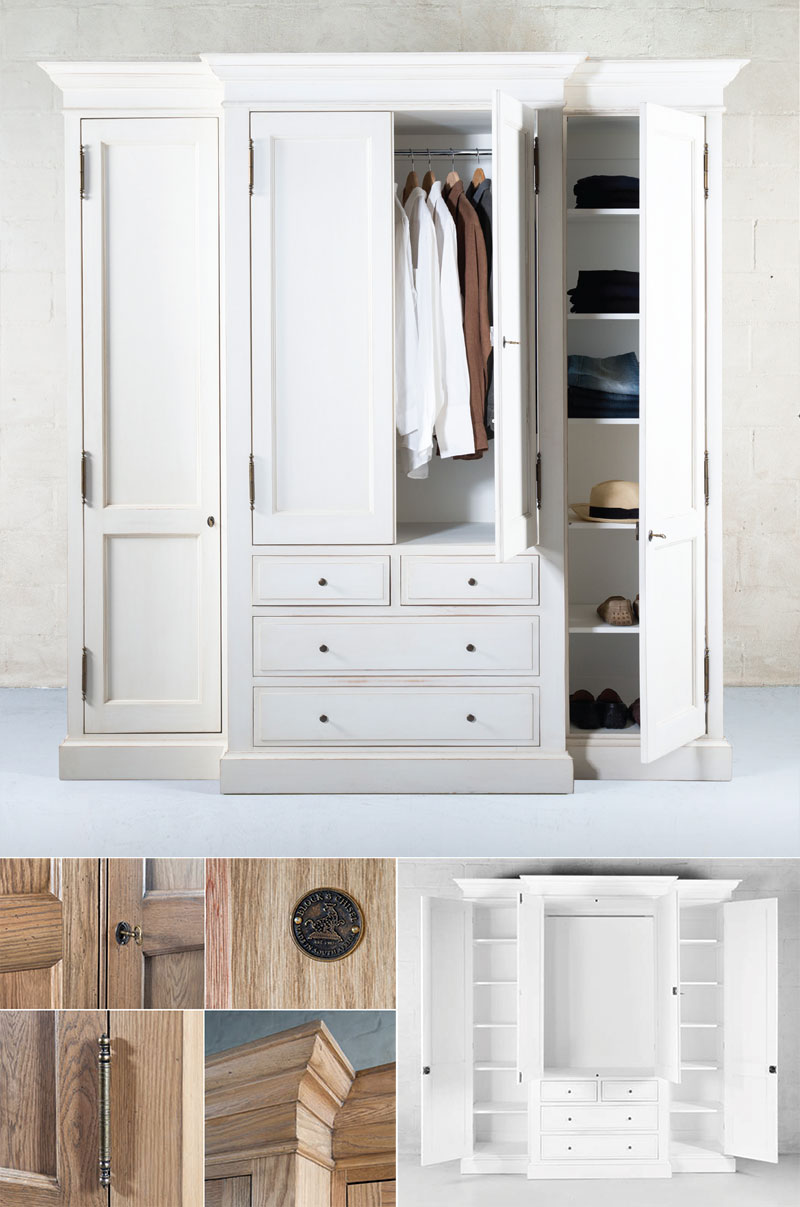 Dublin Cross Leg Server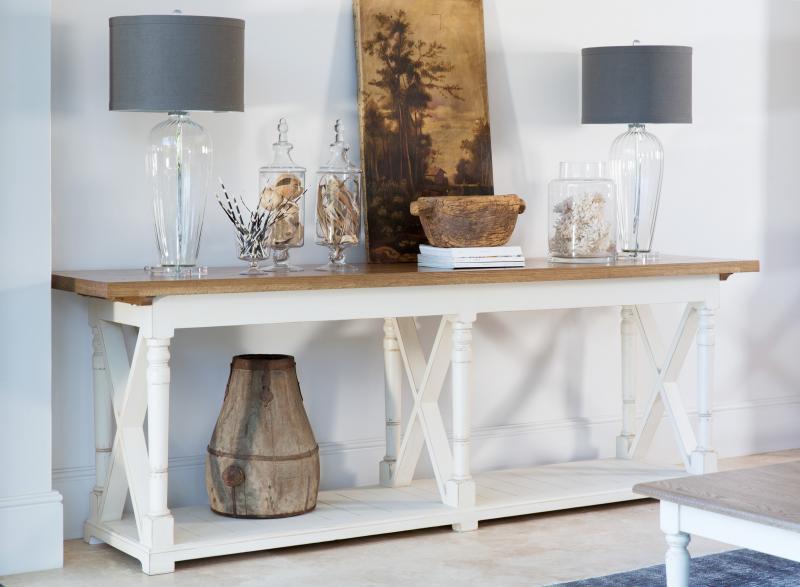 The finishing touch
Complete the English Country style look with a few eclectic pieces from our Limited Edition Range. The Zora Trunk, Cologne wingback chair, Chaplin antique water urn, Florentine paper decor and Jia Chinese vase are just a few interesting pieces that offers the cherry on top.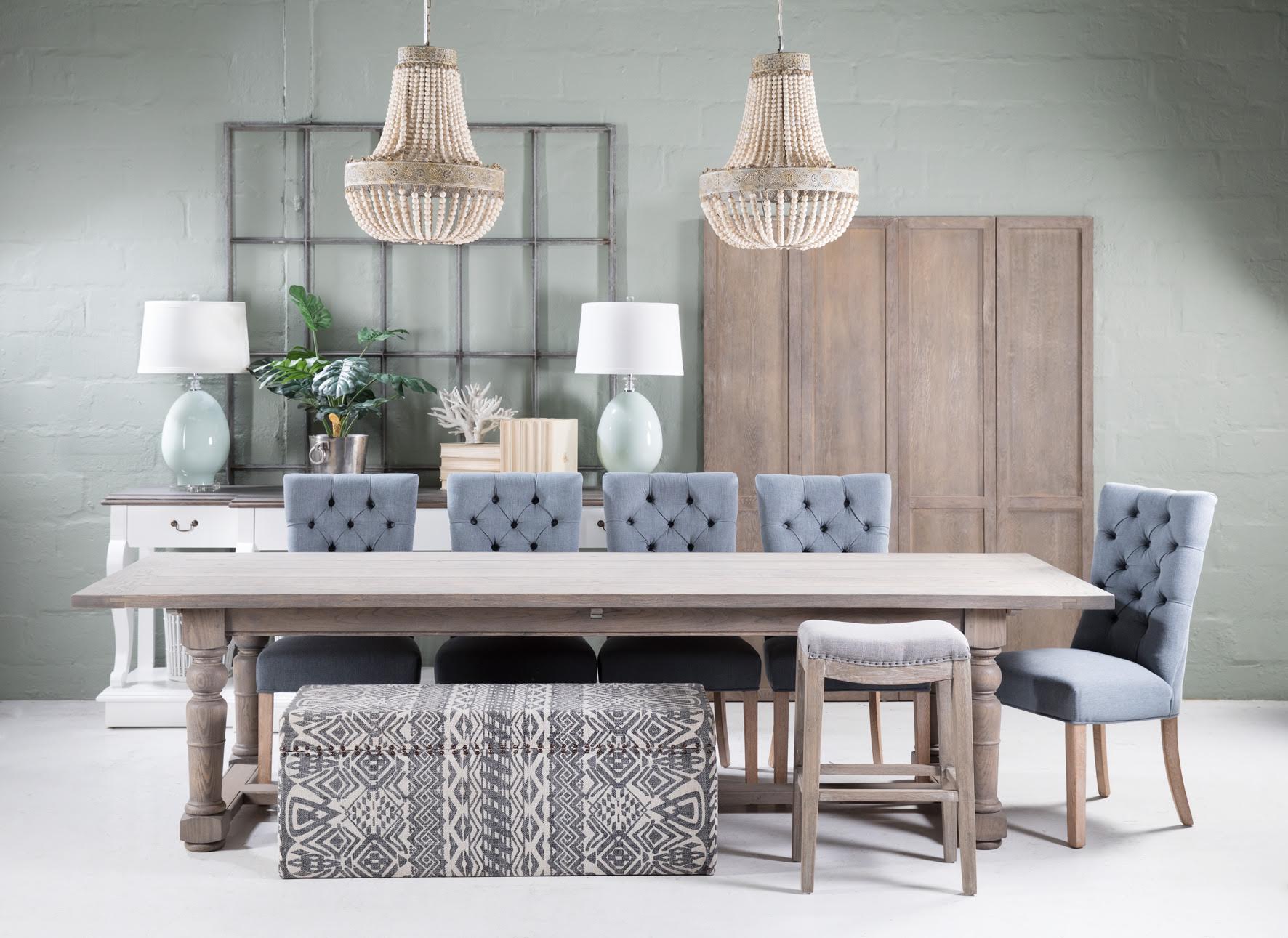 Browse more of these pieces over at our Limited Edition collection.