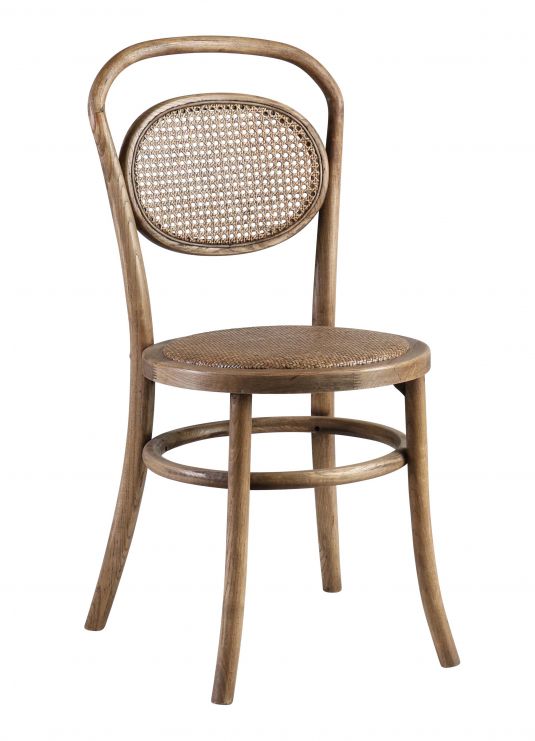 Beijing Dining Chair
This product is not currently available for sale on our website, but may be available in one of our stores. Please submit an enquiry above.
Estimate Shipping
Description
A beautiful combination of rattan and bent Chinese oak, to create a dining chair that is casual and comfortable.
Dimensions
390 (L) x 430 (W) x 890 (H)
Care & Maintenance
Rattan & Cane
Keep rattan chairs and furniture away from extreme heat situations and areas with low humidity. These conditions could cause the cane to dry out and become brittle and break. Also direct sunlight or high heat areas should be avoided. Consider using a humidifier in the winter which can be especially helpful to keep the air moist and not too dry. Using a high-oil content furniture polish product when you dust helps to keep the cane supple and prevent brittle breakages. Please ask our Sales Consultants in store about available oil polishes.
Sealed Wood Finishes
Avoid excessive sunlight, dampness and hot or cold conditions. For routine cleaning, use a cloth that has been dampened with water or diluted cleaning polish. Clean spills or smudges with a damp cloth moistened in mild soap or cleaning polish. For nickel and brass hardware, simply clean with a damp cloth. Place a felt or leather pad under all lamp bases and accessories to avoid surface scratches. Polish only every six months with a silicone-free polish, as polishing too often may result in a waxy build-up.
We have a number of Care & Maintenance products and services available for your furniture, please enquire with one of our stores for more details.