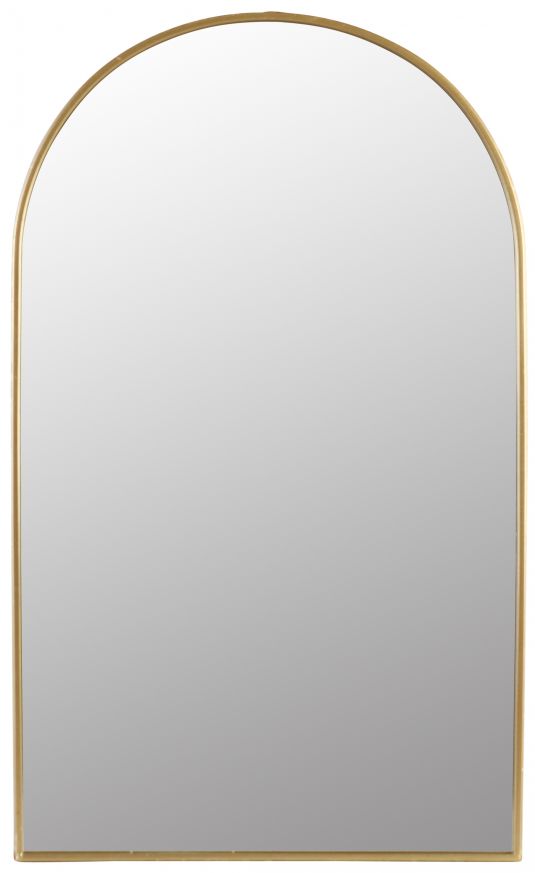 Eve Mirror
Estimate Shipping
Create a wishlist of your favourite items. Share with friends or save it for later.
Add to Wishlist
Have any questions about this product? We are here to help!
Description
The Eve mirror is a timeless and classically shaped mirror while mostly rectangular it features a beautiful arch at the top. This elegant wall mirror will complement any decor style.
* Iron frame with antique gold finish
Dimensions
660 (L) x 30 (W) x 1090 (H)
Delivery & Returns
Delivery of Online Purchases
We pride ourselves in providing an end-to-end service from store to your home. To achieve this we have our own delivery vehicles available which service Cape Town and surrounding areas. Beyond Cape Town areas we use a preferred service provider which we have selected and entrusted who deliver anywhere within South Africa and abroad. For costing please use our above estimator or contact Enquiries +27 (0)21 691 0878 (Mon. to Thurs.: 9am - 4:30pm, Fri: 9am - 4pm)
Delivery to Cape Town & Surrounds:
Service includes unpack, product assembly and placement. Please clear the space before we arrive. Excludes hoisting and carry furniture beyond the 3rd floor unless an elevator is available.
Delivery to Greater South Africa and Abroad:
Delivery handled by our Outsourced Logistics Partners is curb side only unless otherwise arranged. This service does not include assembly or package removal unless arranged.
Pick Up:
Pick Up of online purchases may be done at our Cape Town warehouse only. Pick up from one of our stores will incur a cost.
For added services and quotes enquiries call +27 (0)21 691 0878
Orders are dispatched from our Cape Town warehouse only.