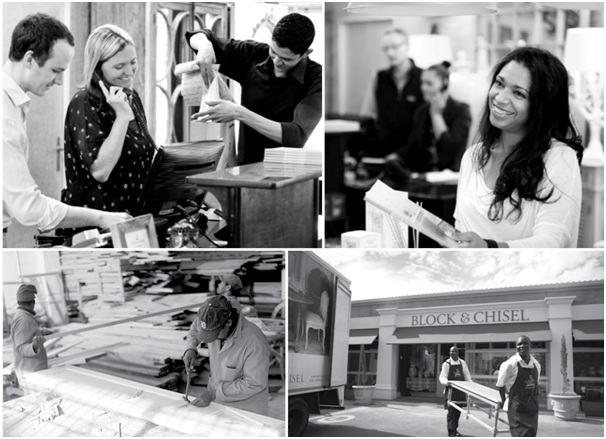 Are you enthusiastic about furniture, design, sales or craftsmanship?
Do you have experience in the retail industry?
Below we have a list of our current vacancies.
Sales/Decor Consultant - Cape Town
We are seeking an experienced sales/decor consultant for our flagship store in Cape Town. Are you passionate about interiors and sales? Do you have an eye for decor trends and enjoy working with people? Then perhaps you are what we are looking for. 
Our Sales/Decor consultants are key to the success of our brand and are the custodians of our brand culture and values. 
KEY RESPONSIBILTIES : 
Meeting and exceeding set sales targets every month.
Offering an exceptional experience to every client in accordance with our CRM standards
Maintaining a high level of product knowledge
Manage sales administration 
Manage Sales Leads
Efficient monthly reporting to Store Manager
Maintain store operations and image
REQUIREMENTS:
·       National Senior Certificate
·       Minimum 3 years sales experience in a retail environment
·       Interior Décor/Design/Homeware experience (highly advantageous)
·       Reliable transportation
·       Must be able to keep up with the physical nature of the job 
Ideal candidate:
·       Professional and well presented
·       Sales Driven
·       Strong interest in homeware/interiors
·       Outgoing, dynamic and driven
·       Highly motivated
·       Ability to work independently
·       Strong admin skills
·       Excellent communication skills (written and spoken)
·       Good with building and maintaining customer relationships
·       Excellent customer service and after sales service
Renumeration : Basic Salary + commission. 
If you feel you tick all the above boxes and are keen a part of a unique company please send a cover letter and CV to careers@blockandchisel.co.za 
Should you not hear from us two weeks after submitting your CV unfortunately you have not met all our desired competencies. However we will keep your CV on file should anything in the future come available. 
If we have nothing listed below it means our sought-after positions have been filled. Don't be disheartened, we would love to receive your CV so that we may keep it safe until something may come available.
Please mail us at careers@blockandchisel.co.za