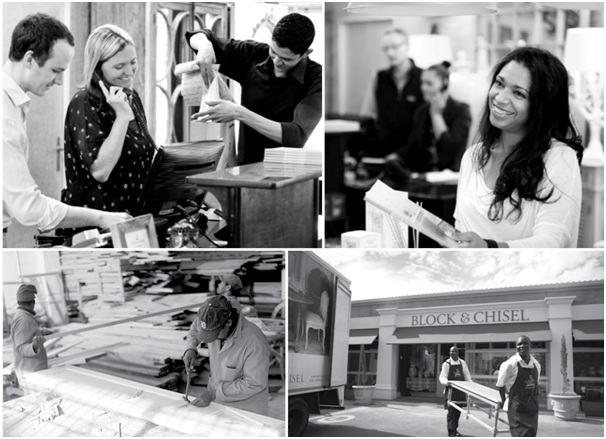 Are you enthusiastic about furniture, design, sales or craftsmanship?
Do you have experience in the retail industry?
Below we have a list of our current vacancies.
If we have nothing listed below it means our sought-after positions have been filled. Don't be disheartened, we would love to receive your CV so that we may keep it safe until something may come available.
Please mail us at careers@blockandchisel.co.za