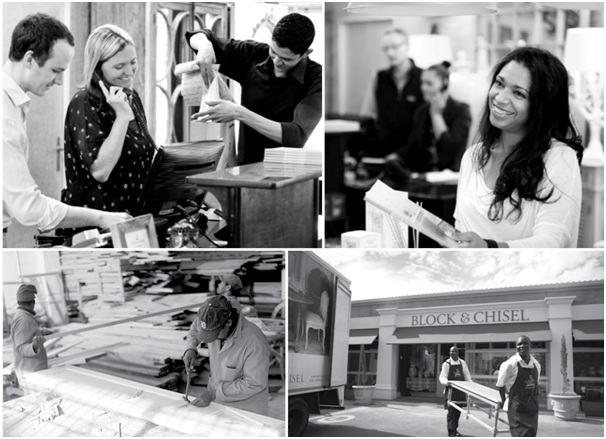 Are you enthusiastic about furniture, design, sales or craftsmanship? Do you have experience in the retail industry?
Below we have a list of our current vacancies:
If we do not have vacancies at present but you are keen to be a part of a unique company, please send a cover letter and CV to careers@blockandchisel.co.za so that we may keep it on file should we have openings in the future.
*Should you not hear from us after 7 days of submitting your CV unfortunately you have not met all our desired competencies/requirements.