Give yourself the creative freedom to build a bedroom sanctuary that reflects your unique style and comfort desires.
If there's one room in the house that offers you the chance to create a look that's solely for you, it's the bedroom.
This is where you'll be spending at least a third of your life, so it's important to surround yourself with decor that makes you feel utterly at home and at peace.
Choosing decor pieces for your bedroom is not simply a practical choice (though this certainly comes into it), but to do with your personal style preference.
Here are a few things you might not have considered as you decorate your bedroom space:
1. Symmetrical styling isn't the only way
Choose pieces that give scale to your bedroom interiors. Don't be afraid to mix it up to achieve textural variation and warmth. While balance is certainly a noble goal, your bedroom decor needn't be absolutely symmetrical. Instead, try a mirror on one side and a painting on the other, different bedside lamps, and so on to create weight and drama in your bedroom.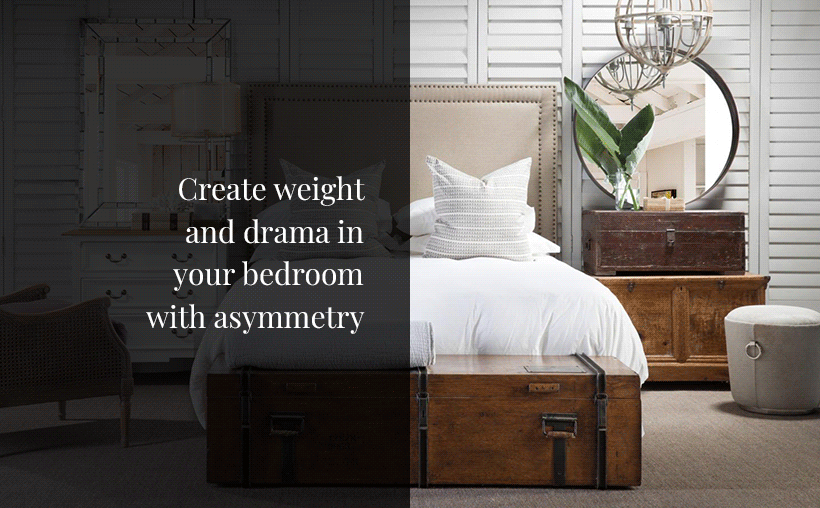 Bedsides are a detail that adds punctuation to your chosen interior look. We love the idea of going for a Limited Edition chest or set of drawers on one side and a more traditional bedside table on the other to elevate your decor look and offer vital utility all at once.
2. Storage bedend or bench?
Opting for a chest bedend over bench-style is not only a matter of whether or not you need more storage. In fact, a bench-style bedend might be a better option in a smaller room to create the perception of space by virtue of the fact that it is not a solid shape, but rather has space below. A bedend is a wonderful (and some might argue, necessary!) piece of furniture for its functionality and adds a touch of the luxurious too.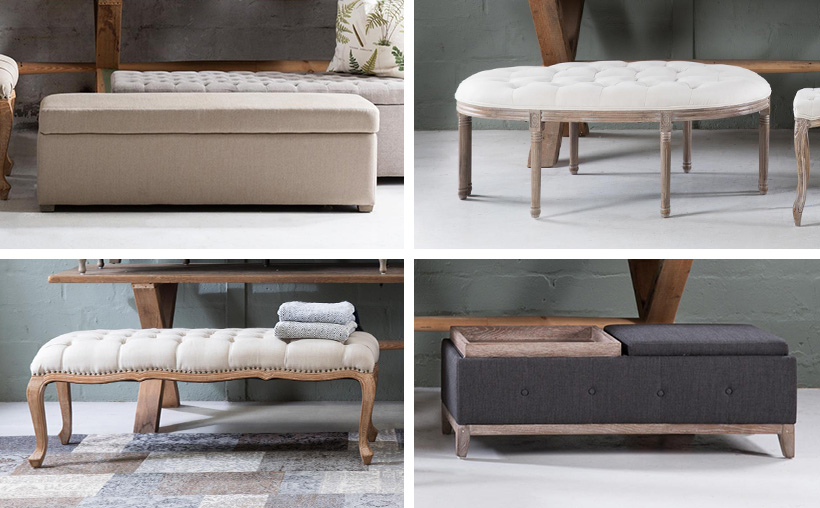 Clockwise from top left: Mariah Bedend, Chartres Bedend, Cleopatra Bedend, Bonny Bedend
3. Headboard or bed frame - which would you choose?
The advantages of a headboard are endless, especially if your bed has a suitable base. Having something at the head of your bed will turn it into the focal point of the room. A headboard also serves to insulate against the cold during the winter months, so not only is it a good choice decor-wise, it's also a very practical one. Additionally, the headboard might make more sense for those who enjoy updating their decor more often as the financial outlay is less than if you were to buy a full bed frame.

Harlo Bed, Margaret Headboard, Honfleur Bed, Francis Headboard
On the other hand, a bed frame is a compact, all-in-one decor choice. Our collection of fully upholstered bed frames add a luxurious finish to bedroom's styling. In fact, this is a classic styling choice that is versatile and able to fit into a wide range of decor settings. The added benefit of sturdiness makes them a great option for comfort.
4. Simple chair or easy armchair?
A bedroom has to have at least one chair. It might serve as an impromptu clothes horse, as a great spot to start a good book or simply where you can while away the time sipping a soothing cup of tea. An upright, country-style occasional such as the Jenny Crossback is a great choice for something lightweight and compact, easy to move around as needed and versatile in style. Add a more traditional, luxurious look with the Theon Bergere or a more modern and plush chair such as the Briella Occasional.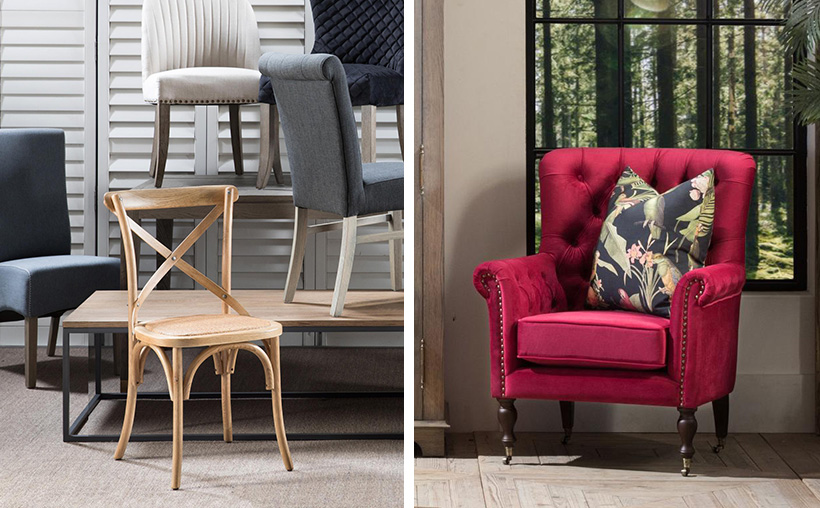 Left image: Jenny Crossback Chair, Right image: Roseanne Occasional Chair
Turn your bedroom into the sleep sanctuary you've always wanted and enjoy relaxing in your stylish rest nest.