Bring plush grandiosity and a sense of brightness and light into your home with mirror-clad furniture to achieve a look of luxury that's unforgettable.
Adding a mirror to a room is perhaps an interior designer's best trick to help diffuse a little more light and create a sense of space in a room. And when the mirror leaves the wall to become quite literally part of the furniture, you're sure to up the luxury quotient exponentially.
Mirror-clad furniture might hark back to the opulence seen in the 1920s, but when you leave out the gold-gilt ceilings and wall-to-wall, deep-pile carpeting and in their place add simpler, more muted finishes you'll get a pleasing contemporary result.
Here are a few of our top tips using pieces from our Mirrored Furniture Collection to demonstrate how to style your mirror-clad pieces beautifully:
Glam up your workspace 
Your desk doesn't have to be so serious. The Europa Writing Desk offers all the necessary amenities of a desk, such as plenty of work top space and great storage with 7 deep drawers. The added benefit is plenty of light to inspire you to do your best work. This is a great piece to consider for an area in your home where natural light might be in deficit as its reflective nature will help maximise the light in the area.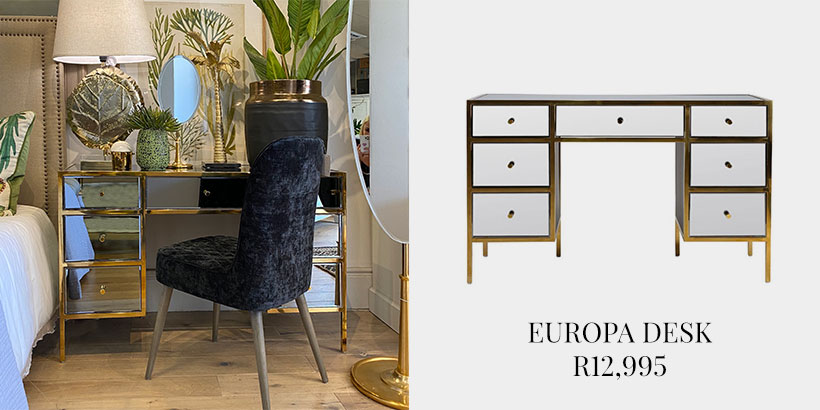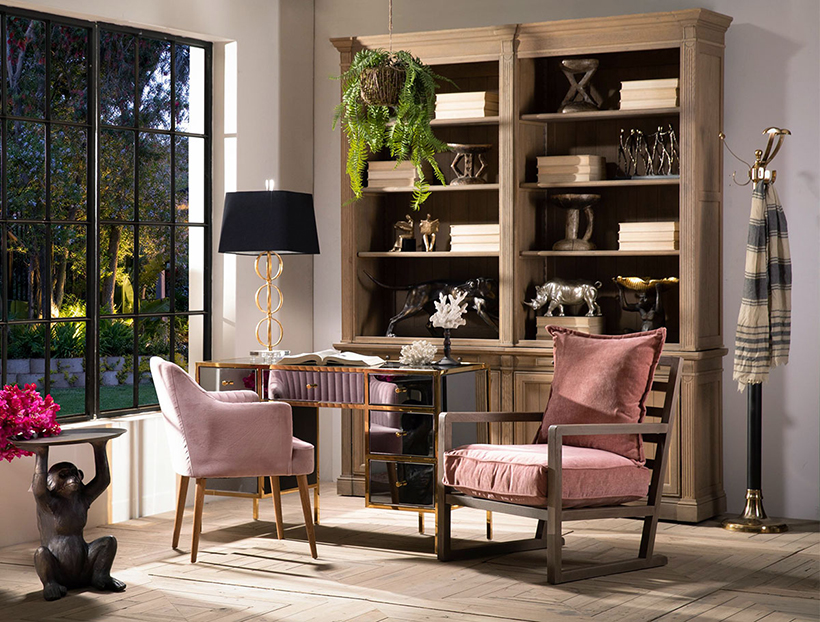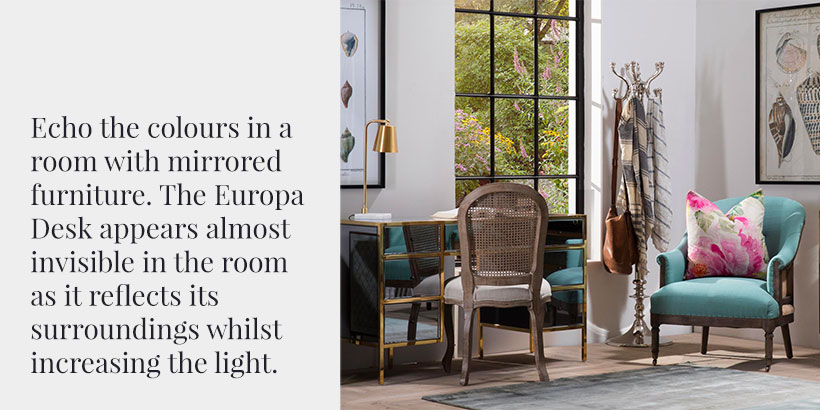 Storage space that's all elegance
Handy storage space needn't be boring. Give your bedroom or living room a touch of elegance with the Cora Chest Drawer. Gum wood construction with a mirrored surface, accented with gold diamond-shaped patterns create a truly opulent look. With 3 drawers, there's plenty of place to store items along with that elegant detail.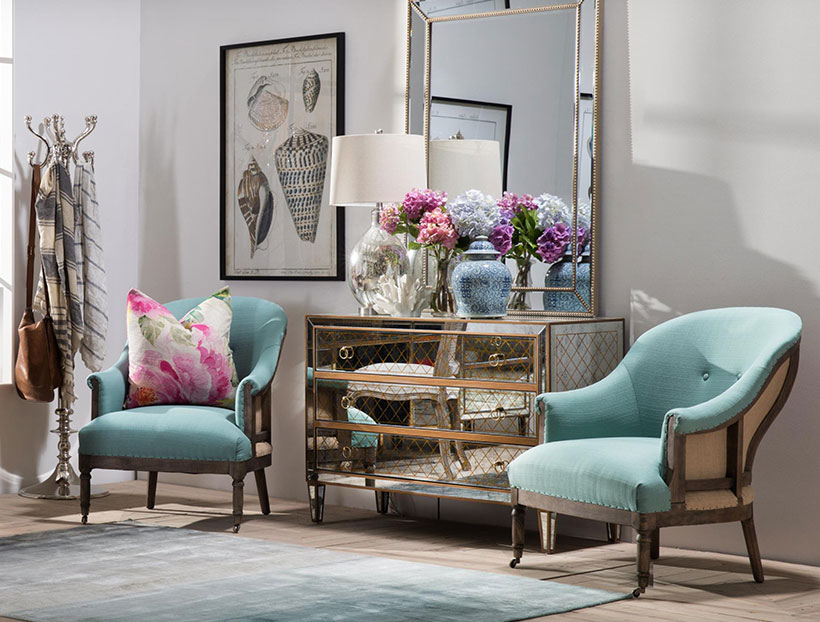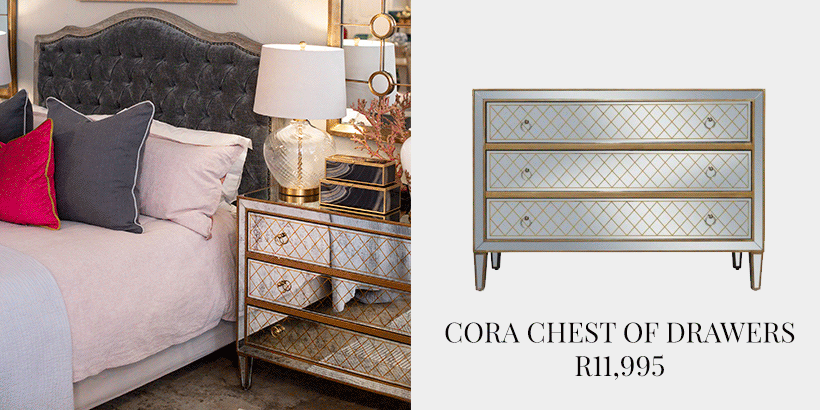 Add textured detail to your space with a statement sideboard. The Roberto and Tess sideboards are both showstoppers with their geometric wood and mirrored detailed fronts.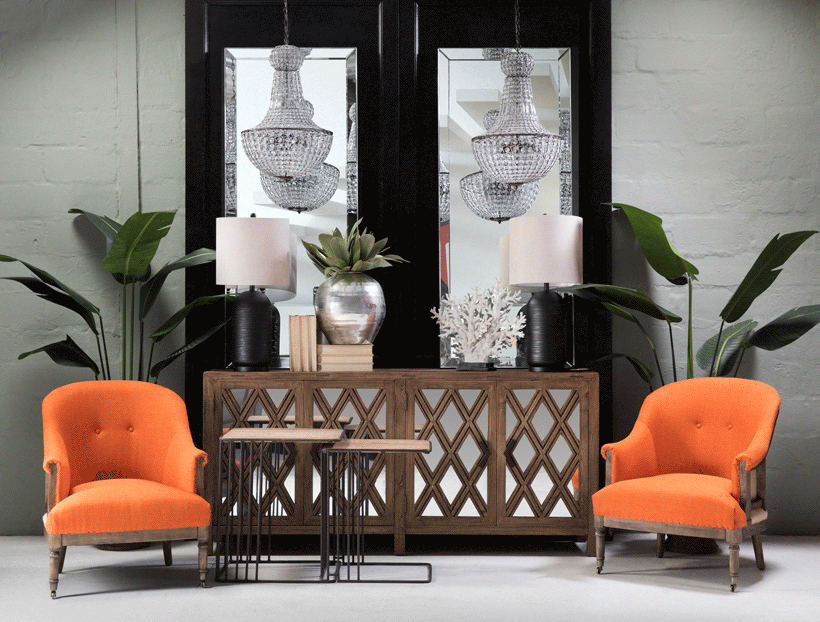 Brighten up your living room
Go with the Europa console or Europa chest of drawers in your home's shared spaces such as the living room to bring in a little more light and brightness to the space. With straight lines and simple details, they're a contemporary take on the Gatsby glamour of yesteryear but can be toned down and still be a beautiful feature piece in their simplicity.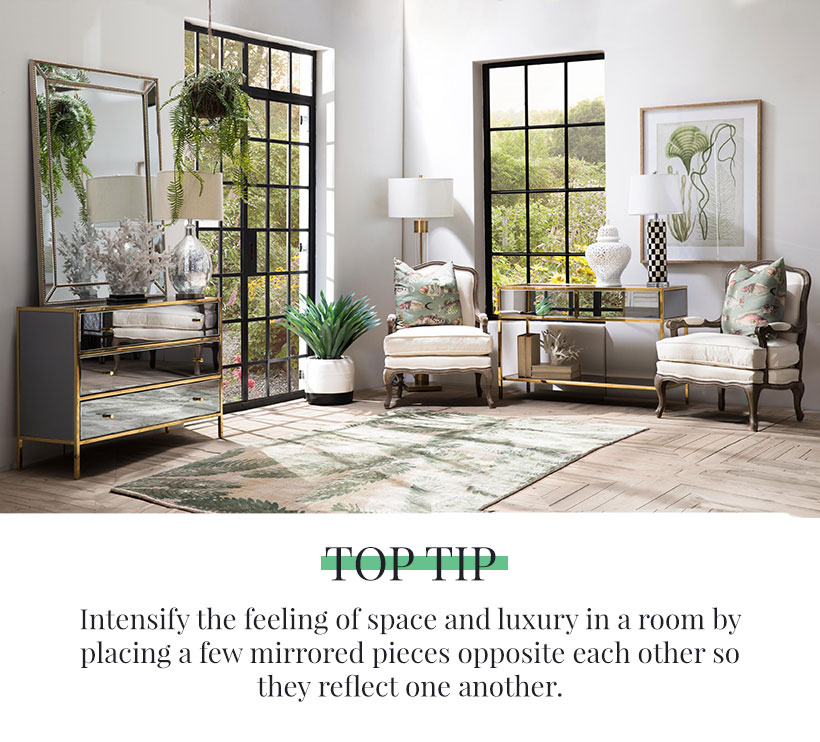 Add beauty to your bedside
Every room deserves a little reflection. The Cora bedside table features a Gum wood construction with a mirrored surface, accented with gold diamond-shaped patterns on each drawer. Set the tone of your interior with this timeless bedside table.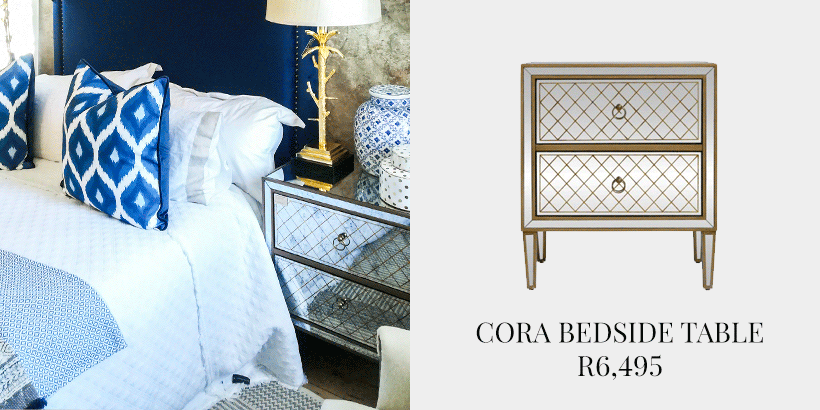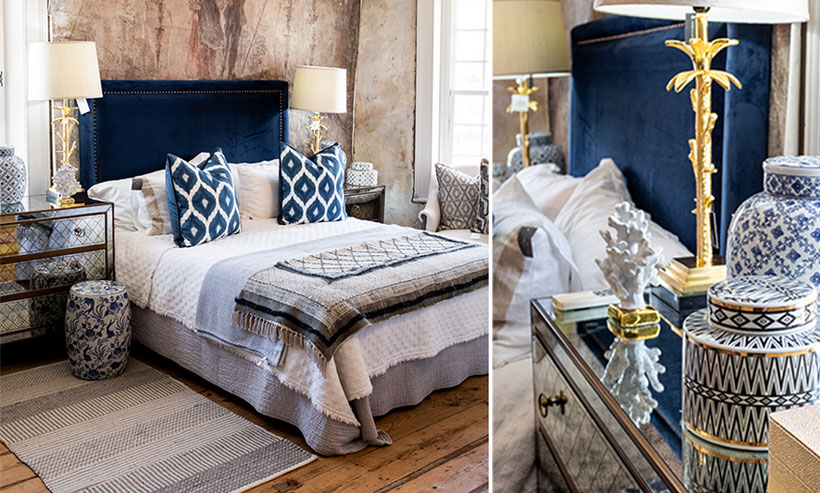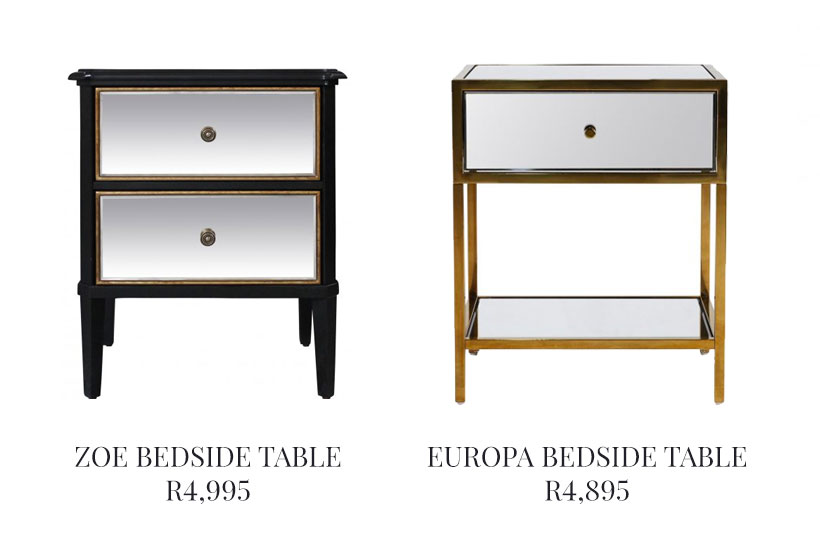 Mirror-clad pieces demonstrate that functionality and luxury can intertwine to feature real glamour in your home.