Transform your home into a summer sanctuary where family and friends can while away the warm days all season long.
The holidays might be over, but summer stretches out before us promising many more moments spent enjoying its sunny days. Maximise your enjoyment and make entertaining with style simple with these 5 great decor ideas.
The long table
Don't be surprised to find your guests gravitating towards this beautiful statement piece.
Elevate your dining experience at home with the Walsham table. At almost 3-metres in length, it can easily seat 10 people. Designed in a contemporary rustic style from reclaimed Elm, it features clean lines and an appealing wood grain that will only improve with age, adding warmth and character indoors or on a covered patio.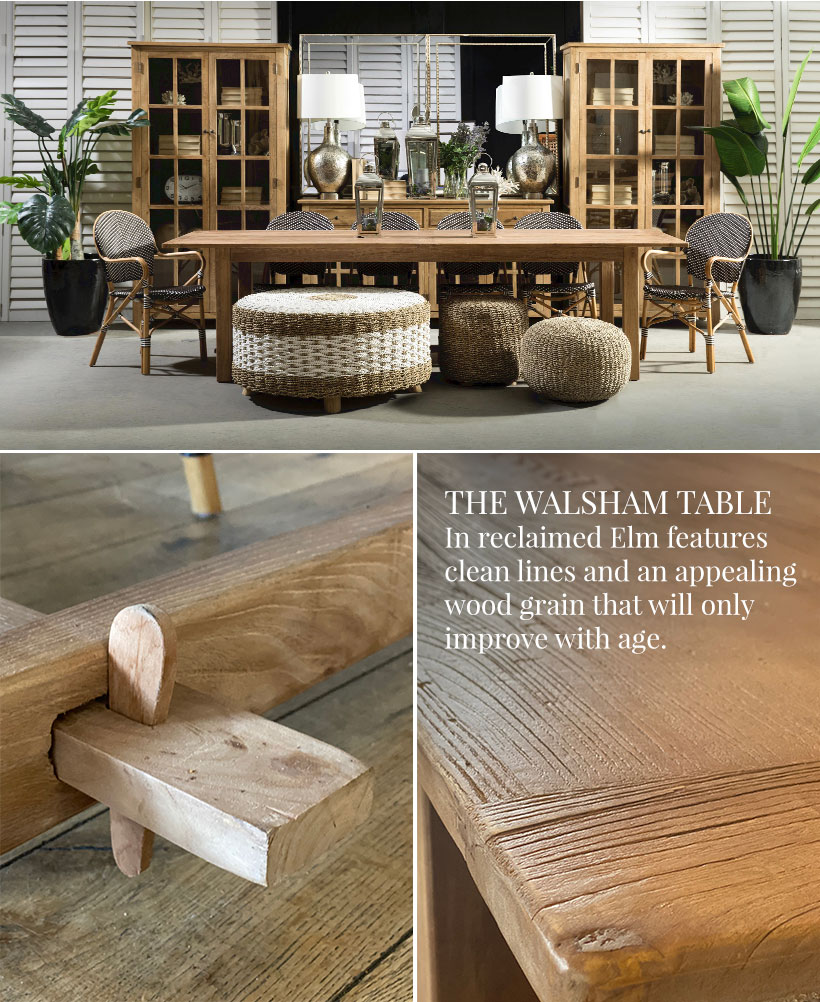 Set the table
Striking placemats in trendy terrazzo and jungle-inspired patterns add appealing colour and pattern to your table, while unique salad spoons, coasters and platters answer the need for eye-catching details whilst entertaining. Spotted glass tumblers allow for a generous pour of thirst-quenching ice tea and are beautiful to look at. 
Sitting pretty
Add Mid-Century style into the mix with the Salbatore Dining chair. With curving seat and backrest set atop appealing wooden frame, this is style and comfort all in one.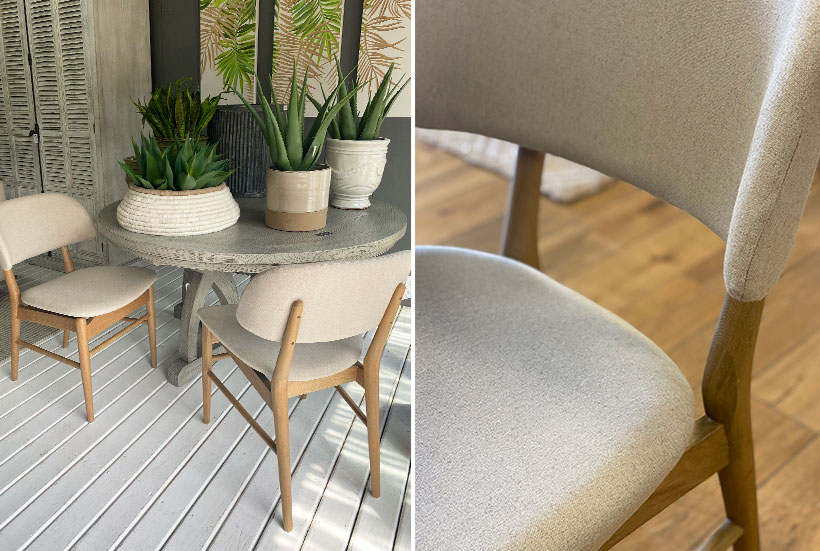 Barstools
There's no denying that the bar area is currently in vogue. With craft spirits gaining momentum, mixing cocktails has seen a revival and with good reason: it can be great fun entertaining guests by serving the latest cocktail you've mastered. Give your guests the best seats in the house with the Sally Stool in linen. With sturdy Oak legs and a padded seat area, they offer necessary comfort that isn't always so common in barstools, whilst still remaining aesthetically pleasing with their light wood finish and studded detail.
Featured products: Country Kitchen Island, Sally Barstool, Sabrina Lampshade, Nanga Basket
Sideboard style
The Hayes Console table adds simple style to your decor look whilst offering an important surface for decor objet, lamps and more, while its drawers and lower shelf mean you can store away small essentials. Place it behind a couch or against a wall in your entertainment area to ensure you achieve that unique decor touch.
Make it your New Year's resolution not to let summer go by without taking full advantage of its warmth. Find joy in the company of good friends and family surrounded by the things you love.