Create a memorable dining room area that will invite you and your guests to share wonderful moments.
When you spend time considering what makes a shared space in the home both stylish and comfortable, there's no doubt that seating, surfaces and ambience are all important ingredients. The dining room is no exception, and we've got 5 key tips that will help facilitate that feeling of togetherness so necessary in this space. 
1. Choose a comfortable seat
Easy, comfortable seats are a vital part of a successful dinner party, but your dining chairs can also offer important style detail too. Choose from our library of over 50 dining chair styles to select the one that works best in your home. 
Plush, upholstered slipper-style dining chairs such as the Harley Dining Chair are a great choice for classic, understated looks. 
Elegant simplicity is achieved in the Harley Dining Chair in silver grey.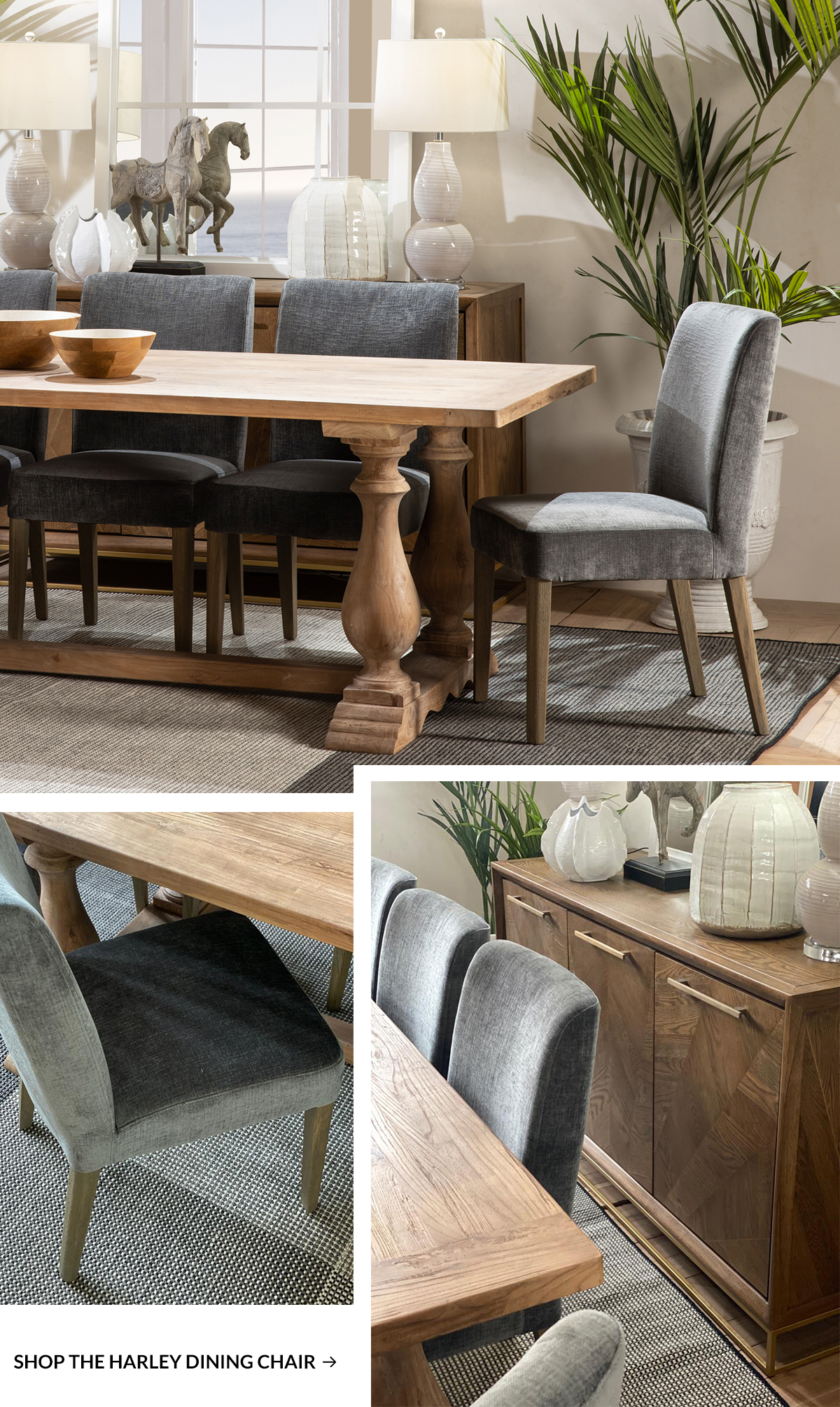 2. Create a grand show with a display cabinet
Display cabinets are a great way to double up on versatile, functional storage while creating strong visual focal point. Make a strong statement with monochrome decor to pull it all together. Display cabinets like the Eliza Display Cabinet have the added benefit of being like a built in unit that you can take with you if you move.
3. Style up your sideboard 
A sideboard is a great choice for stowing away functional dinner crockery and cutlery, while the top is ideal for displaying decor pieces, serving dinner or placing a "help yourself" drinks tray. 
Achieve a vintage Industrial Modern look with our selection of sideboards modelled on the old-school filing cabinet. False fronts conceal ample storage drawers to ensure your crockery, cutlery and odds and ends can be stored away neatly. 
4. Go cool and casual in the dining room
Drop the formal dining room look in favour of Industrial Chic style using pieces from our wood and metal collection. Vintage stackable metal dining chairs modelled on the original Tolix chair pair with zinc-topped cafe table for tried and tested style that's easy on the eye.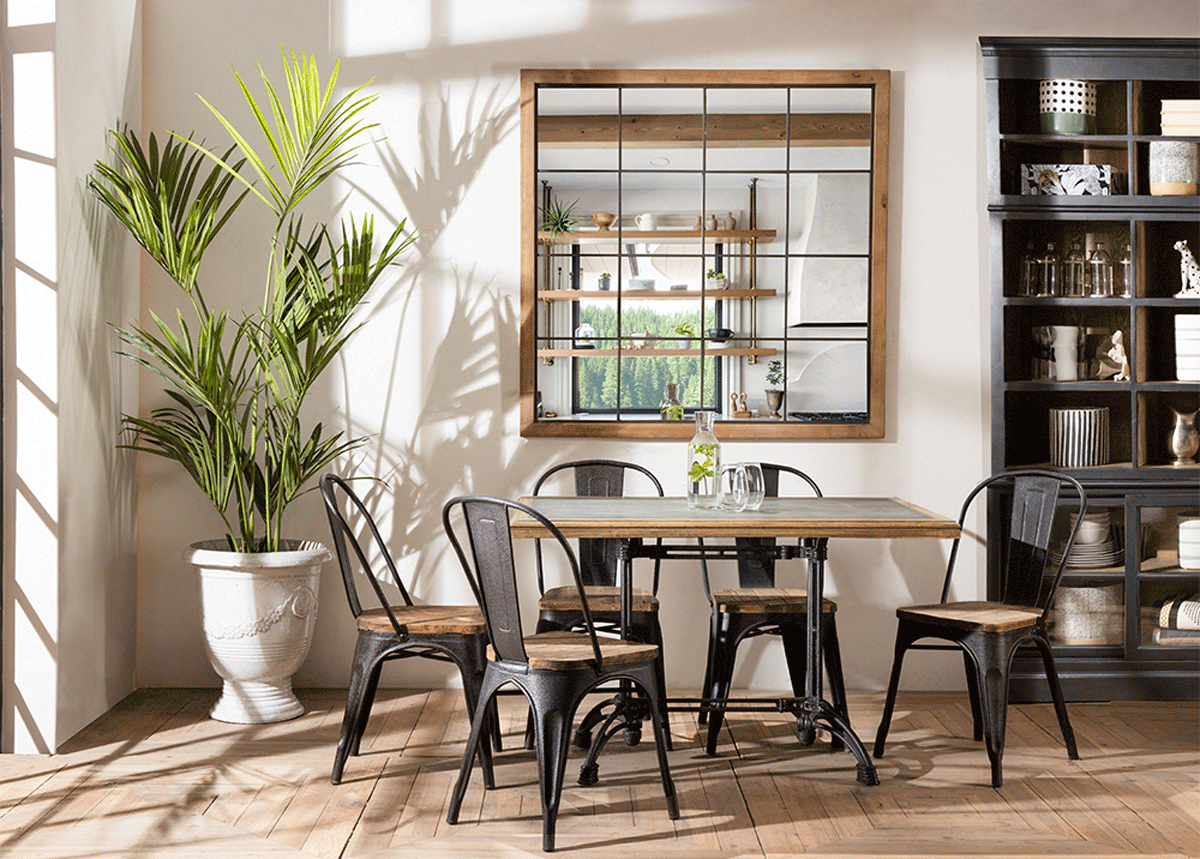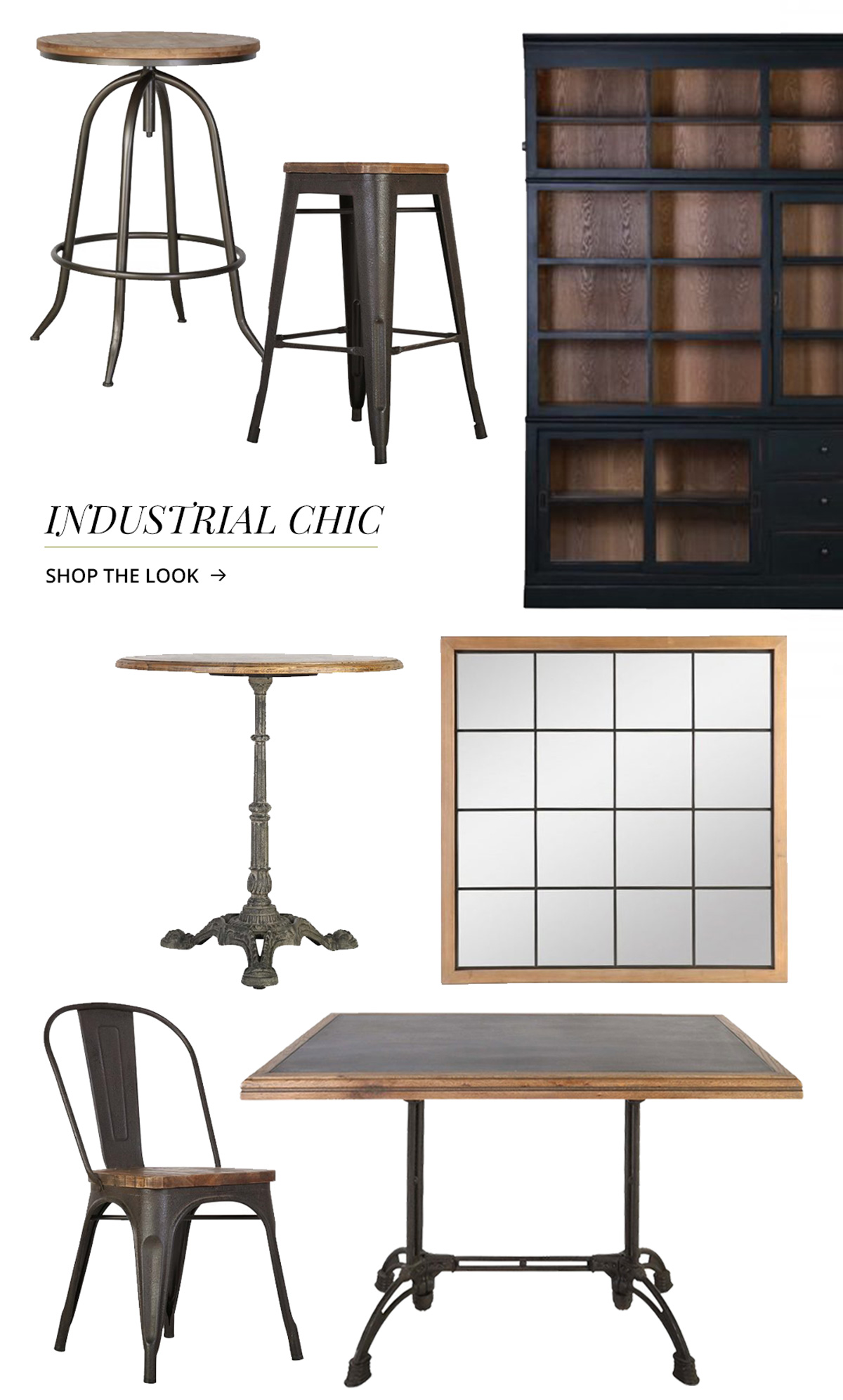 5. Frame a view with a mirror
Add space and light to your dining space with an accent mirror above your sideboard or if space is an issue simply mount it strategically to capture light and frame a view. 
Our latest collection of mirrors offer up a wide choice of details and styles, enabling you to create the interiors of your dreams.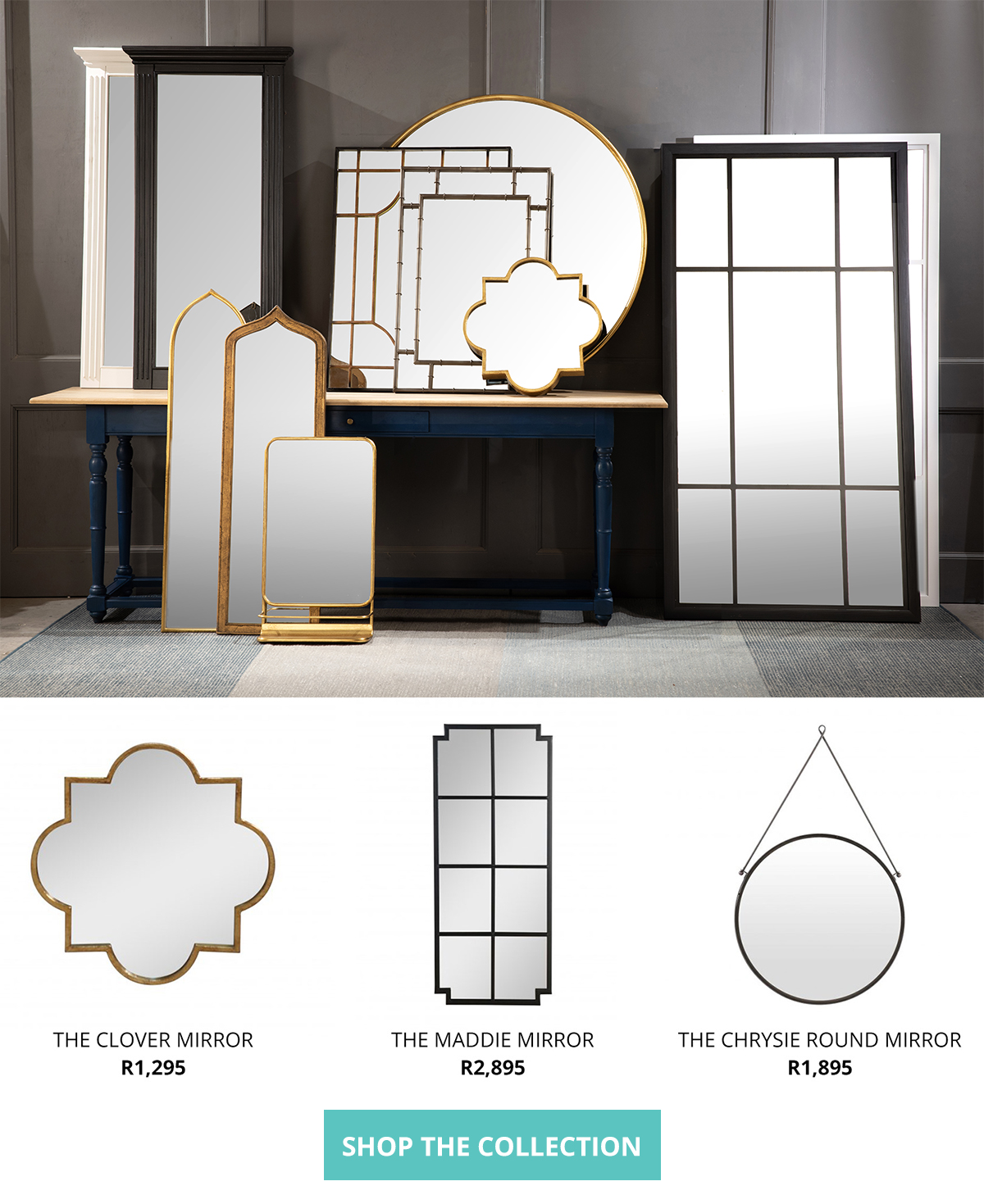 Breaking bread with family and friends is one of life's true pleasures. Create a dining space that reflects this and reap the benefits of sharing warm moments over and over.