Celebrate the rich history of Asian ceramics with the Lotus Collection.
Inspired by the iconic lotus flower which represents purity and perfection, each blue and white piece is hand painted with scenes and patterns reminiscent of 13th Century China.
Dramatic sizes and limited quantities of each pot, vase and jar ensures you can achieve an elegant and authentic look. 
1. MIX & MATCH
Mix and match different shapes and sizes from the Lotus Collection to add variation and interest to your space.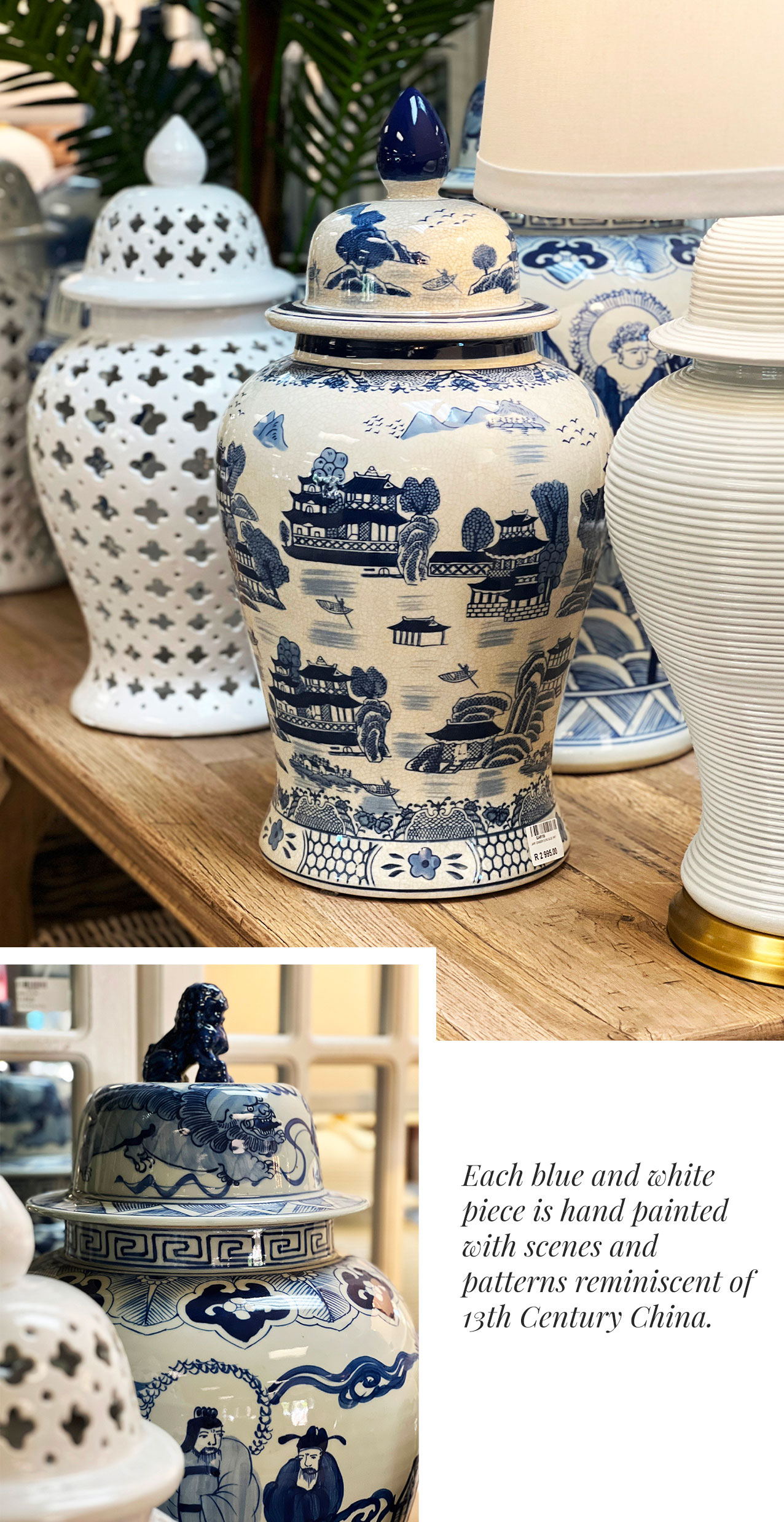 2. PAIR CERAMICS WITH NATURAL WOOD
Pair elegant ceramics with classic wood furniture such as a coffee table or bookshelves from our Designed by Sibley collection to create a warm and inviting atmosphere.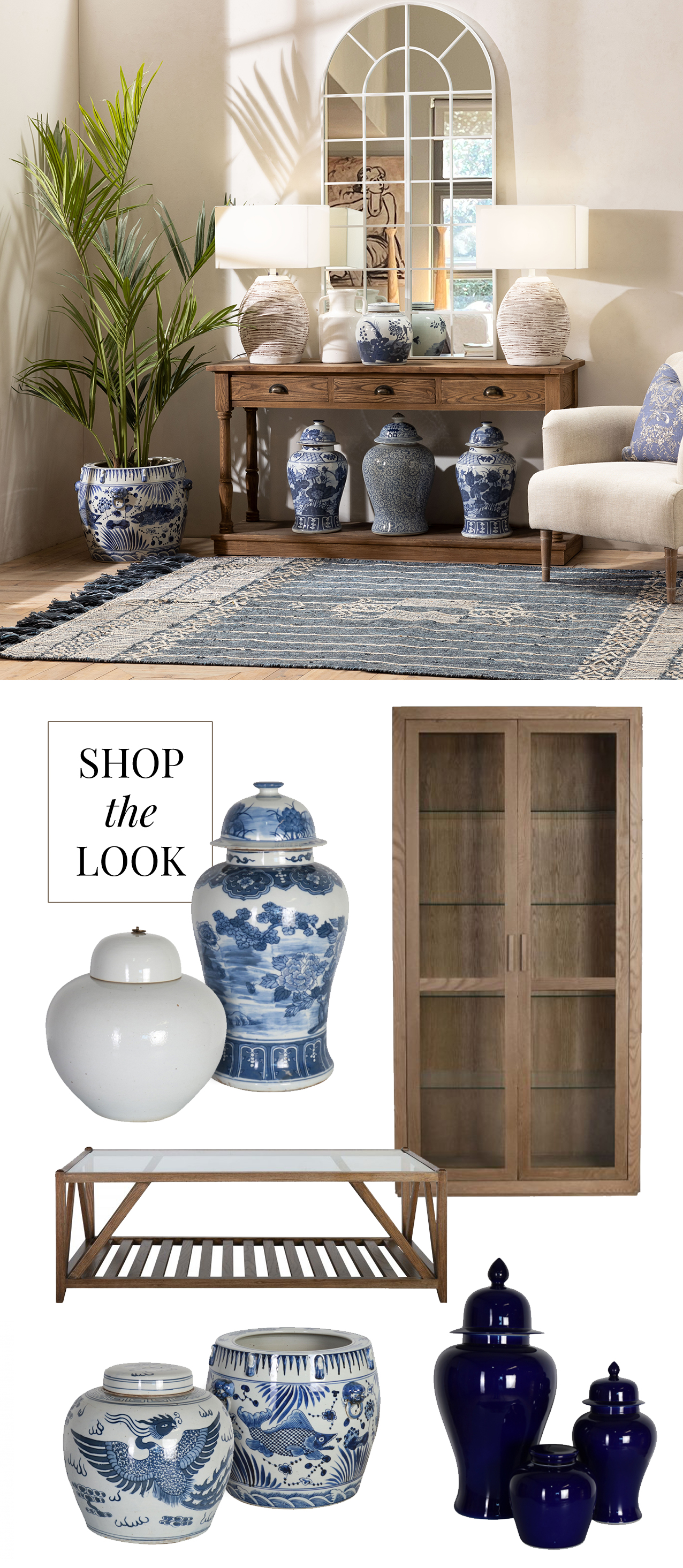 3. CREATE A COASTAL RETREAT
Pair ceramics with fresh white tones to create a beach house look or combine with natural fibres and lightly coloured furniture for a coastal feel.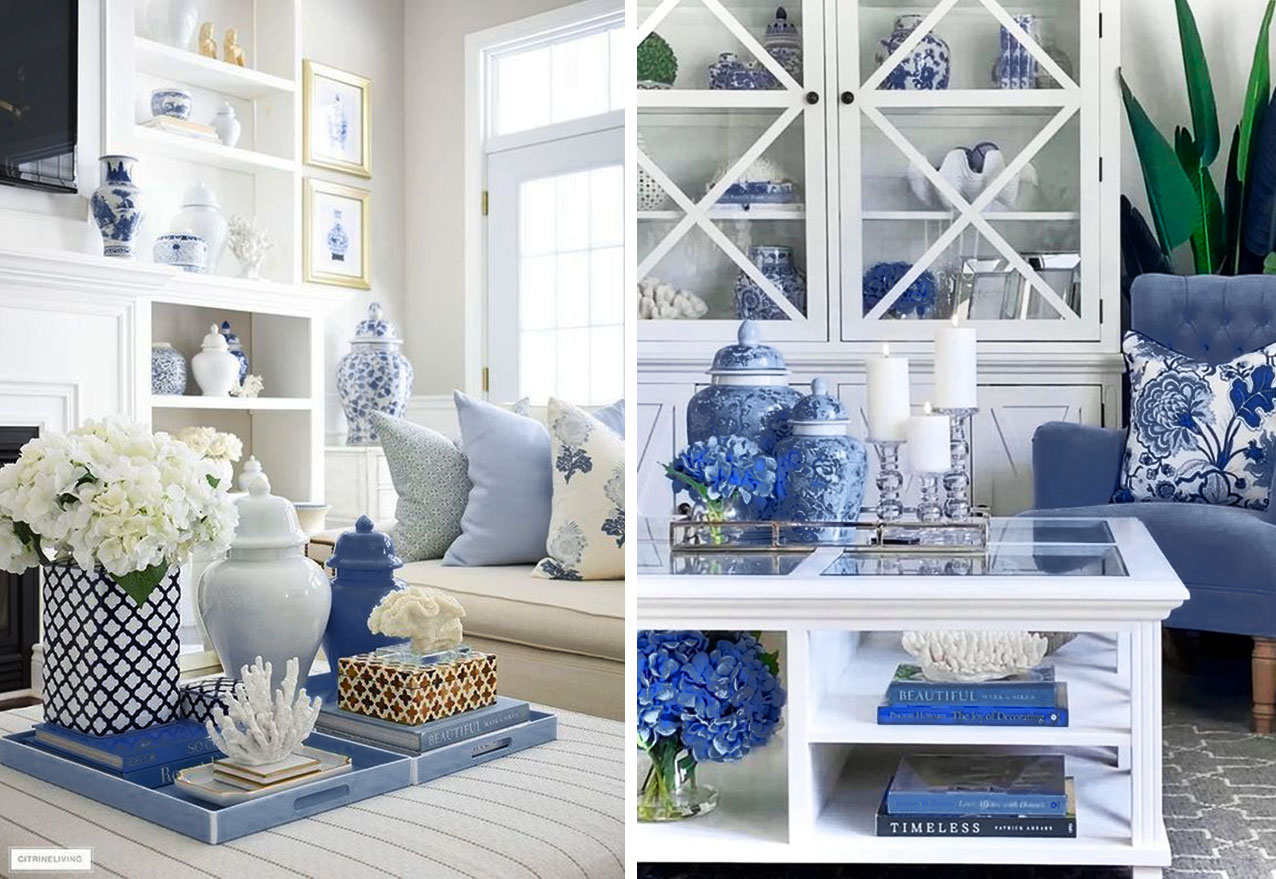 Image from Pinterest Left Right
4. BRING LIFE TO YOUR HOME
Fill planters with lush greenery to bring life and a fresh touch to your home.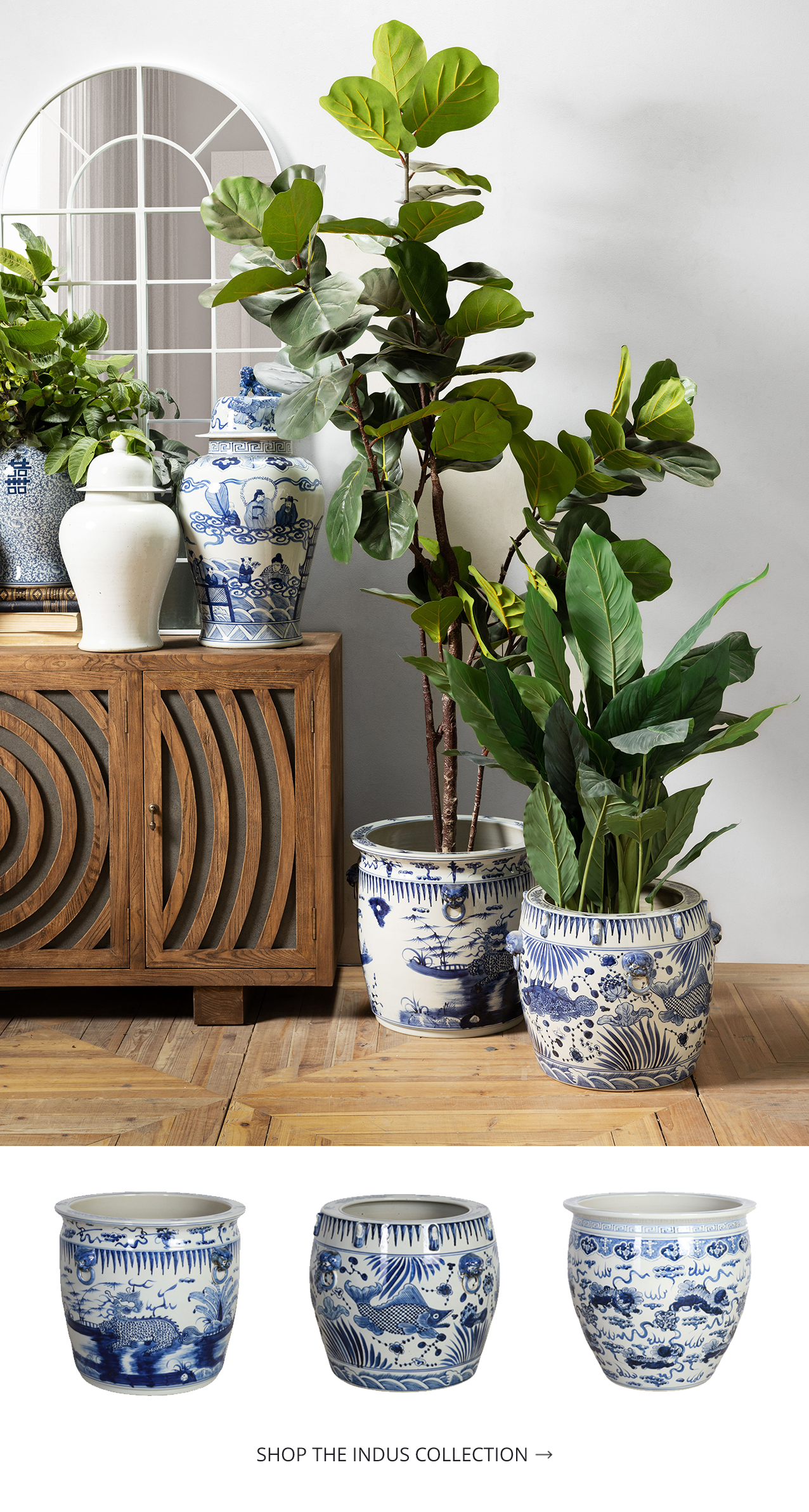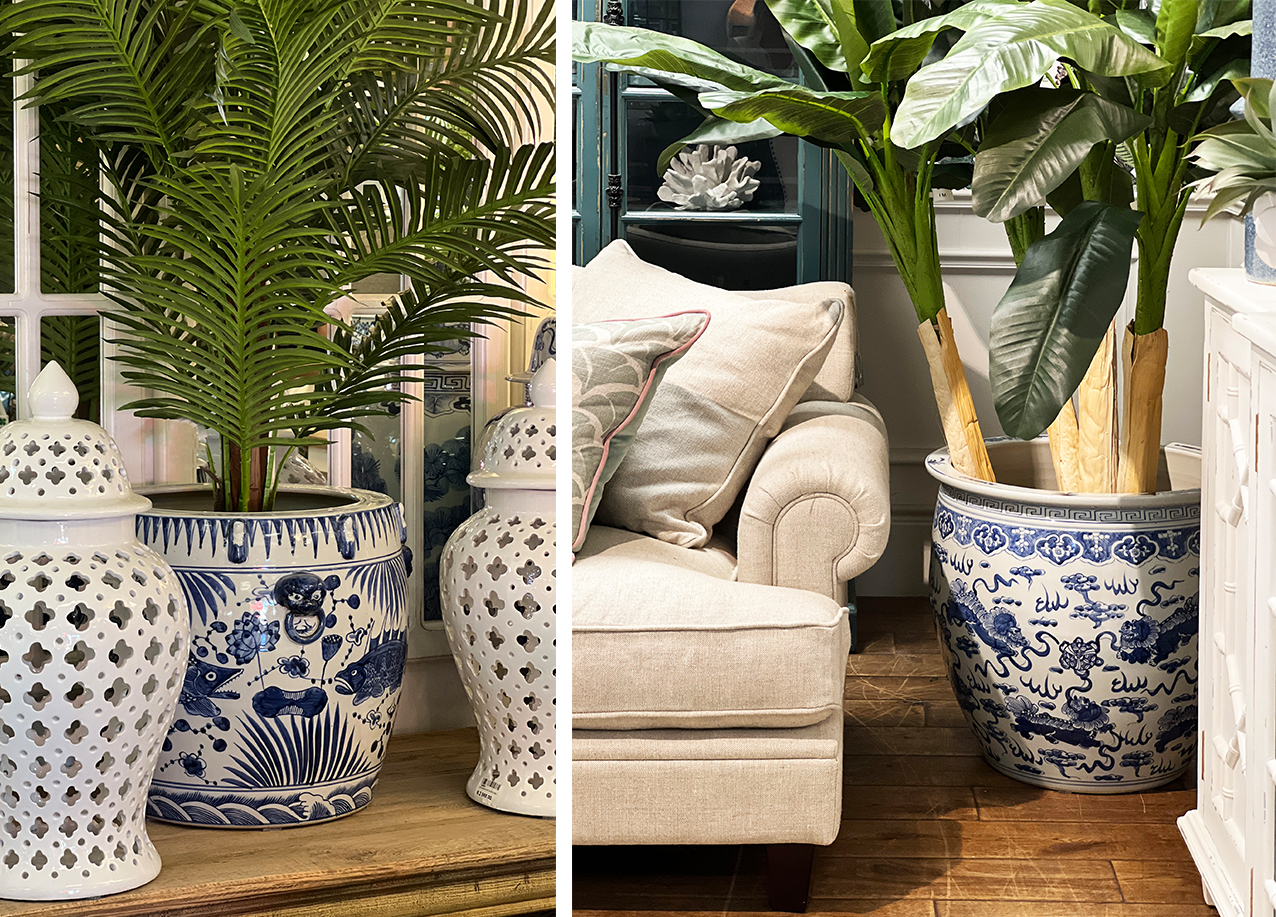 5. ELEVATE YOUR LIVING ROOM
On a console, sideboard or server, group ceramics from the Lotus Collection with other Asian-inspired objects to create a breath-taking style statement in your living room. 

Shop the Lotus Collection