The new year offers an opportunity to take a fresh look at interior trends that collectively hint at strong yet understated looks.
Choose the trends that suit you and your interiors well and you'll find that they're not simply fleeting fashion, but a great addition to your home, offering lasting style.
The trick is to figure out what trends work best for your home, something that takes time and consideration. Part of this will mean trusting your own taste in decor. If this is still something you're unsure of, it's important to go to the drawing board and get to know your own style preferences. Try consulting with family, friends and perhaps a professional. Take a look at our list of featured decorators.
Velvetine scene
It's been on the radar for much of 2017, and trends houses are saying that velvet is about to get even bigger in 2018. It turns out that this classic fabric modernises well with bright colours in velvet offering a new dimension to textural and colour pops. Not to mention its reference to the finer things in life. Velvet symbolises utter luxury. Incorporate it into your home with the addition of a beautiful sofa clad in your favourite colour, in scatter cushions or even as tufted stools.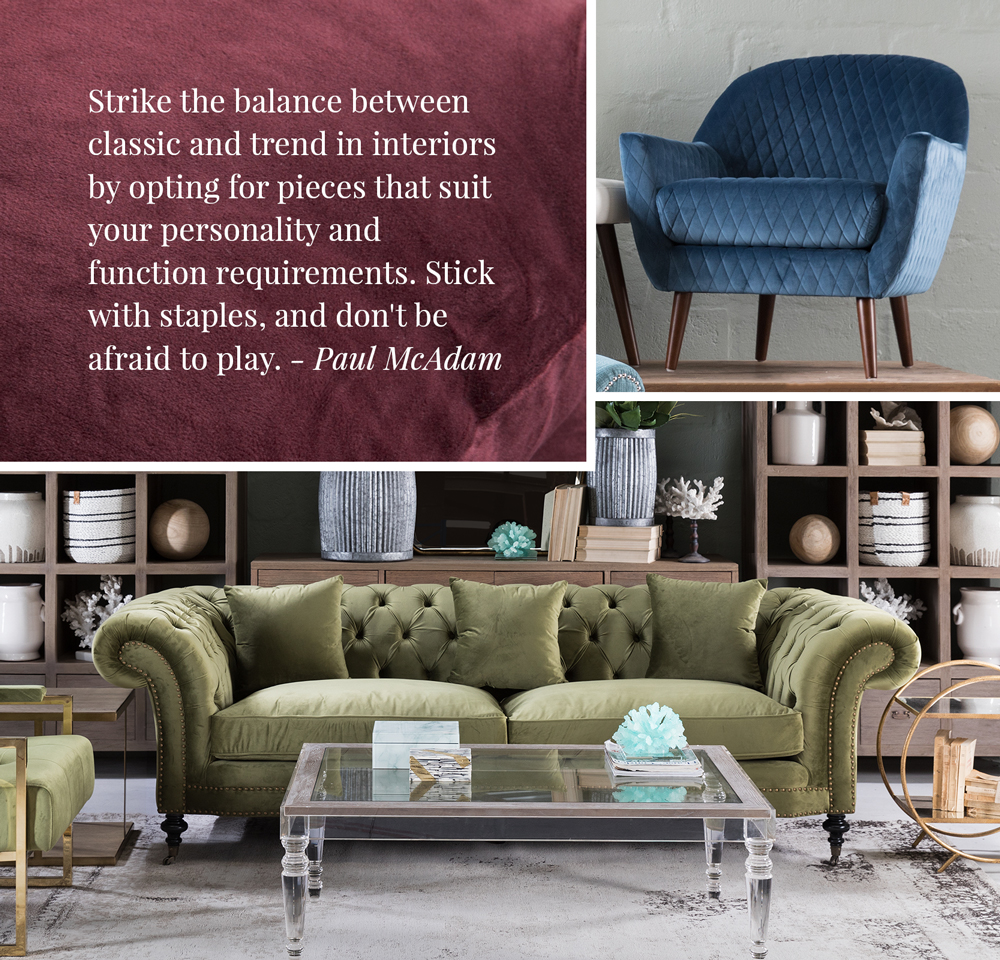 Black meets white
For those not as enthusiastic about colour in interiors, the classic monochrome is back. In fact, it never left! It's just that in 2018, it gets renewed interest. Expect to see soft furnishings in patterned black and white, as well as tonal variation too. Not to be confused with greige, the black and white trend relies on strong contrast but can be both contemporary and classic - it just depends on your preference.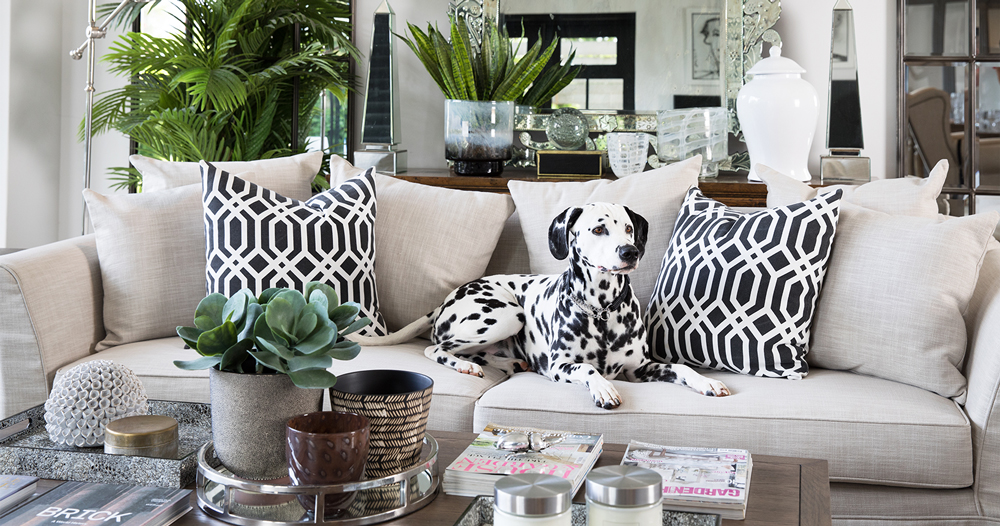 Big and bold
The colour trend in interiors extends to your major furniture pieces too. Think sideboards in turquoise or yellow, or a cupboard in artichoke red. Colour is here to stay in 2018 and offers exciting potential for those magpies in our midst.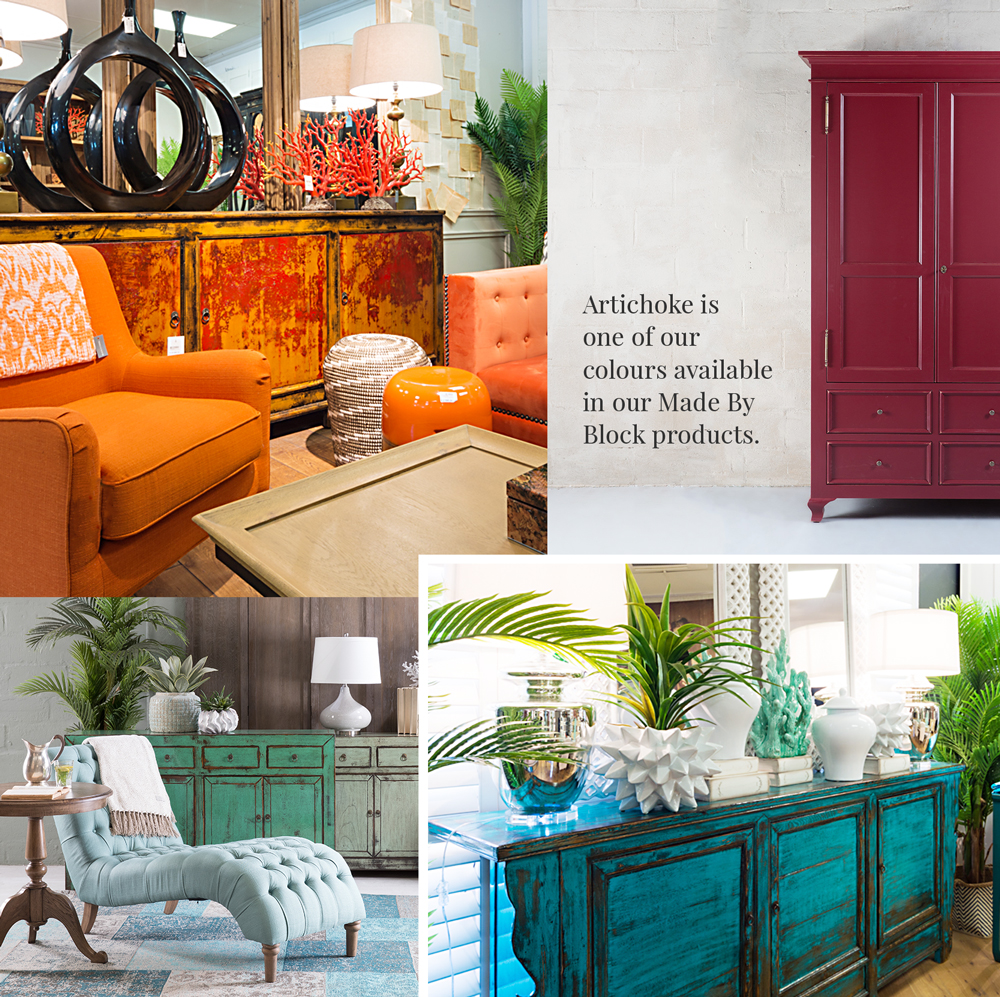 Of course, Pantone's Colour of the Year for 2018 can't be ignored. Ultra Violet is a strong shade that will work well as a focal point in a room. Alternatively, make subtle references to it with small furnishings and interest pieces.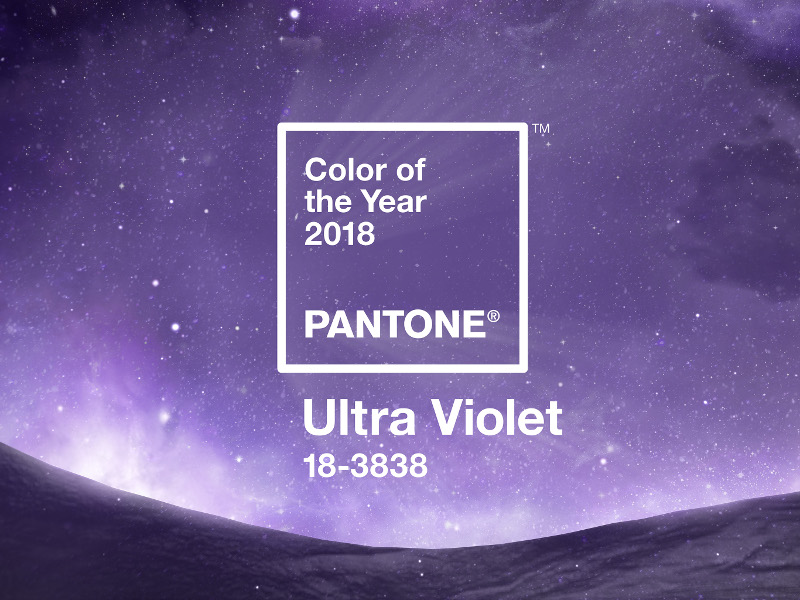 Heavy metal 
Just as monochrome offers classic style references, so too do metals. 2018 is the year of mix-and-match where metal detail is concerned, so if you already have gold detail, don't be afraid to add in matt silver, wrought iron, chrome or brushed brass. More metal is more, it's simply about creating balance.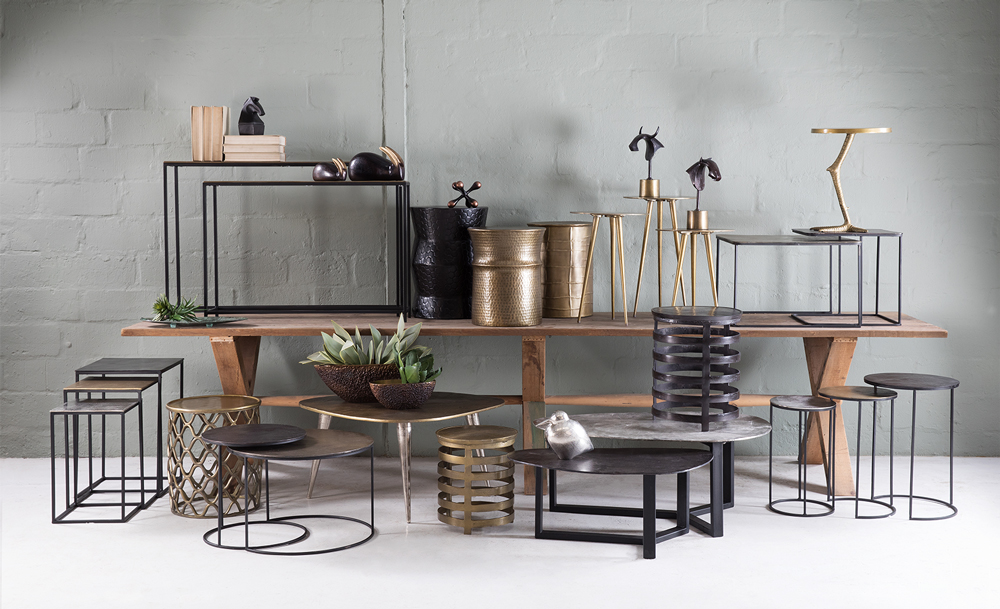 Afropolitan
The momentous opening of the Zeitz Museum of Contemporary African Art (MOCAA), the ultra-successful AfroPunk New Years party in Joburg, and the general celebration of African design internationally, means that 2018 will see strong references to Africa and African designs. Add a touch of African design in your home with beaded pendant lights, strongly patterned throw cushions and woven detail.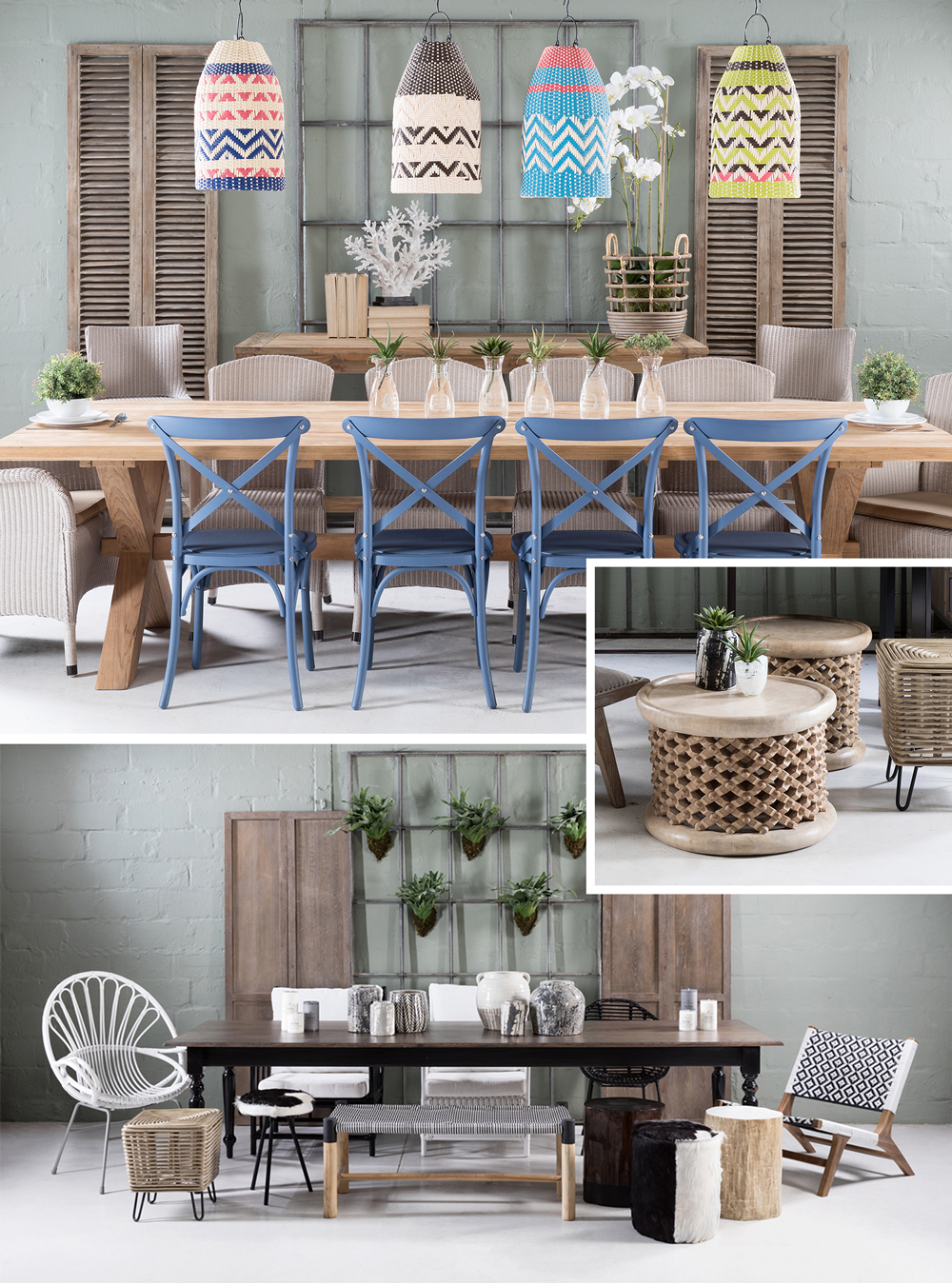 Go natural
Not to be confused with neutrals, naturals consist of raw wood, woven grass, metals, leather and stone, all incorporated into one setting. Give them an unlikely wall colour, such as sage green and enjoy the tranquil result.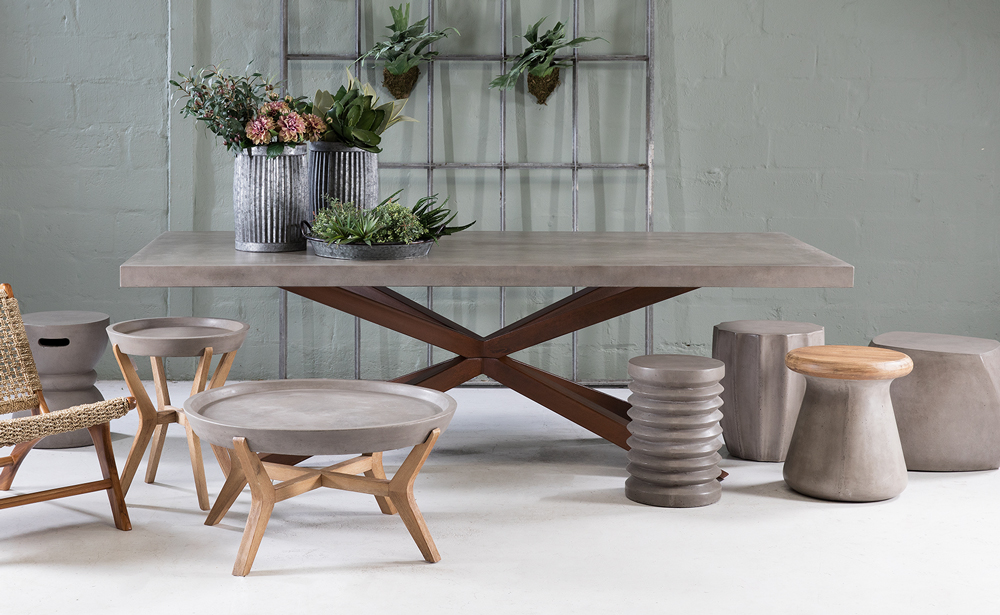 4 Honourable mentions
African Designers
Keep your eyes peeled for local designers making excellent products, like Ninevites, whose handwoven rug design won the 2017 Most Beautiful Object award at Design Indaba.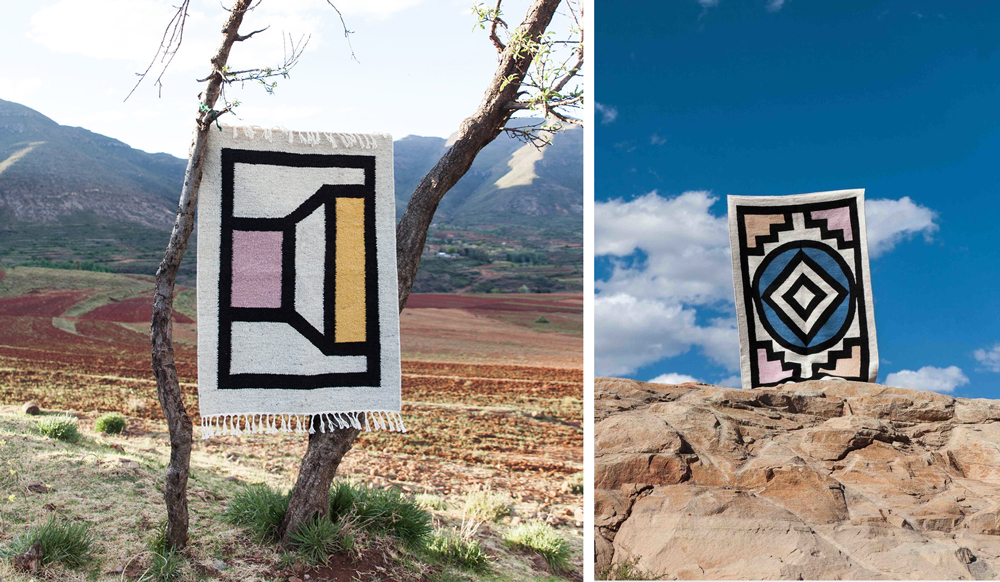 Image source: Ninevites
Lay it on
Leather is here to stay, we know that, but in 2018, we'll see it in the bedroom too. Think gorgeous leather chairs set in a corner, a stool with a tan leather top or even cushions made of leather. It's a lovely texture variation and works to elevate a look, whilst retaining an earthy feel.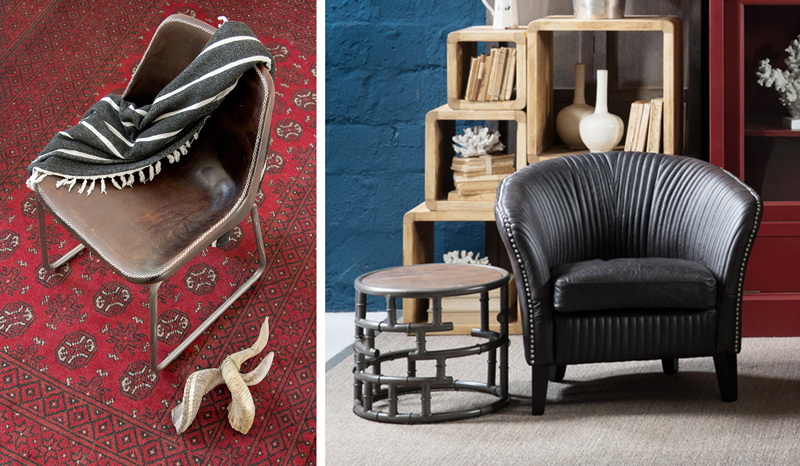 Image source left: Siyabesho Thutha
So '70s
Spurned in the 1990s, it seems 2018 is the year for this vibrant composite flooring. Add it to any space for a fun, stylish retro reference to the '70s.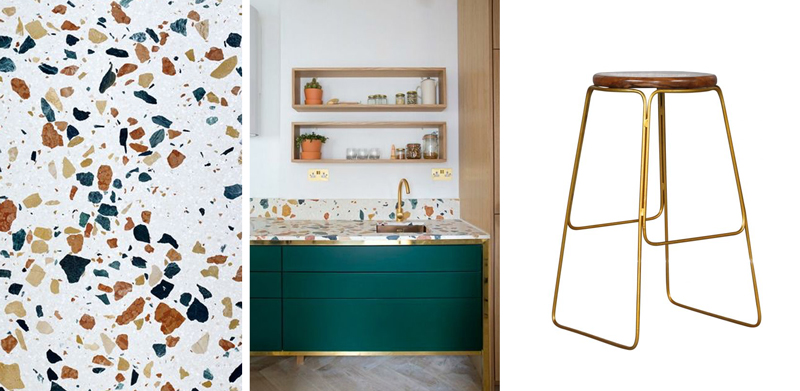 Image source left: Old Chum, middle: Milowcostblog, right: Calgary Barstool
Plants with pattern
Indoor plants are already making a comeback, and in South Africa, it makes sense given the water crisis on hand. But it seems, plants with strong patterns are the flora du jour.
Let 2018 be the year you have fun with your interiors, find the trends that suit you, and simply enjoy being inspired by all things lovely.