Turn to our new arrivals for wishlist-worthy pieces and create the living room style of your dreams.
From contemporary sofas clad in classic fabrics to natural and neutral statement looks, our current collections offer bountiful inspiration.
Here are our top 6 tips: 
1. Start by choosing your sofa
We love the Lucca sofa available in 8 fabric options. With clean, modern lines and a low-slung seat, the Lucca Sofa is a contemporary style statement. Choose between neutrals or strong accent colours and start building your look from here.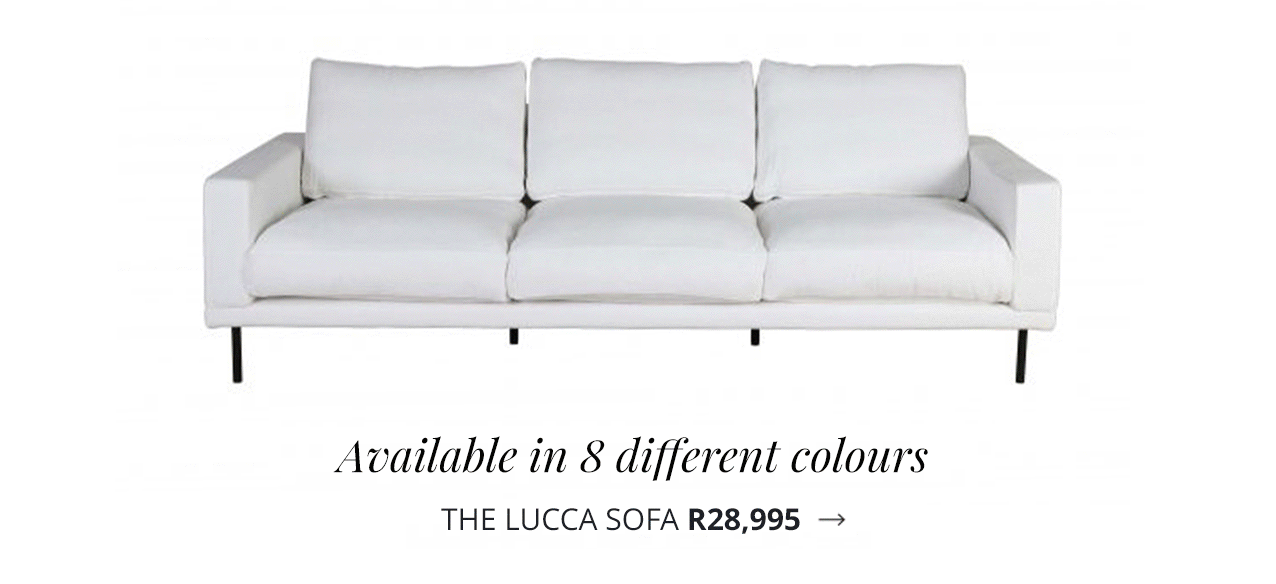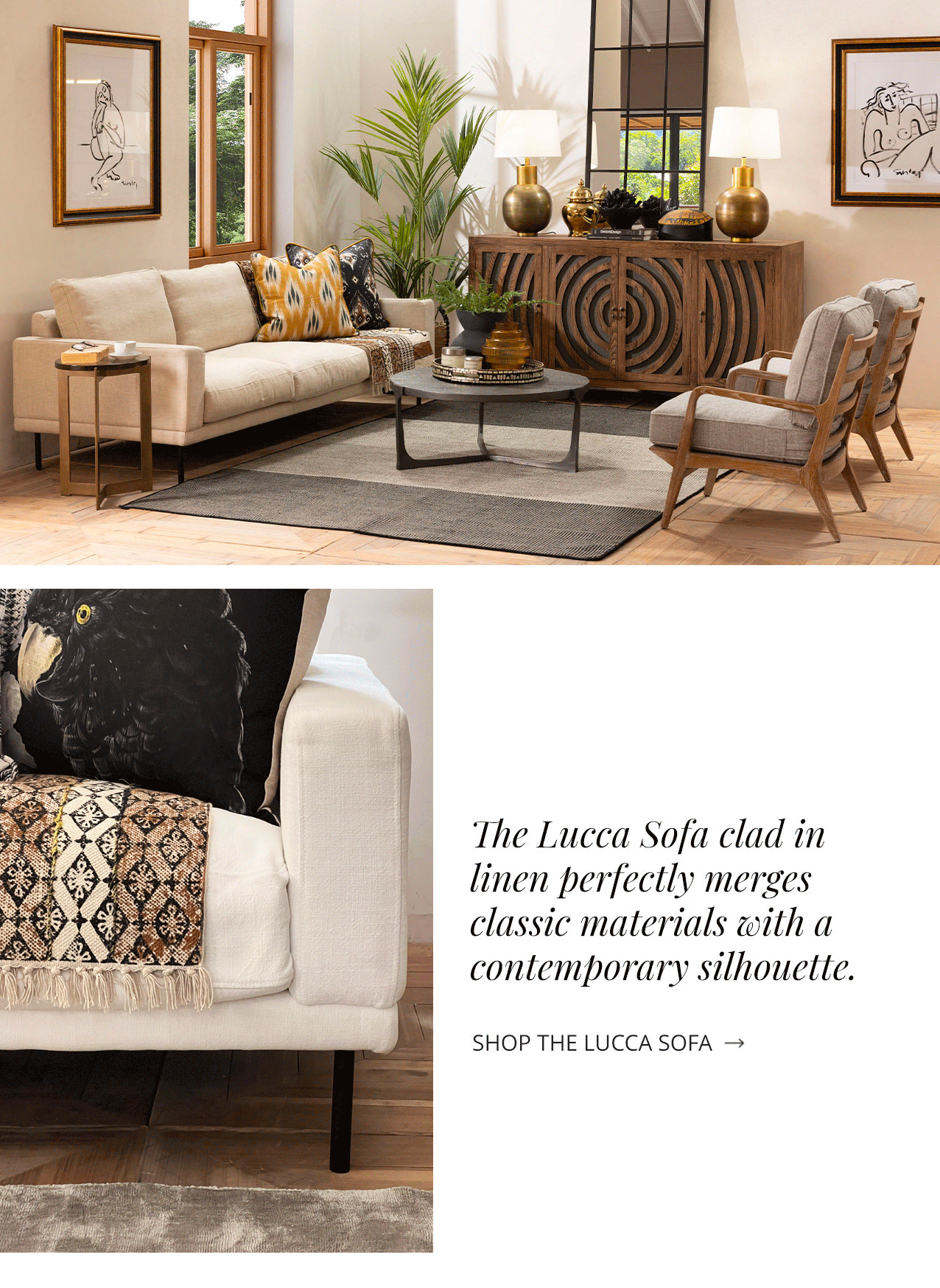 2. Choose your accent chair
From Mid Century to classic French styling and timeless wingbacks, our selection of new accent chairs offer you a wide choice. Choose a chair that complements your personal taste, style and colour scheme.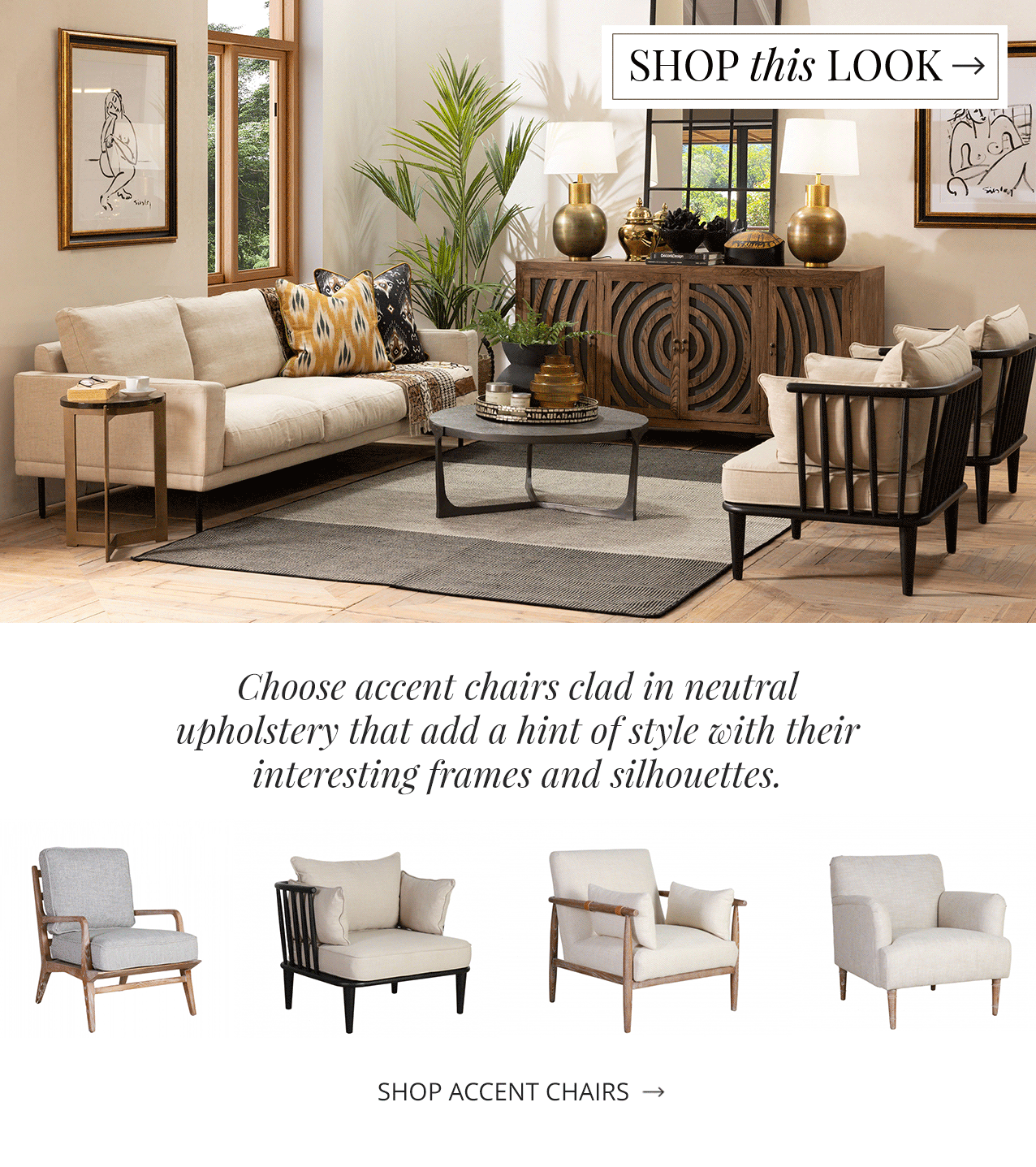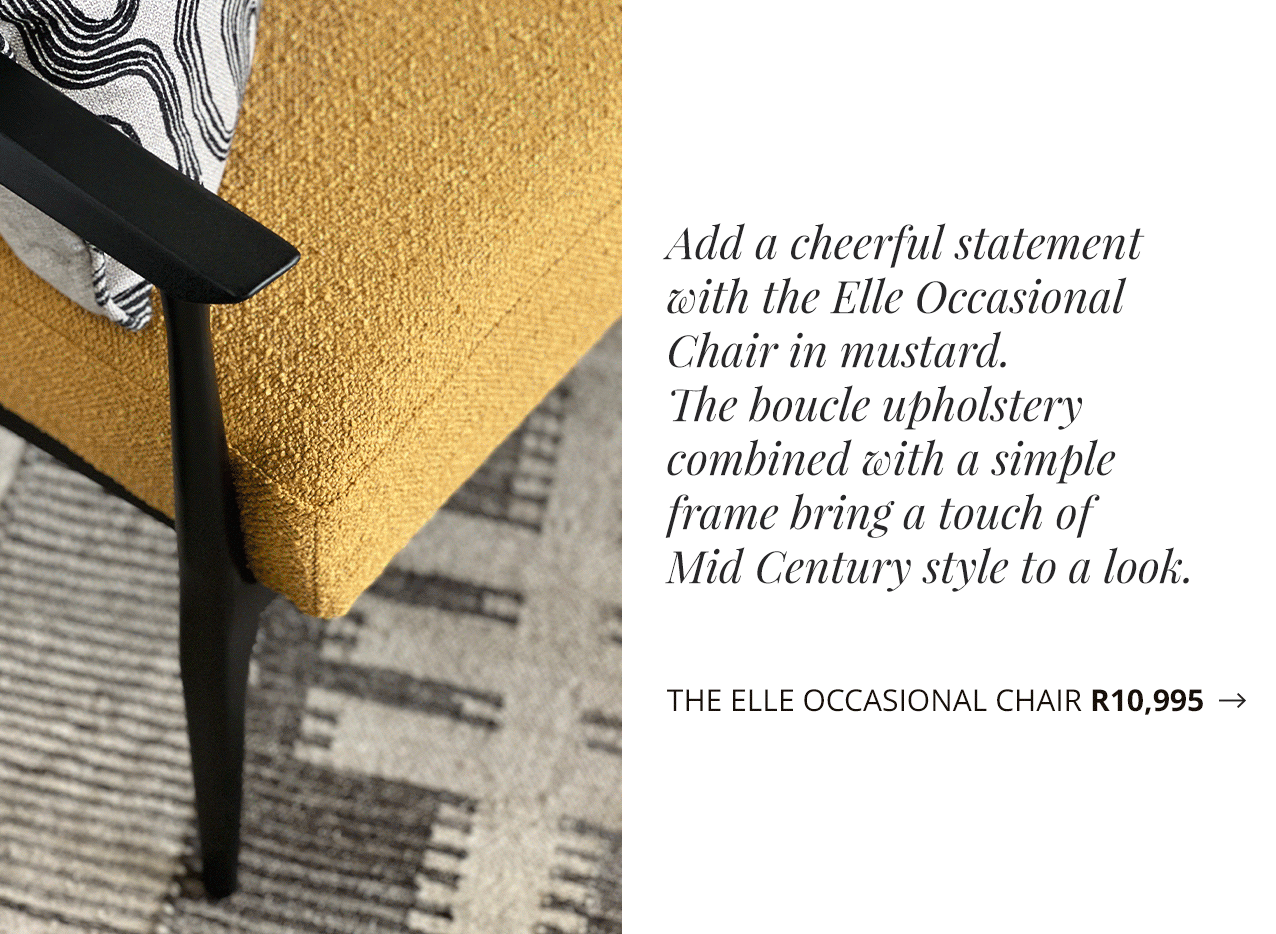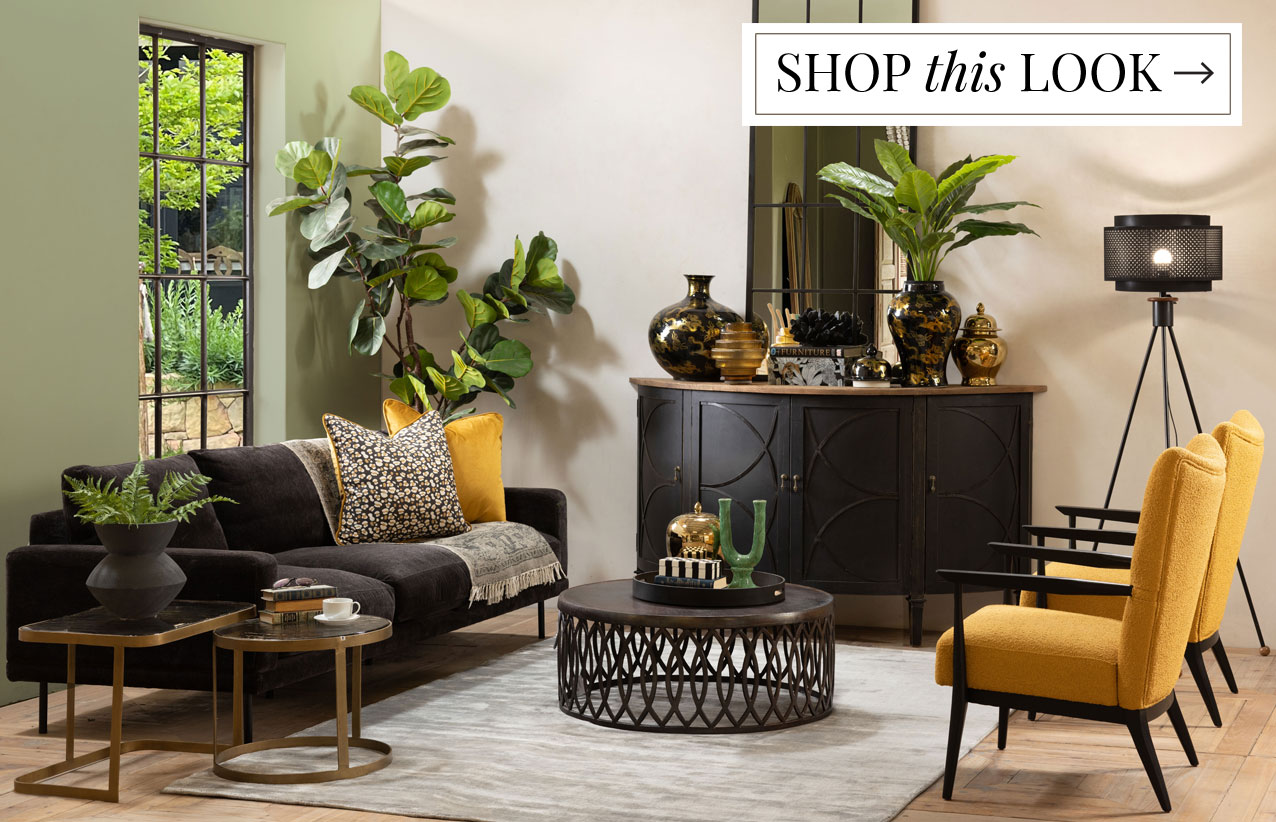 3. Build a focal point around a sideboard
Your sideboard is a big piece of furniture and offers a great opportunity to make a statement in a room. Choose something that resonates with your style tastes. If you're struggling to settle on something, consider that this is a piece that forms part of the backbone of your look. For example, a French-style sideboard might suit your space best if you gravitate towards a classic look. Once you've chosen your sideboard, accessorise it with mirrors, ginger jars from the Lotus Collection, decor and plants.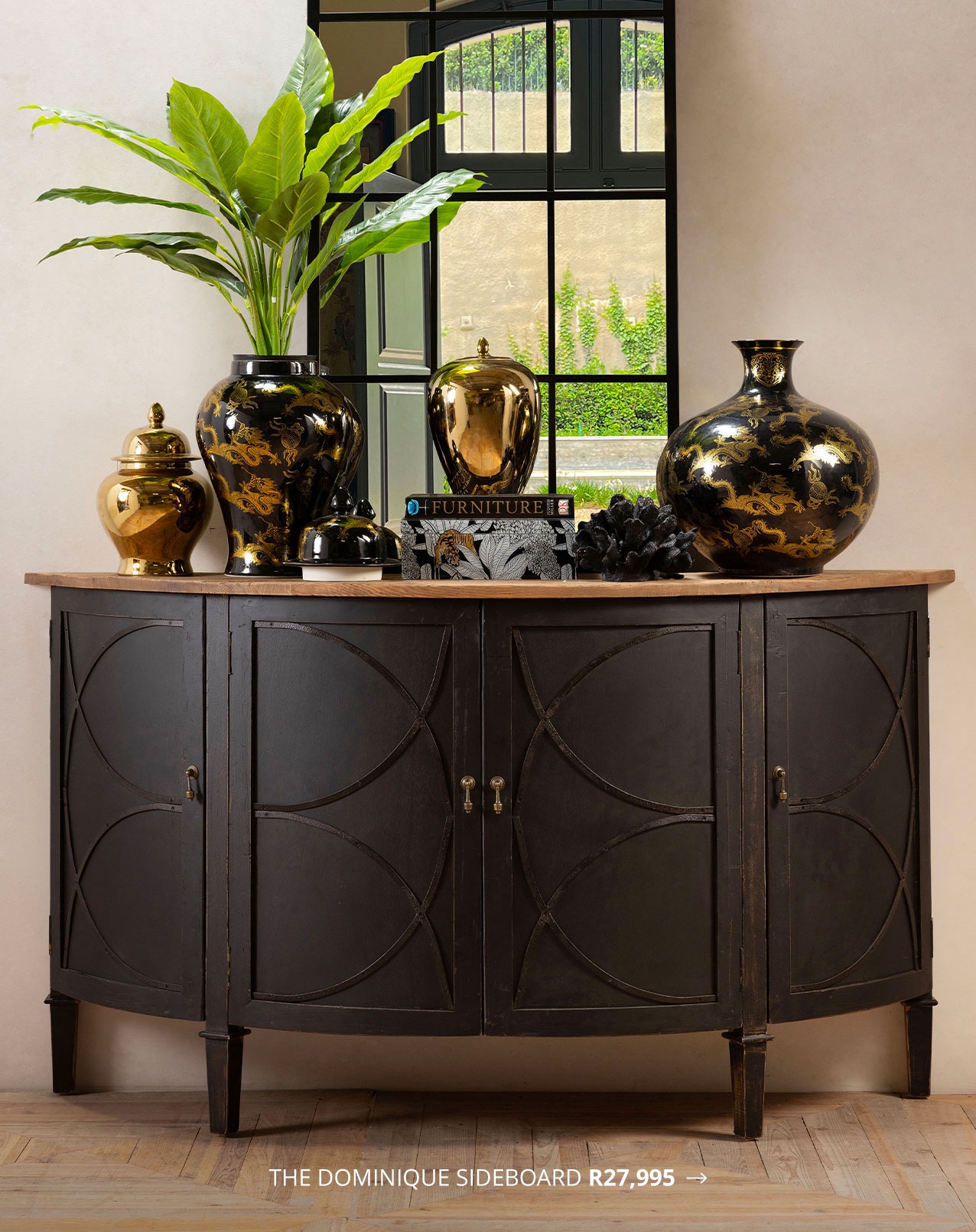 Create a strong focal point using your sideboard. Mirror backing with wood overlay or graphic circular overlay with zinc backing adds a wow-factor to a room.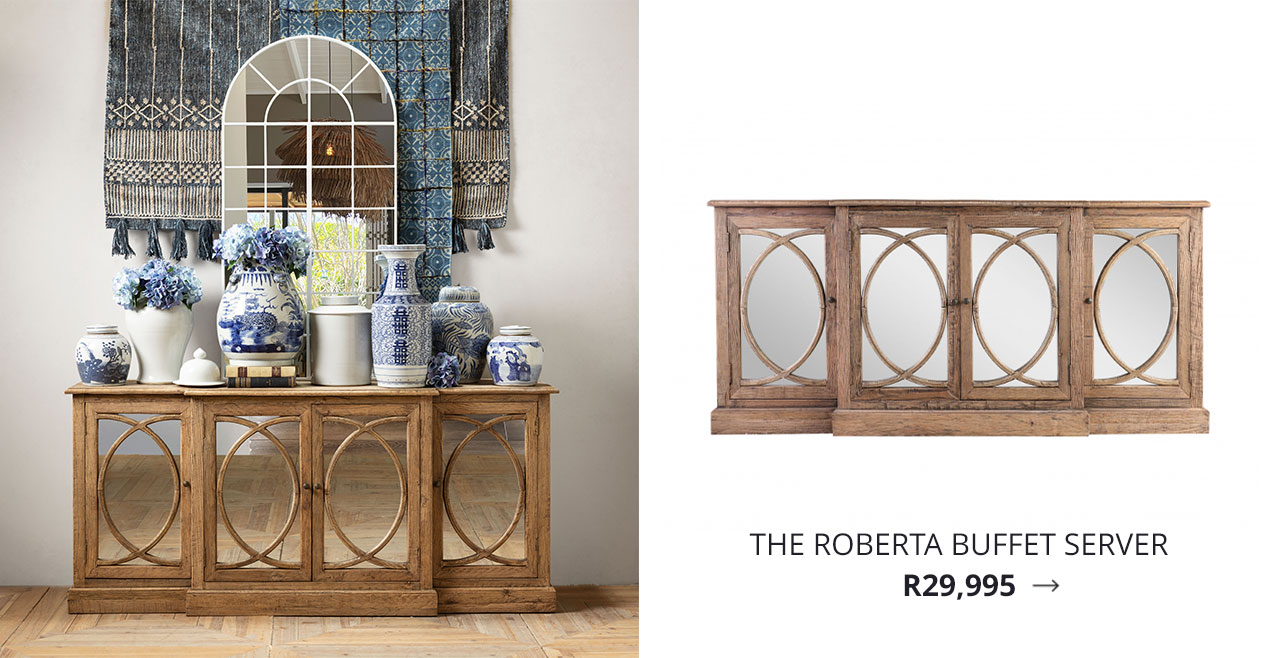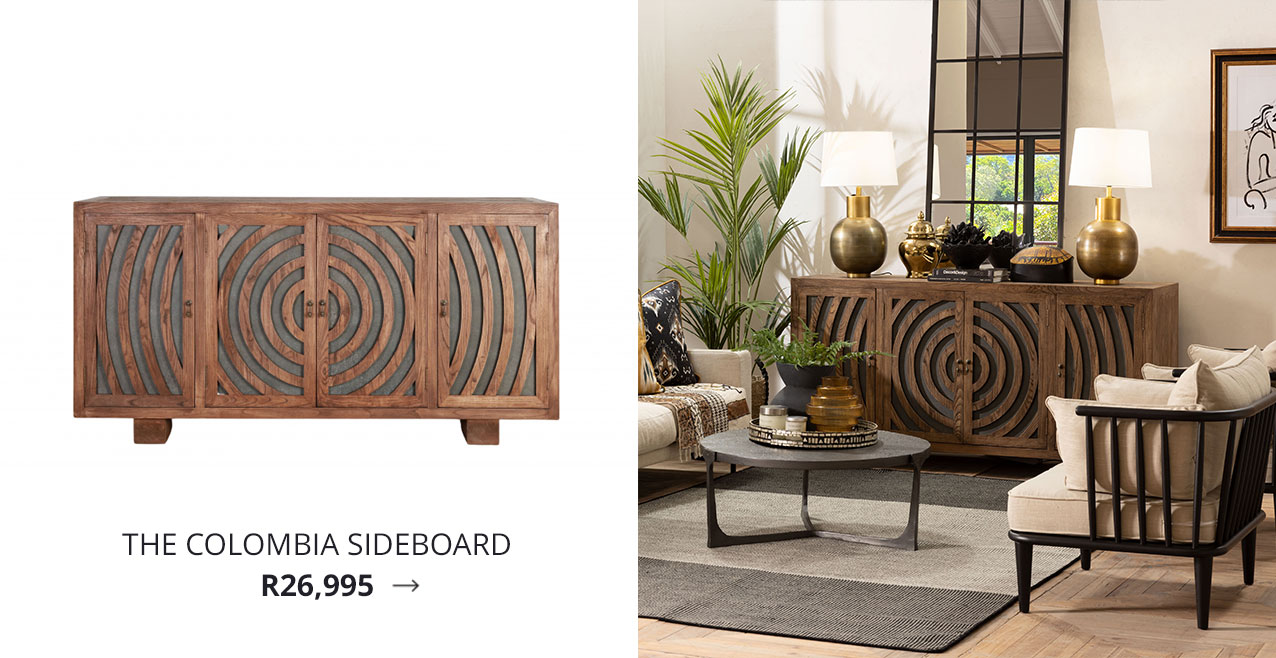 4. Choose a coffee table and side table to suit your needs
Give some thought to how you like to use your living room and choose your side tables and coffee table to fit in with your requirements. For example, if space is limited, choose nesting tables that you can move around or tuck away or side tables that can double up as stools when you have more of a crowd to entertain.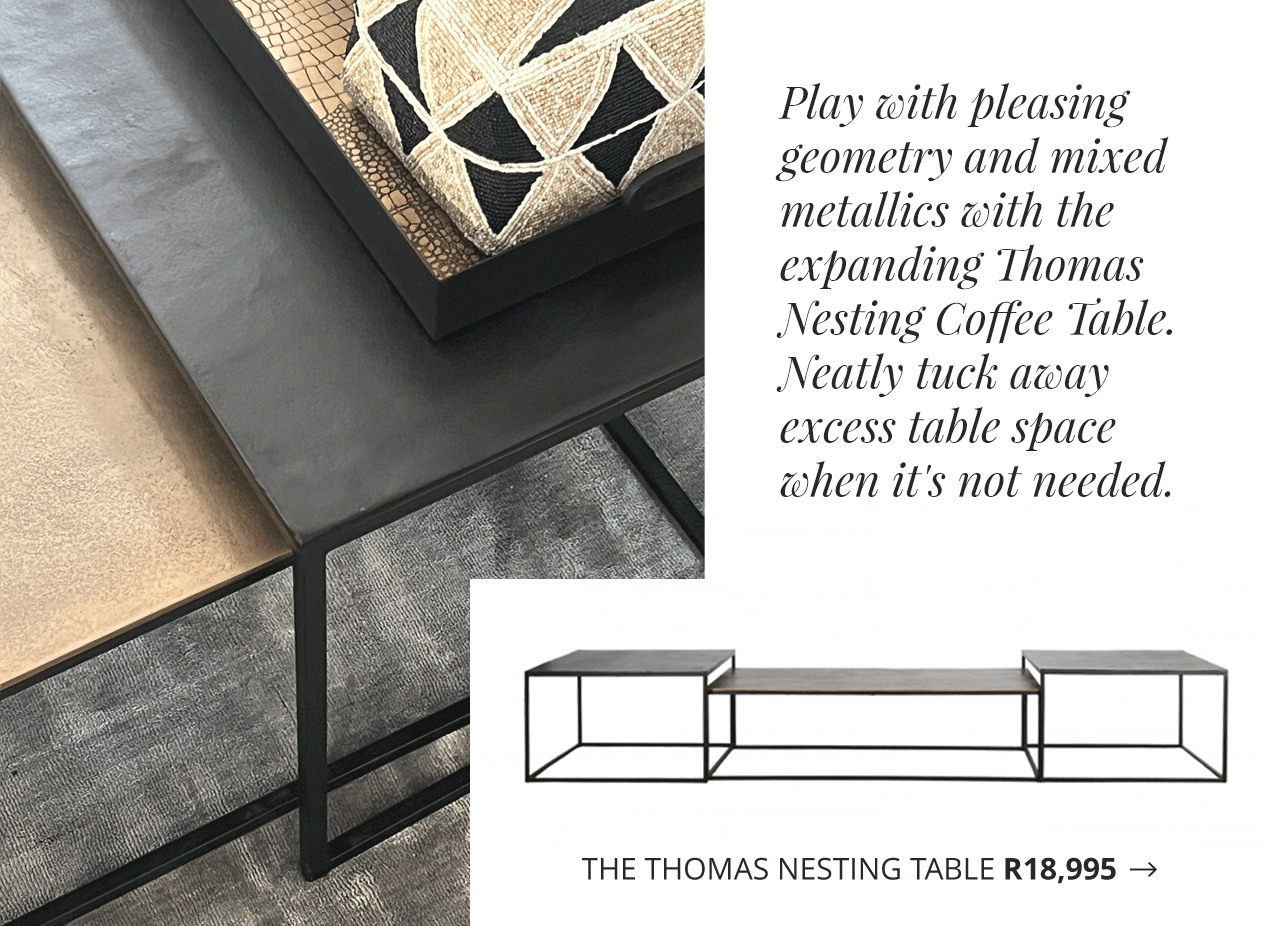 Thick textured glass tops and metal detailing make our new collection of side tables a striking addition to your living room.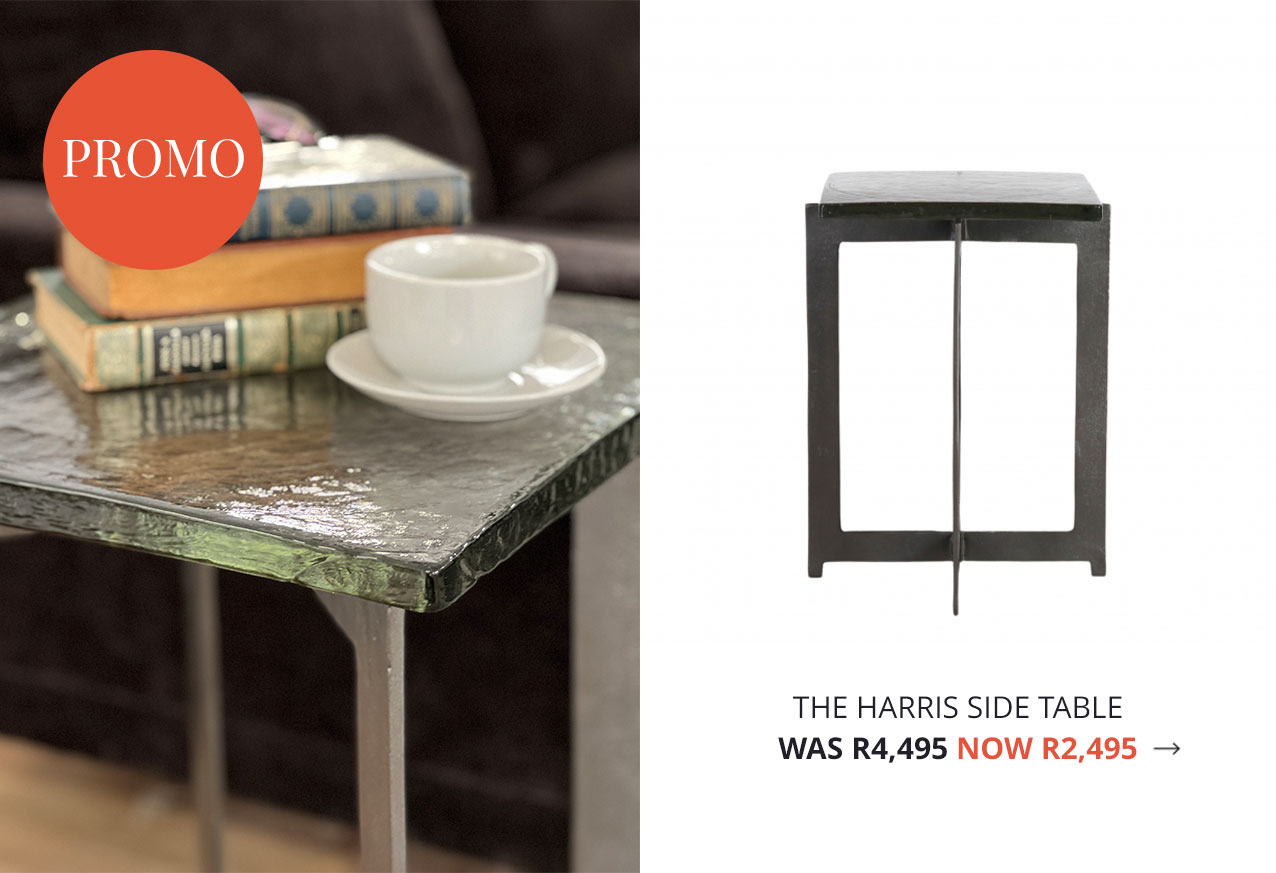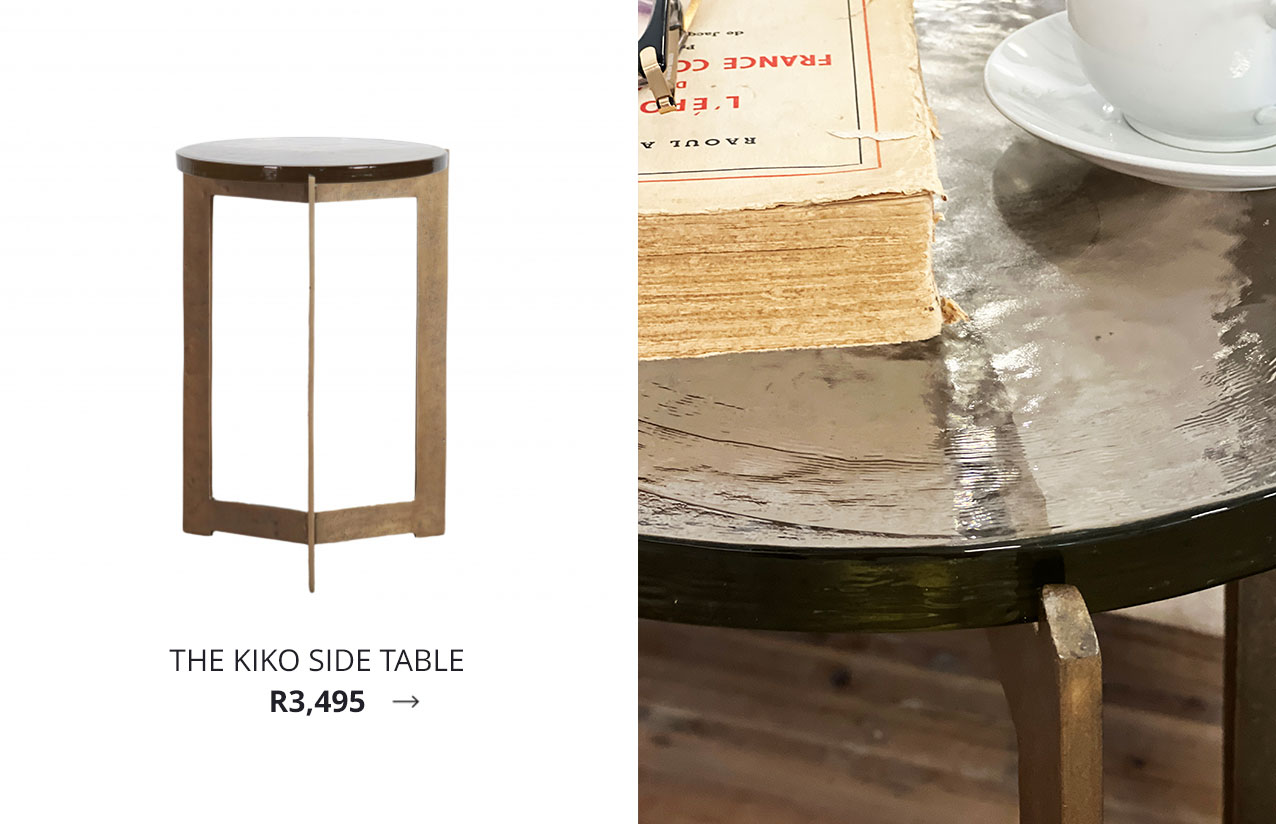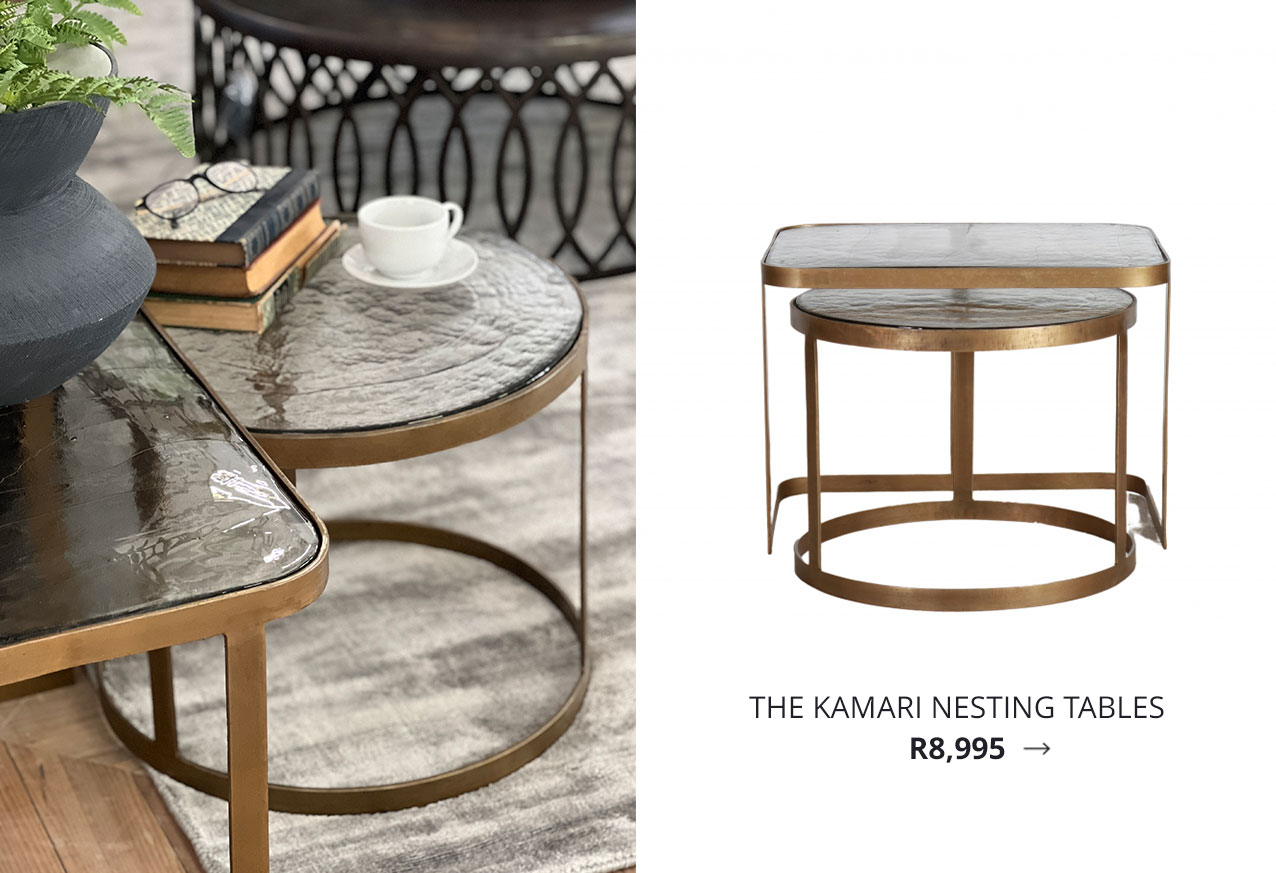 5. Mix & match styles
Merge contemporary and classic styles to create a timeless and eclectic look. A contemporary couch such as the low-slung Lucca Sofa is easily inserted into a more classic look to achieve a rich and layered feel.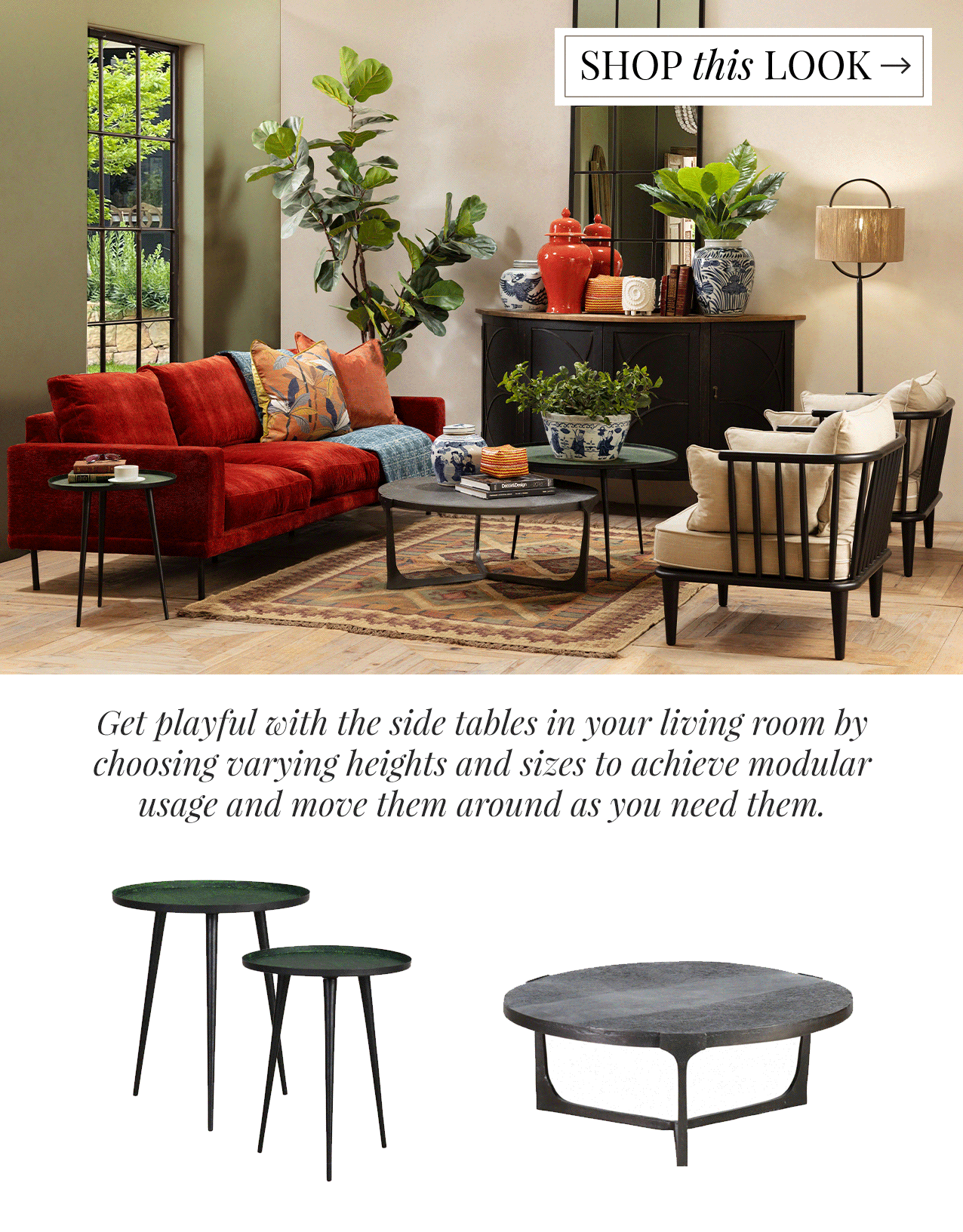 6. Now start your wishlist
See something you like? Click on the heart icon on the product teasers on our website. This will prompt you to create an account if you haven't already got one. Fill in the simple form to register and then browse our online store and add products you like to your wishlist until you are happy with your selection. You can share your wishlist with a friend, make and enquiry or move items directly to your cart and check out.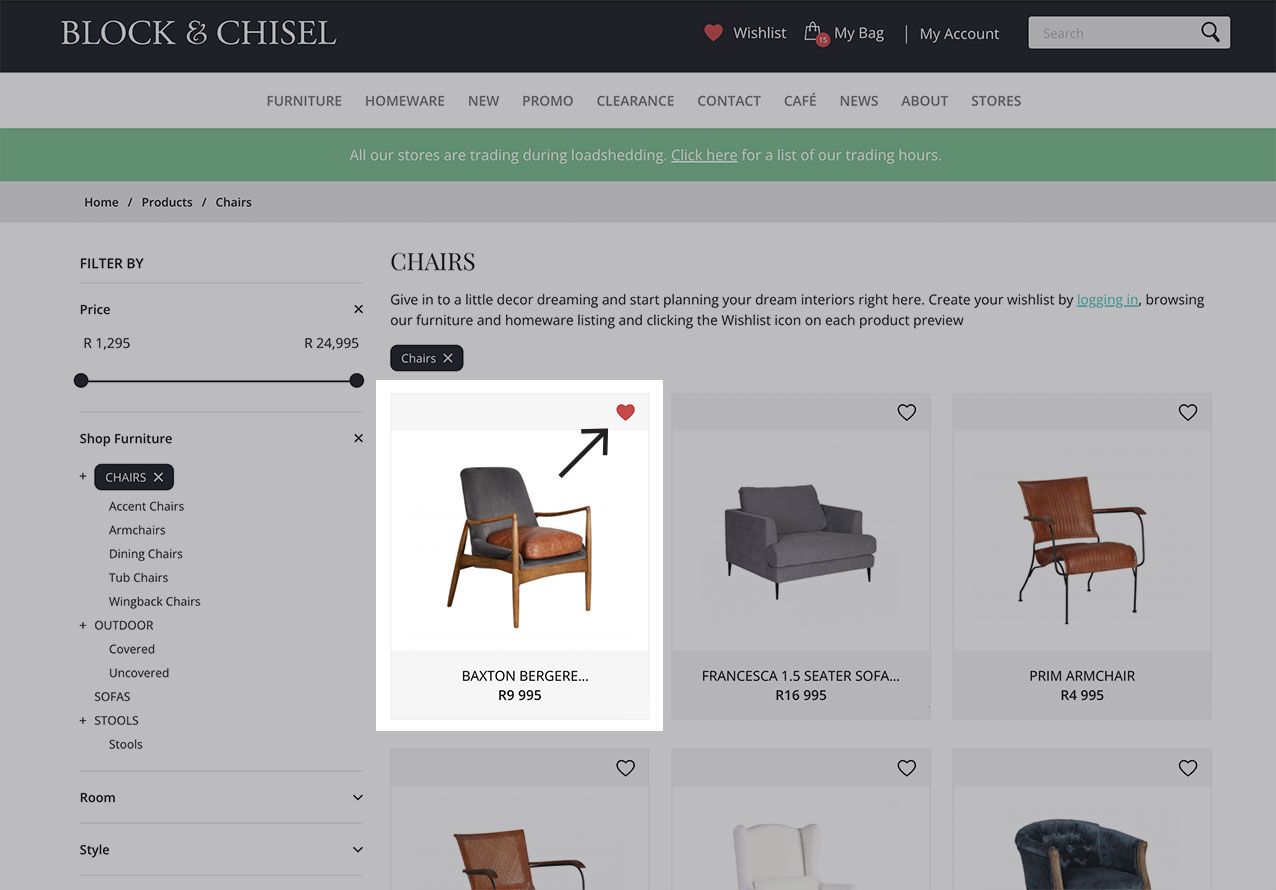 Please get in touch with us if you need help planning the living room of your dreams.