Work stylishly into the new year with 7 ideas to renew and personalise your home office decor.
Get back to the drawing board with office decor that inspires.
Research has shown that your environment (the noise and light levels, the comfort of your seat and even the surrounding colours), influences the quality of your work all the time. So be sure to surround yourself with decor that inspires you to produce your best work.
Be it your desk, an occasional chair or even the lamp you use to illuminate your work, the details all count towards creating a home office you love to work in.
1. Choose your centerpiece
The desk is the centerpiece for most offices. So give thought to your preferred desk style and let that influence the rest of the room. From contemporary desks like those in the Lillian collection to more classic styles like the ECS Devon desk, Block & Chisel offers a variety of desk styles to suit your taste.
Contemporary desks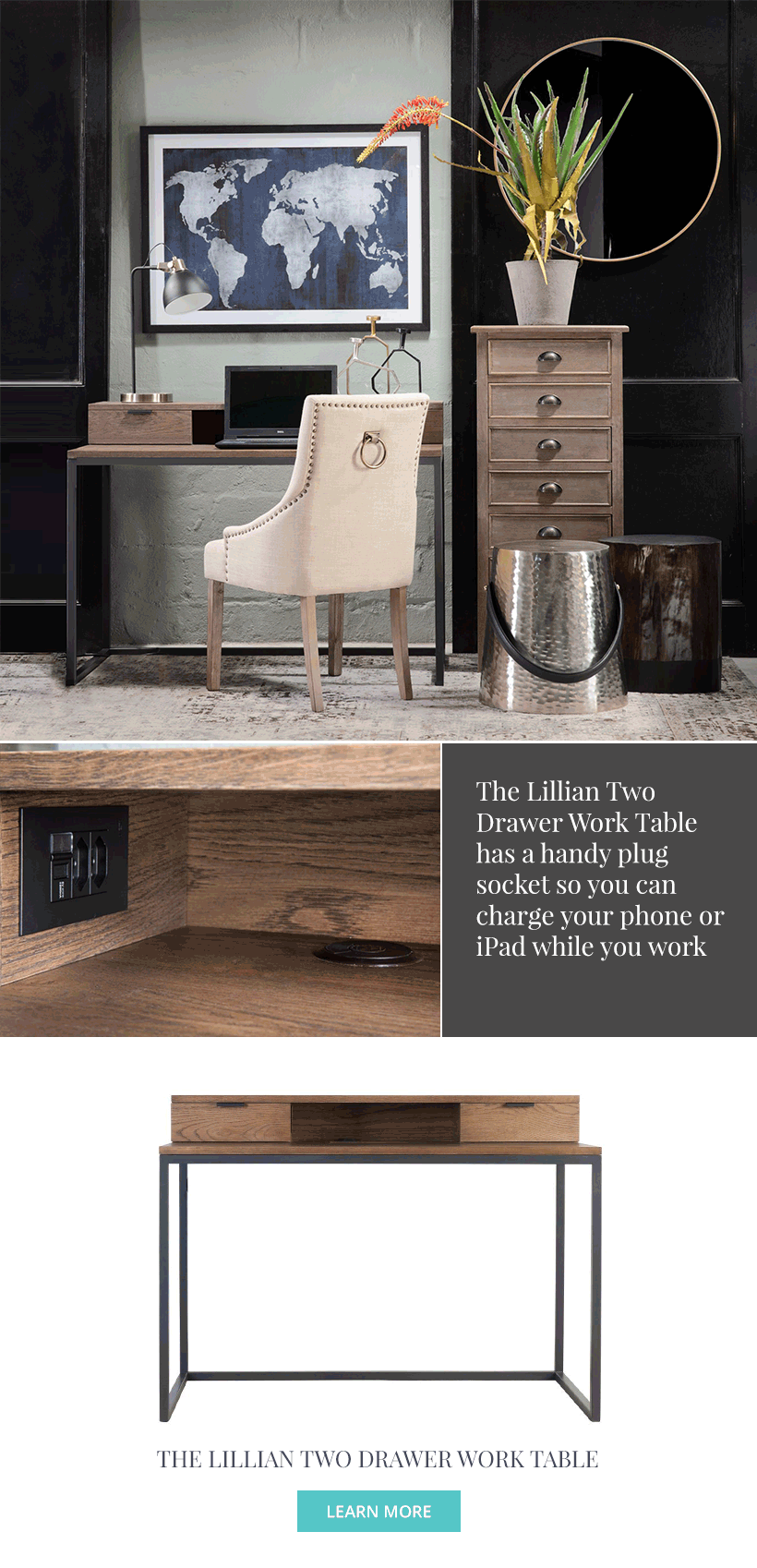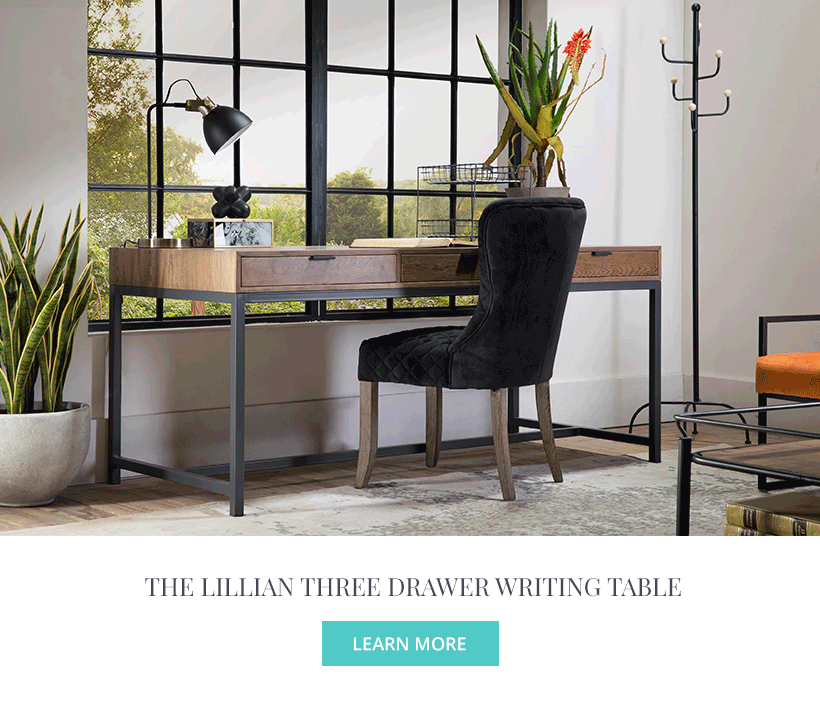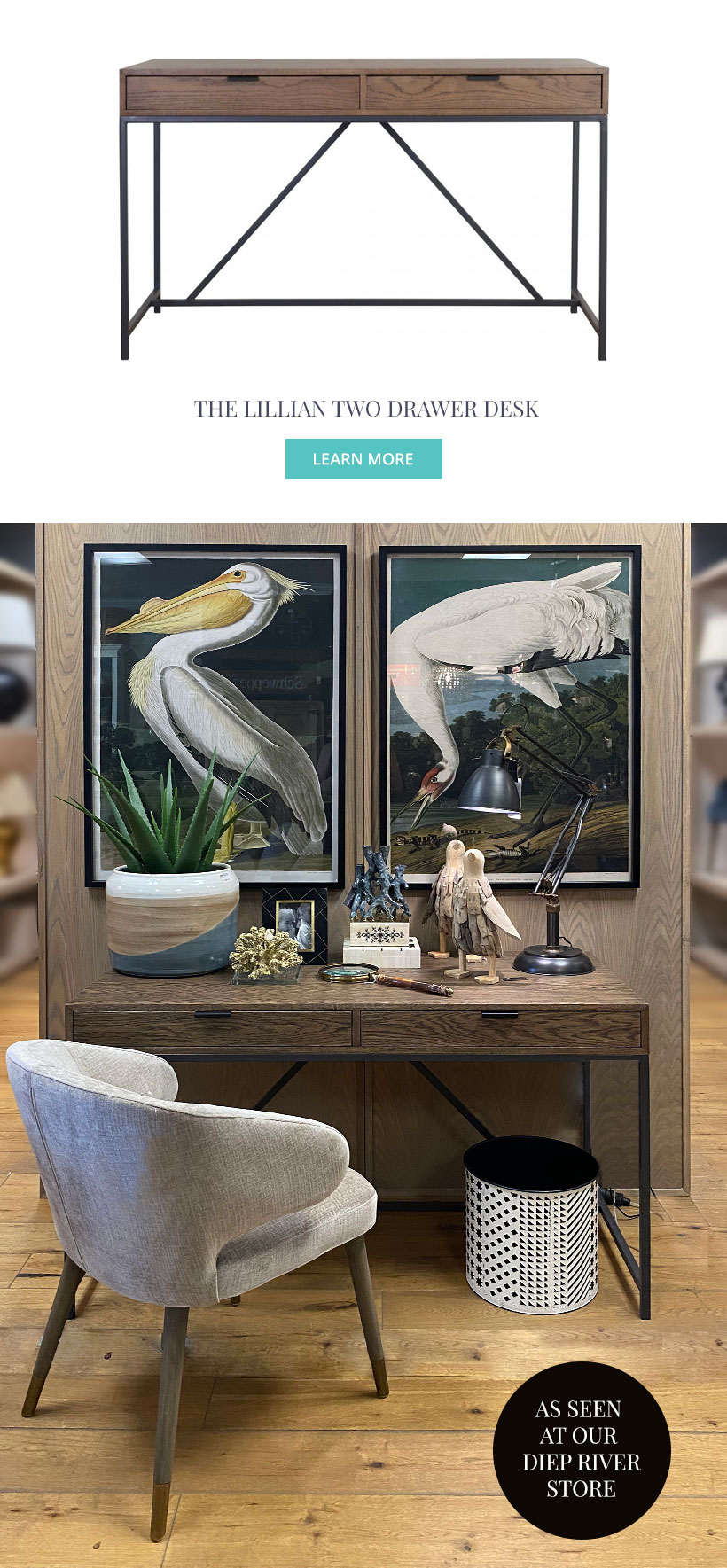 Classic desks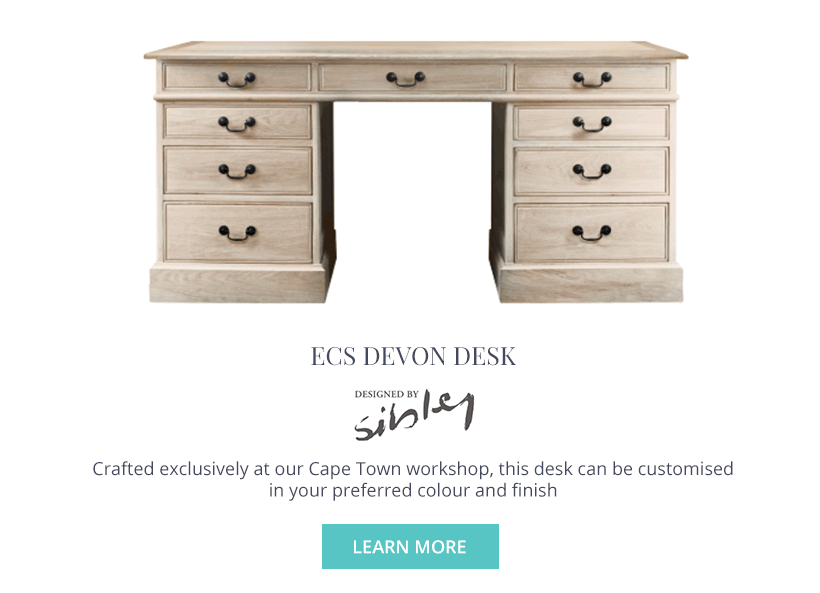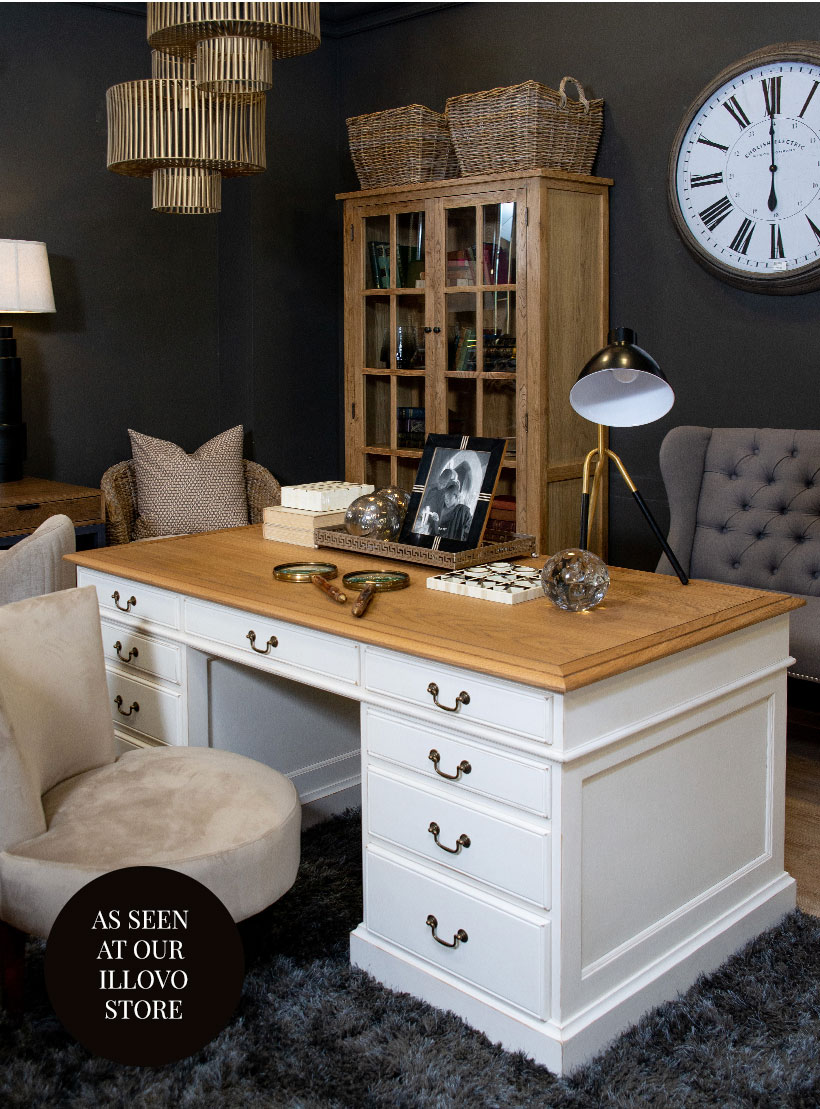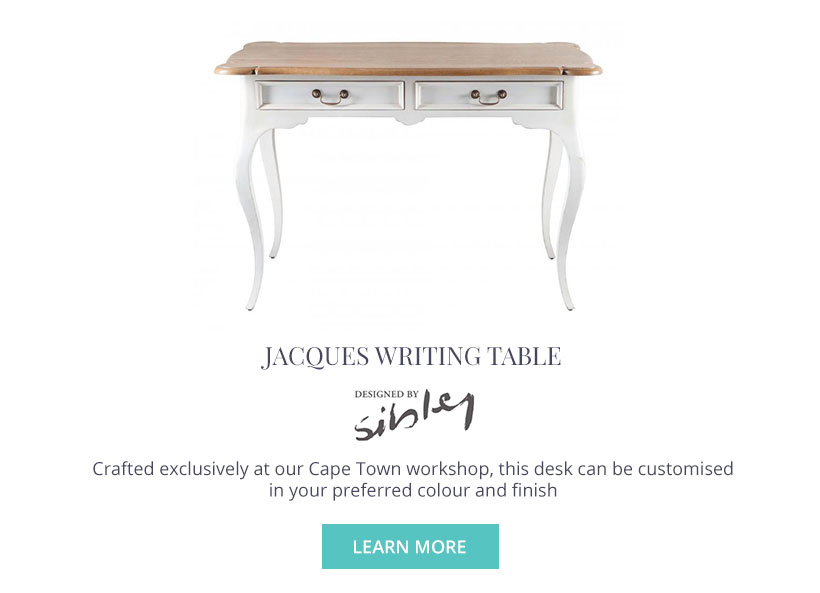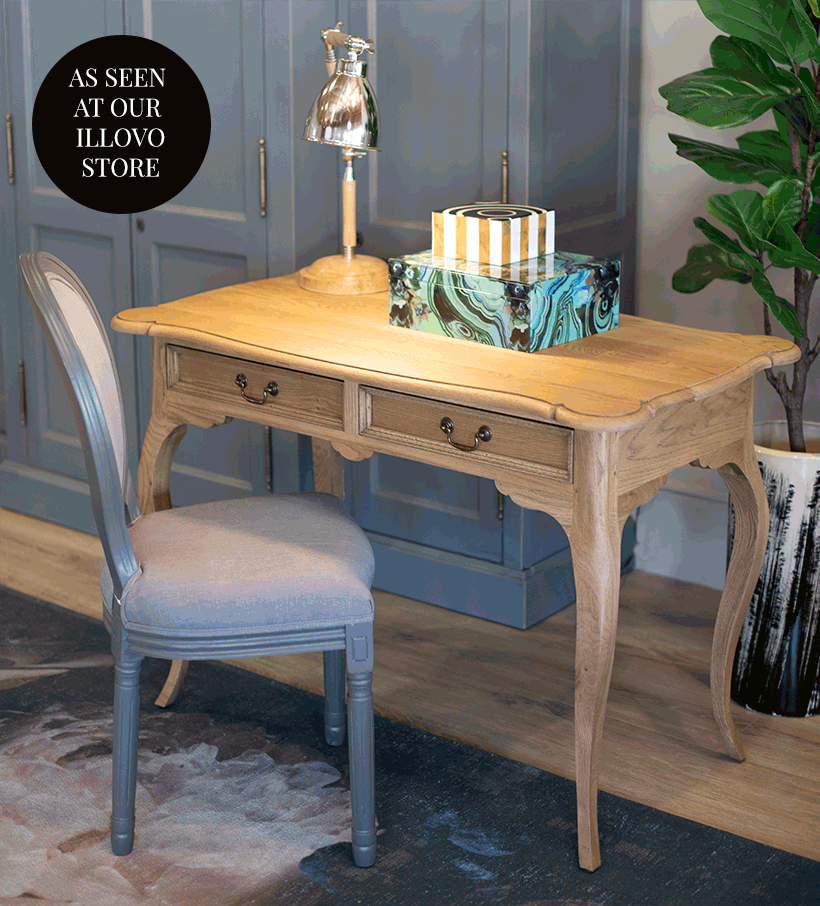 2. Lightbulb moments
Natural light is a big part of ensuring you do your best work. Try set yourself up close to a window or somewhere that offers ample natural lighting.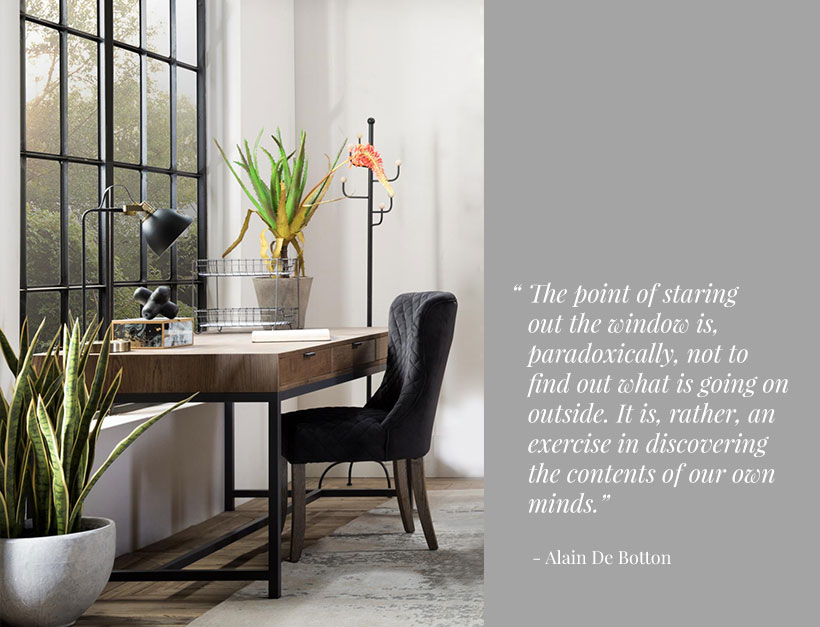 When natural light is scarce and burning the midnight oil is a necessity, your lighting is going to play an important role in getting things done. Decent ambient lighting will leave the whole room awash in light, but for those jobs that need extra focus, add a desk lamp into the mix to light up any lighting dead spots and help you to lock in on the task at hand.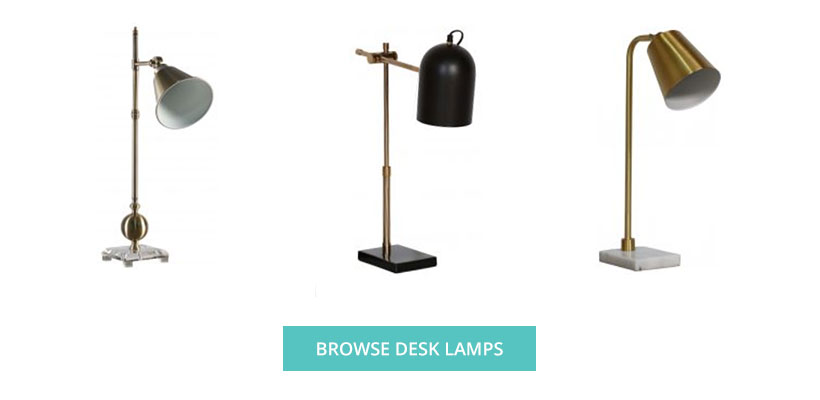 3. Pull up a chair
Desk chairs don't have to have castor wheels and nasty upholstery. Discover our selection of stylish chairs that will offer the perfect complement to your desk and encourage you to be productive too. Moreover, there's never been a better time than now to style a mish-mash of classic with modern, Asian-inspired with French, English Country with contemporary.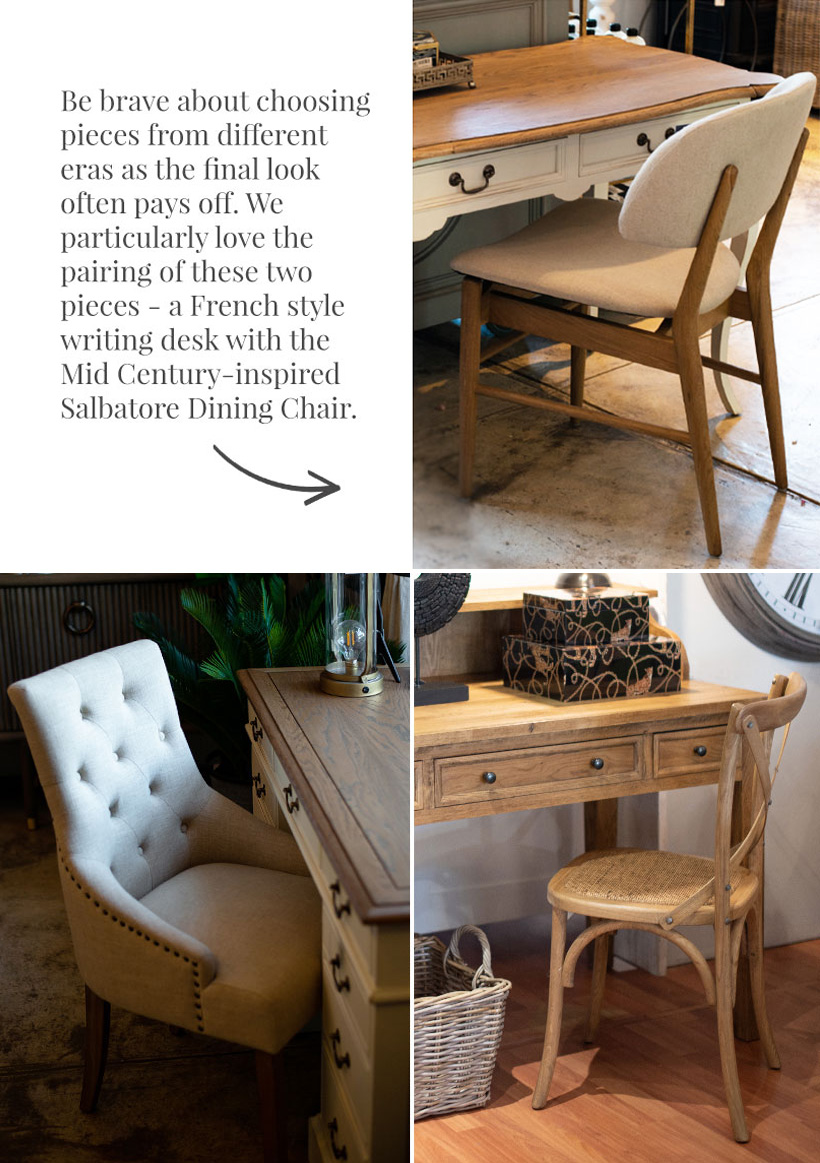 4.  'Deskorate' your space
Personalising your desk space offers a heightened sense of job satisfaction and well-being, according to researcher Meredith Wells from University of Eastern Kentucky. For this reason, give some thought to what you want on your desk other than your computer and writing material. A frame filled with a photograph of loved ones or a certificate from a past achievement, a trinket that reminds you of a holiday destination, a paper weight that offers a new textural element, these are all items that would help bring a feeling of individuality to your desk space without being too distracting.
5. Keep track of time 
Add a beautiful clock to your office area to keep track of time while setting the decor tone. If you have the wall space, go for a large wall clock for all to easily see, or add a table clock to a communal area, such as atop a filing cabinet.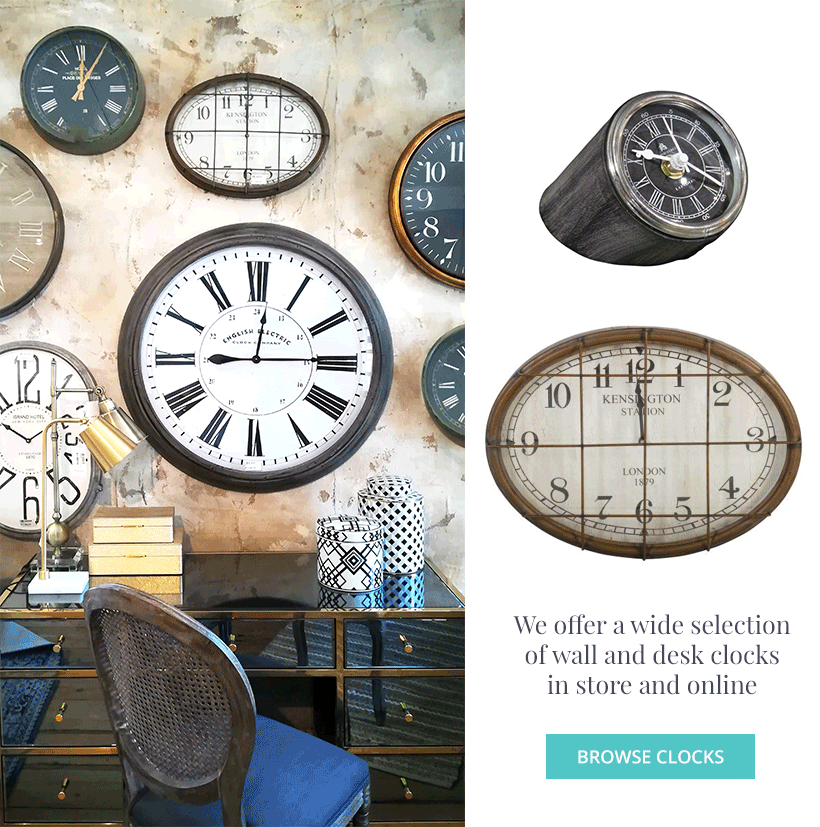 6. Stay neat and tidy
Good storage means that you can assign everything a place, which leaves no excuses for unwelcome clutter. Choose a set of open shelves for stuff that requires quick access, and a cupboard or drawer space for the items you'd like out of sight.
7. Green it up
A potted plant or two will help to soothe feelings of stress and add a sense of freshness. Studies show that work spaces with plant life in them help to reduce negative feelings such as anxiety, hostility and even fatigue. If keeping plants alive is an added stress, but the idea of having something green sounds good, take a look at our selection of faux flora, all carefully chosen for their uncanny likeness to the real thing.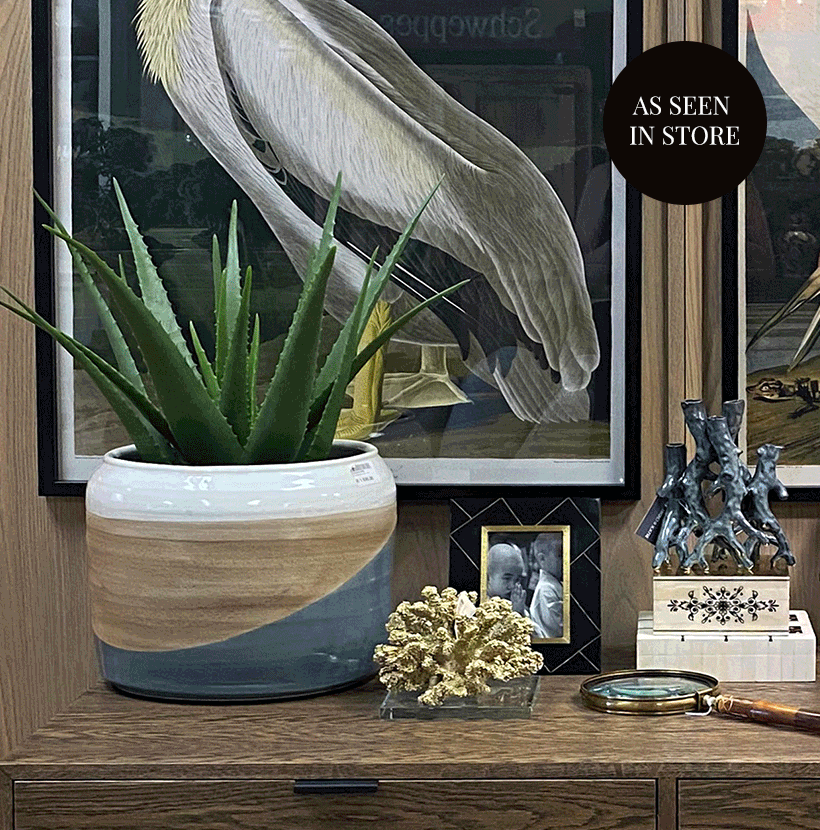 Your well-being is undoubtedly linked to your environment. Giving your work area consideration from the outset will ensure your productivity long after the final cushion has been fluffed up, and desk lamp switched on.