Our excellence begins in the workshop where our signature pieces are made from scratch. We spoke to Head of Manufacturing, Chris Stevenson, ahead of Father's Day to hear more about his life philosophy.
It takes a lot of dedication and passion to create a workshop as streamlined and well-managed as the Block & Chisel workshop in Philippi, Cape Town. Run by Chris Stevenson, a man whose passion is not confined to the manufacturing process, but also, to the people with whom he works, this is a place filled with excellence. It's a fine testament to Chris's own dedication to his staff and the courage and freedom he gives them to strive for their best every day.
Q: How does your skill as a draftsman and manufacturing manager spill over into your role as a dad?
"Everybody who works here has a story to tell."
I have always tried to put the importance of the person over that of the process – everybody who works here has a story to tell and it's important to understand that for some people just getting to work is an achievement. I'm glad to see my children recognise their privilege and know they and can also make a difference.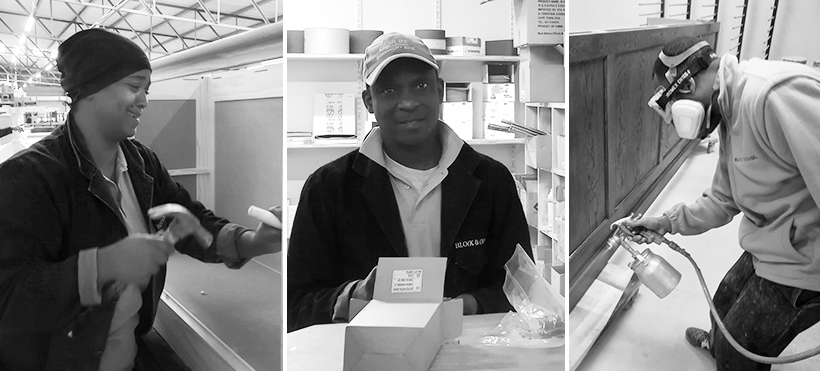 Q: What does being a dad mean to you?
I suppose as children grow up my role is constantly changing as a dad and at the moment I'd like to think I'm always here to support and offer them advice and for them to know that they are always loved. I'm immensely proud of both my children for what they have achieved as human beings and the qualities of compassion and kindness that they have embraced.
Q: What would you say is the best part about what you do for your kids?
Allowing them to develop as individuals and encouraging them to follow their passions in life.
Q: You've often said that the workshop is a big family. What is your favourite part about your role as Head of Manufacturing?
I love seeing people develop and improve themselves and enjoy mentoring and sharing my knowledge with them. At the same time I'm constantly learning new techniques and believe it or not new life skills from many of my senior staff.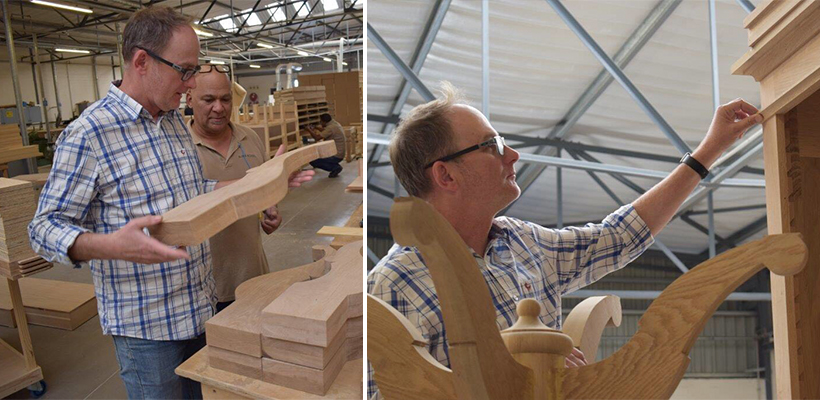 Q: What's the one thing you're most proud of at the workshop?
My incredible dedicated team.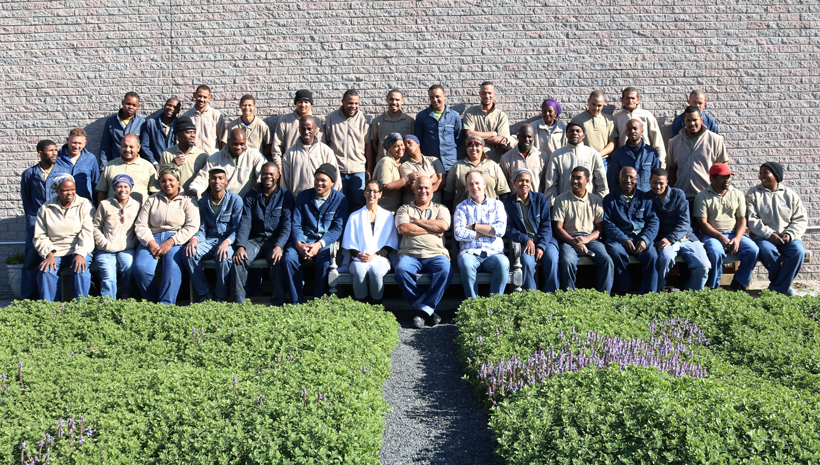 Q: What are your hopes for the future of the workshop?
To see continual growth in everything we do and to remain relevant as an innovative and people-driven workshop making well-designed, quality, world-class furniture.
Q: When it comes to the furniture pieces you make, which would you choose as your favourite right now?
Probably the Farmhouse Bordeaux dining table. The proportion of a Cabriole leg is an incredibly difficult thing to achieve and I think we have done that perfectly on this table.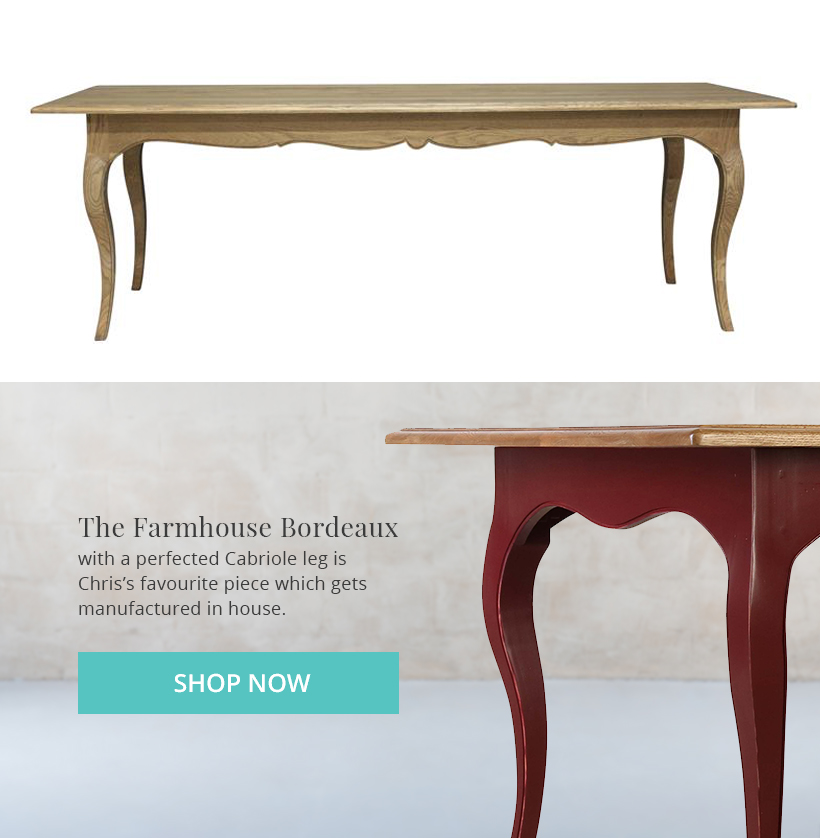 Q: How do you plan to celebrate Father's Day?
Both Dylan and Nina are at university busy with exams so hopefully I can enjoy a nice breakfast in Stellenbosch with them.