Kamersvol visitors in Johannesburg enjoy our own locally crafted furniture while supporting South African makers.
"Kamers is unique in that it is purely South African with regards to its exhibitors."  - Zane Pretorius, brand executive at Block & Chisel
The recent Kamersvol Sandton show saw Block & Chisel add a few furniture motifs where visitors could rest and enjoy our beautiful furniture in the process.
Held at the brand new Galleria in trendy Kramerville, the show was a roaring success, with plenty of visitors getting a chance to enjoy all things locally crafted, including our own pieces. 
The two pause areas featured our ECS Breakfront Bookshelf in the new Artichoke finish, as well as a selection of our comfortable chairs.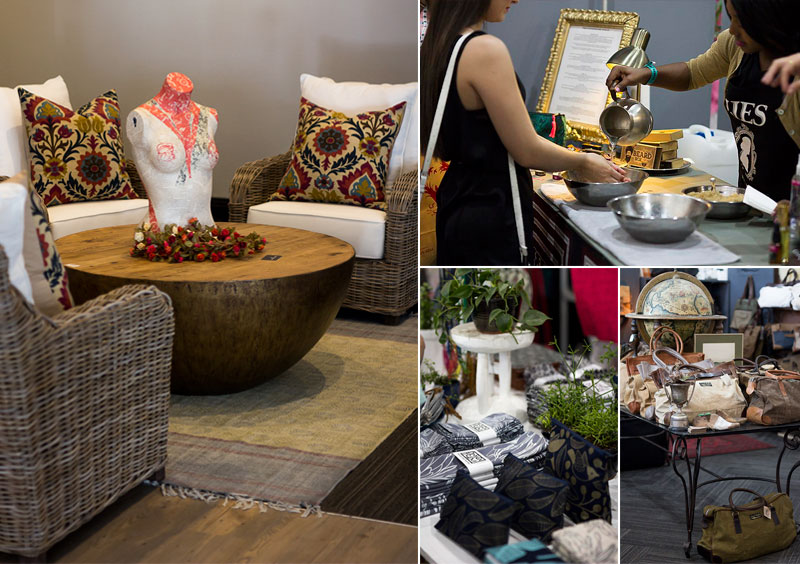 Kamers is a chance for Block & Chisel to be a part of a growing community who appreciate South African craftsmanship.
We're excited to be getting involved in the upcoming Kamers Irene, Pretoria show taking place from 28 November to 4 December. 
"We try and follow the exuberance and style of the Kamers brand, so our settings are usually colourful with an element of fun," Zane explained when asked to describe what layouts we can look forward to at the upcoming show.
Look out for our expertly styled pause areas, where you'll have the opportunity to reflect on the amazing talent at Kamers while reclining on some of our exquisitely crafted pieces. 
Featured products can be found here