The changing seasons offer a wonderful opportunity to refresh and personalise your home's scents.
Scent is your secret weapon for defining spaces and creating ambience. It's the first thing you're greeted with when entering a space and it leaves a lasting impression.
The seasons are a great opportunity to revamp your home's scentscape, not least because fragrance helps to "emotionally connect you to the changing seasons in a personal way" according to Shannon Baker, founder and MD of Fuego Lifestyle.
She offers some key thoughts on how to create a fragrant journey to echo your approach to winter time. 
A scentscape refresh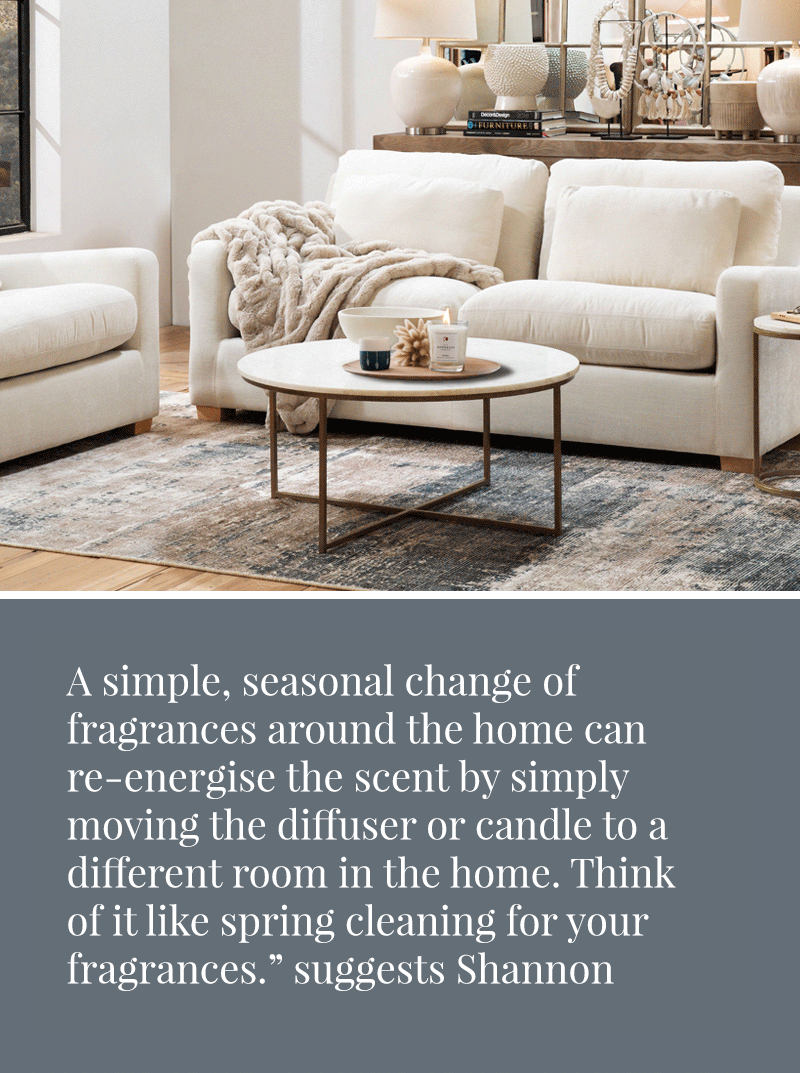 So often people walk into your home and say how much they love how it smells.  But as that specific fragrance has become so familiar, you hardly smell it anymore. Interestingly, our olfactory ability becomes so used to a particular fragrance in a space, that this is the reason we think it's lost its smell. 
Winter time is a perfect opportunity to create the ultimate cosy reading corner. Set up armchair, side table, pouf and a couple of luxurious throws, along with your favourite  cosy scents to lure you back again and again.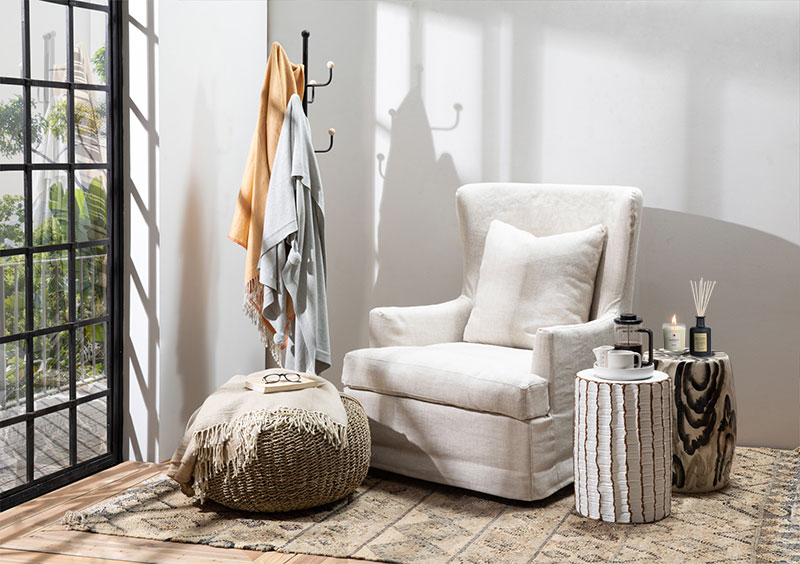 What scents fire you up?
Just like your interior tastes your fragrance preferences are unique, so it's important to assess what scents appeal to you. Consider that fragrances that work for you in summer may not be suitable to your needs and preferences in winter.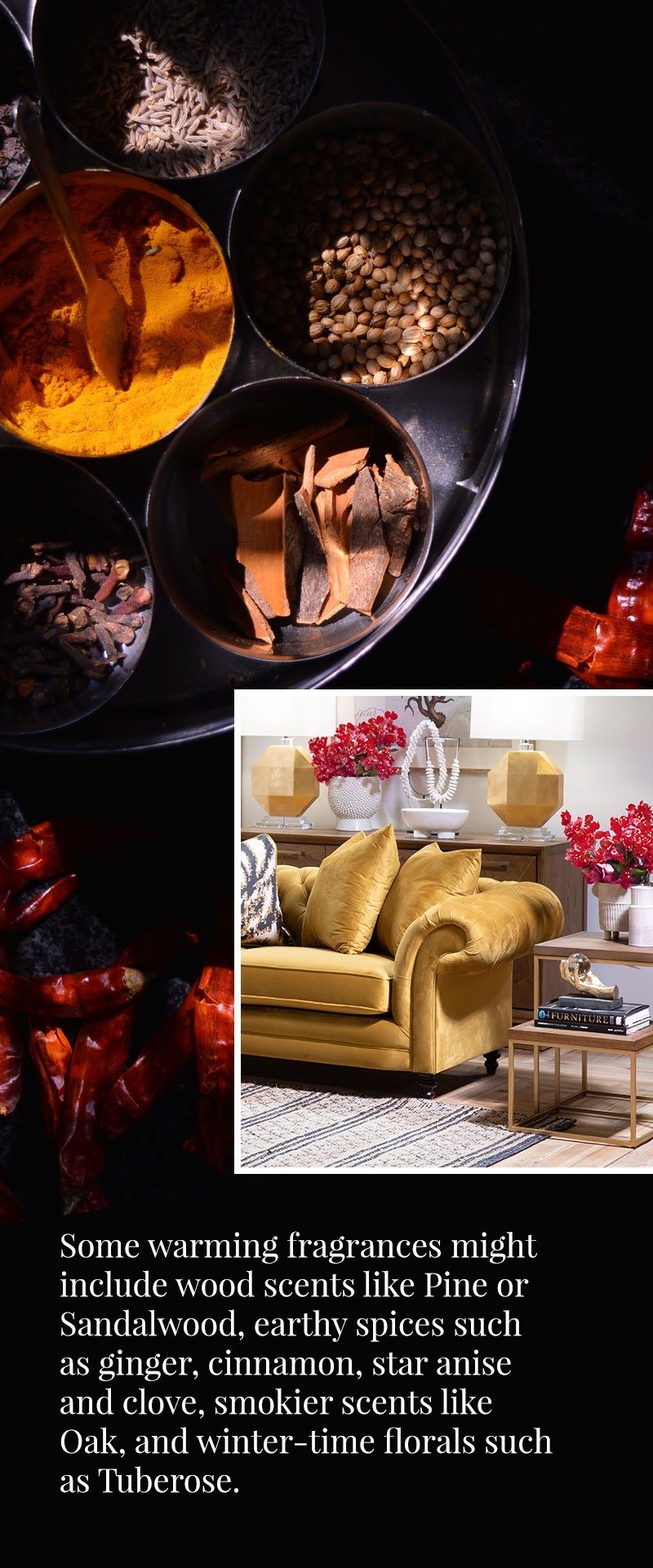 Echo visual warmth with scents
Just as we love introducing warmer colour tones and textures into our spaces during the colder months, so we should be echoing our visual adjustments with fragrance to complete the picture and get the most out of a look.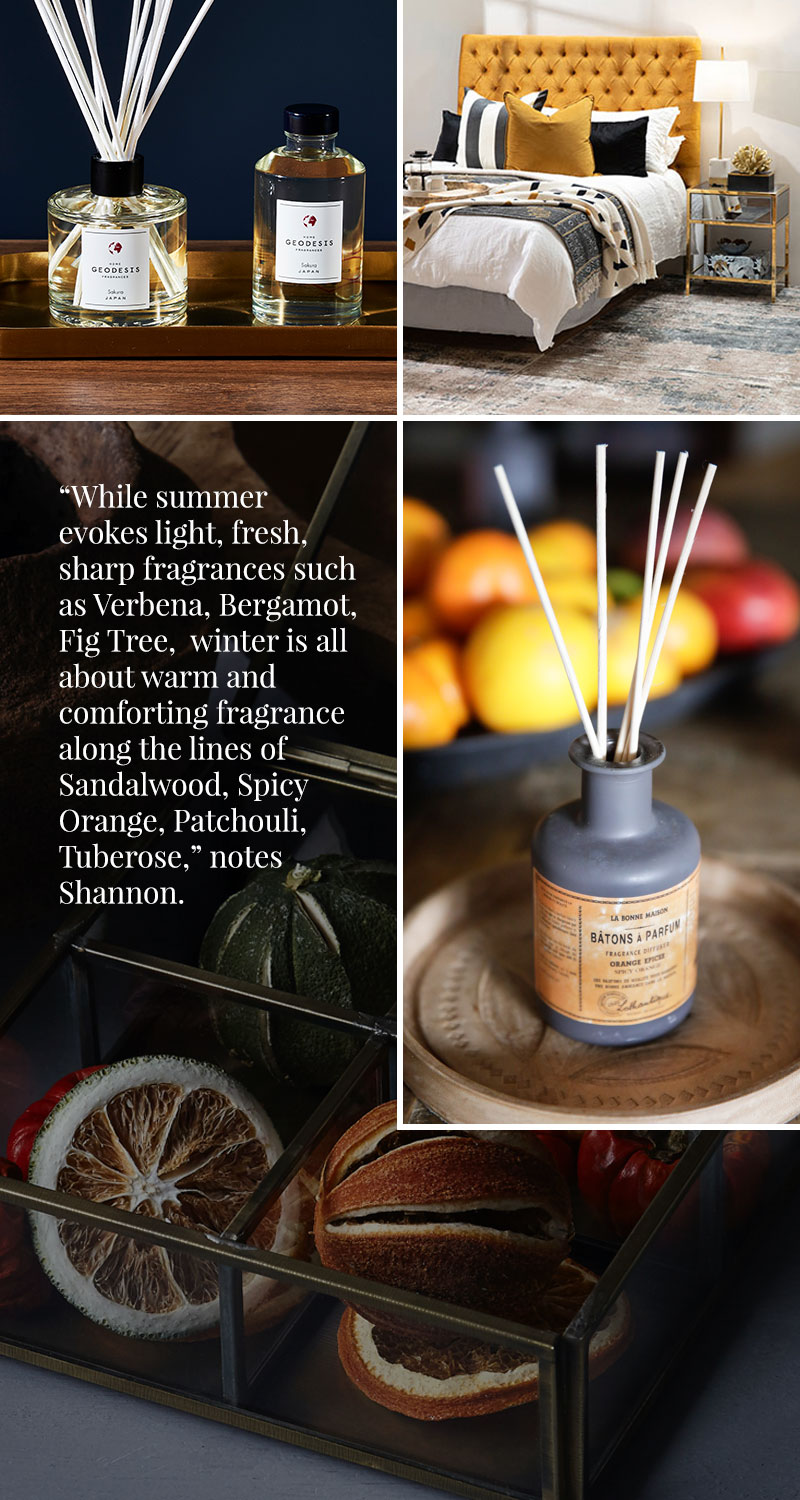 Packaging can often be a strong influence on your choice of diffusers, candles and room sprays. If you struggle to decide, choosing scent products packaged in warmer colours will work to echo your interior's overall shift in colours and textures.  These scents are most likely suitable for the cooler seasons too since spicier, warmer fragrances tend to be wrapped in reds, oranges, yellows and deep browns.
The New Normal
Combine the changing seasons with the work-from-home "new normal" and scent in your home has never been more essential to creating positive, cosy and happy interiors. The right scent can influence your state of mind, making you feel motivated or relaxed, cooler or warmer, focused or rested. Use the new season as a way to bring renewed resolve to your home office space, creating just the right ratio of cosy to productive.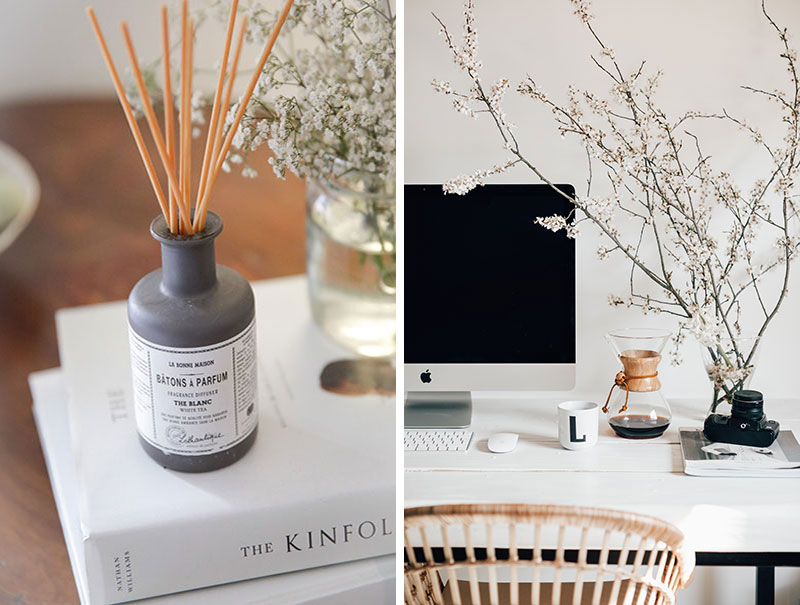 Indulge your "scentual" side
Whatever your choice of fragrance for winter, one thing Shannon highly recommends is lighting your favourite winter-inspired candle and placing it near to the warm coals of a fireplace. It's the ultimate winter-time scent indulgence!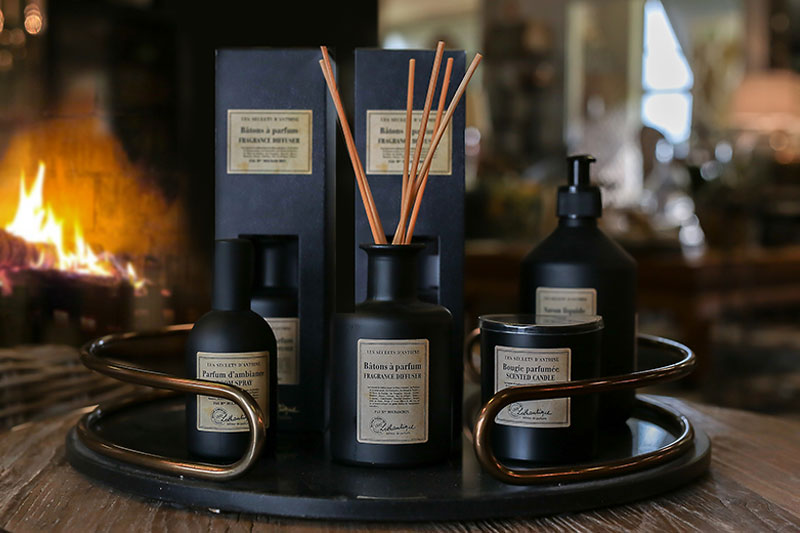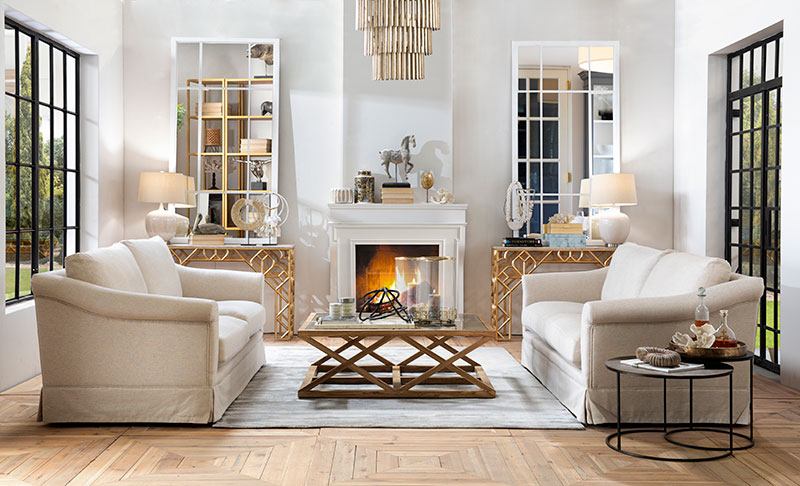 Pop into any Block & Chisel store to shop for your home fragrances. We stock a range of high quality brands chosen by the experts at Fuego Lifestyle to bring you truly beautiful scents for your home.