Welcome your guests into a home that flows easily with these smart decor tips, tricks and ideas for the season.
"The most fruitful and natural exercise for our minds is, in my opinion, conversation." ― Michel de Montaigne
The luxury of time is afforded to us at the end of the year. It is then that we catch up on our loved ones' news across a beautifully set dining table. These are moments deserving of spectacular settings. They are the moments we celebrate.
Your dining table holds more than just food and drink, but also, conversations and moments. Turn it into a space that honours these moments.
The dining foundation
Start with making a decision on the size of your table by allowing for a metre between a wall, thoroughfare or railing and the table's edge. This will ensure that guests can take their seats comfortably.
Next up is your seating. Your chairs should offer comfort before anything else, so be sure to test the comfort of your dining chair choices.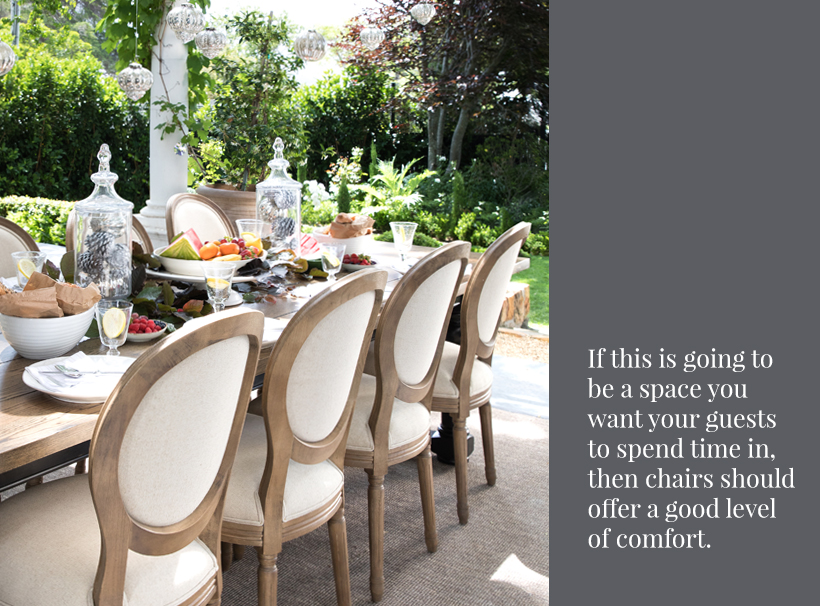 Give each guest space
Give each place setting at least 60 centimetres of space but no more than 80 centimetres. This will ensure that guests don't feel cramped, but also not too far away from each other.

Dress it up
Give your table a touch of opulence. Go for low vases filled with Christmas baubles, and some freshly cut greenery for simple yet lovely detail. Scented candles and a few fairy lights along the length of the table are another thoughtful option without being too gaudy.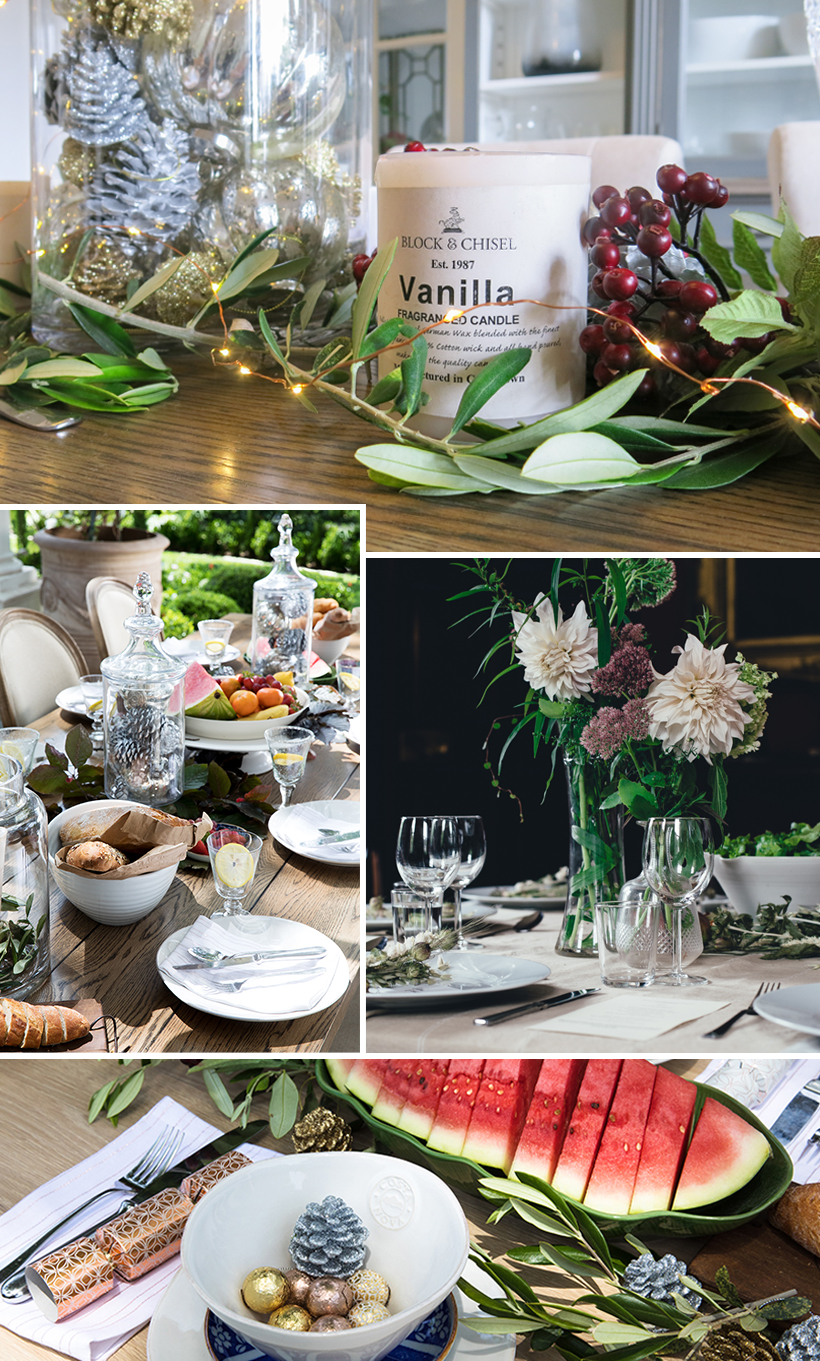 Set the tone at the door
Don't only think of the table as the place you should spend time decorating. Extend this decor to the front door with a beautiful wreath. It invites guests in to share the seasonal spirit and, according to a 1988 NY Times article "communicate[s] a sense of joy and a desire for peace."
The wreath can be a lot of fun to create yourself or it could be the piece that helps to inform the rest of your holiday decor. Have fun with it and create something that reflects who you and those in your home are. Be sure to continue your celebratory decor throughout the house with vases of similar foliage and flowers, baubles and such like.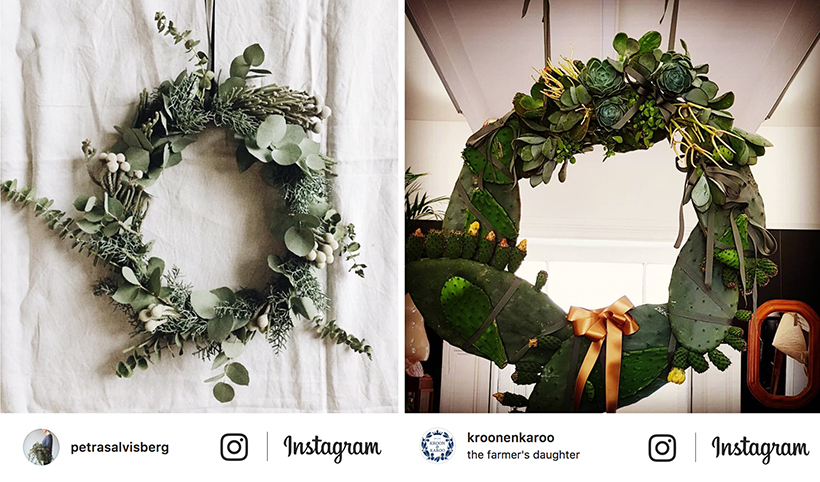 Image credit left. Image credit right. 
Transform your home for the holidays to create the ideal setting to share in the peace and joy of the season.