6 stylishly practical ways to accomodate more guests than you'd planned for at the dinner table.
It's inevitable, especially during the holiday season: you invite a few people over for a braai or drinks and before you know it, your initial guest list has multiplied to accommodate visiting friends and family members. But there's no need to panic. The more the merrier, especially when you have these smart moves to make those last-minute invitees feel welcome:
Make sure you have more chairs than you need
In cases where you need to squeeze more than just a couple of additional guests, a few loose chairs will certainly go a long way. We'd suggest opting for chairs like our exclusive Oliver Outdoor Crossbacks that offer up classic styling in a lightweight UV plastic that's easy to move around.
Mix and match your crockery and cutlery to make it feel "on purpose"
If you find you've got more people than you do plates in your good cutlery set, get creative and mix up your sets for a mix and match feel that will make for easy entertaining and which can look quite novel too.  
Browse Pinterest for inspiration. Image credit Left and Right
Make a separate dinner table up for the kids
Give the children their own dining table near to the adults for a fun way to make more space. Better still, get them to decorate their own table and you'll have one less thing to do.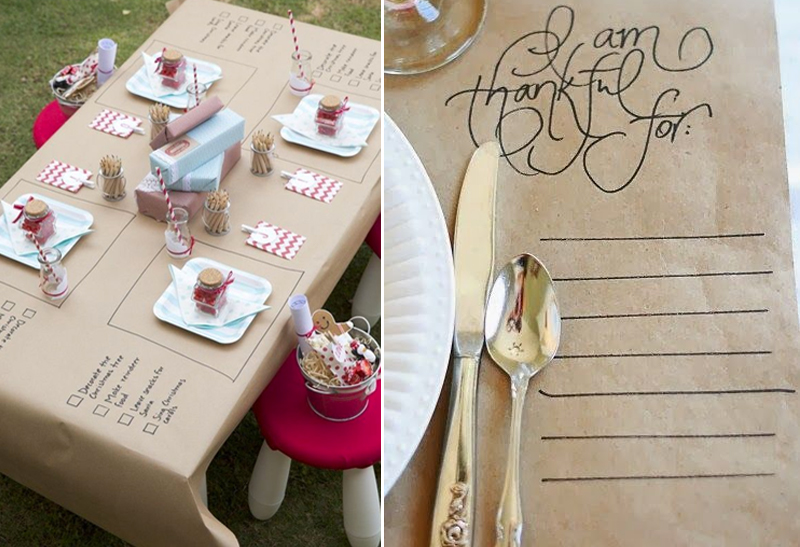 Browse Pinterest for inspiration. Image credits Left and Right
Set up more than one chill area
If indoor and patio space is limited, consider spilling over into the garden. If the weather is good, why not bring a couch or two outdoors to create a spontaneous open air lounge, or lay down an outdoor rug and scatter cushions on the lawn for a super relaxed entertainment area.
Add a bench to your dining room table
Benches offer just that much extra space to squeeze one extra person into the mix at the table. They also spell easy, relaxed dining, helping to take the pressure off you. With iron legs and a wooden top, our Kube bench can function as a great dinner table seating option.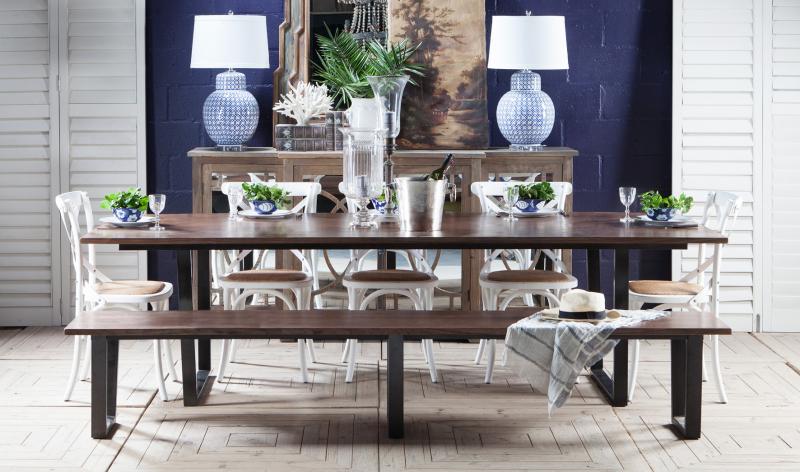 Create a "help yourself" drinks station
Let people fix their own drinks to help free you up for other more pressing tasks. Set up a drinks station complete with glasses, plenty of ice and of course, a variety of drink options and encourage everyone to fill up their glass whenever they need. The gorgeous Shanghai drinks cabinet is a great option to help you organise your refreshment station stylishly.