We take a look at key items in our collections that will make entertaining a cinch over the season of celebration.
Whether you like to spend time with guests in the comfort of indoors or outside beside a crackling braai, your furniture is an important ingredient in the recipe for successful entertaining.
Easy outdoor furniture
If the weather is great, make sure you can take advantage of it and soak up a bit of sunshine. From a rattan sofa to a versatile outdoor ottoman, our outdoor furniture collection is the key to creating that sense of ease and comfort.
What could be easier and more comfortable than the new outdoor crossback chair? Made entirely of nylon material with aluminium finishes, they are lightweight, making them perfect for whisking around to your indoor or outdoor entertainment area be it at home or for those who own and run their own cafe or hotel. They're hard-wearing, yet stylish and come in three serene colours. Moreover, they're exclusive to Block & Chisel, so make sure you get in your order soon.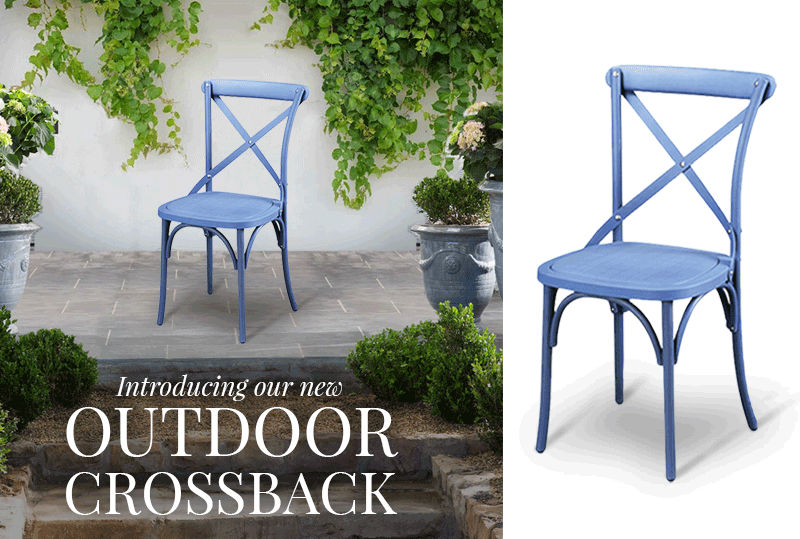 A good dining room table
Nothing is more important than a good table around which friends and family can gather, no matter the size of your party. Consider our Designed by Sibley collection of dining tables such as the Cape Country dining table with its unassuming, yet elegant detail or the more robust Refectory Table designed after the classic and solid tables of the Oxford Dining Halls.
Our tables can be made to your specification to ensure they fit your entertainment area just so, as well as come in a variety of finishes to match your interior styling.
Decent dining room chairs
Give your guests a place to settle in for the evening with an easy and agreeable seat. Choose from our wide range of dining chairs. From ultra modern and minimalist to classic and ornate, we have great seating options to suit your tastes and preferences.
A bench or ottoman
This unassuming furniture item is a useful addition to your seating arrangements, especially when you need make space for a few more people. Choose a bench that makes a statement like our Bruno Bench or opt for something a little more classic like the Mayfair Bench.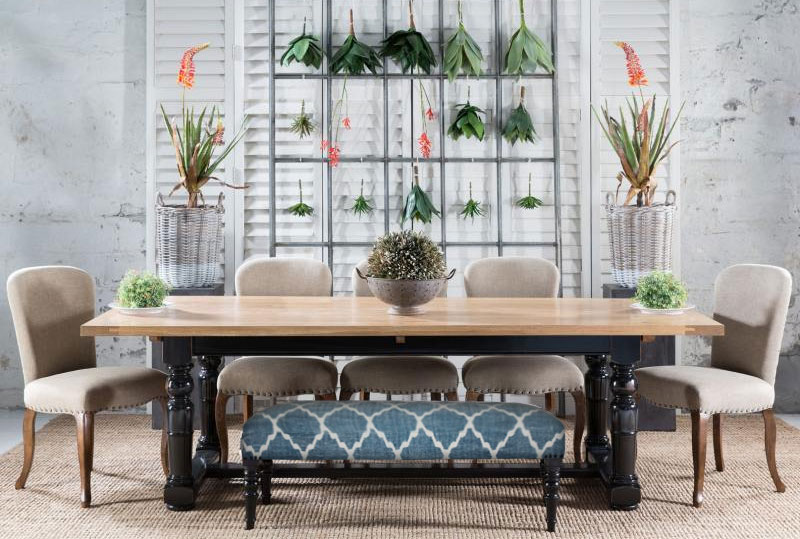 An elegant drinks cabinet
There's nothing that says sophisticated dining quite like fixing a drink out of your stylish drinks cabinet. Our Shanghai Drinks Cabinet offers everything you might require from a neatly stocked drinks area, while being unassumingly stylish in the process.