A few key items can transform your living room, kitchen and patio into a coastal paradise.
Summer holidays mean cool, relaxed interiors that work hard and encourage total comfort. You needn't own a house on the coast to achieve this look. Here are some ideas for how you can turn your home into a beach oasis.
 1. Use a clean colour palette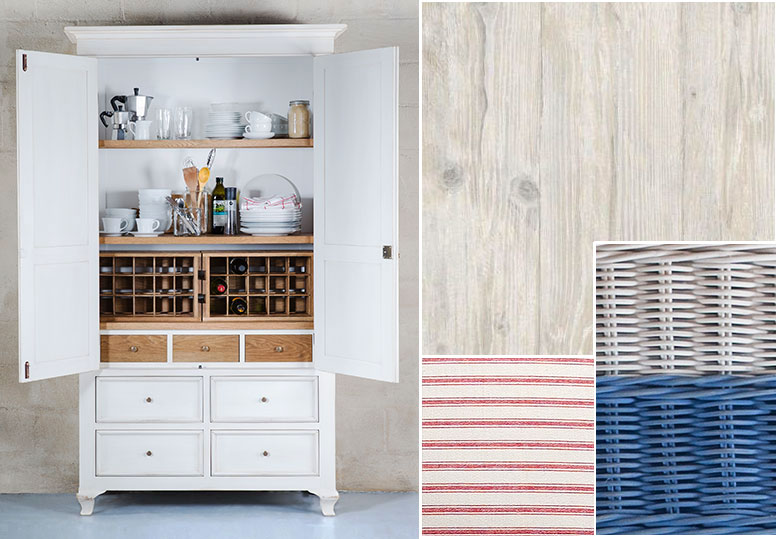 Start with a palette of crisp white such as with your kitchen utility cupboard and build on that with statement pieces in aqua and deep, oceanic blues. Add a touch of red, or striped blue and white to finish things off.
2. Introduce worn wood and white wash finishes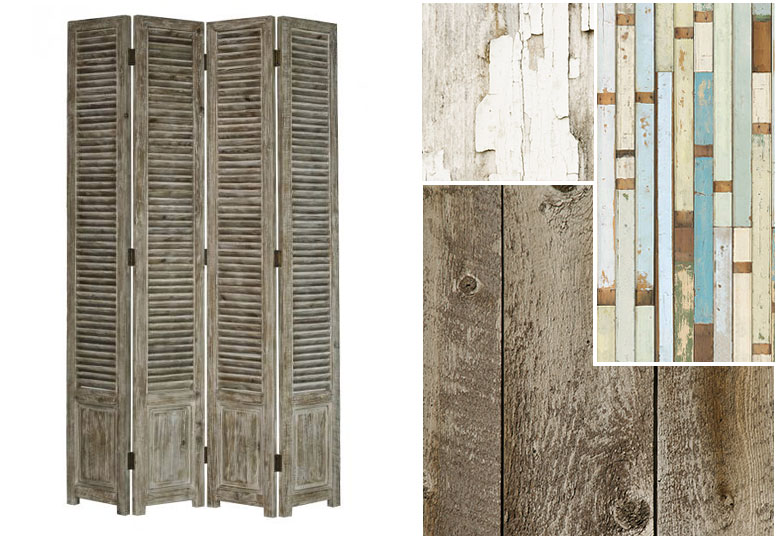 Choose white wash finishes on a few furniture pieces to suggest a distressed wood look. This partition screen is an ideal addition to a lounge area or bedroom to achieve that beach house feel.
3. Roll up those heavy carpets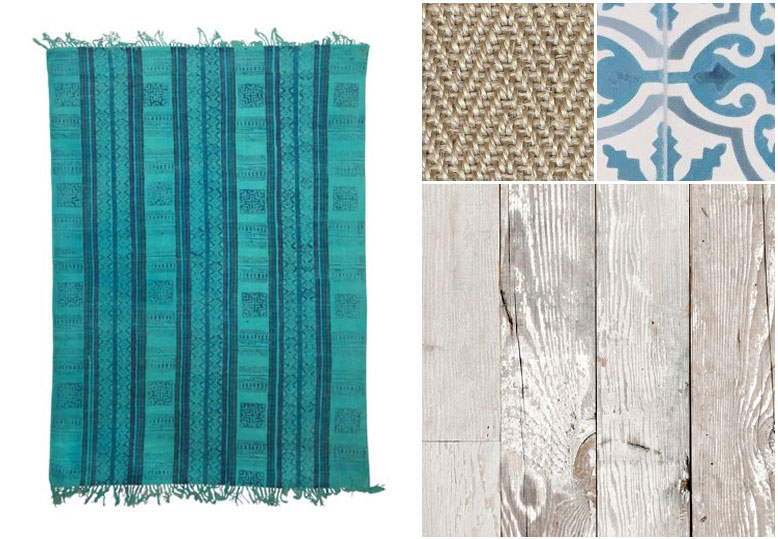 Where possible, expose wood and tile flooring for a breezy feel. Roll up those heavy carpets in dark colours and choose light, textured rugs such as the Porto Sisal rug or Grazia Cotton rug.
4. Bring in beach textures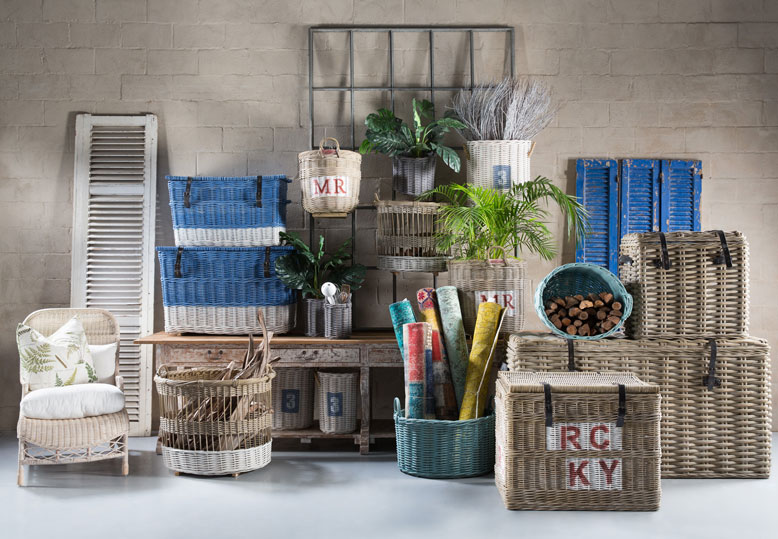 Add in a few beachy textures to create a worn, vintage impression. Drift wood sculptures, woven rattan storage trunks and wrought iron details such as on a coffee table are all good options.
5. Don't get too carried away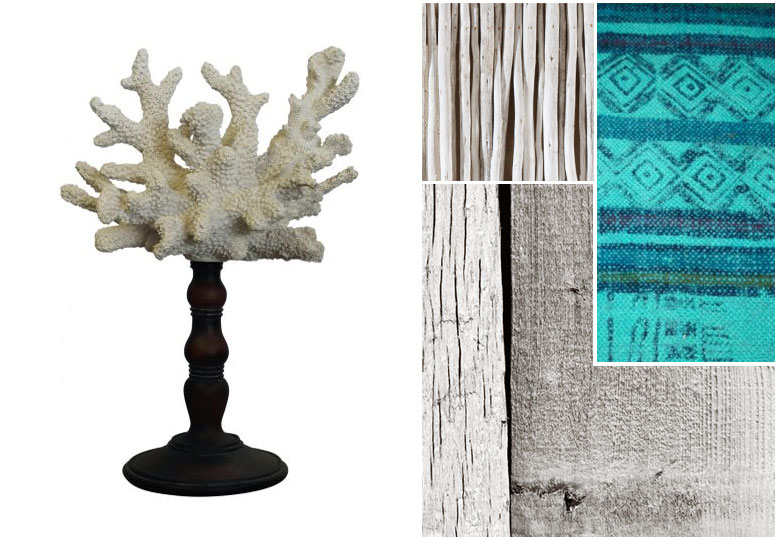 Bring in some oceanic references, but don't get carried away. A cushion with a fish motif printed on it, or ocean inspired decor object are enough to bring the theme full circle.
Set up your own fresh and tranquil oasis at home and enjoy that beach house feeling without needing to travel anywhere this holiday.