No matter your budget, here are a few ways to update your guest room to make your visitors feel right at home.
The festive season is almost upon us, when we're all most likely to have friends and family coming to spend a few nights in our homes. It's a wonderful time to catch up and enjoy each other's company.
---
Start with the basics
UNDER R5 000
It's easy to update your guest room with a few soft furnishing essentials. These little additions can really have an impact, serving to elevate a look whilst doubling up as comfort essentials. Throws and scatter cushions are a good place to start. Choose scatters that add a little colour and vibrancy for the summer season, but which fit in with your overall look.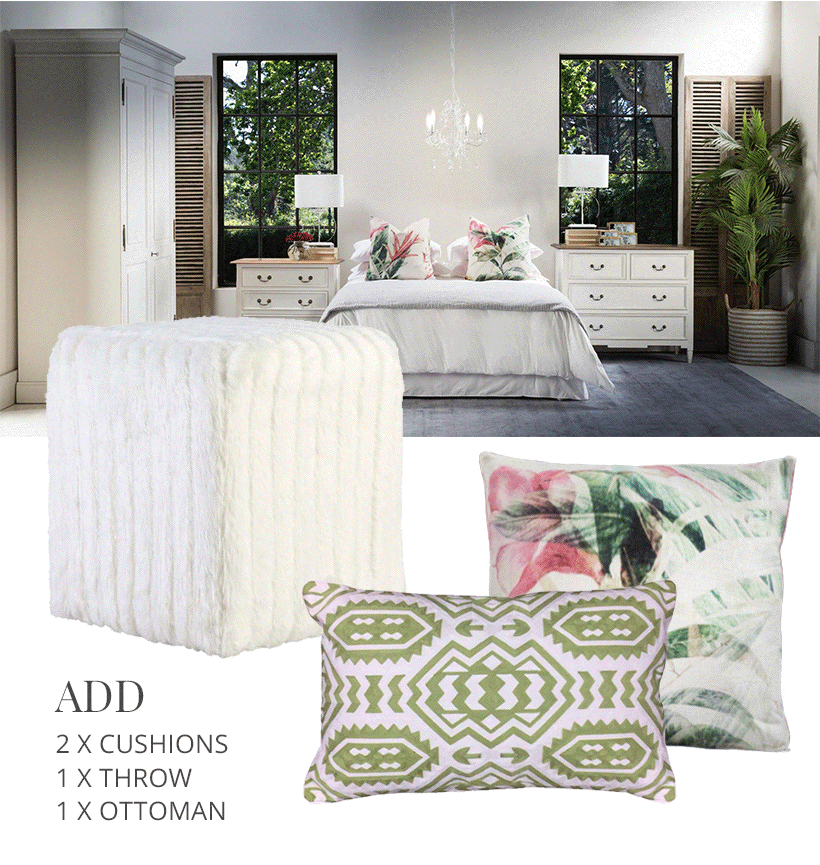 We receive new stock of cushions, throws and ottomans every week. Please visit one of our stores to see what is available.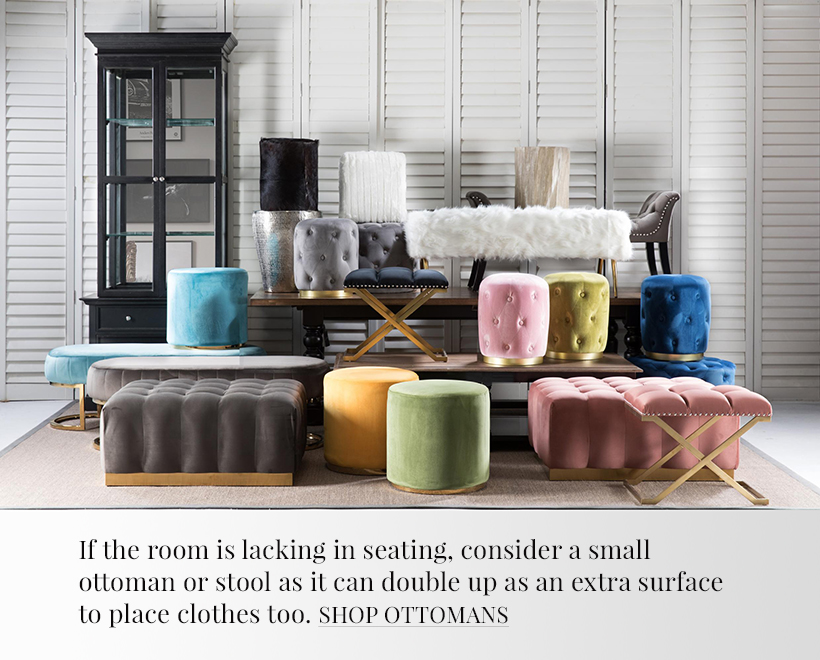 The holidays will demand at least a few afternoon naps of your guests, so be sure to have a lovely throw they can pull around them during those lazy afternoons. A throw offers the opportunity to add texture to the look of the room, so go for something that complements your style and which is a shade or two darker than the dominant bedroom colour.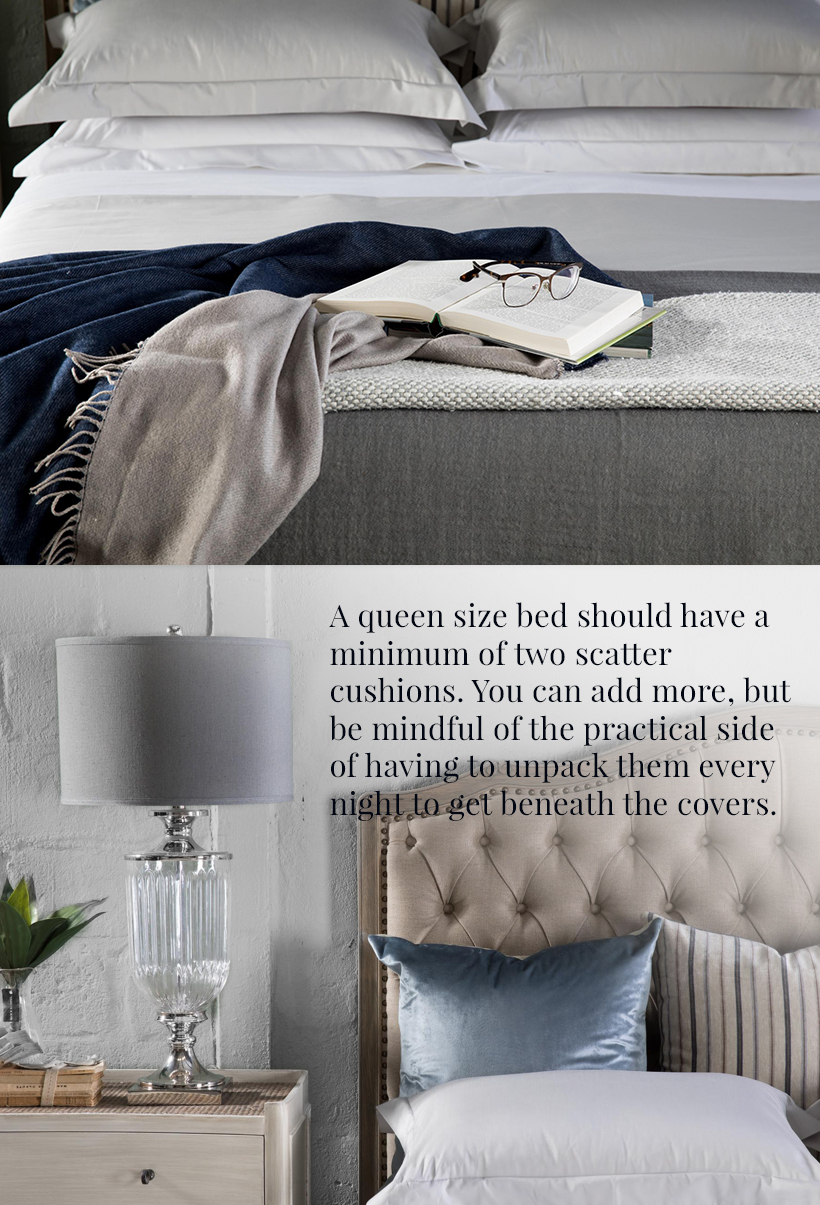 2x scatter cushions (at R895 ea) = R1790
1x throw = R895
1x ottoman = R2295
TOTAL: under R5000
---
For a little panache
UNDER R11 000
Add a statement rug beneath the bed and you'll instantly transform and define the space. Make sure that you select the right size rug. It should border the bed with at least a metre's width. A typical queen size bed would require a rug of 2300cm x 1600cm. Place the rug beneath the bed, but just before the bedside tables, so that you have an even rug border around the sides and foot of the bed.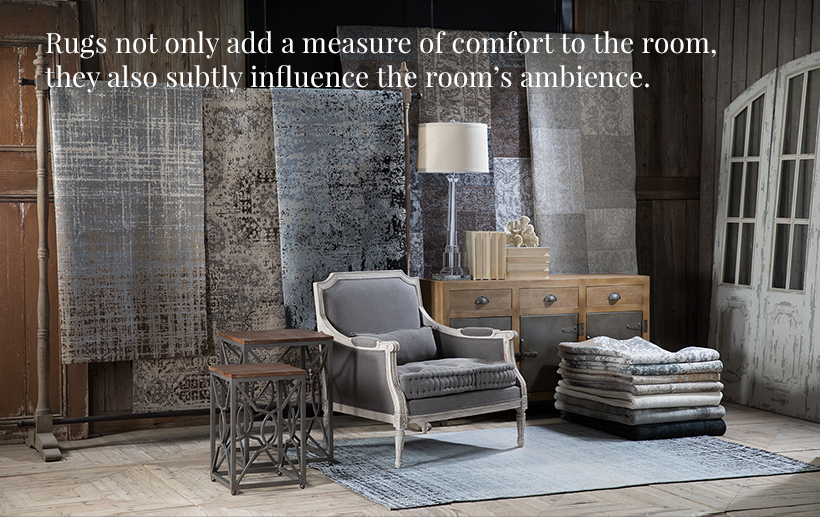 Think of your lamps as an essential accessory - it softly lights up the bedside table, but it also contributes to the overall style. Choose something that punctuates your style vision - a splash of gold, coloured glass, ceramic or wood. Ensure that essential accessories like a table lamp add coherence too by picking up accents in other pieces.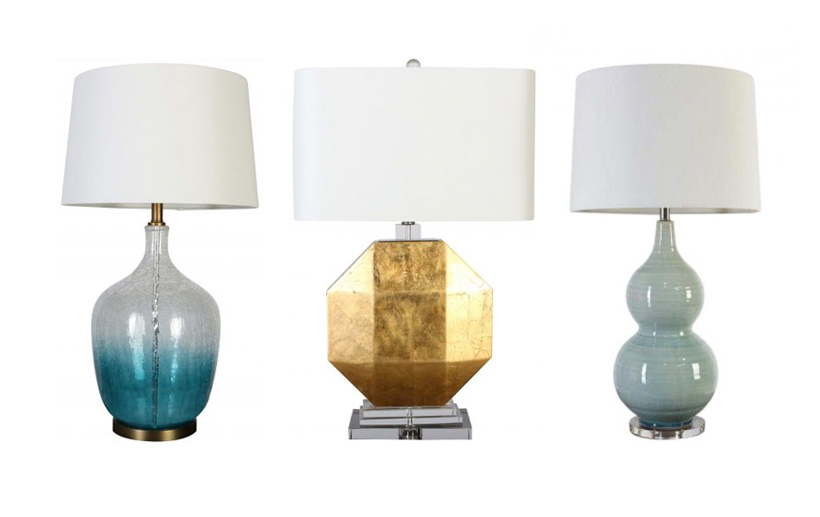 Add a little convenience to your guests' stay with the addition of a stylish set of wall hooks or coat stand where they can hang their coats, swimming towels, hats, beach bags and so on.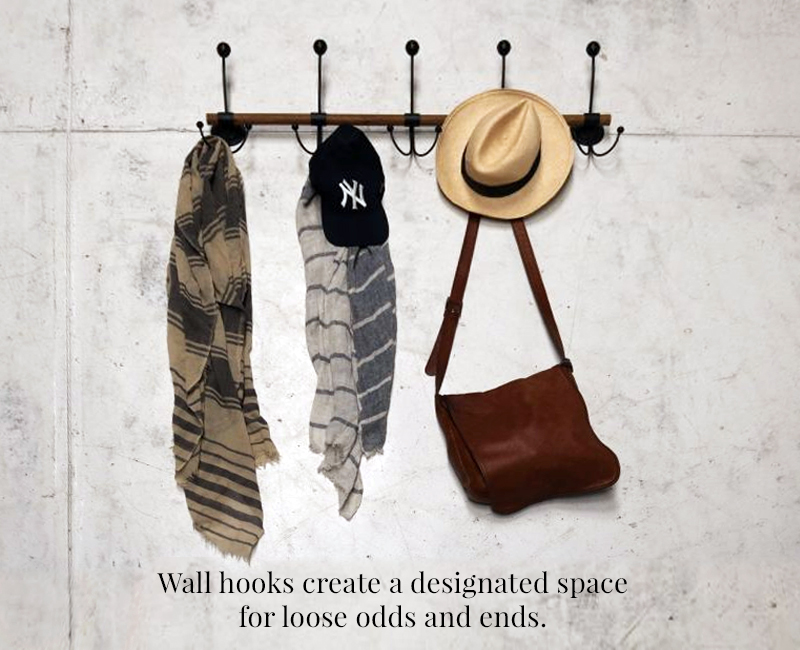 1x Rug (2300 x 1600cm) = R3995
2x New lamps (R2495 ea) = R4990
1x Coat stand = R1895
TOTAL: under R11 000
---
Do a mini makeover
UNDER R30 000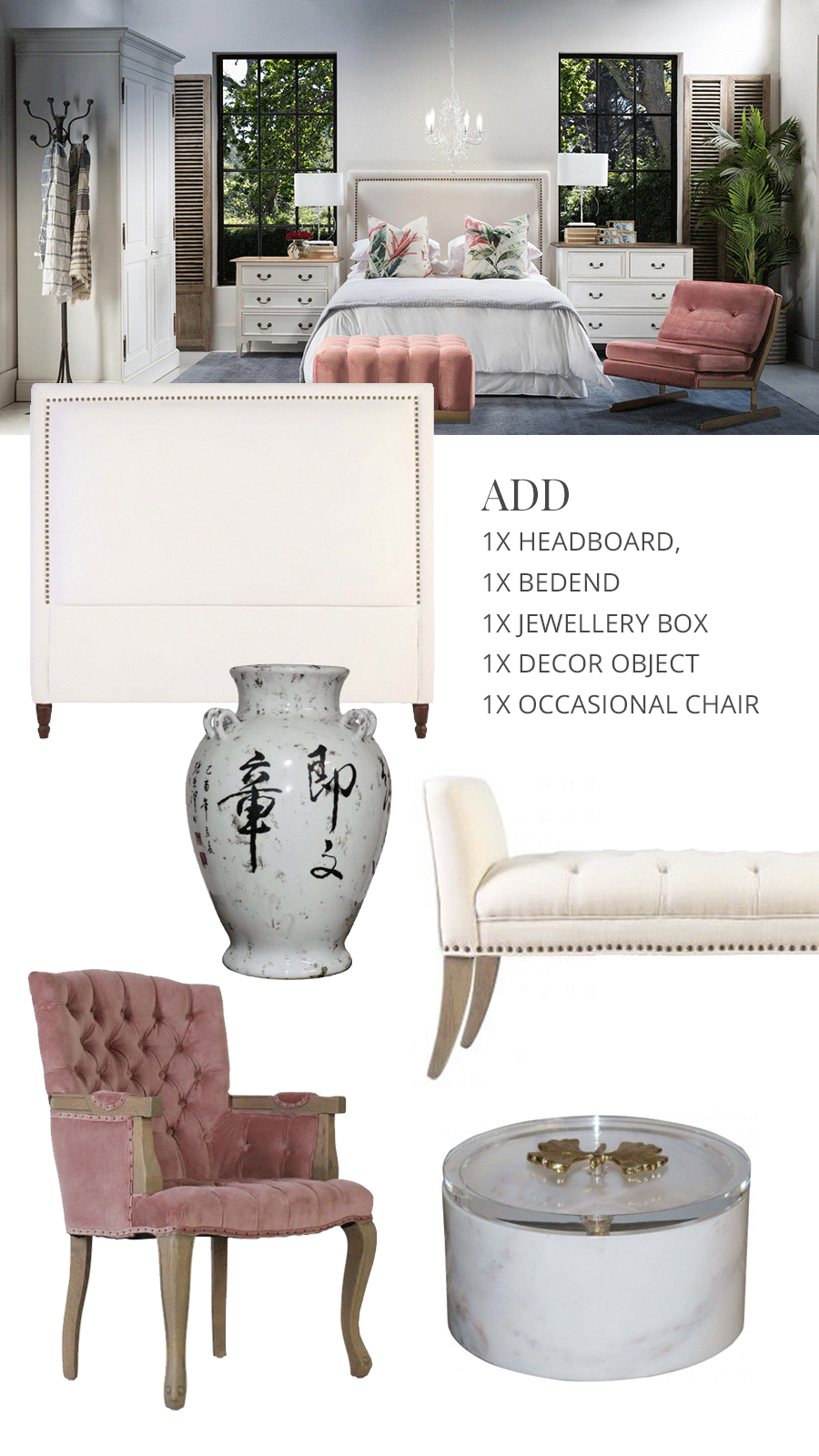 Rug and lamps aside, there are three key bedroom pieces that work together to finish off the central focus of your bedroom: the bed. To begin with, consider adding a classic headboard which is the crown of your bed. It helps fill the room, and gives the bed a high status in the bedroom. It also makes the bed itself feel a little cozier.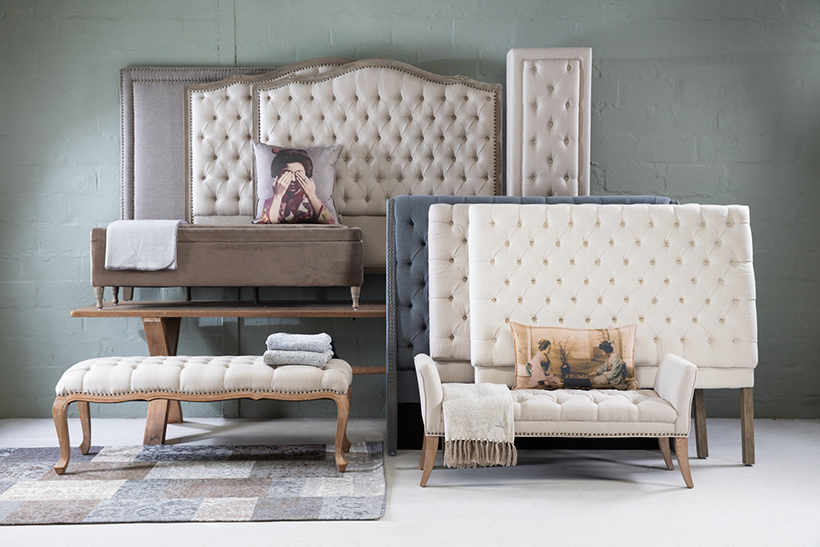 End the foot of the bed off neatly with a bedend. These essential pieces really offer so much functionality. Choose one that serves as a storage space for extra bedding and throws, or choose a simpler, yet no less elegant French style. Either way, the bedend could be thought of as the full stop of the bedroom; it finishes the look off nicely.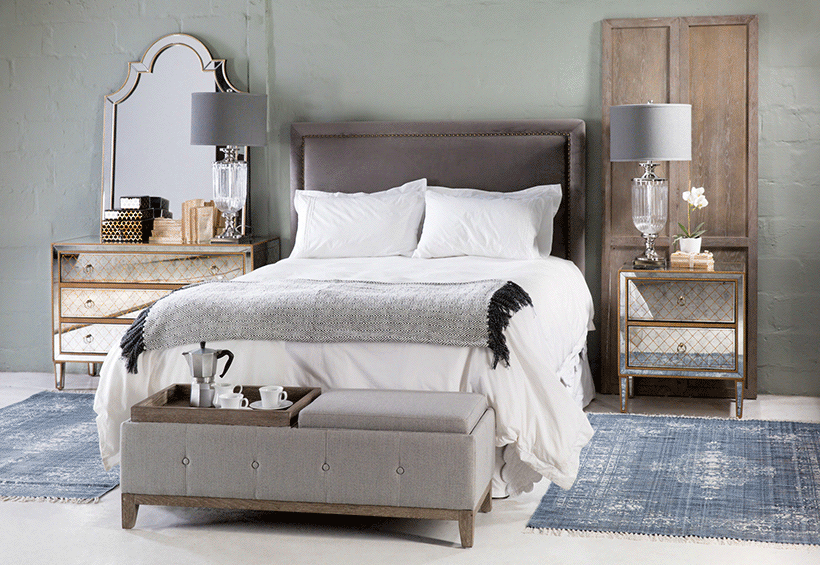 The
Cleopatra bedend
serves as a storage facility, seat and tray. Simply flip the seat over to reveal the reinforced wooden tray beneath.
An occasional chair in the bedroom is the epitome of comfort and luxury, so if you want to make an impression, this is the piece to choose.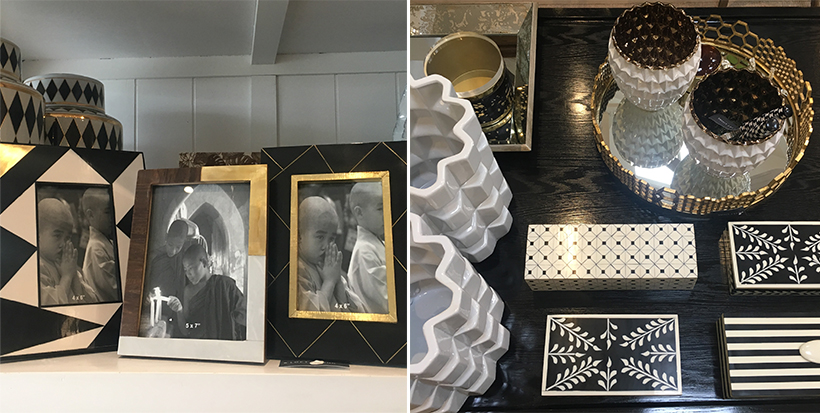 Select one or two small accessories such as an interesting box and small statue to create interest on a bedside table and offer some practical storage option for jewellery and phones. Our stores are updated weekly, so will always discover something new.
1x Headboard = R8995
1x Bedend = R5495
1x jewellery box + Buddha (R695 and R1695) = R2390
1x Occasional chair = R11995
TOTAL: under R30 000