In our 30th year, our logo comes to life in our latest campaign, marking our continuous strides forward in creating timeless interiors.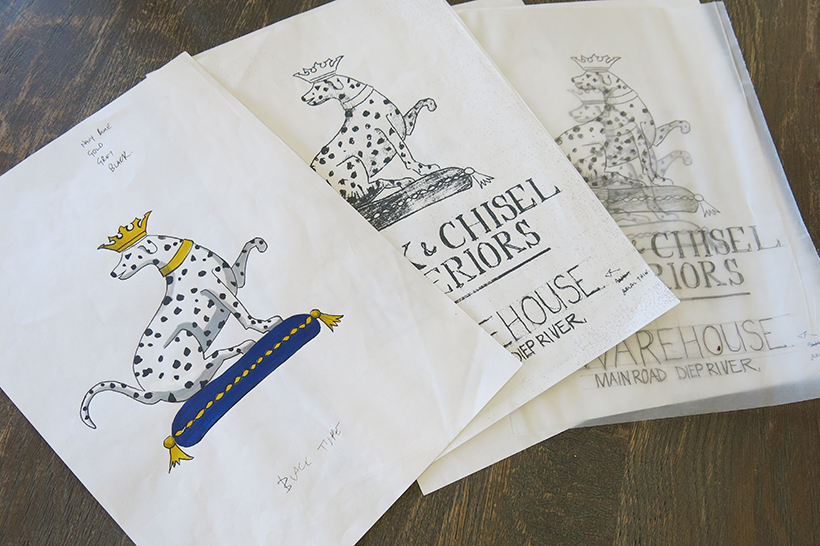 Three decades dedicated to excellence in crafting and styling interiors is certainly a wonderful accomplishment and we wanted to mark it with something symbolic. ~ Lynn McAdam, founder
Master craftsman Sibley McAdam first introduced the dalmatian into Block & Chisel's logo 10 years ago, through a painting he created. The logo design shows our dalmatian seated on a tassled cushion, wearing a crown. He is facing forward but looking back, a nod to Block & Chisel's brand philosophy: inspired by past, handcrafted for the future.
The dalmatian was highly prized for its unique beauty and easy, loyal temperament. The breed has a historic relationship with royalty, when dalmatians acted as companions to their owners and were often seen trotting alongside the horse-drawn carriages of their masters and mistresses. As gundogs, the dalmatian is fearless; steadfast in the face of uncertainty and loyal to a fault. Coupled with its beauty, the dalmation symbolises the values which have guided Block & Chisel through the past three decades.
Image credit Wikipedia
As a brand we aspire to enable our clients to surround themselves with beautiful objects. We believe that a home can be luxurious, whilst being comfortable to live in and most importantly should be a place where memories are made with the ones you love. 
And so, to mark our 30 years, we're bringing our mascot to life in our latest campaign. We look forward to sharing another 30 years of excellence with our clients.