Add something exceptional to your home with the Limited Edition piece that resonates with you.
Antiques and specially designed, one-off pieces are the foundation of our brand, it is through identifying the potential of such items that Block & Chisel was formed.
"While Block & Chisel continues to expand and develop its own identity, I can still ensure it has its roots in bold and interesting pieces that are rare and unique through the Limited Edition range." Lynn McAdam
Thirty years later we seek to continue this trend by carefully sourcing beautiful items for our newly launched Limited Edition collection. It may be an item reclaimed and given a new lease on life with the addition of a new finish or different upholstery, or it may simply be a piece that remains in its original state, chosen from the treasure trove we have built up over the past 30 years of being in the business of quality furniture.
Our knowledge of traditional quality and craftsmanship makes this selection process one of meticulous attention. Each item for our Limited Edition collection is personally curated by our CEO and head buyer, Lynn McAdam, making them items of true distinction. "We tell our clients they need to be quick! As soon as a limited edition product goes up for sale on our website, it might be gone. But that's what makes it fun," says Lynn.
The additional line accompanies the signature furniture range by her husband, Sibley, which focuses on classic and contemporary English and French country furniture.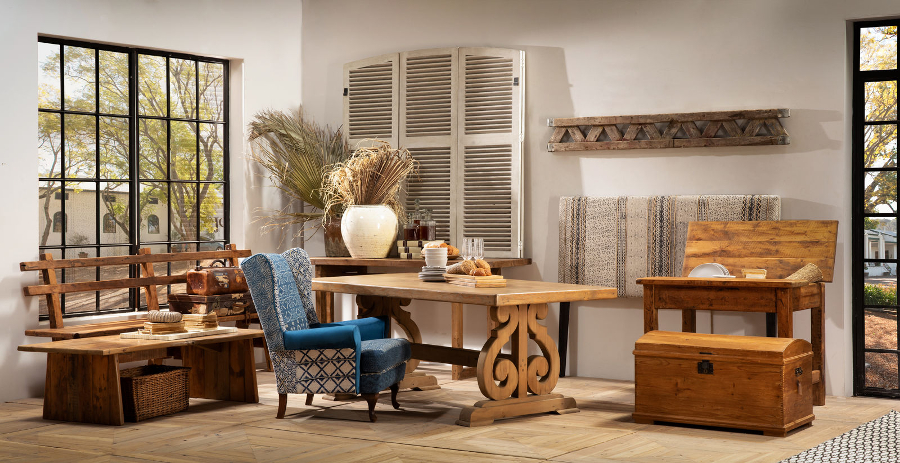 Be sure to look for our Limited Edition stamp in store and keep a close eye on our online store to see when new Limited Edition items become available.