Reimagine your bathroom decor to achieve true design style that not only looks good, but which imbues a sense of well-being in those who use it.
Your bathrooms need your style attention just as much as any other room in your home. Give them the decor love they deserve with a few well-chosen pieces to take them from the drab and boring to inspiring and refreshing.
Easy storage
If space is an issue in a small bathroom, then storage becomes all the more important. Consider your requirements in that bathroom carefully, choosing key items that might offer dual purpose, such as a vanity with good storage space. Alternatively, make your storage space the feature with a neatly stacked open shelf of towels. Consider baskets as vessels in which to store products neatly.
Image credit left Natalie Bulwer and right Sue Bond.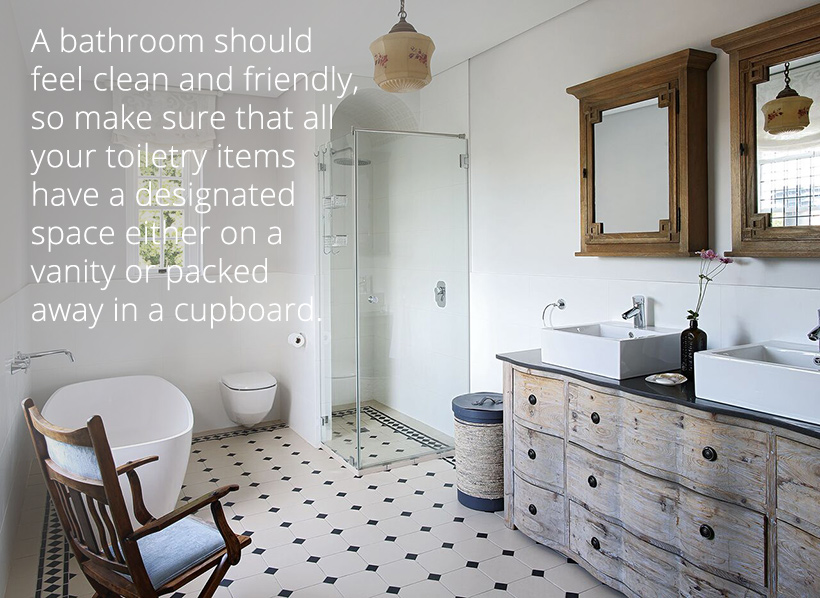 Image credit Natalie Bulwer
Decorate smartly
Give your bathroom a personal touch with one or two well-chosen decorative elements. A statement mirror might do the trick, as would the addition of an ornate towel rack. Arrange a vignette of often-used products in one area of the vanity or near to the mirror to create interest whilst having them close at hand.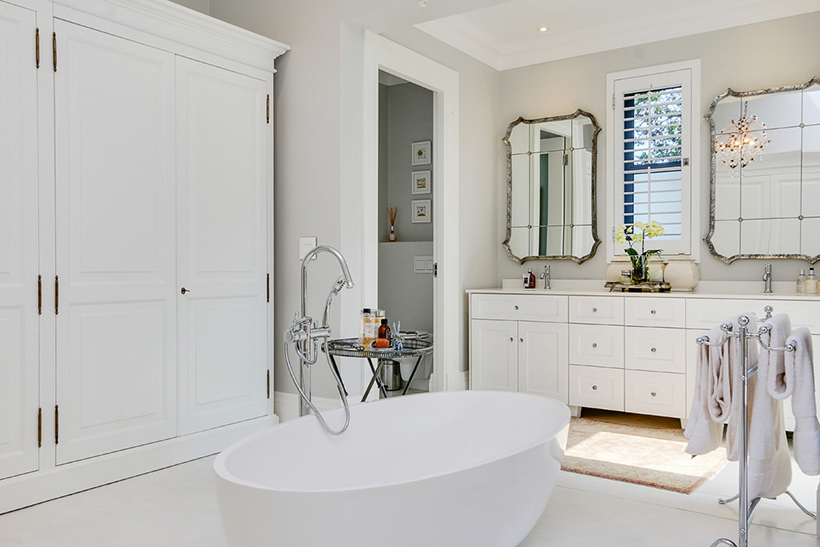 Image credit Tone Alexander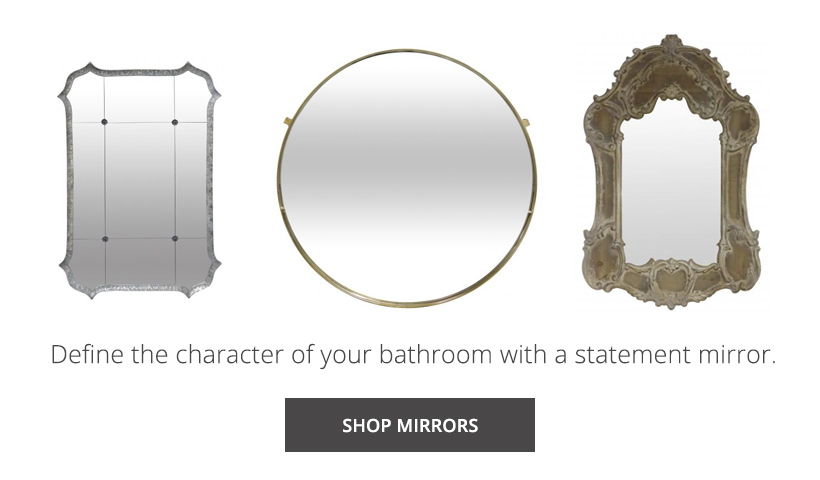 Switch on the light
Aside from being an important practical element, adding good light is an opportunity to add a new decorative element. Chandeliers can elevate the look and feel of a bathroom, sending a message of opulence and luxury, while a well-placed mirror helps reflect light too.
The finishing touch
Bring different textural elements into the mix that match your existing fixtures. For example, add chrome elements for a more modern look (be sure to wipe down metal finishes regularly to avoid blemishes), or wooden elements for an English country feel.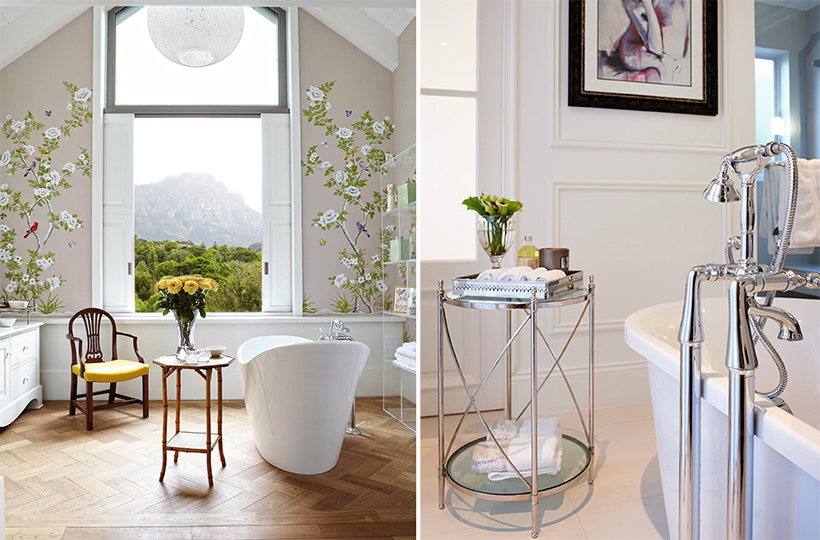 Image credit left Andrea Graff and right Romi Kaplan