Curating the interiors for your small home is simple when you give some thought to the way you like to live.
Main Image source above
Whether you live in a micro-apartment or a two-bedroom semi-detached, the challenge of living beautifully in a limited amount of space is one you'll know well.
The small interiors trend has become a big focus in many of the world's leading cities where ambitious young professionals know that a sprawling apartment is not in their budget. Their determination to live and work in London or New York, Paris or Hong Kong, has only encouraged the growth of this trend, transforming it into a movement of ever tinier living quarters.
It's a movement that demonstrates that with some thought and smart use of your furniture pieces, you will not only make great use of space, but also thrive in the artistry of it.
Go multi-purpose
If limited space makes it tricky for you to place a coffee table, opt for smart side tables instead. Nesting tables are great as you can stack them neatly together when not in use like the Pandanus, or as with the Celine Cube, easily bring them out as extra seating.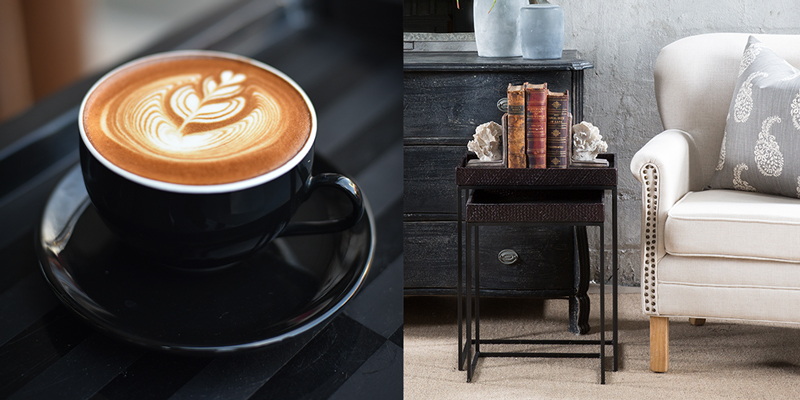 Image source left
If you do find you're able to fit a coffee table in your lounge area, be sure that it's the kind that offers a dual purpose such as a storage unit for blankets and towel. Consider a coffee table that has extra storage beneath. Think out of the box and repurpose a bed-end to serve as your coffee table-cum-bench.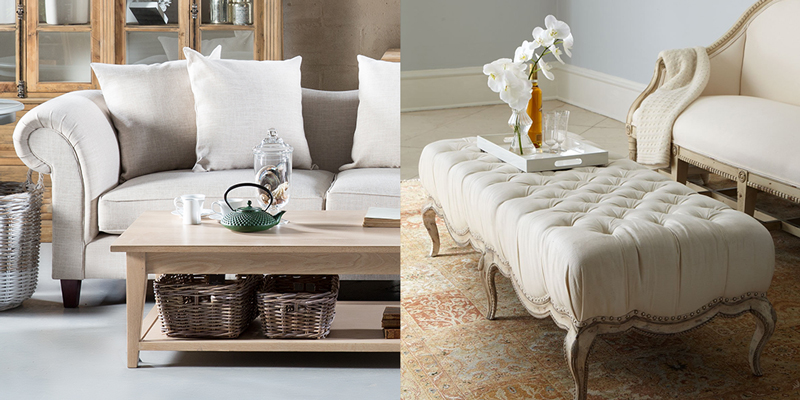 Image source right
Go all the way up
Storage in a small home is a major bugbear for many but it needn't be. Make sure your kitchen cupboards, lounge shelving or bedroom wardrobe reach as high up as possible to make use of the vertical spaces in your home. Store the items you don't use everyday at the top and voila: a neater, more spacious home.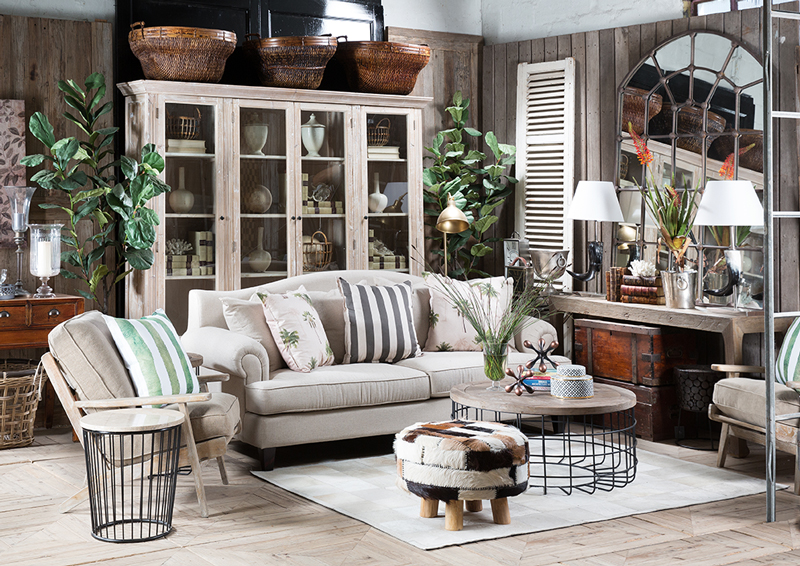 Keep visible surfaces uncluttered
Minimal decor on tables and counters helps to give the illusion of spaciousness.
Curate one vignette of precious items you want to keep on display so that there is a single focal point rather than several. Make use of the large Kubu Rattan Basket or tray as your base and decorate as you please.
Go light and bright
Where possible, opt for lighter finishes and upholstery, but don't get too fanatical about keeping everything light. Having some darker pieces can aid in bringing a room's look together. For example, open shelving in a dark finish paired with a sofa of lighter linen upholstery. Add mirrors where appropriate to give the illusion of more space.
Additionally, be generous with artificial lighting, especially where there are light "dead spots" in a room. Add standing lamps in corners for dramatic effect, or simply go for desk and table lamps to ensure that you achieve an inviting ambience.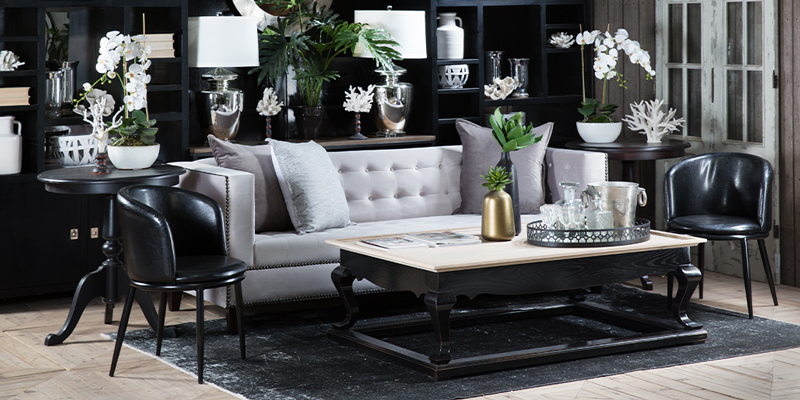 A small home needn't be a cramped and cluttered cave. Giving some thought to how you use each space in your tiny home will go a long way to ensuring it becomes as beautiful as any mansion.