We meet up with Visual Merchandiser Theresa Wagner at our Illovo store where she shares some of her favourite pieces with us.
The Illovo store offers a wide variety of style and choice, with Theresa and the rest of the merchandising team cleverly arranging furniture in various nooks and crannies to offer real-life inspiration on how to decorate your home. With multiple levels to explore, you can easily spend an entire morning discovering one-of-a-kind, statement pieces for your home. 
"New stock arrives every week and we mostly order limited quantities to ensure exclusivity for our customers." - Theresa Wagner, Visual Merchandiser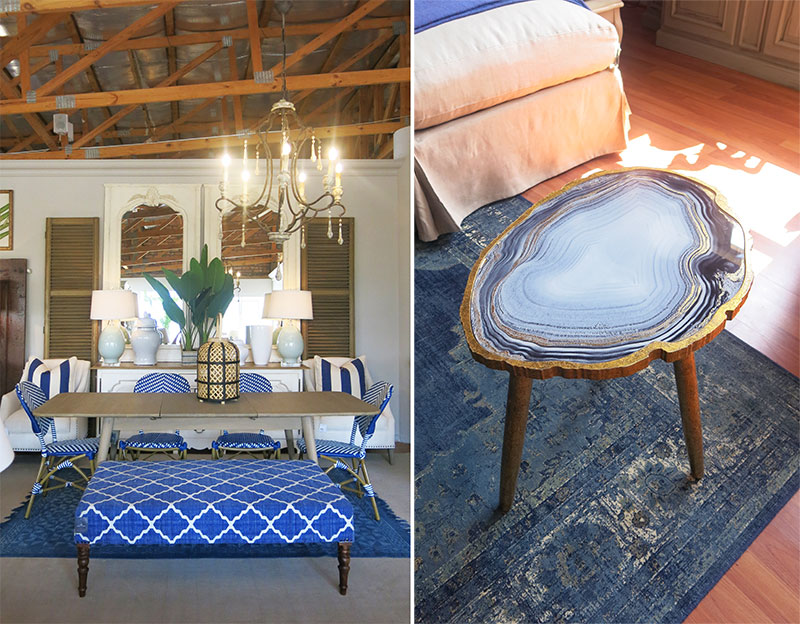 Theresa's recommended pieces:
Greta Coffee Table
This coffee table is on trend with its antiqued gold frame and glass top. The bottom shelf is wood covered in a textured wicker cane veneer. 
Dimensions: 1320 (L) x 800 (W) x 400 (H) - R9,995
Alberta Extendable Dining Table
This versatile table is one of the best designs we have come across. To extend or retract, the top just folds either way and all you do is slide the legs in and out. No extra pieces are left lying around. It's ideal for a work or studio space or as a verandah table.
Dimensions: Extendable | length: 1700 / 3390 mm - R22,995

Black and white decor objects
Add texture to your home with a wide selection of smaller decor items and furniture in black and white.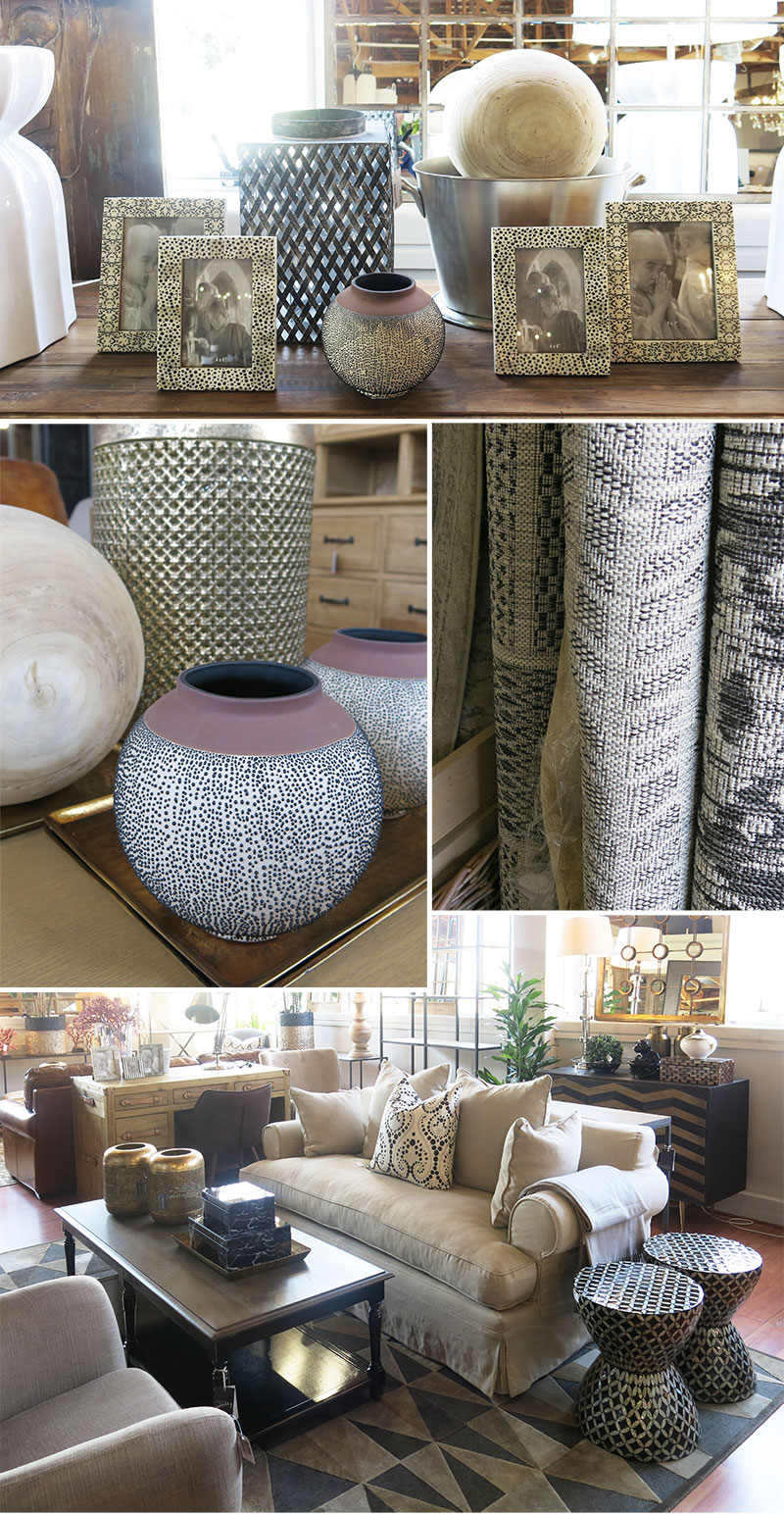 Outdoor rugs
Exclusive to our Illovo store. We love these rugs because:
• unlike most outdoor rugs, these have a bit of grip so you won't slip
• they are great for kid's rooms as you can take them out and hose them off
• the tribal prints tap into the current African trend
• they are great for patios to bring pieces together and frame a space
• perfect for the climate in Gauteng
• and most importantly, they are a great price!
Available sizes:
6x2.3m - R1,995
2x2.9m - R3,495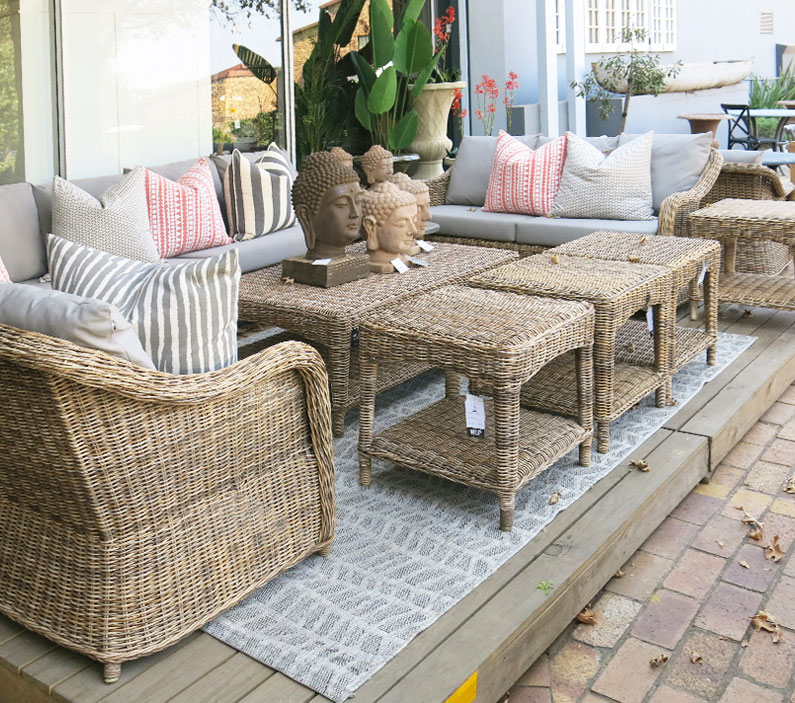 Adam Coffee Table
Form follows function with this clever table as it's made up of two separate benches that can be separate or joined by a chain to become a single unit.
Dimensions: 1800 (L) x 980 (W) x 470 (H) - R10,995
Anything yellow
Yellow is a trending colour this season and a perfect way to brighten up your home this spring. You will find a wide selection of furniture and accessories in yellow at our Illovo store.
Theresa and the rest of the sales team at Illovo have a wealth of knowledge and expertise that will help you choose the perfect Block & Chisel piece for your home.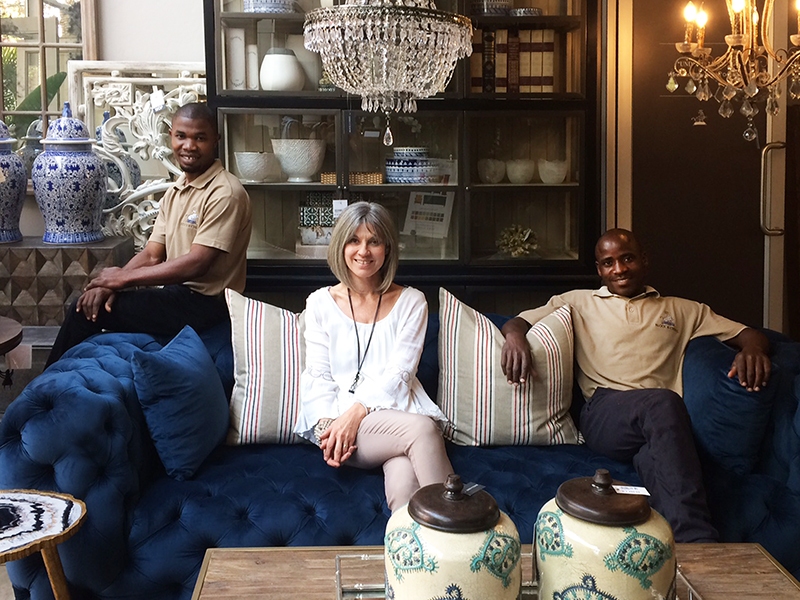 The merchandising team, Theresa Wagner, Lloyd Phiri and Charles Chanakanaka.
We look forward to welcoming you at our Illovo store!