Turn your outdoor entertainment area into a welcoming and comfortable space with these styling tips.
The clear sky and accompanying warm breeze are impossible to resist as spring takes hold of the Southern Hemisphere. Your outdoor area should be exactly as you want it so that you can savour every moment in the fresh air.
Decide on your outdoor set-up
Give some thought as to how you usually use your outdoor area. Is it for braaiing only? Do you like to lounge around? Or do you enjoy sitting down for an al fresco meal? 
If space is limited, simply make a decision on whether you're more likely to sit at a table or lounge on a sofa when you're outdoors to make sure that you're using the space well.
Select versatile seating
Include other options such as a bench or a few stools which could double up as side tables when needed. These secondary seating choices offer you the opportunity to play with textures and colours. Opt for something that complements your general look and feel, but which adds its own panache to the general setting.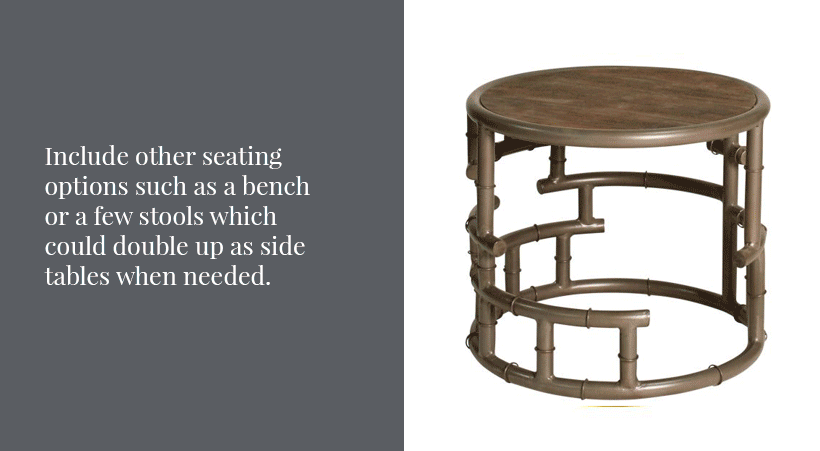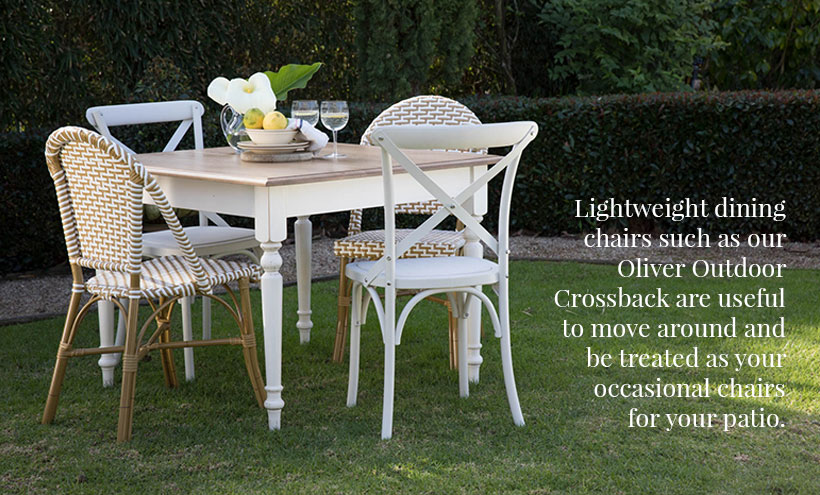 At the table
There's nothing more wonderful than a sturdy table set on the patio to be used for dining, or simply as a place to sit at and while away the time engrossed in your favourite book. It's an important purchase because besides making the right size decision, this table offers a strong style presence too.
Lay the foundation
Laying down an outdoor rug will help to create the perception of a defined space: a room with no walls.
Light up the atmosphere
Add mood lighting with a few scented candles set in glass containers or opt for a real candelabra above your entertainment area as a way to really create that charming ambience.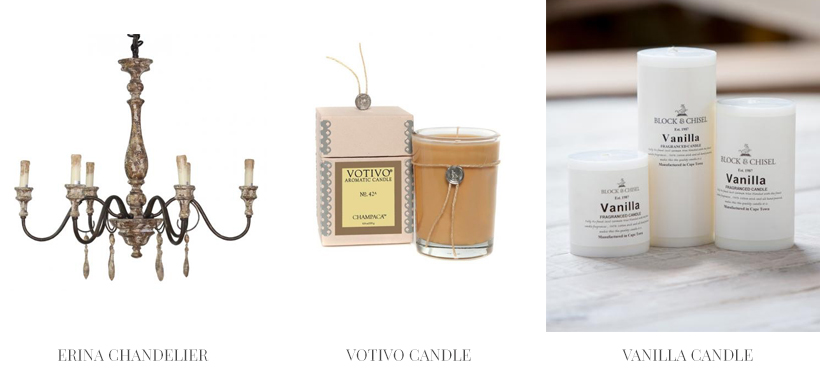 Bring in the foliage
A few well-chosen plants, such as scented geraniums or lavender, in pots or planters of your choice will add an uncomplicated decor touch to the overall look of your patio, turning it into the truly inviting space it is meant to be.