When it comes to styling your bed, each detail should elevate the overall look and feel. The end result shouldn't only look great, but also offer you the comfort level you require for quality rest.
We got together with luxury bedding experts Falucca Fine Linen to create a truly stylish classic bedroom setting, from headboard to fitted sheet, scatter cushion to duvet inner and so much more. 
Invest in the best quality natural bedding you can afford and give your bed your signature style. - Cherié Watson, Falucca Linen
Here are a few tips to style your bedding and bed furniture for a classic look:
Create a beautiful island
As we've pointed out before, your bed is the centerpiece of the bedroom. So it's important to give this focal point good attention to make it feel like the place you truly feel at home in. A classically-styled bed will include wooden side tables, good reading lamps, an upholstered headboard and bedend, and a rug to make the space feel complete and offer you the storage space and comfort necessary.
Head to toe
Headboards and bedends are an important part of the mix, offering the punctuation necessary to create the island. Moreover, your headboard not only offers a style reference, it is also an essential barrier between you and a cold wall, while your bedend offers a place to store your scatters, or sit when you're tying your shoelaces. Yes, it's all about style, but style too must offer functionality to be truly worthy.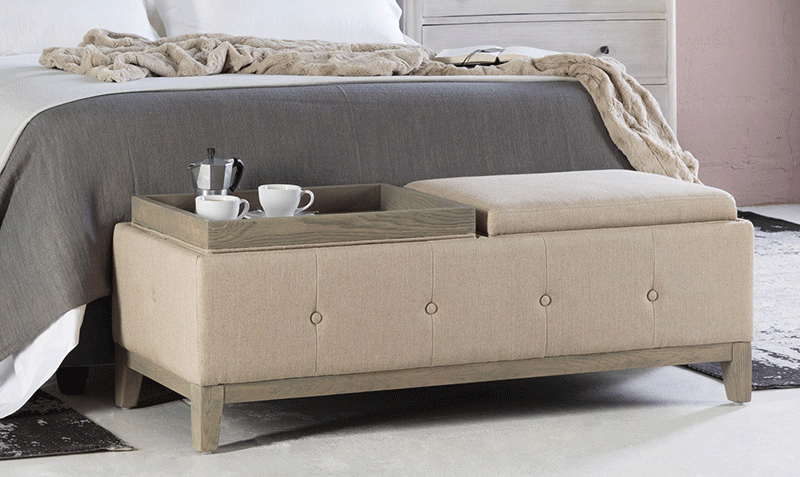 The crowning glory
When it comes to classic styling, give your bed as much attention as your bedroom furniture - from the type of inners you require for duvets and pillows (duck down, goose down or another fibre?); the fabric of your bed linen (natural fibres such as Egyptian cotton are best); as well as what level of detail you want in the styling of it all. 
One bedroom, two looks
Invest in classically styled furniture pieces and play around with the look and feel by simply changing up your soft furnishings such as scatter cushions, throws and bed linen.