A beautifully scented home will help you feel relaxed and at ease to better enjoy your surroundings.
"Your sense of smell is such an important aspect of how you perceive your environment." - Shannon Baker, founder and MD of Fuego Lifestyle
There's plenty of evidence to suggest that what we smell affects how we feel. Scent in your home is as important as your wall colour and choice of furniture when creating the perfect interiors.
Shannon Baker has spent the past 18 years travelling the globe hand picking luxury home, body and fragrance products. Each product is distinctive in its own right and satisfies the senses through fragrance, texture, quality and good looks. "Scent really does offer the final touch to a beautiful home."
Block & Chisel proudly stocks a variety of these excellent products for the home. Pop into a Block & Chisel store near you to select the ideal fragrances for your home.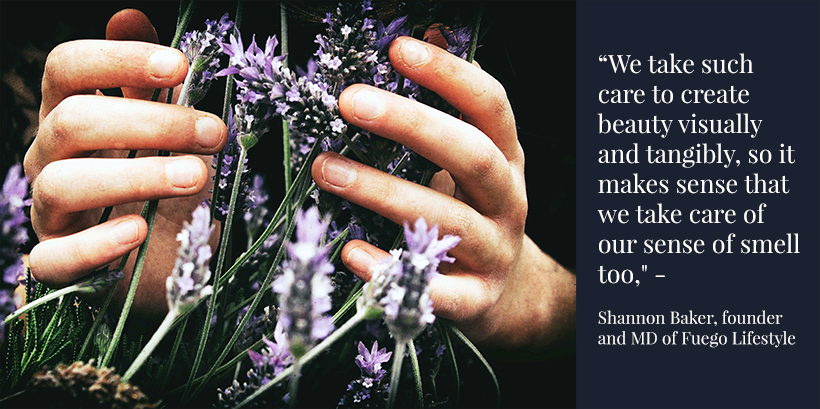 What's the best way to create beautiful scents in your home?
Diffusers are good for slow and constant fragrance release. Set them down in a room and let them do all the work. It's important that you avoid putting them near sunlight as you'll lose much of your scent to evaporation. Do put them in area of the room that receives gentle breeze to help diffuse the scent into the room.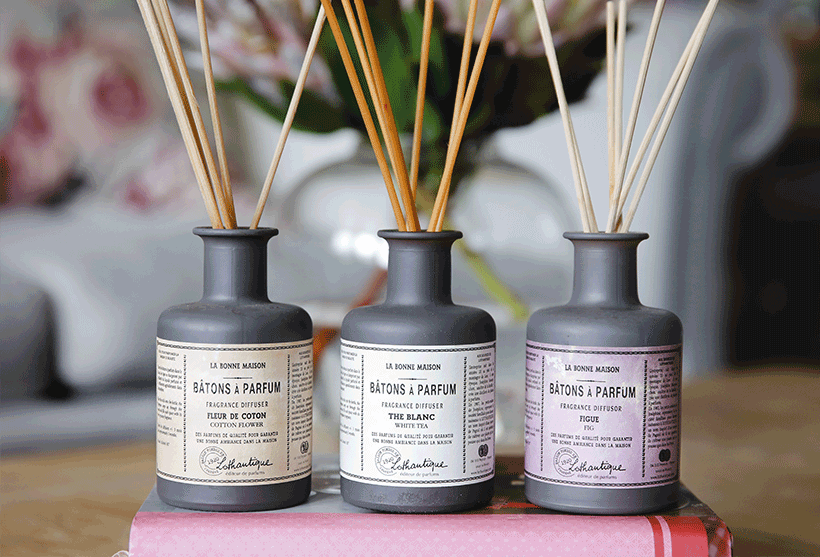 Keep a spray bottle of natural scent to "boost" the scent in a room every so often.
Scented candles are a must-have for occasions where you want to create ambience. Light one or two candles to create mood both visually and through your sense of smell.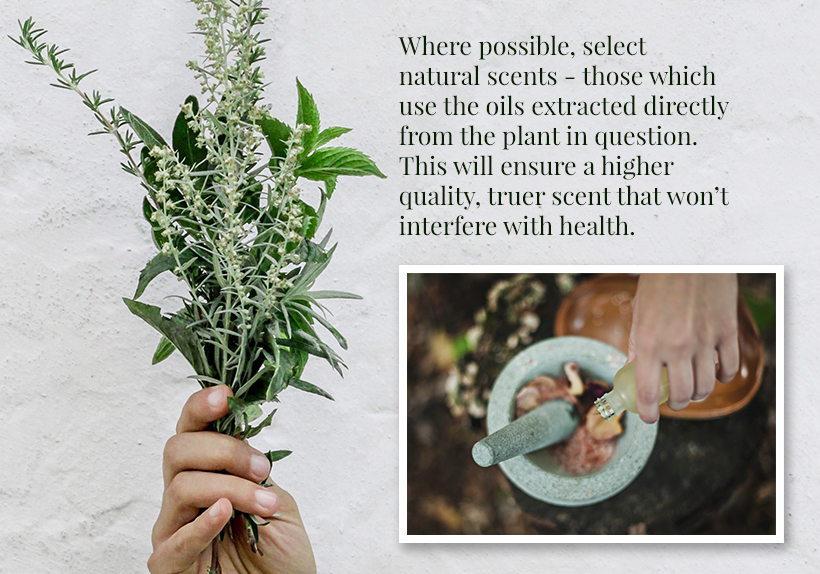 Create a fragrant journey through your home
As to the type of fragrance you use, Shannon advises you create a scent journey through your home, choosing a variety of scents appropriate to the function and style of the specific rooms they inhabit.
"When selecting a fragrance, try and make it relevant to your space," she advises.
Here are a few ideas for how to set up a beautiful fragrance journey in your home:
Citrus in the kitchen
Create a fresh, clean scent that invigorates and also helps to eliminate any remnant cooking smells. Consider scents like lemon, lime, orange, and bergamot.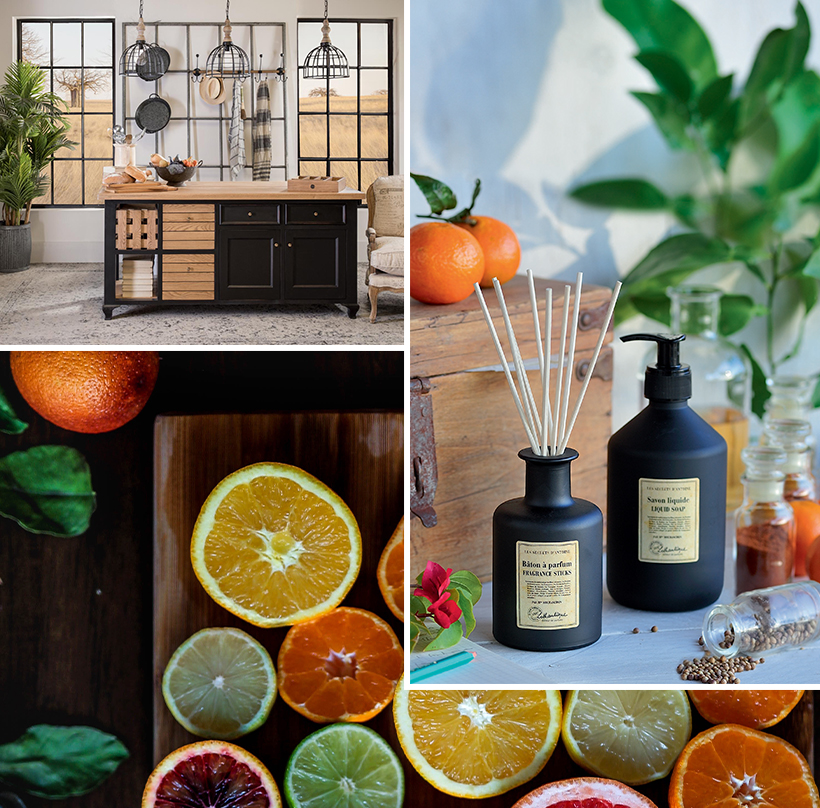 Relaxation in the bedroom
Scents that help promote sleep and relaxation are best in the bedroom. Lavender, chamomile or sandalwood all offer these qualities.
"Try ylang ylang, rose or jasmine for something a little more romantic," offers Shannon.
Focus in your home office
The office is where you'll need to focus. Peppermint or citrus will ignite your brain and help boost your concentration, while we've also heard that rosemary helps jumpstart a lethargic brain.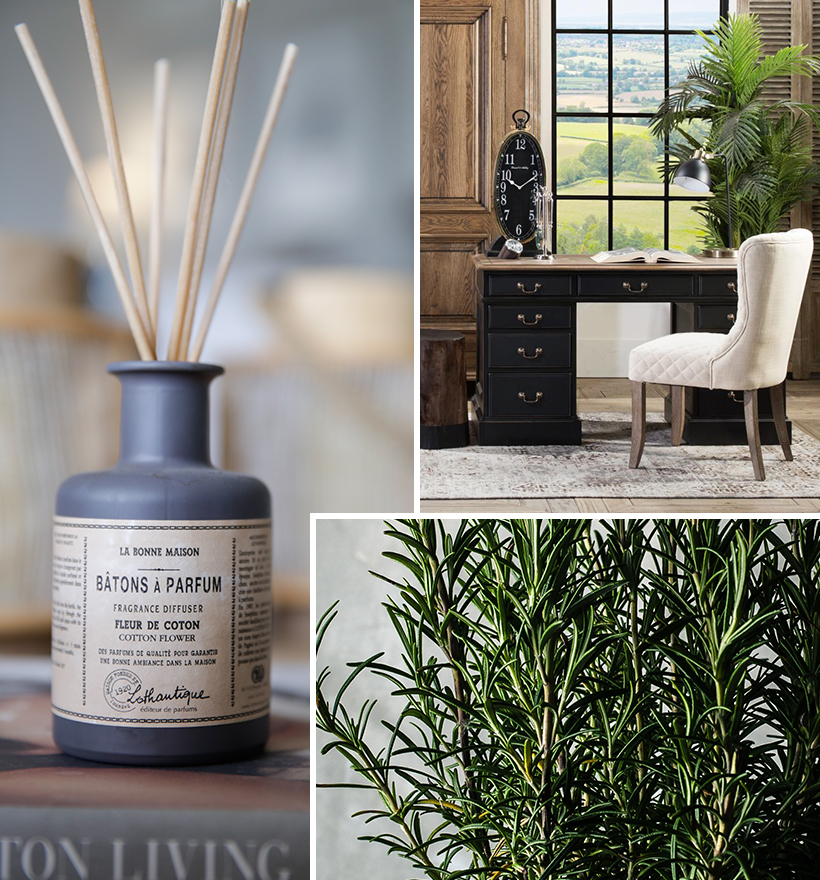 Welcome friends into your living room
Your lounge should offer a scent that's universally agreeable. The best scents for the job are sandalwood or cedar, vanilla or lavender.
"Woody scents offer a welcoming feel, while the vanilla and lavendar are soothing and soft," says Shannon.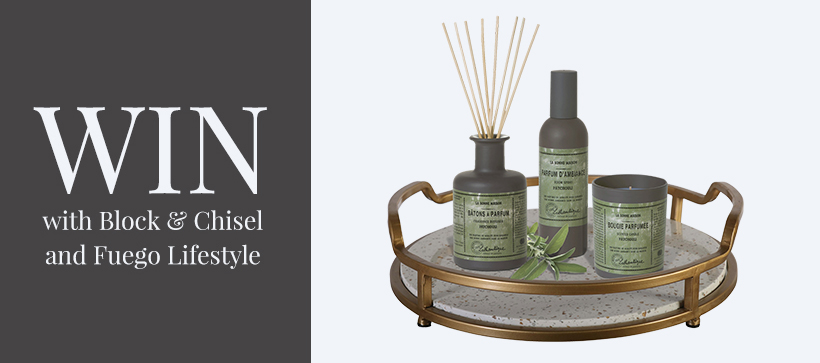 Block & Chisel and Fuego Lifestyle are giving away a beautiful tray and a set of La Bonne Maison fragrances!
Follow these steps to stand a chance to win:
1. Follow Fuego Lifestyle and Block & Chisel on Instagram or Facebook
Fuego Lifestyle Facebook | Fuego Lifestyle Instagram
Block & Chisel Facebook | Block & Chisel Instagram
2. Keep an eye on our Instagram or Facebook pages for the competition post.
3. Answer the question you'll find in that post in the comments.
Terms and Conditions apply
Prize specifics may differ slightly from image shown.
Prize not exchangeable for cash.