Every woman knows theirs is a job never done. We speak to mom of three and Block & Chisel director Susan McCoubrey to learn how she finds time for both family and her work as head stylist at our stores.
Q: What does having a beautiful home mean to you?
My idea of a beautiful home is a place that's calm, organised, comfy but mostly filled with memories, special finds, favourite pieces that work well and of course must be filled with my husband, kids and dogs!
Q: How does achieving a look make you feel?
I love creating spaces that fit certain moods; calm, quiet spaces just for chilling and alone time, and then also bright, happy, clever spaces for kids and family to enjoy. It's such a great feeling seeing how getting the right mix of comfort and practicality with gorgeousness can make people so happy.
Q: As a mother and career woman, what does "balance" means to you?
Balance is key, but it's such a moving target for me! Multiple stores and 3 kids makes balance very difficult to maintain. I seem to have good and bad phases of balance. The best tool I have to get balance into my busy schedule is that I always fetch my kids. It sets time boundaries - work begins early and I need to stick to a schedule. It's incredible how much you can achieve in a half day when you have to. That physical cut off time when I have to leave the store makes for that defined balance that helps. I then do spend my time on email in the gaps between lifts which helps decrease any work I have to catch up on in the evenings.
Q: What is your favourite piece in store right now?
I'm in love with the new Curtis cabinet made from metal and glass. It's so neat and modern but classic and the perfect piece to showcase favourite treasures, books or even beautiful glasses and crockery. It's an everywhere piece; so versatile!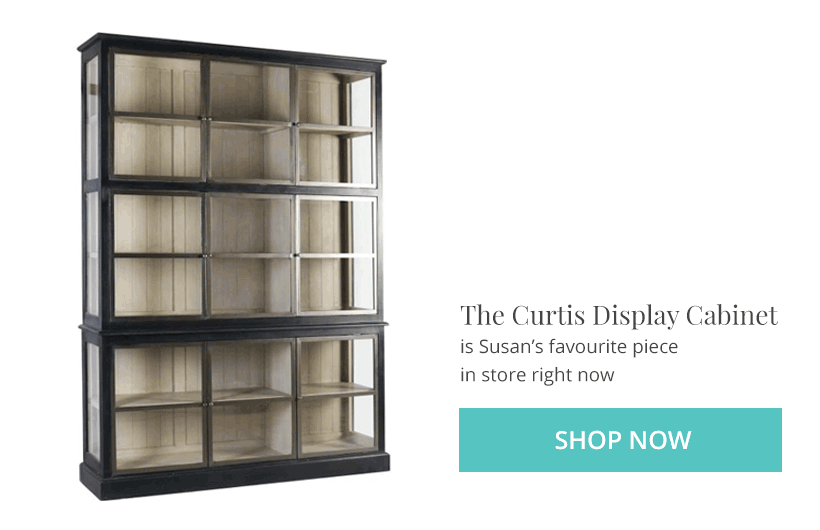 Q: Where do you find inspiration?
I get my inspiration from all over... Instagram, Pinterest and I still love trawling through local and international mags like Elle Decoration and Conde Naste.
Q: How will you spend time with your family?
I'll hopefully sleep late, enjoy a great cup of coffee and a rusk in bed followed by a family lunch at my folks' house or a visit to my favourite place, Babylonstoren!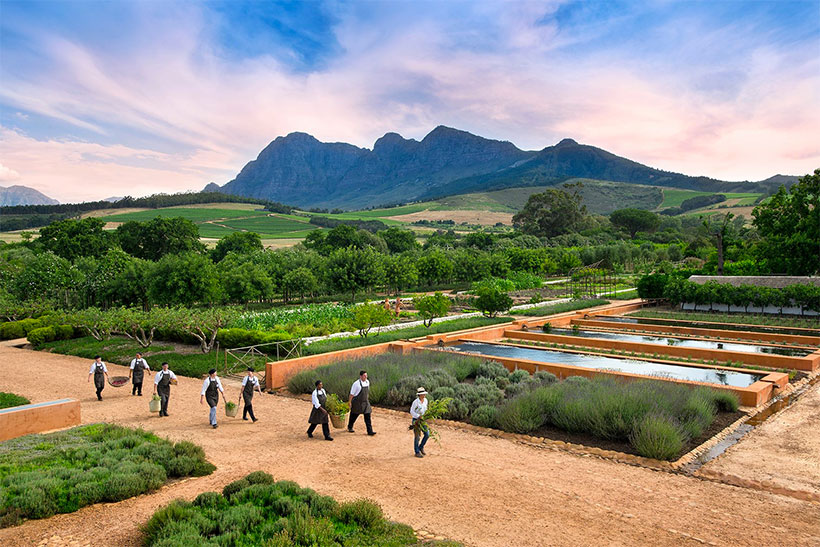 Picture credit Babylonstoren