We seek to honour the legacy of Nelson Mandela on what would have been his centenary birthday by telling the stories of the men and women in our own inspiring workshop.
Woodworker Timothy Cupido embodies Madiba's spirit. He has been creating furniture in our workshop since 2013.
"Woodwork is a passion for me," says Timothy. "I started at 13 helping my uncle who was quite strict. In those days, we had no power tools. Everything was done by hand. To this day, I love working with my hands. Even when I am at home there must be a piece of wood for me to keep myself busy!"
I love the beginning [of the process] - the possibilities are endless. It's like a new birth - from this rough thing to something beautiful.
- Timothy Cupido
Timothy translates his passion through the care he takes with each piece of wood that passes through his hands. "My favourite part of the process is when I take out the timber from the yard and start from scratch to create something. I love the beginning - the possibilities are endless. It's like a new birth - from this rough thing to something beautiful."
"I always try to give my utmost best. Even when someone tells me 'No it's okay, don't worry about that little mark,' I like to make it 100% perfect. I want my handwork to be appreciated."
It's this extra ingredient called passion that translates to how the finished piece looks and feels.
The Normandy Bedside Table is just such a piece. It has gone from rough hewn oak to handcrafted glory through the hardwork and care of people like Timothy. Cabriole legs are pieced together with a scissor detail which makes for a striking feature.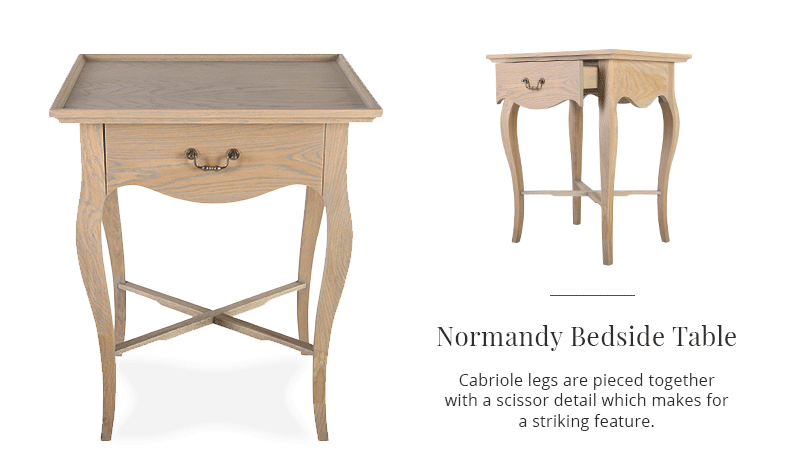 "Just like Madiba, Tim has pulled through many adversities and come through smiling. He is a humble, sincere person who has never allowed his circumstances to get in his way. He is always there for others and just radiates positivity," remarks Chris Stevenson, Block & Chisel's Head of Manufacturing.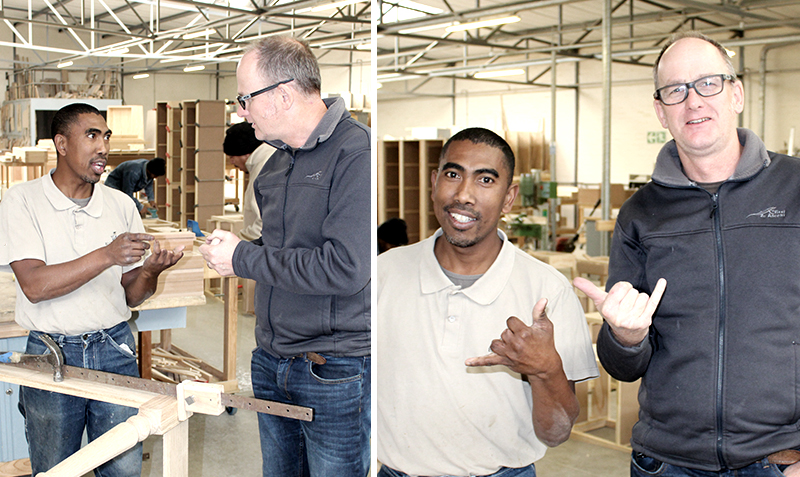 Photo credit: René Lawrence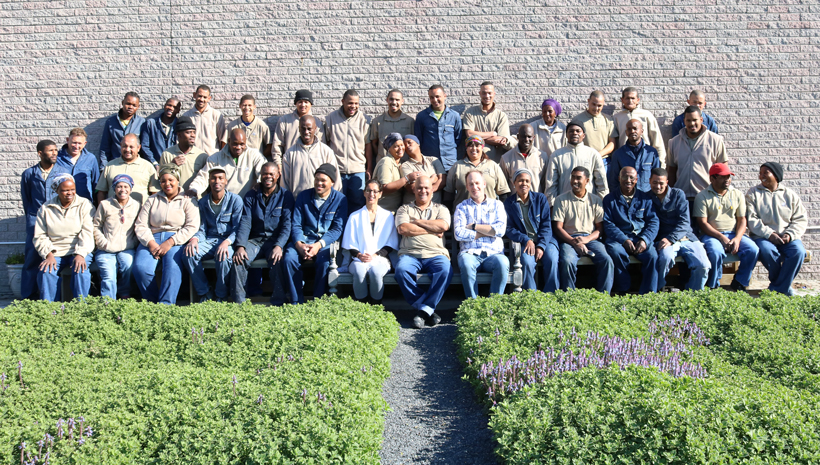 It is on this foundation of hope and generosity, laid down by Mandela and upheld by people like Timothy, that we ask you to join us in making a difference to the lives of fellow South Africans. Donate towards The Chaeli Campaign, a non-proft organisation for inclusivity and mobilisation of children with disabilities.