This month Yolandi takes a closer look at bold patterns and heavy metals, showing us how to work both aspects into decor for breathtaking results.
A focus on texture can make a bold statement if used well
Items with strong, masculine designs are in the spotlight at our Main Rd store, which couldn't be better timed given that we'll be celebrating Father's Day on 18 June. Metal-clad wooden pieces, a drinks trolley in steel with rivet detailing and plenty of texture are defining characteristics for this bold trend.
Industrial chic
This interior trend hails back to the early 1900s industrial boom when furniture design focused on functionality. Wood pieces were often clad in heavy metals such as steel, brass and wrought iron as a way to reinforce and make a piece more durable. These were often riveted in place to create a stark and masculine aesthetic - one that contrasted natural wood grain with the smooth mineral of the metal. The Burlington Desk is a great example of this.

Mixed material
Instead of colour, the focus is on texture and pattern, with the use of parquetry as one way to achieve a geometric pattern and textural interest at once.
Metals such as brass, rose gold and copper add warmth to otherwise stark spaces. Antiqued mirrors are another way to bring a space firmly into the post-modern era - with references to both industrial chic and Art Deco styling. While wood often creates the basic structure of an industrial piece, details such as handles and feet offer an opportunity to incorporate different materials such as leather, hessian and brass.
Geometric patterns
Geometric patterns are a great way to create a focal point in a room. Scatter cushions in bold vertical stripes add a masculine touch that aligns well with this look.
Incorporate a lacquered black version of the English Country Style Hampshire TV Console (Designed by Sibley) to pay homage to the Art Deco movement and add a slick and strong center piece to a room.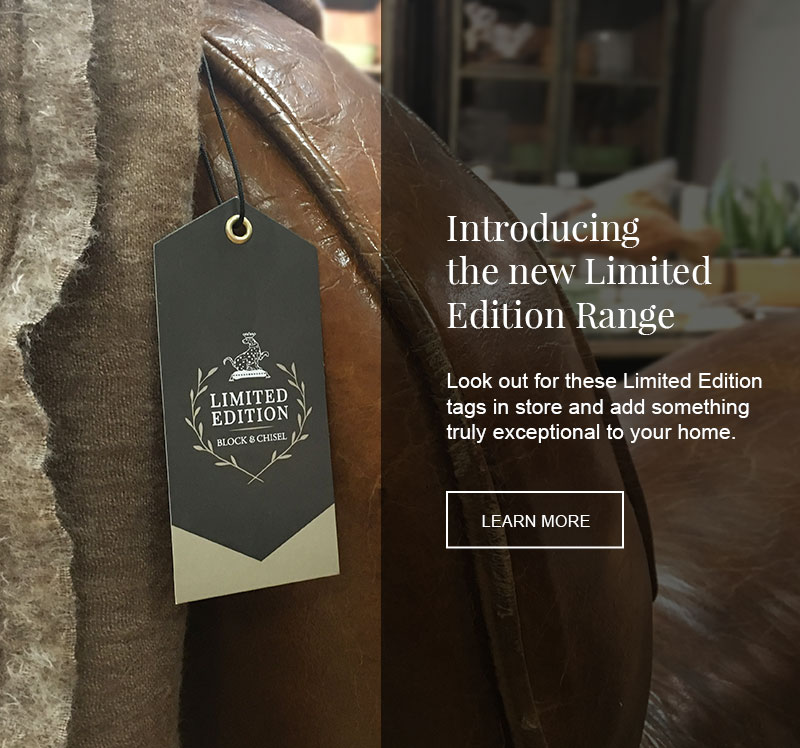 Visit our store on any given day and you'll see just how much Yolandi and her team do to transform our showroom into beautifully styled spaces. New stock arrives weekly and gets snapped up just as fast, so follow Yolandi's recommendations and make sure you never miss a thing.