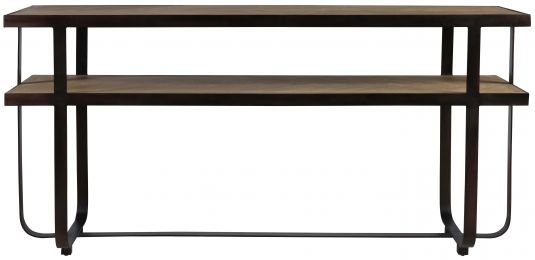 Morrison Console Table
This product is not currently available for sale on our website. Please submit an inquiry above, and we will advise when this product will be available.
Description
The Morrison console table boasts an understated urban look that's perfect for refreshing and streamlining your entrance hall, living room or dining room. Two surfaces offer ample space to deposit keys and mail as you come and go as well as room for displaying frames, collectibles and flowers.
* Wooden top
* Metal frame
Dimensions
1550 (L) x 400 (W) x 770 (H)
Delivery & Returns
We pride ourselves in providing an end-to-end service from store to your home. To achieve this we have our own delivery vehicles and team in Cape Town and Johannesburg with preferred service providers we have selected and entrusted who deliver anywhere within South Africa and abroad. Enquiries +27 (0)21 691 0878 (Mon to Thur: 9am - 4:30pm, Fri: 9am - 4pm)
Delivery handled by Block & Chisel Logistics (Cape Town & Johannesburg areas only)
Service includes unpack, product assembly and placement. Please clear the space before we arrive. Excludes hoisting and carry furniture beyond the 3rd floor unless an elevator is available.
Delivery handled by our Outsourced Logistics Partners (Around South Africa and abroad)
Service is curb side only unless otherwise arranged. For added services and quotes enquiries call +27 (0)21 691 0878
Orders are dispatched from our Cape Town or Johannesburg Warehouse. Our delivery lead time for this item (if in stock) is as follows:
CITY OF CAPE TOWN METRO
BUFFILO CITY METRO
NELSON MANDELA BAY METRO
3 to 8 business days

CITY OF JOHANNESBURG & TSHWANE METRO
5 to 12 business days

NON-METRO AREAS
6 to 14 business days

For information on our returns, please refer to Delivery & Exchanges