How do different woods age and what can you do to prolong this natural process? We celebrate the natural flaws of beautiful wood grain and take a look at the best ways to care for it.
The aging process is part of the beauty of raw wood and so a few stains and change in colour is part of its charm, giving it character. 
There's nothing that comes near to the natural look and feel of raw wood. Its warmth and texture makes it a key addition to every look in the style spectrum. 
Raw wood refers to wood that is untreated. In this state, you'll notice colour and grain variations, as well as wood knots which indicate where a branch once grew, making that piece of furniture unique and interesting in its own right. Over time, your raw wood piece will change as the wood ages and responds to its environment.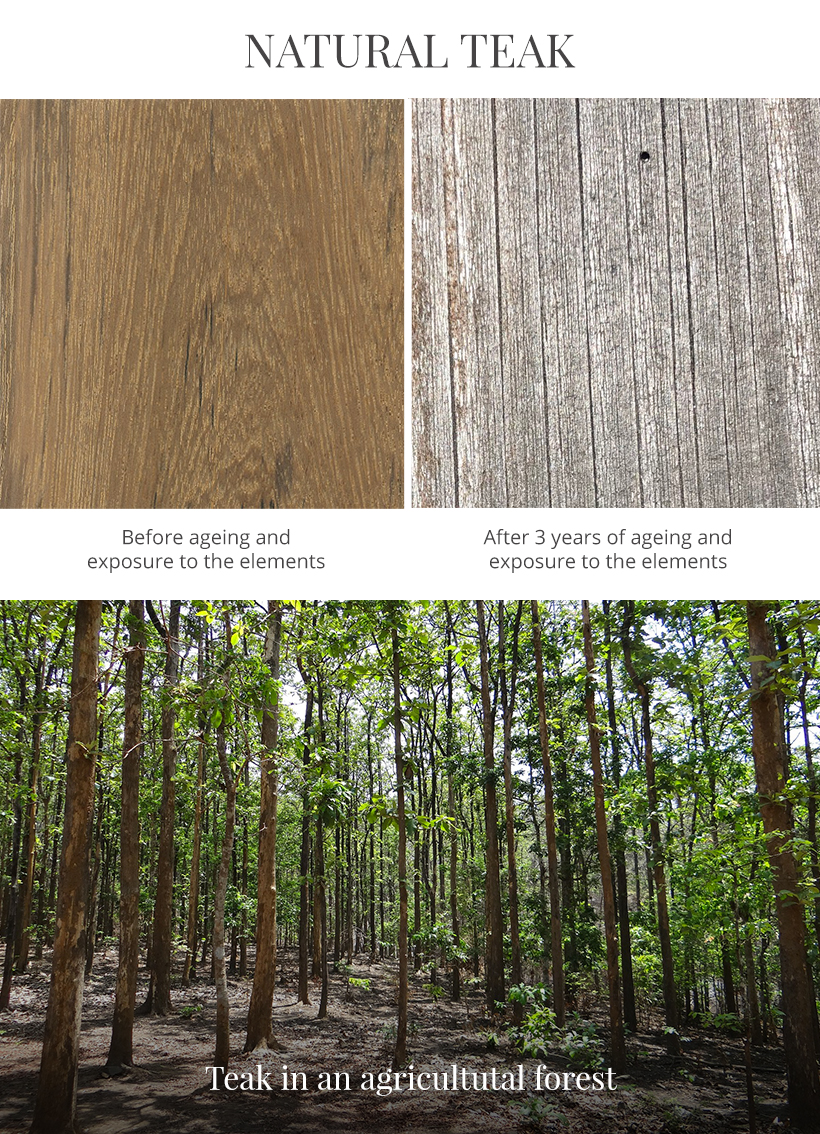 There are ways to prolong the life of raw wood and avoid major wear and tear such as splintering and colour leeching. 
Caring for Natural Wood
Given its organic nature, raw wood respond differently depending on its environment. In this state it is highly absorbant and contact with liquids such as red wine and oils should be avoided if you are intent on ensuring the wood remains unstained. Clean spills or smudges with a damp cloth, but avoid saturating the wood with water or hard detergents as this can leech the wood of colour and also leave it warped. 
Avoid all polishes, waxes and sealers, unless it is done by a professional, but remember to occasionally oil your piece using natural deep wood feeder (available in store). This will provide some protection against water, sun and heat damage of both exterior and interior raw wood. Take a look through these woodcare tips to learn more. 
Avoid the following outdoor conditions
Excessive sunlight: The harsh UV rays of the sun not only have an impact on our skin, but can do damage to materials such as wood too.The sun's heat dries out the important moistures within raw wood, making wood more brittle and warped. Sun damage can also result in the rapid change of colour in a raw wood piece, be it teak, oak, conifer or even acacia. Set your raw wood pieces in a semi-covered area or failing that, protect them with a cover when not in use to prolong their lifespan. 
Damp or very cold conditions: Wood fibre constricts and expands with temperature changes and extreme damp exposure. It is vulnerable to warping and the loss of natural oils when heavily saturated. Additionally, as wood is extremely porous it is highly susceptible to heavy and continuous rain. As it draws in moisture, it will swell and is likely to warp or crack. According to research conducted by the Louisiana State University Agricultural Center, most wood decay can be prevented by keeping wood relatively dry. Wood decay should be prevented as long as the moisture content in the wood remains below 20 percent.  So, be sure to place your raw wood furniture piece under cover when there is heavy rain or moisture in the air. 
Wind: Strong, seasonal winds can also dry out the natural moisture in wood rapidly, especially when accompanied by harsh, direct sunlight and heat. 
Our top pick natural wood pieces
The Lope Coffee Table
Made from reclaimed teak, this coffee table has lots of character due to the fact that it had a previous life as floorboards or a door. Imperfections like old nail holes may be visible, which contributes to the overall character of the piece.
The Zambia Dining Table
Made from solid natural teak, this is table makes the perfect centerpiece for your covered patio. The colour will fade over time, enhancing the natural grain of the wood.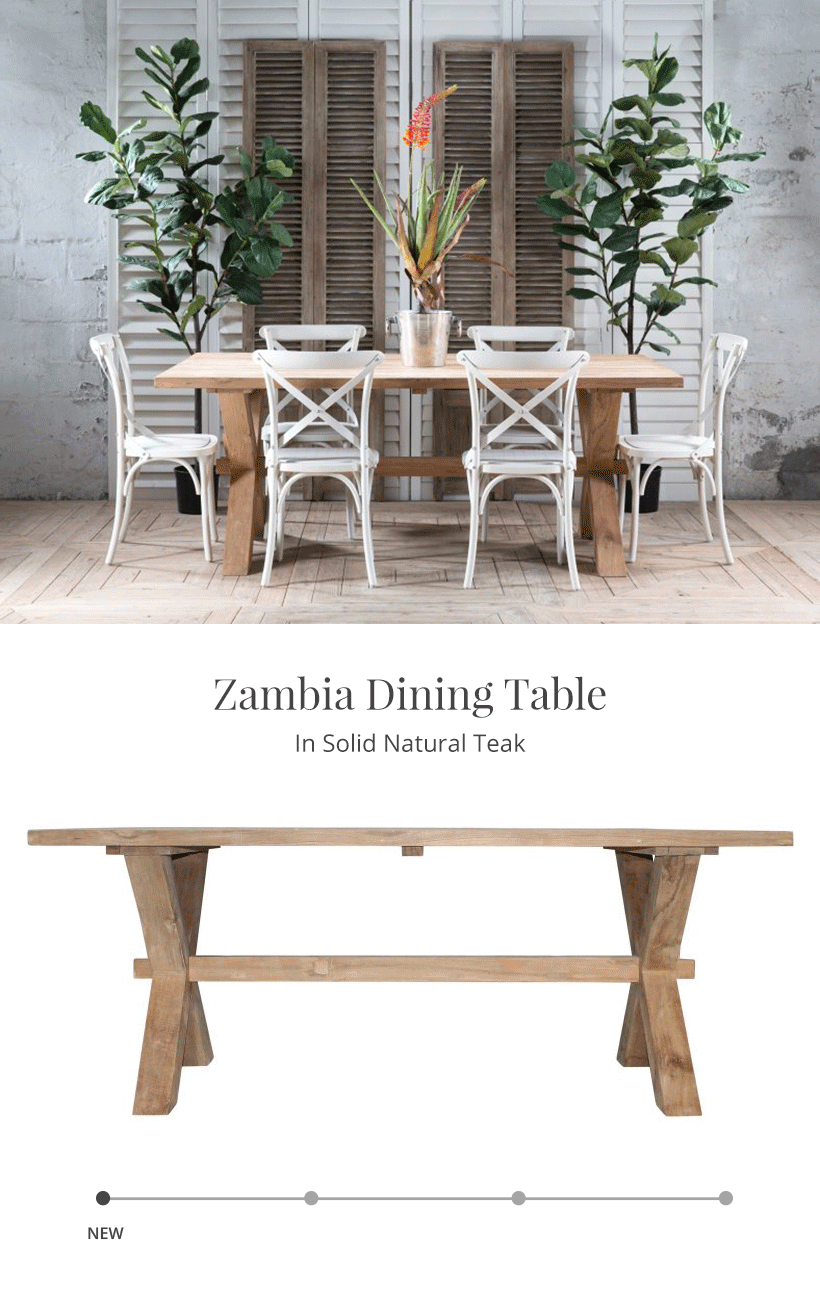 Jimlou Stool
This versatile little stool is made from mango wood and has an aged look.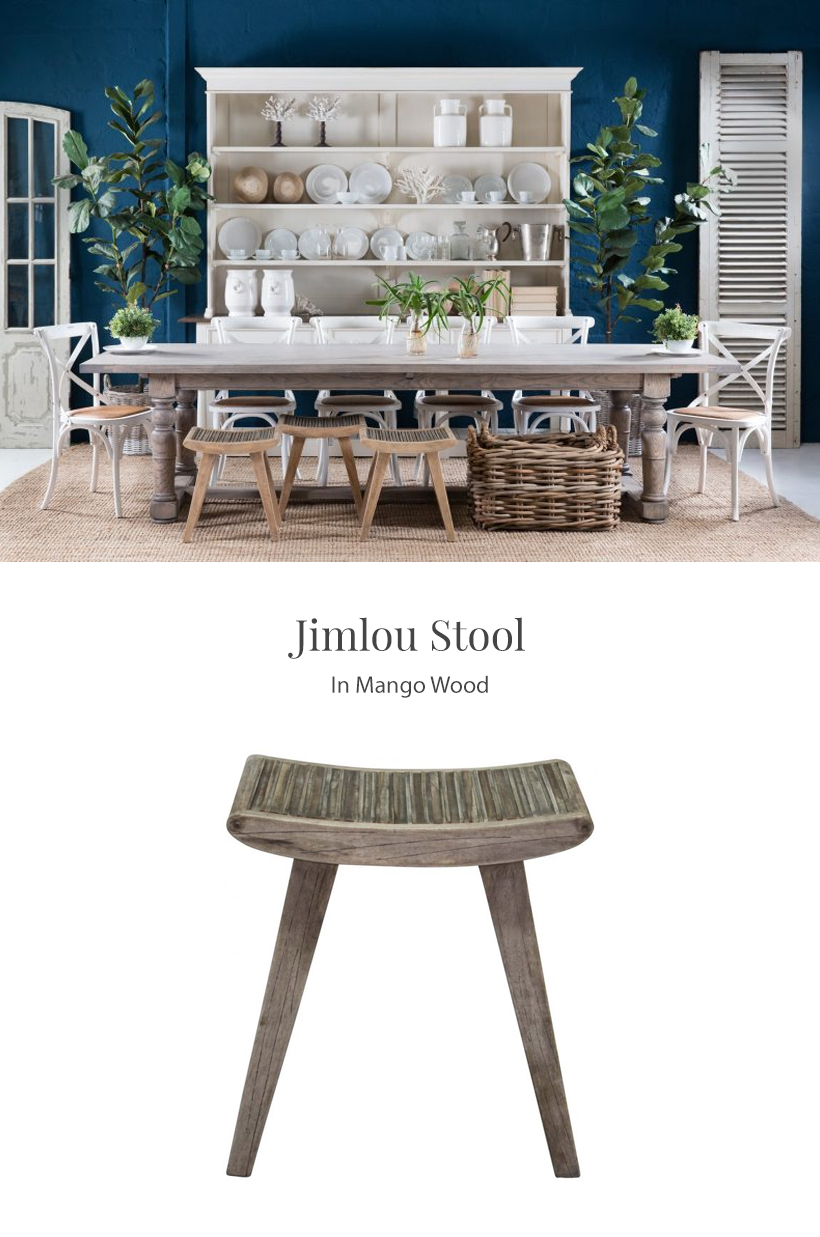 Fania Lounger
Add style to your outdoor areas with the Fania Lounger.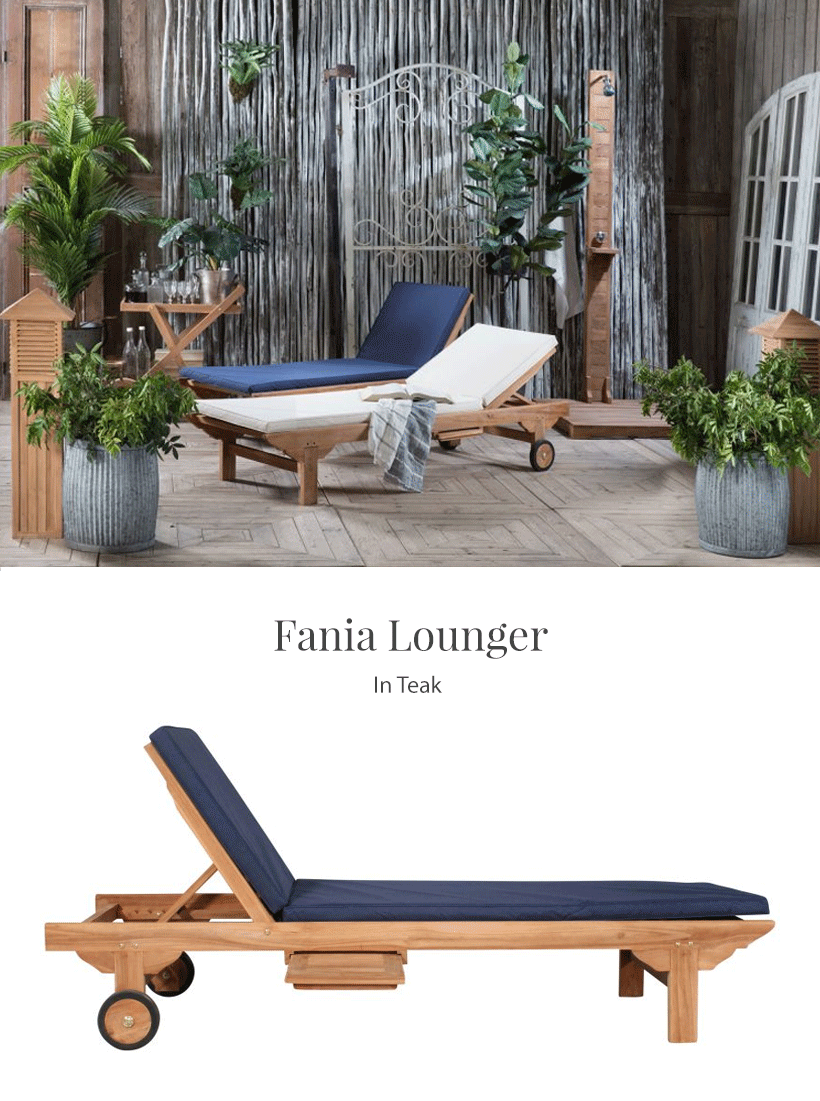 The natural look and feel of raw wood furniture is what makes it unique. Celebrate its character and enjoy living with a beautiful, sustainable natural piece.