An interior that seamlessly merges your personal taste with your comfort requirements makes for easy, appealing living room style.
Nothing says welcome like a lounge that's thoughtfully styled to suit real-life living. Scroll through our article to view 3 ways - as well as a few smart tips - to style up your living room to create an irresistible look and feel. 
1. Go contemporary classic
Pull together modern daybed, plush throws, smooth concrete side tables and mirrored sideboards for a timeless contemporary look. Opt for black and white or bring in colour with a key piece and matching throws and cushions.
Inject a little colour into this look with one key piece echoed by matching throws and cushions.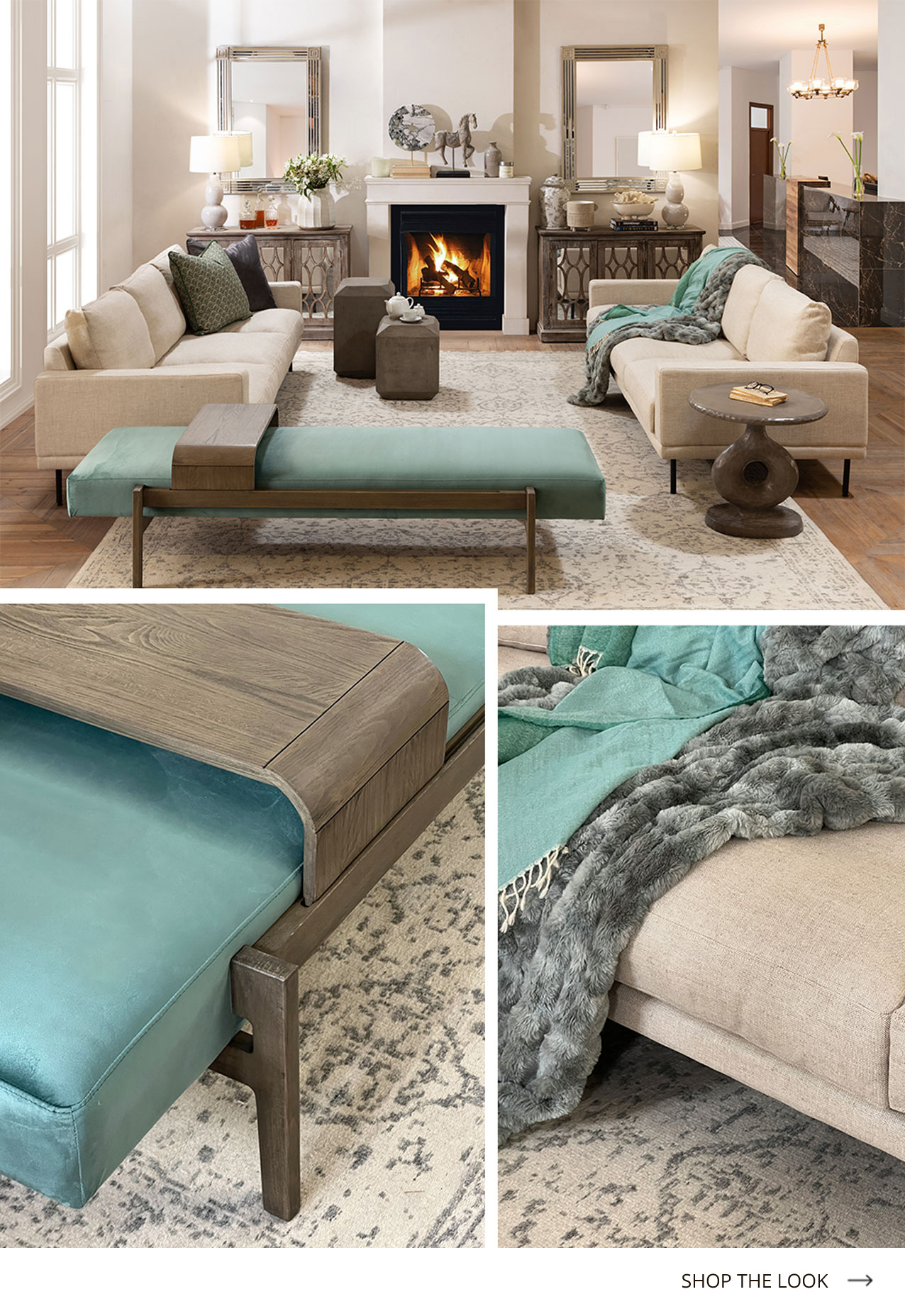 Its ample size and smart, removable tray make the Arabel Daybed stylishly functional, and with no backrest, it won't interrupt the flow of a room. We love its minimalist silhouette and plush upholstery.
2. Magic modernist
Pay respects to Modernist style with pieces that honour the materials from which they are hewn. Strong geometric shapes and angles in wood, metal and glass give this living room look its unique style.
Go bold with a sofa in a strong accent colour and balance it out with lounge chairs in a neutral colour.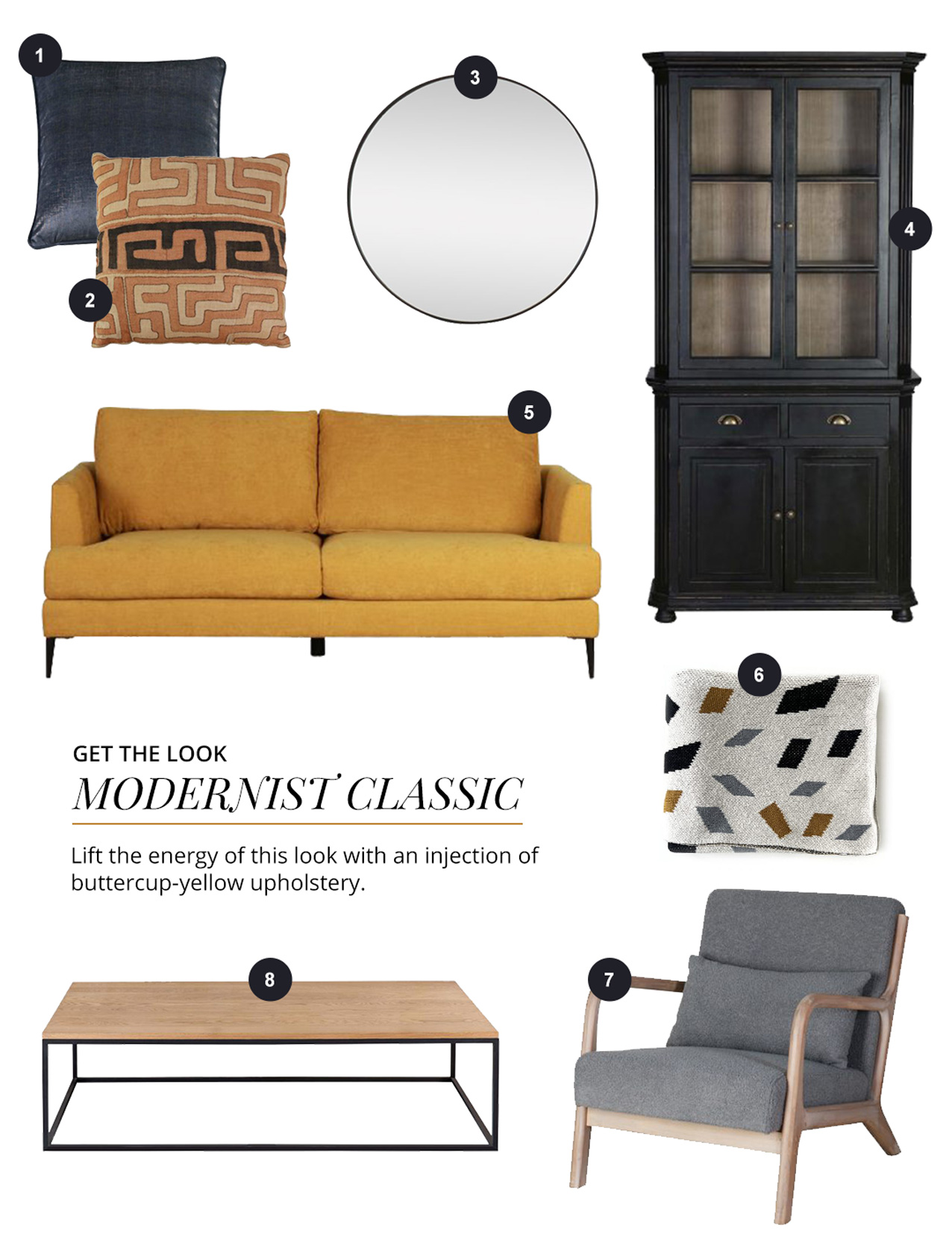 1. Velvet Cushion | Glimmer Shimmer 2. Cuba Panel Cushion 3. Lisa Mirror | Black  4. Ethan Display Cabinet 5. Francesca 2 Seater Sofa | Buttercup 6. Cotton Throw | Mustard & Navy Dashes 7. Harper Lounge Chair | Grey 8. Lillian Coffee Table
Opt for a sofa in a more classic colour and liven it up with accent chairs and accessories in bold colours that you can update when you want a refresh.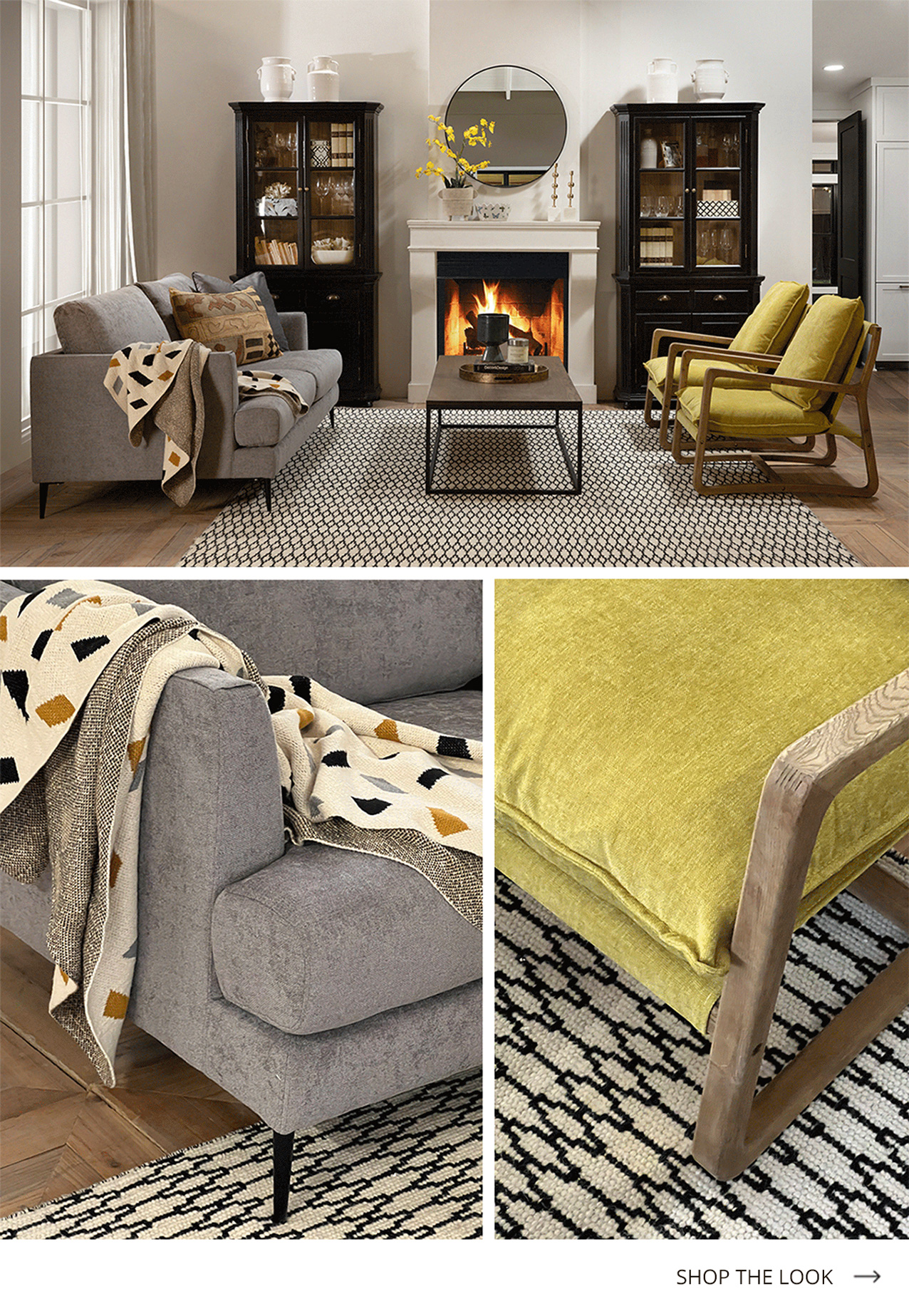 3. Easy lounging
Celebrate luxurious materials such as linen, reclaimed wood, gold and marble with this classic look. Keep it simple to achieve a calming ambience that will entice you to enjoy a good book and a little quiet time.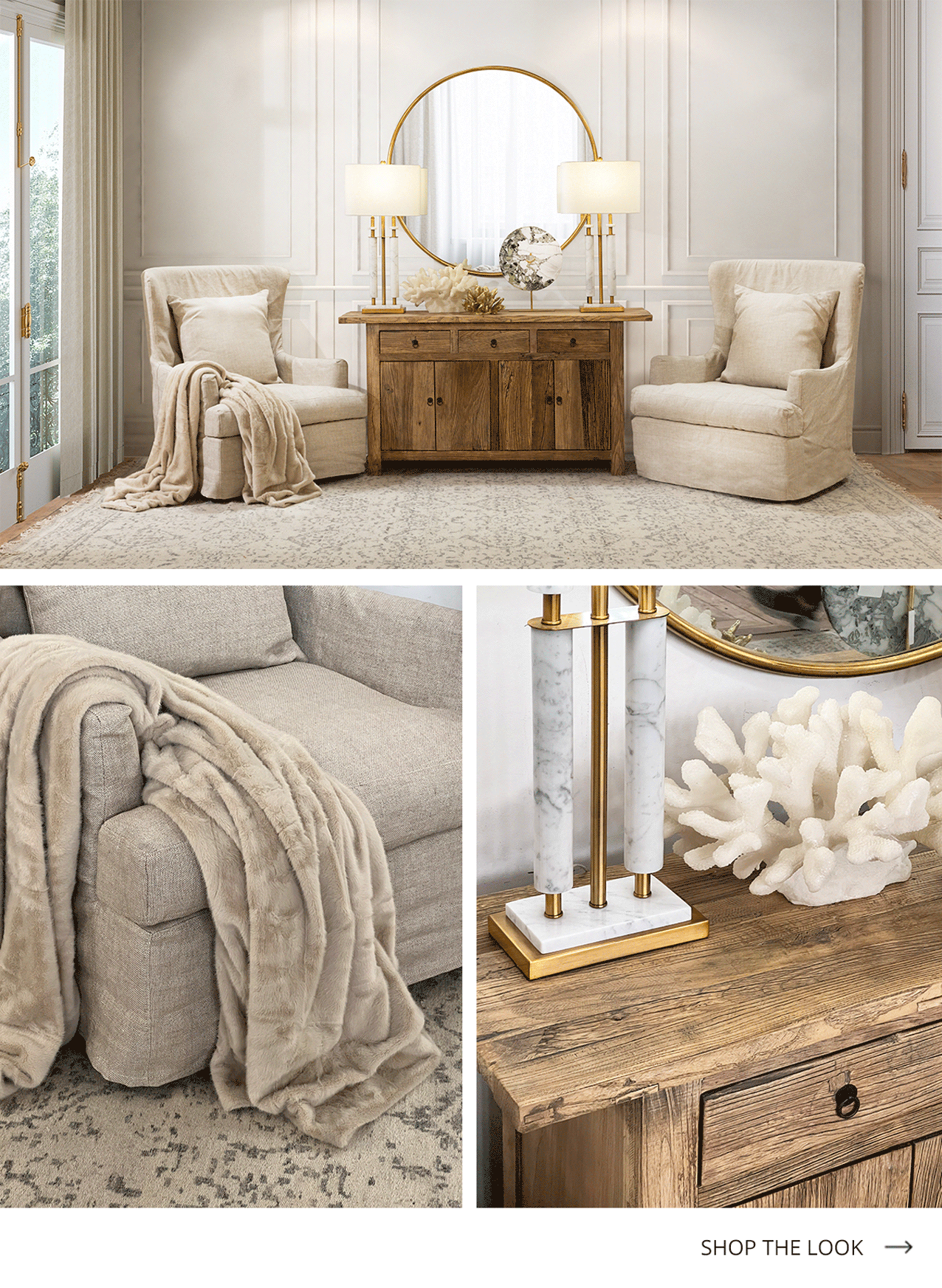 Whether you prefer a more opulent lounge look or something a little more low key, our selection of tasteful sofas, armchairs, coffee tables and more means you are spoilt for choice to achieve your version of living beautifully.