How do you choose the right sofa for your lounge? It can be a difficult decision. We take a look at the history of three defining sofa designs that may offer up the insight you've been craving.
The humble sofa has offered comfort and style to living rooms all over the world for centuries. 
The word "sofa" was coined by none other than the ancient Egyptians, from the word "suffah" denoting "bench". Luckily, the design of this piece of furniture has come a long way since it's humble origins. We take a look at three popular sofa designs that will help shape the look, feel of your living room.
The Camel Back sofa
In 18th Century Britain, designer and artist Thomas Chippendale created what we know today as the camel back sofa, so denoted for its silhouette resembling the hump of a camel. This design was one of the first to be fully upholstered, from its back rest to its arm rests. It's a classic sofa style that's elegant, yet not too formal.
Give this timeless look a modern lift with brightly coloured upholstery.
The Cambridge sofa
The Earl of Chesterfield and his famous Chesterfield sofa are strongly referenced in our Cambridge sofa design, which offers up a modern take on the traditional sofa-style out of 20th Century England. Where the Chesterfield is a curvaceous and heavy presence, once a popular sight in gentlemen's clubs, the Block & Chisel Cambridge offers a more linear, streamlined silhouette with a glamorous result.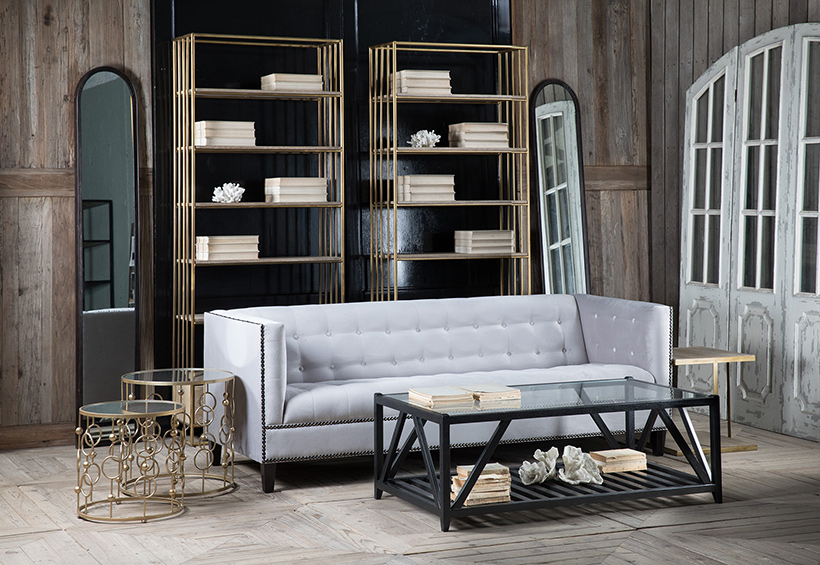 Like the Camel Back, the Cambridge sofa is available in a wide range of colours. Click here to find out more.
The deep-buttoning detail is a definitive nod to the history of the piece, when new technology allowed furniture makers the opportunity to fix the stuffing into place using the buttoning method.
The ​Savoy sofa
With low arm rests and a wide seat, the Savoy is reminiscent of 1970s American styling and indicates a move toward a more casual living room space. Its minimal embellishments make the piece adaptable and less of a defining style piece.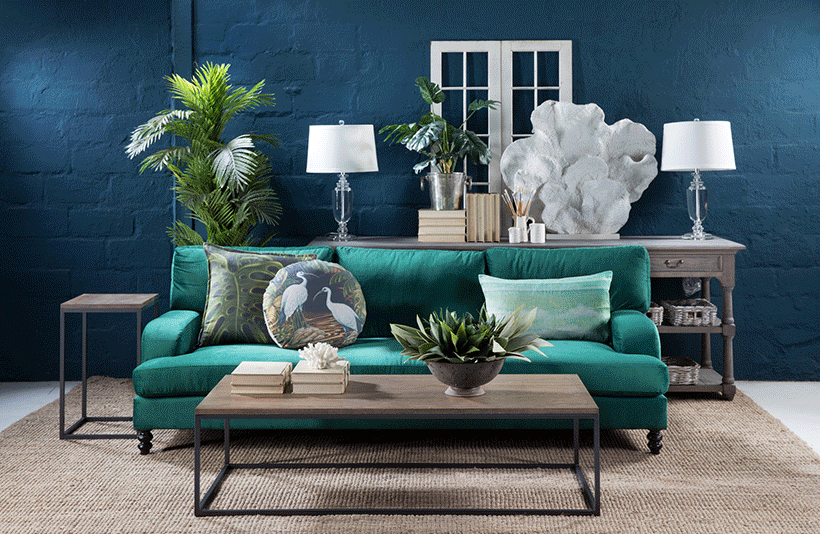 Upholster it in a vibrant green or yellow and you'll hit the retro-modern bullseye.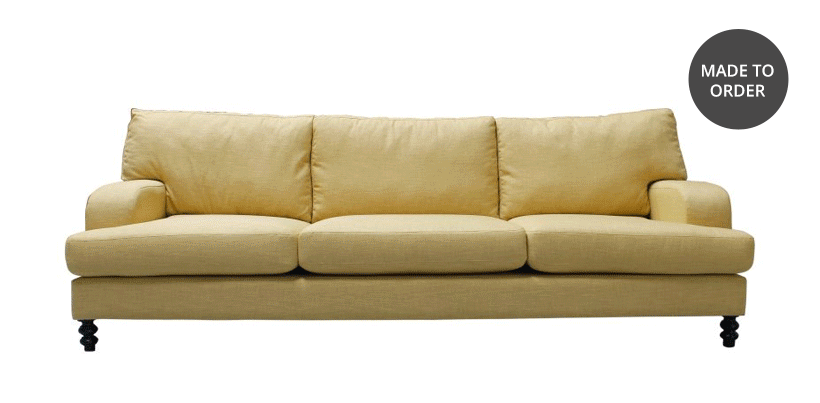 Find a myriad sofa styles to choose from in store and online, as well as a wide range of upholstery options.