Provide the full-stop to your bedroom style and add clever storage, an extra seat and so much more when you choose from our collection of classic and contemporary bedends.
When it comes to creating a beautiful bedroom look, the foot of your bed deserves as much attention as the rest. The bedend is not only a functional piece of furniture, offering you a spot to sit and tie shoelaces, enjoy a quiet cup of coffee or pile up your excess blankets, it's a key style opportunity too.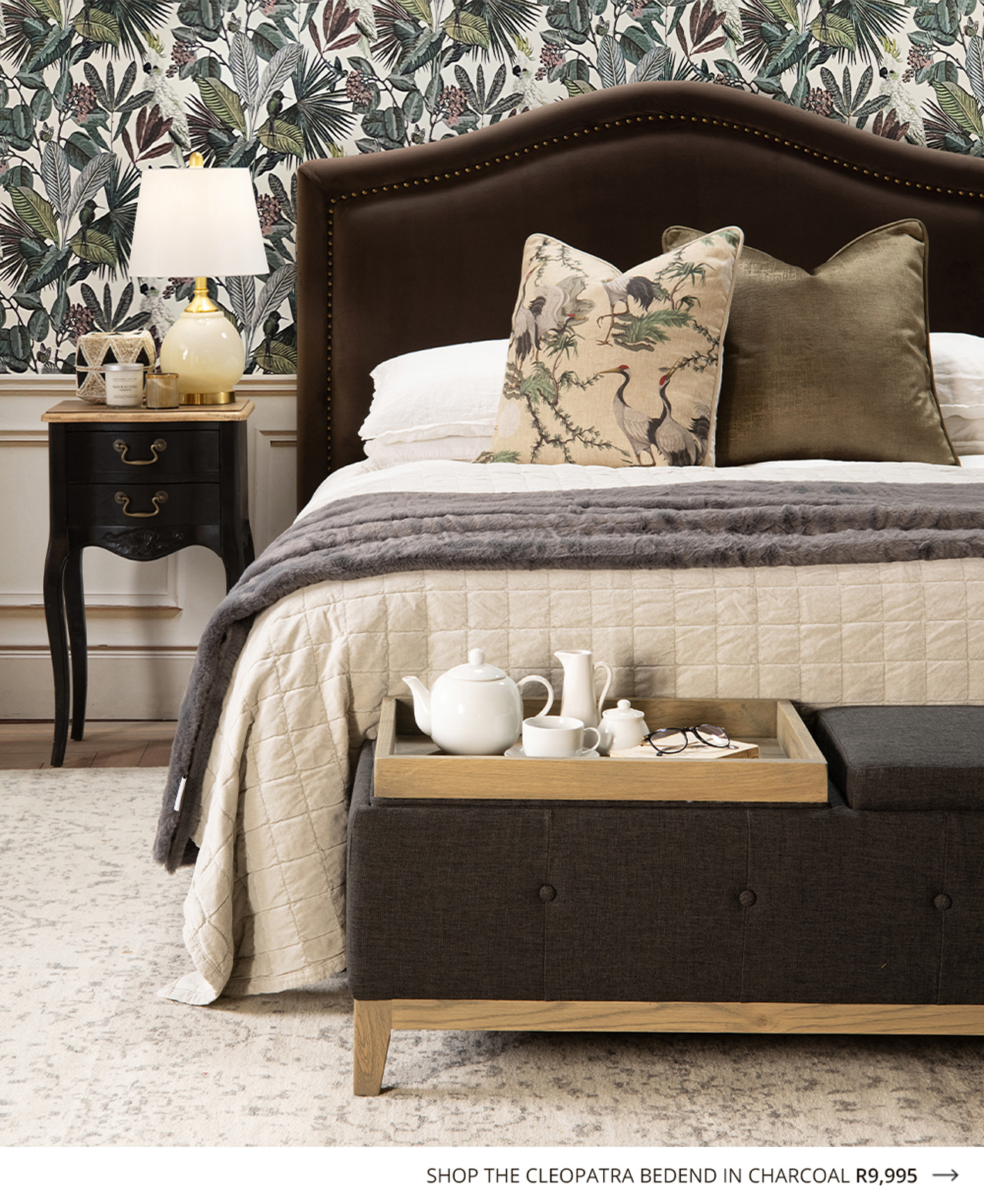 SECRET STORAGE 
Contemporary-classic style meets real-life functionality in the Cleopatra Bedend. Use it to store bedding, as an extra seat and flip over the cushion to become trays to place odds and ends - or that morning coffee!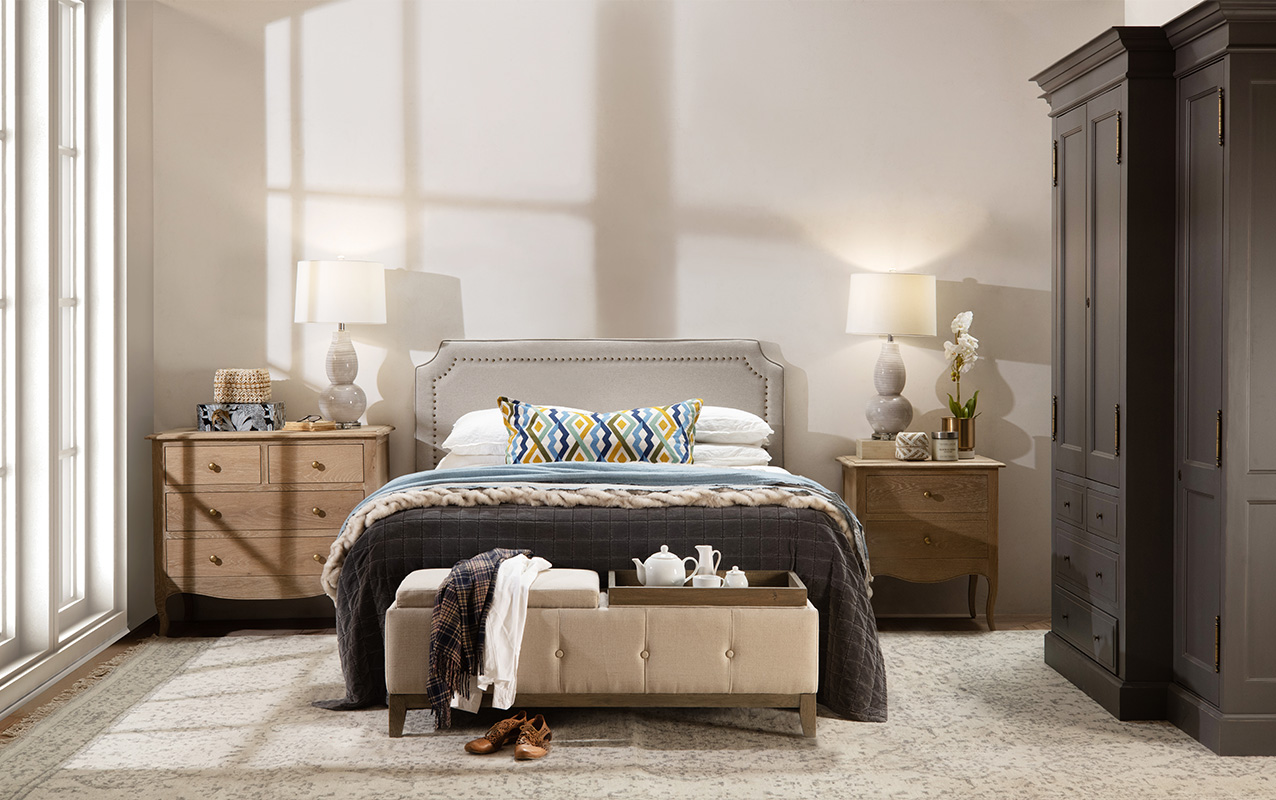 Stow away throws and cushions and other bedroom bits and bobs in the handy Cleopatra Bedend.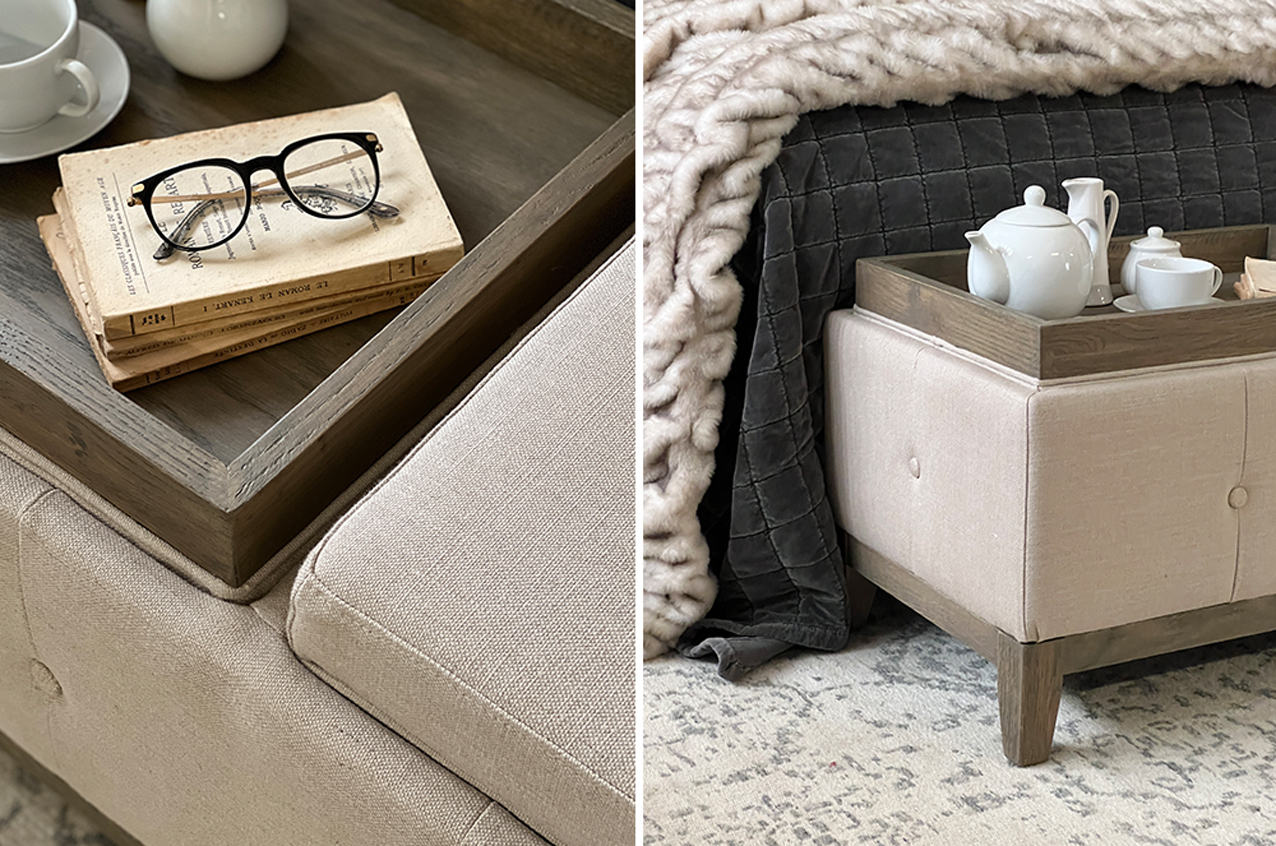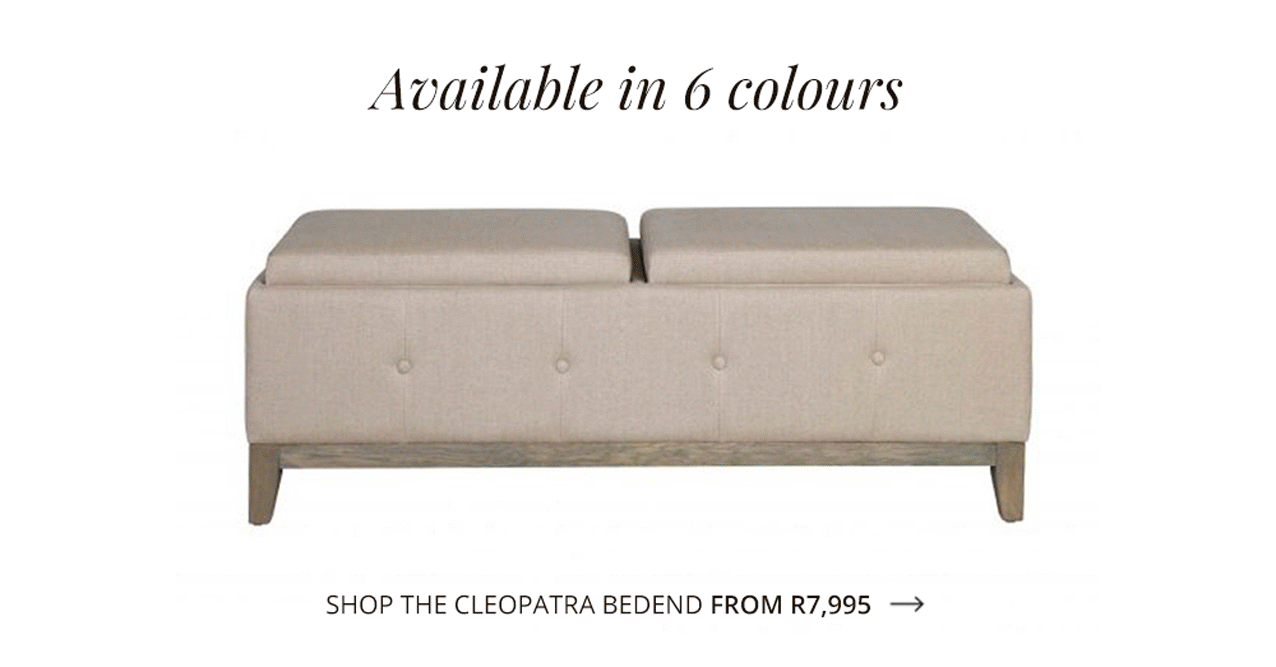 STYLE MATES 
Bring calming blue hues into your bedroom look with one of our upholstered bedends. Classic and grand or plush and modern, we have a variety of stylish bedends to add the full-stop to your bed.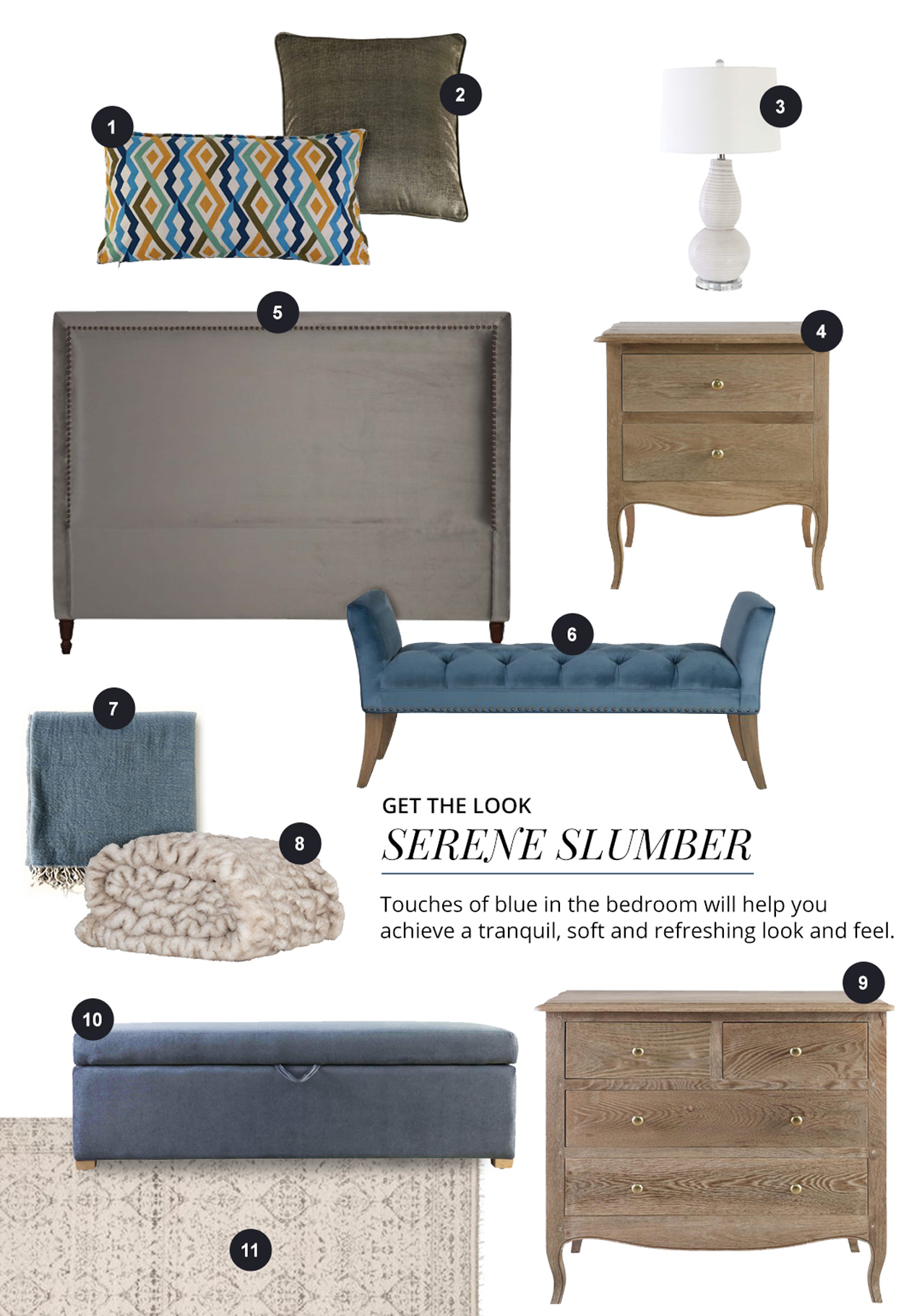 1. Members Only Cushion | Ink 2. Velvet Cushion | Glimmer Mosstone 3. Elégance Lamp  4. Normandy 2 Drawer Pedestal 5. Bethal Headboard | King 6. Allegra Bedend | Blue 7. Wool Throw | Blue & Grey 8. Sensorial Throw | Vanilla Pod 9. Normandy 4 Drawer Chest 10. Mariah Bedend | Blue Grey 11. Dolzago Rug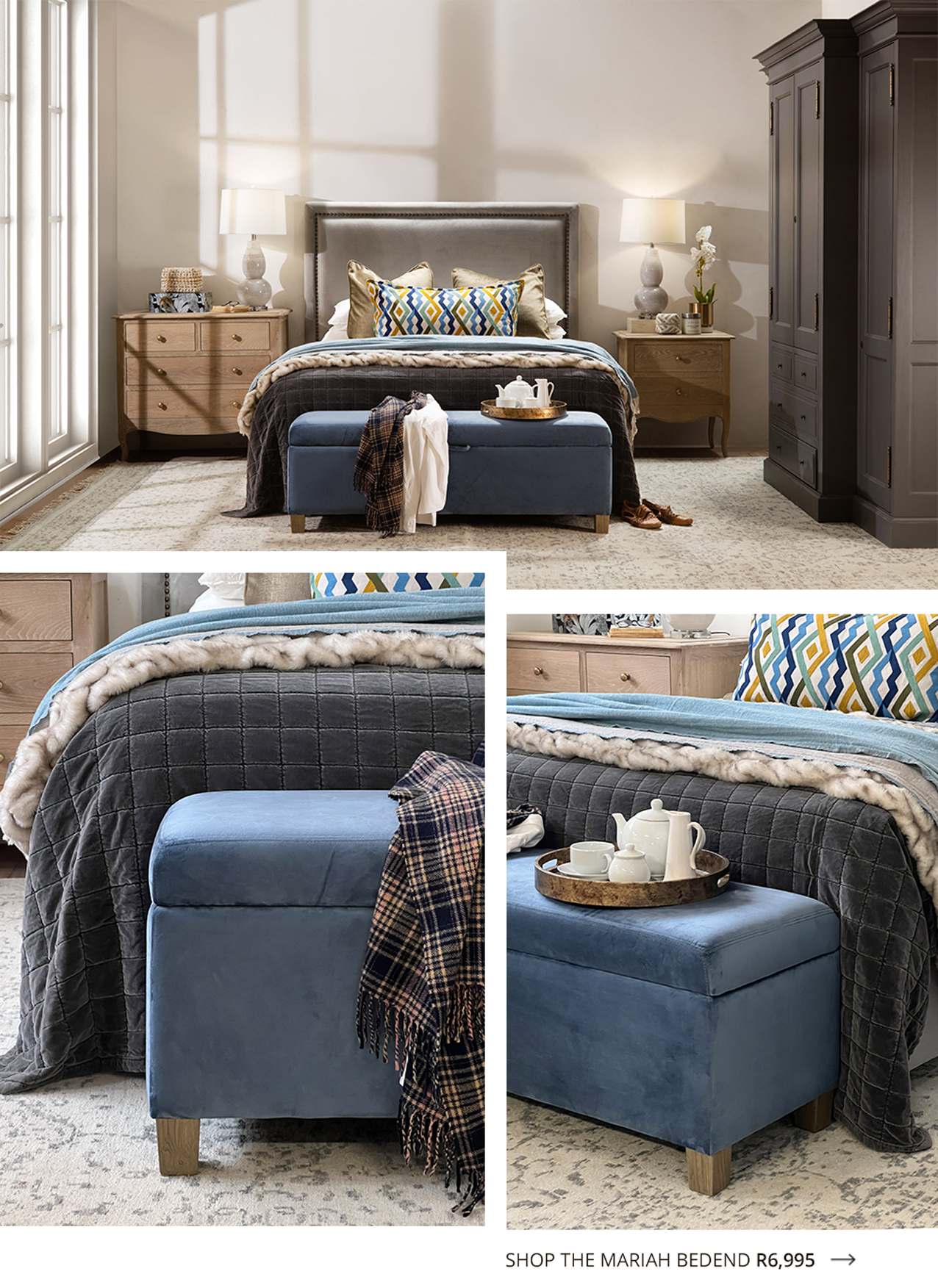 SERIF STYLE 
Bring French classic styling to your bedroom look with the Bonny Bedend. Curvaceous Oak wood frame and cabriole legs are paired with traditional tufted upholstery seat and studded trim for a sumptuous take on traditional style.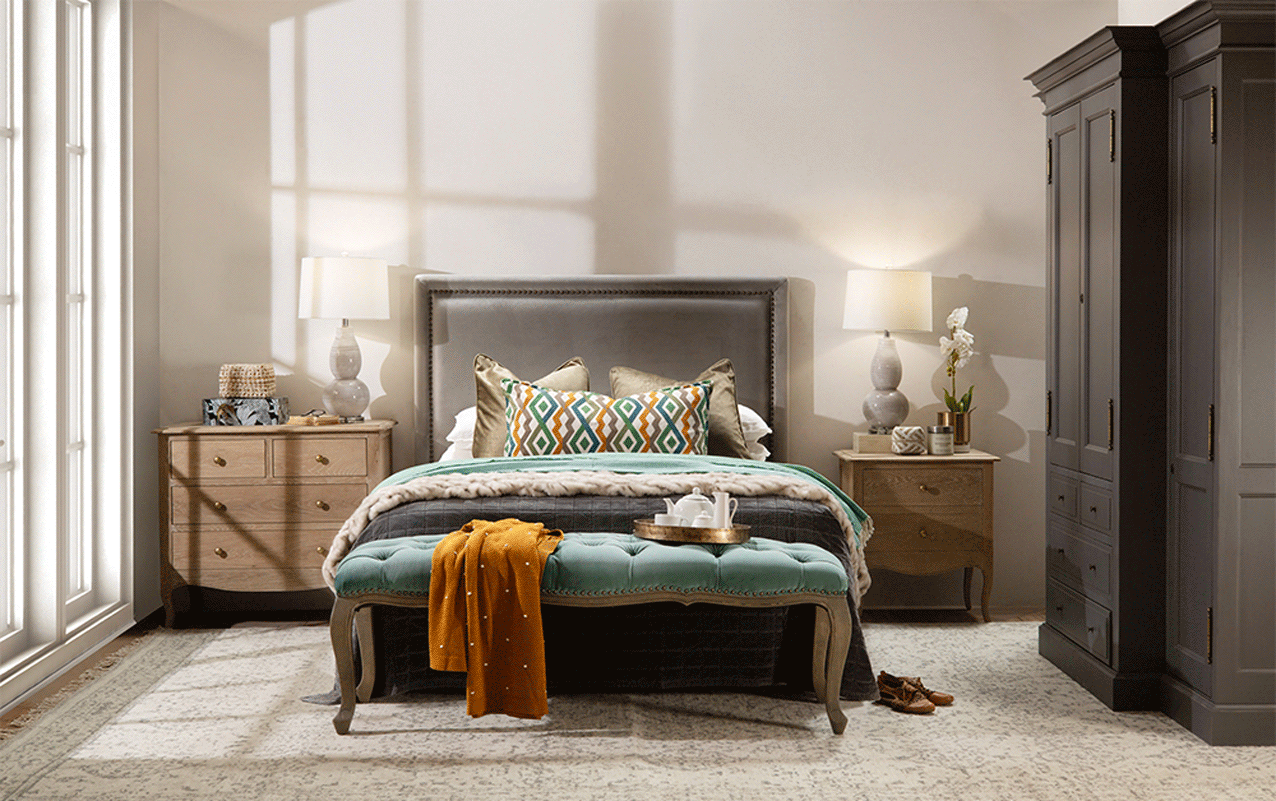 Match your bedend with your headboard, throws and cushions to create a cohesive look.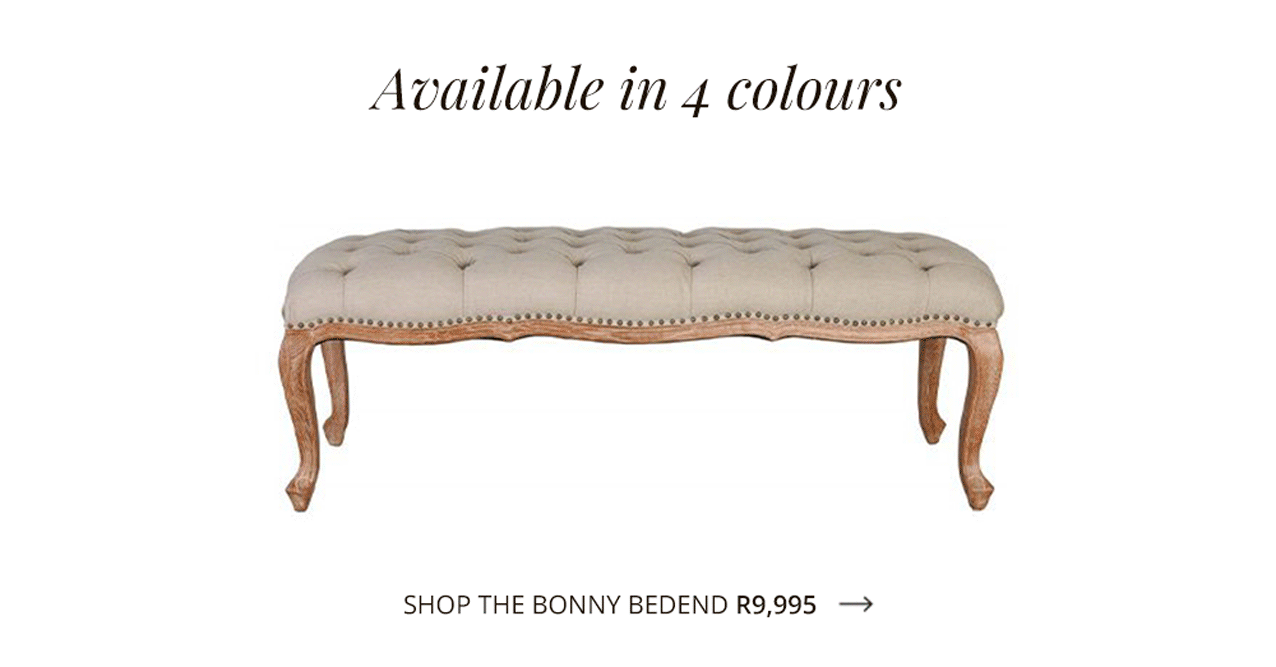 Your bed is a big deal. Not only is it the place you spend sleeping, but it's also where you'll do plenty of creative thinking. Finish off its styling with a bedend, and you'll be giving yourself a better vantage point from which to rest - and live - plein de vie.