While the current countrywide drought prevents you from keeping your garden lush, turn to your patio area to create an oasis with these smart additions.
Greenery is an important aspect of any decor setting, bringing a sense of freshness and calm, but with the current water crisis, we need to start thinking outside the box when it comes to adding plants and other greenery. It's why we've turned to beautifully crafted faux foliage to attain this fresh look without the water requirements.
Nature is not a place to visit. It is home. ― Gary Snyder
High quality faux plants and flowers are carefully selected by Block & Chisel's head buyer, Lynn McAdam and her team for their life-like qualities.
Some indigenous artificial plants you'll find in store include agapanthus and aloes in full flower, lush strelitzia leaves and various mini succulents, all incredibly life-like. A cluster of daffodils that you would never say is artificial offers cheer to a table, while sculptural orchids offer up a fountain of petals.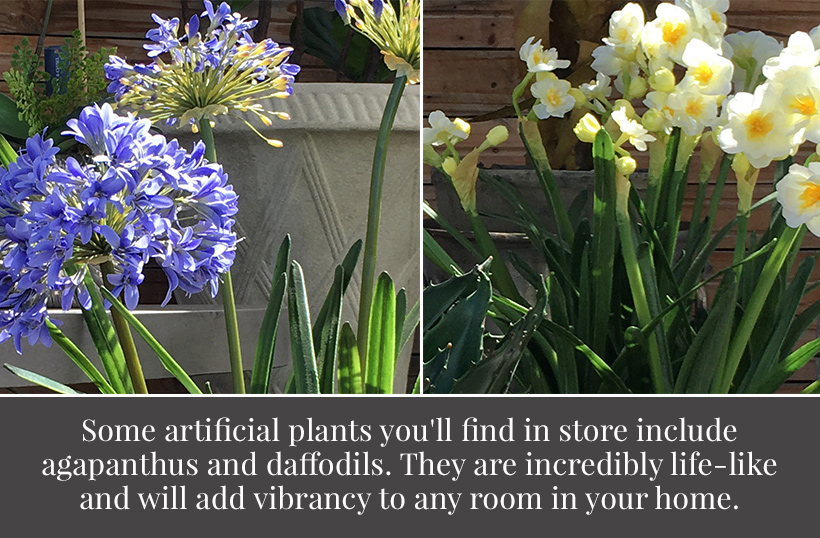 Not only will you find faux plants for every occasion, pay Block & Chisel's stores a visit to select the right vessel for them, be it a zinc planter reminiscent of the south of France, a woven basket or a smooth concrete container.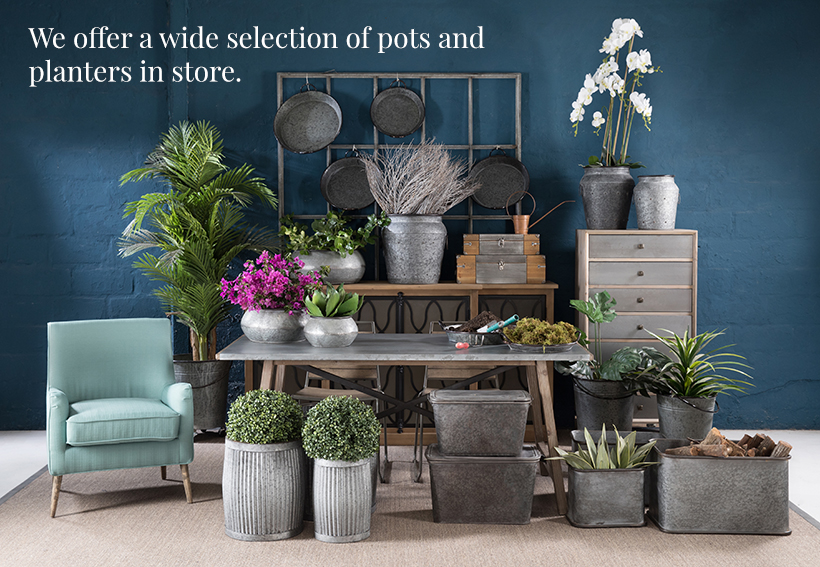 Add a colourful accent piece to achieve an even more vibrant look to compliment your faux foliage. Consider adding an upholstered stool or a rug in a bright shade of your choice or opt for a colourful sideboard in your favourite accent colour.
Opting for well-chosen artificial plants and flowers really will add verdant beauty to your home decor, and what's more, these will need only the occasional dusting as maintenance.

Visit one of our stores today to view the wide range of faux foliage on offer.