GET READY FOR THE CHANGING SEASONS
Soak in the changing colours and softening sun rays of our mild autumn ensconced in these luxurious settings. Browse our latest indoor-outdoor settings, constructed from some of our current favourite materials: synthetic rope, synthetic rattan, natural cane and teak.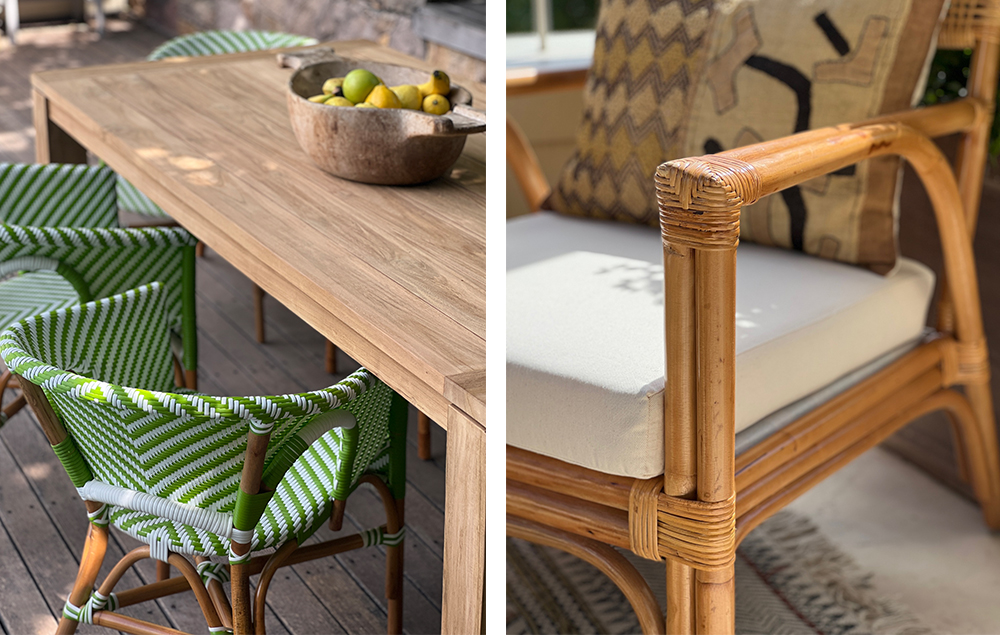 EMBRACE ORGANIC TEXTURE WITH SYNTHETIC ROPE
For a textural element and a touch of organic appeal, look no further than our new collection of Synthetic Rope chairs and benches. Featuring synthetic woven rope around solid teak wood framing, these products are 100% recyclable without any toxic by-product. Employ these chairs in an urban, contemporary or coastal setting for a coordinated aesthetic.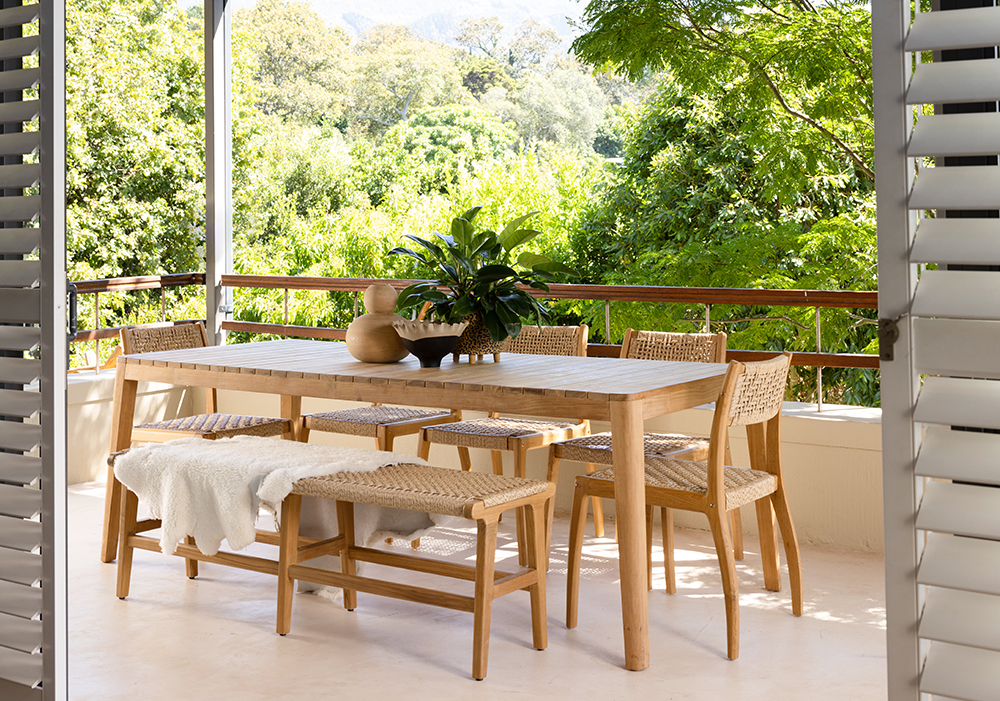 COMMUNE AL FRESCO WITH SYNTHETIC RATTAN
Make stepping outside to enjoy fresh air a cinch with an outdoor seating space that's all stylish functionality. Our collection of synthetic rattan dining and lounge chairs gives you a range of different solutions, so you can easily achieve your dream outdoor spot.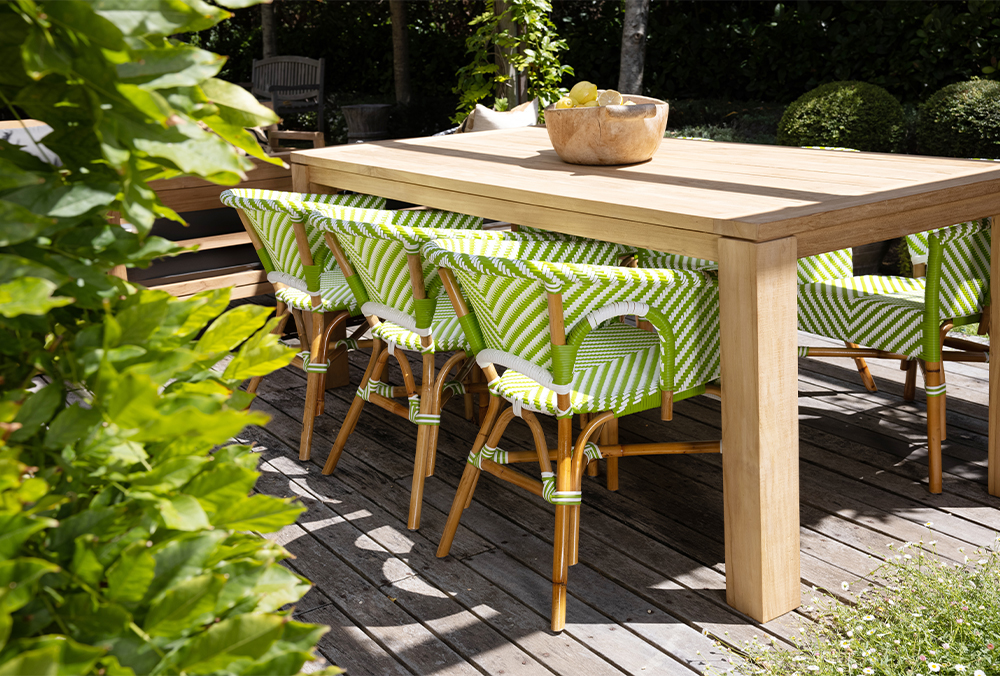 THE DUMONT ARMCHAIR
Bring sidewalk bistro style to your outdoor dining space with the Dumont Armchair. Woven using synthetic rattan, this chair is all about practical and durable good looks.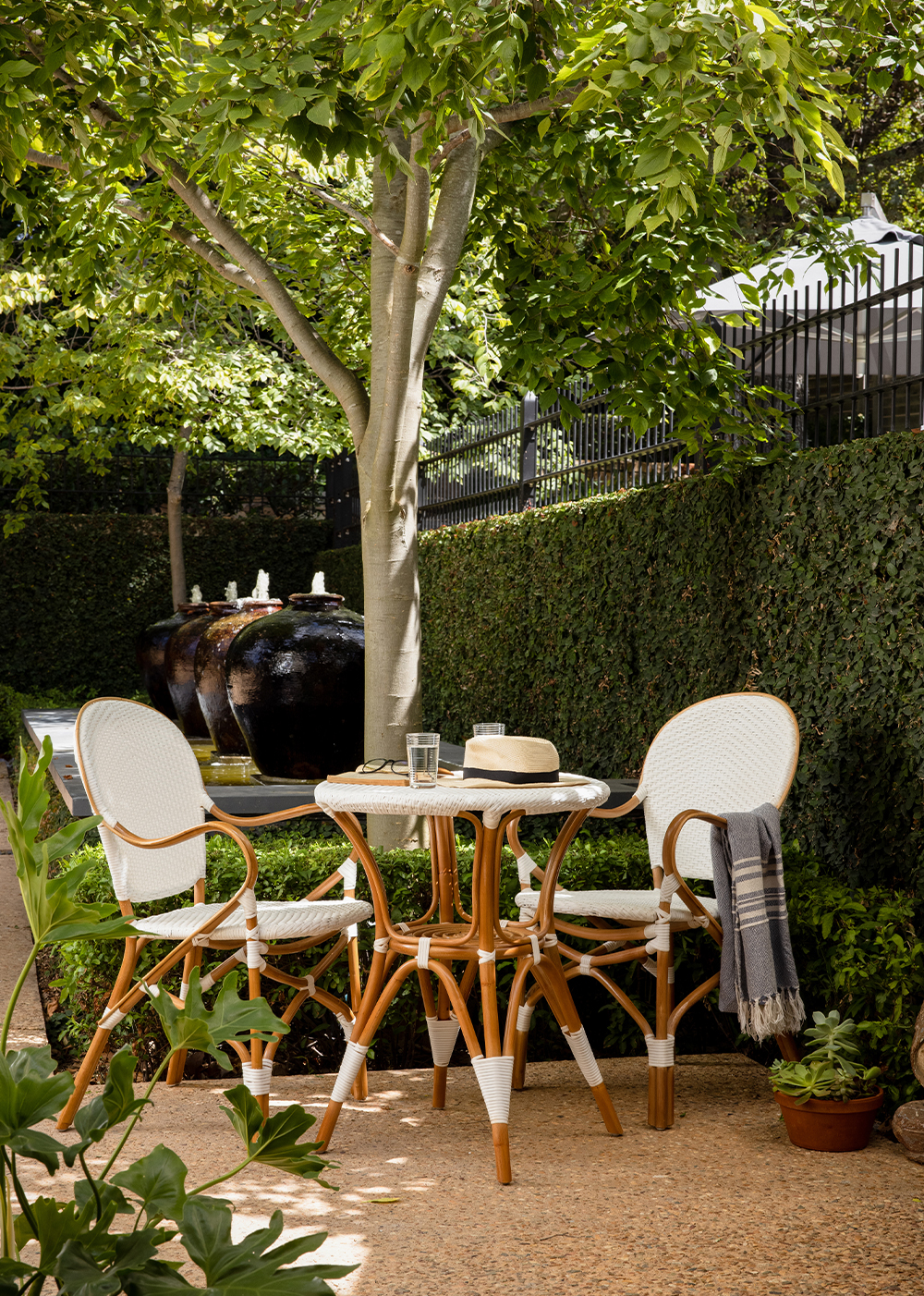 Available in 5 different colours
THE TREBAH LAZY CHAIR
Enjoy laid back lounging in the Trebah Lazy Chair. Solid teak frame combines masterfully with synthetic rattan to achieve a contemporary look that invites to you put your feet up.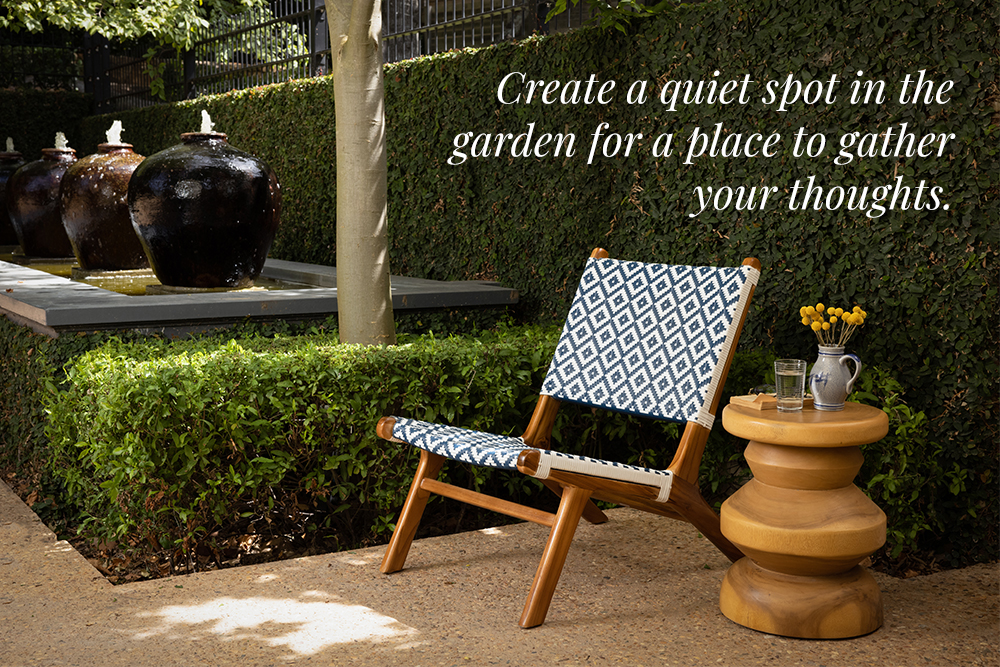 Available in 4 different colours
THE PATRICIA PATIO ARMCHAIR
Make the most of your outdoor spaces, be it poolside, balcony, garden or deck, with dining chairs that add a little panache. Woven using synthetic UV-resistant PVC, the Patricia Patio Armchair is lightweight, durable and good looking to boot. 
Available in 6 different colours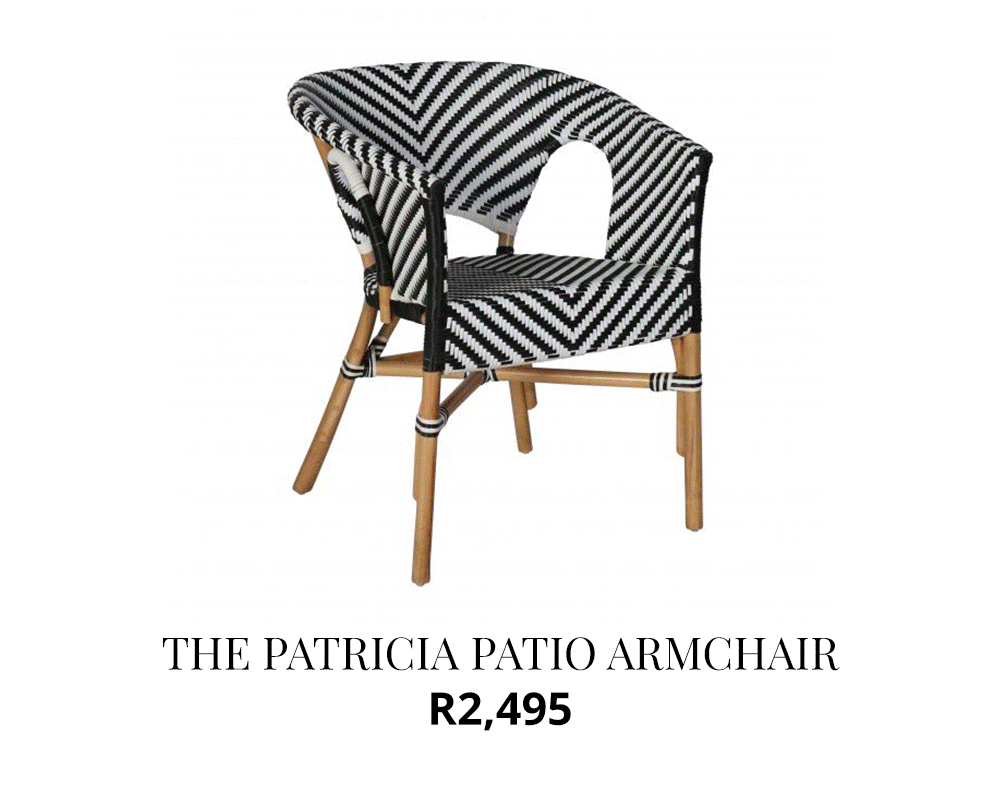 RECLINE INSIDE OR OUT WITH NATURAL CANE 
Bring textural warmth to your interiors both inside or in your covered outdoor area with stylish cane chairs. Expertly selected by our directors, they can be used at the dining table or to create a lovely nook in which you can recline in the sun.
THE AIMEE OCCASIONAL CHAIR
Sit back and relax in the Aimee Occasional Chair. Natural rattan frame and cane backing is completed with plush seat cushion to offer timeless style and ultimate comfort. It works beautifully as a standalone focal point or as part of a covered patio set.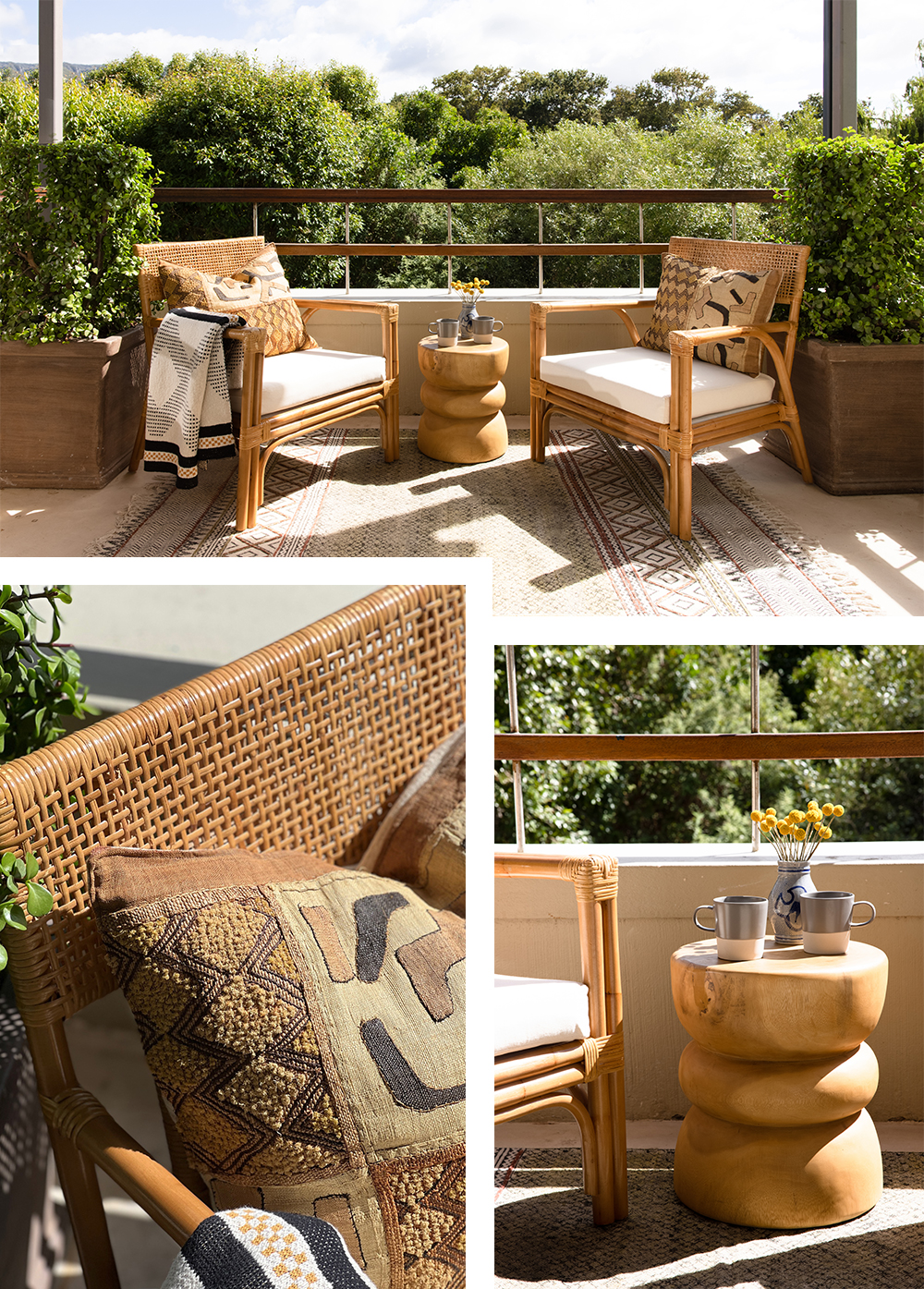 THE FAYE OCCASIONAL CHAIR
Add a touch of Bohemian Chic to your interiors with occasional chairs you can move around to enjoy sunny spots wherever you may find them in your home.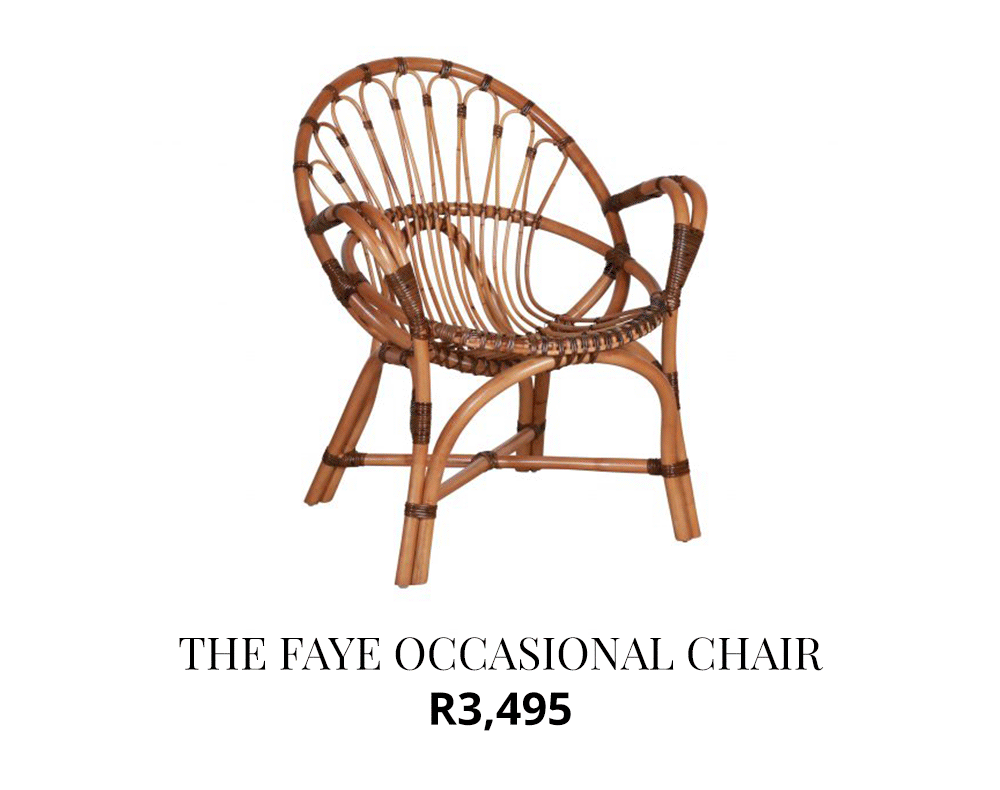 CREATE SEASONED STYLE WITH NATURAL TEAK 
Opt for natural teak to add warmth, texture and character to your home. Its hardwood classification makes it a sturdy and long-lasting choice for tables and chairs meant for indoor-outdoor living.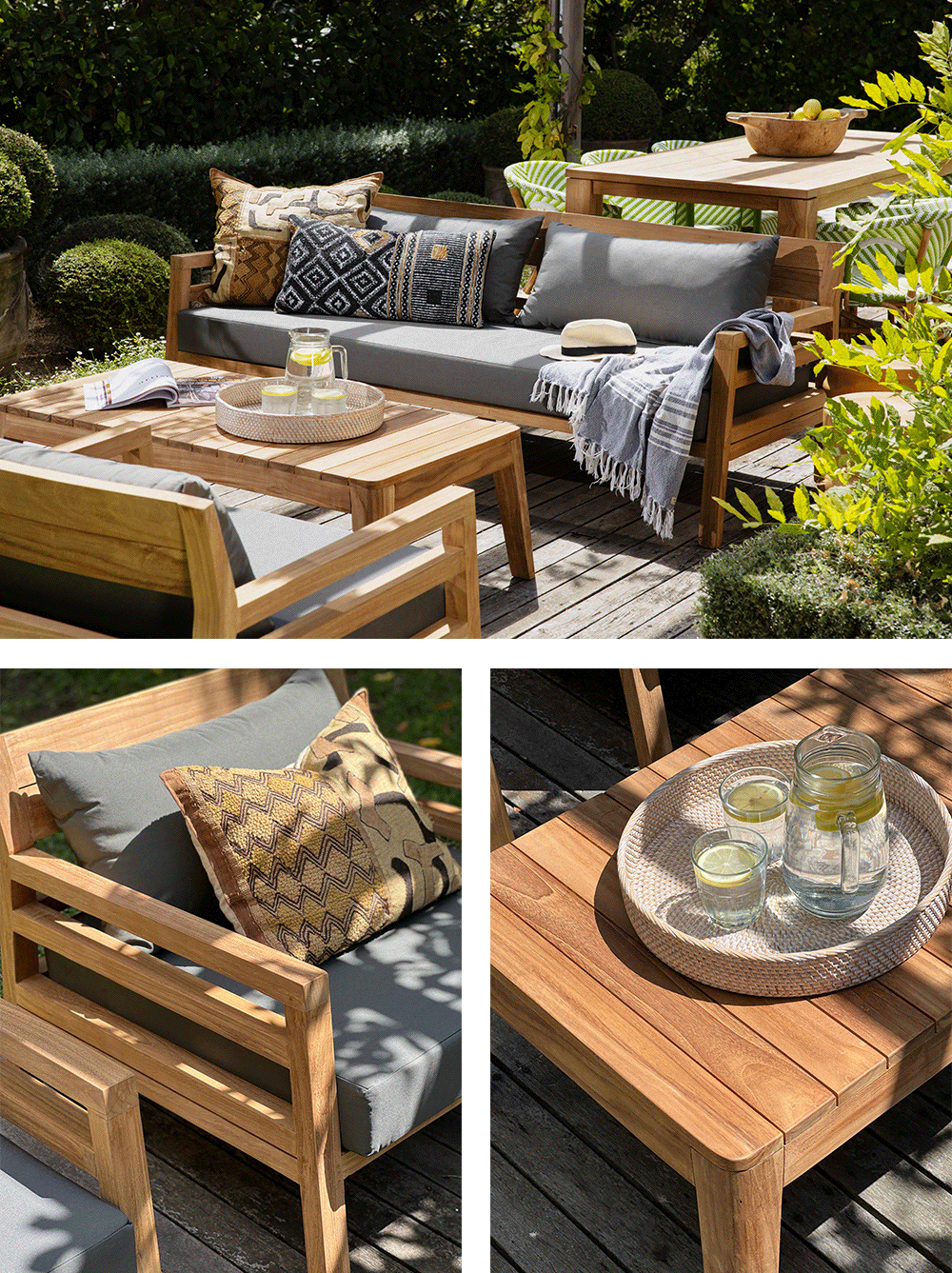 THE SHEFFIELD OUTDOOR COLLECTION 
Perfect for summer relaxation or fun get-togethers in the cool autumn evenings, the Sheffield Outdoor Collection with its contemporary design and durable construction will make this a favourite of yours for years to come.