Turn your closet into a decor statement when you choose from our selection of ultimate storage options.
Whether your taste hovers in classic, exotic or contemporary zones, we have a variety of wardrobes and closets to suit your bedroom style. Storage can often be overlooked in the bedroom, seen as a mundane necessity rather than an opportunity to influence the look and feel. But since these pieces are such a strong presence, they are a critical part of your decor ensemble just as much as they serve an important functional role.
Read on to view 3 of our favourite closets, wardrobes and cupboards that will stand up to your style requirements. 
GRAND PLAN
Classic drama merges with ideal storage to become our English Country Style closet. Handcrafted in our Cape Town workshop, its breakfront design with understated panel and cornice details gives it real gravity. 

EXOTIC FLAIR
Intricately and beautifully hand-carved motifs and arched silhouette gives the Nadine Wardrobe Marie Antoinette-like flair. Available in 4 colour-washes, these limited edition cupboards have 2 removable shelves for flexible storage options.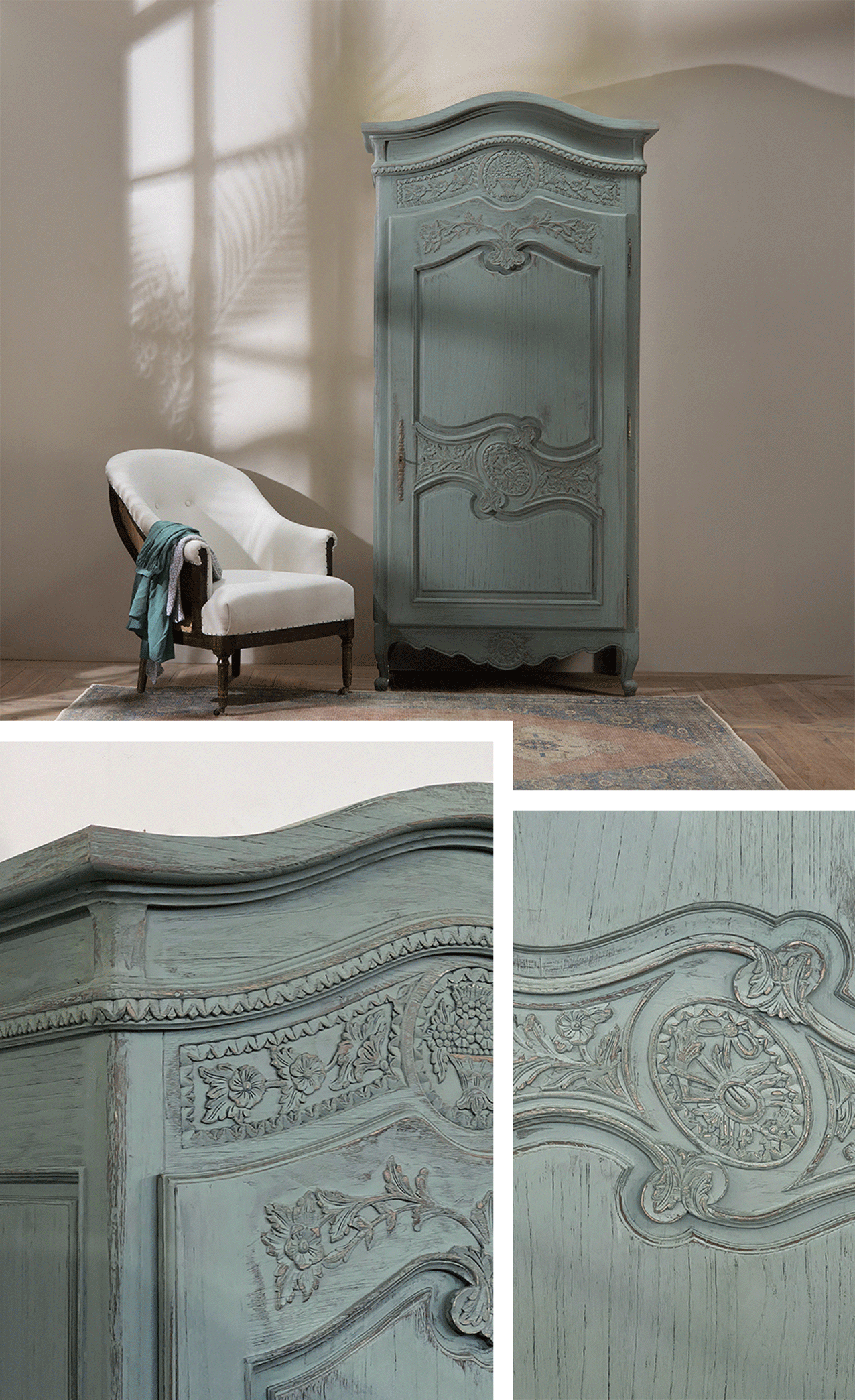 CONTEMPORARY CACHE
Masterminded by our founders, the Arman Modular Wardrobe System is one of our latest creations from our Cape Town workshop. Straight-lined design, smartly functional storage, modern fittings and old Oak finish combine to offer a minimalistic yet classic storage solution that won't date.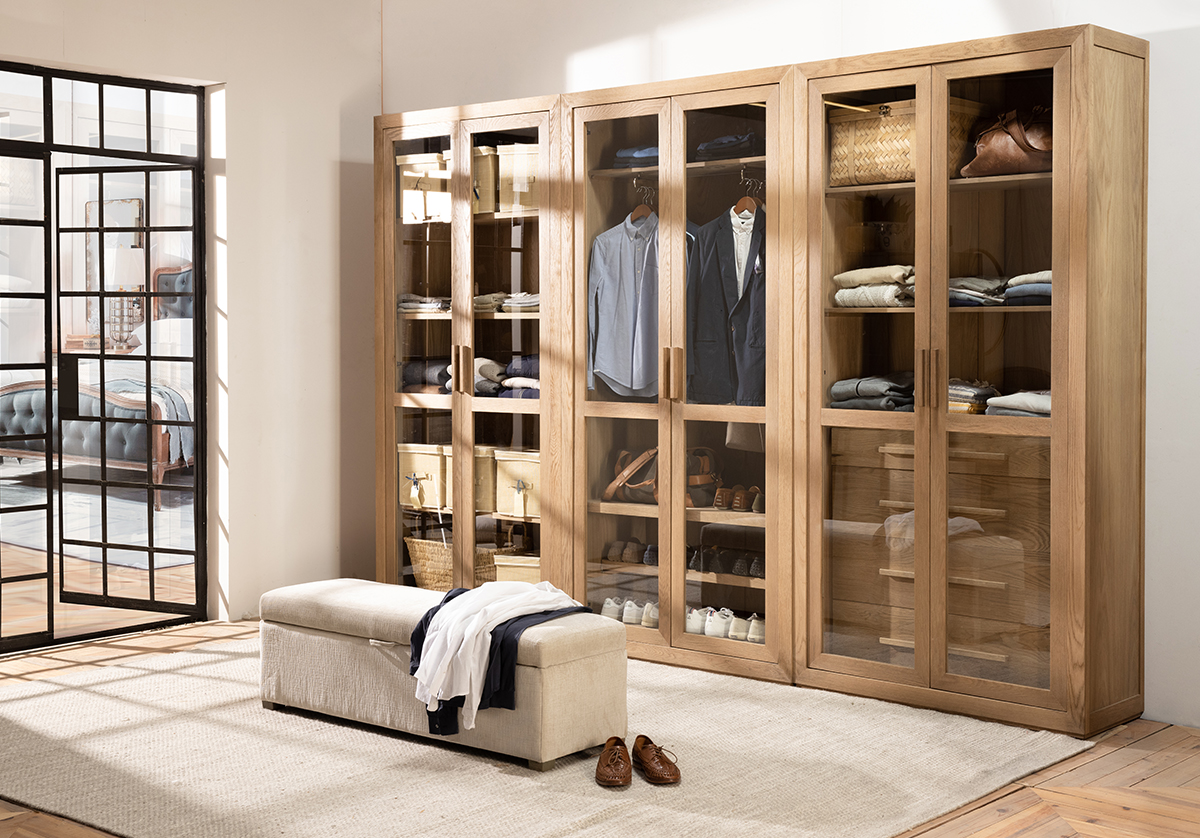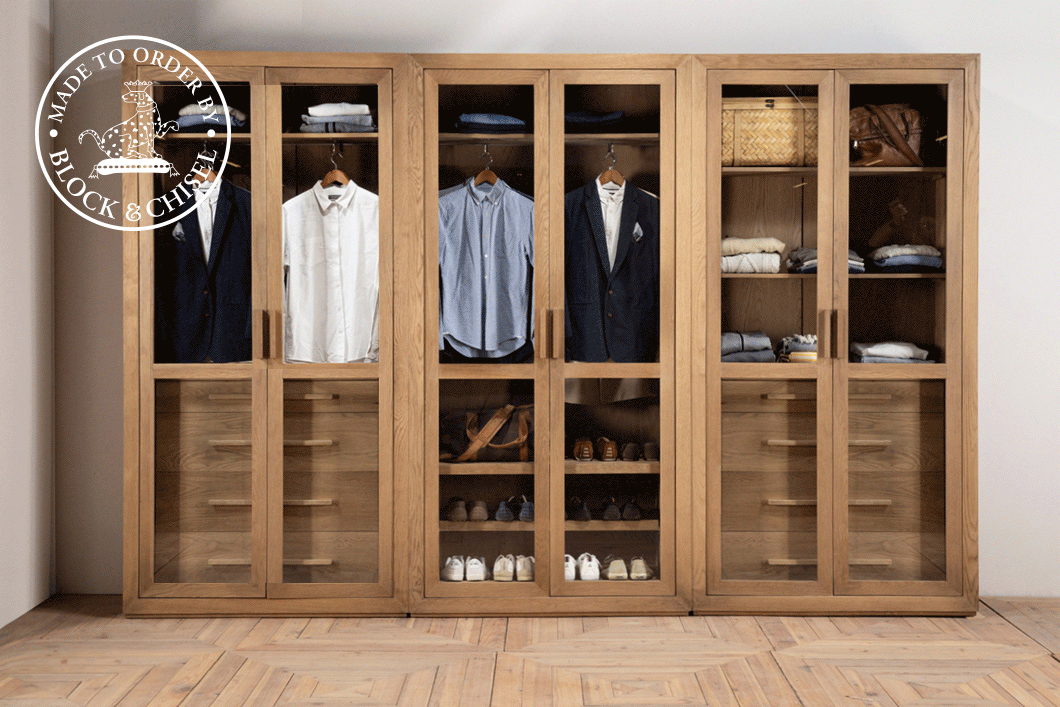 AVAILABLE IN 4 CONFIGURATIONS
The modular system can be mixed and matched to offer a smart storage solution for your unique needs, including hanging space, sectionalised drawers, shelving and shoe racks.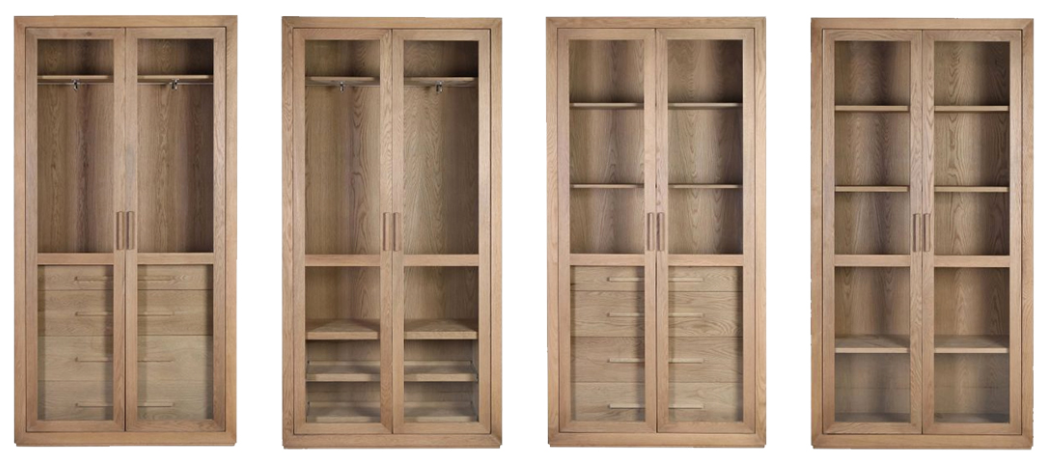 Designed to be slightly shallower than a typical wardrobe, the system will fit well in either a walk-in closet or directly in the bedroom. It also serves well as a stylish kitchen cupboard to display crockery. Soft-close hinges and provision for backlighting ensure that every aspect of its usability is taken care of.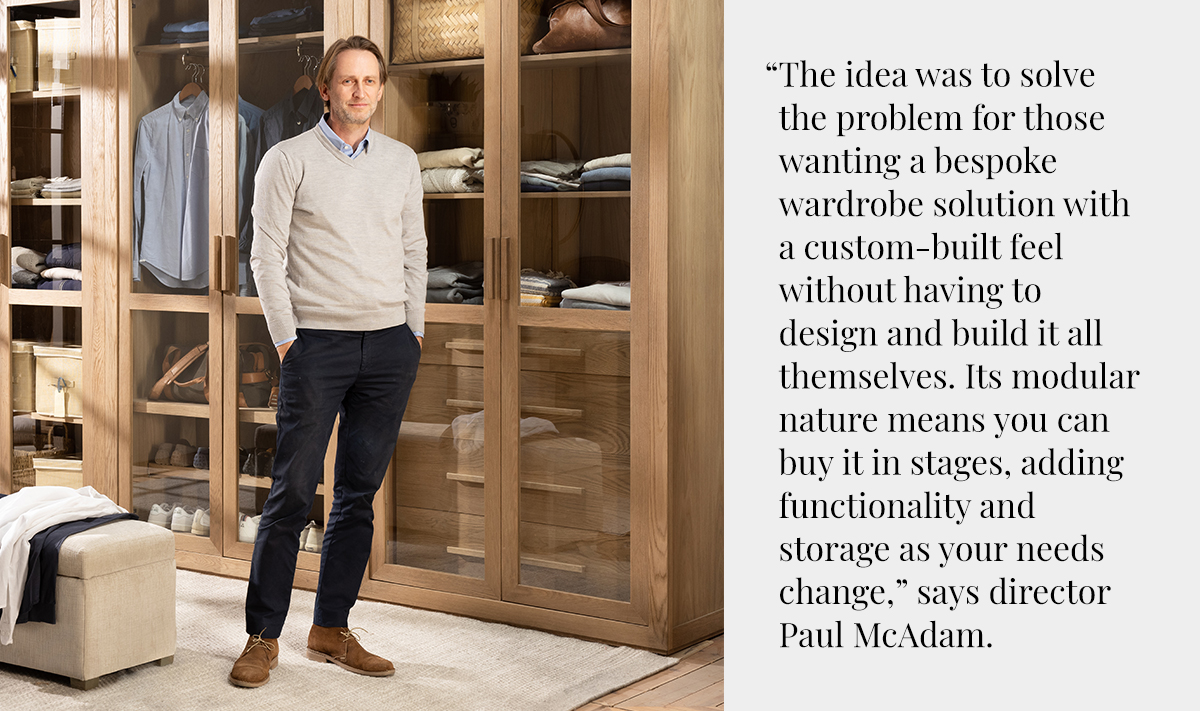 Make sure everything has its place in your bedroom by selecting a cupboard, wardrobe or closet that offers you tailored storage solutions and stand-out style. Browse our collection of storage pieces in all our stores and by visiting our online store.