Teal, aquamarine, azure and turquoise offer whispers of a cool sea breeze, sparkling water and inviting beaches. Find your sea-green love affair here.
"The sea, the sea, the sea. It rolled and rolled and called to me. Come in, it said, come in." ― Sharon Creech
It's a reference that reminds us strongly of those summers spent at the beach, drinking in the sunshine and frolicking in the salty water. A setting that prompts this happy reminiscing can only be good for the soul, helping you to escape from the daily grind for a welcome moment without going anywhere.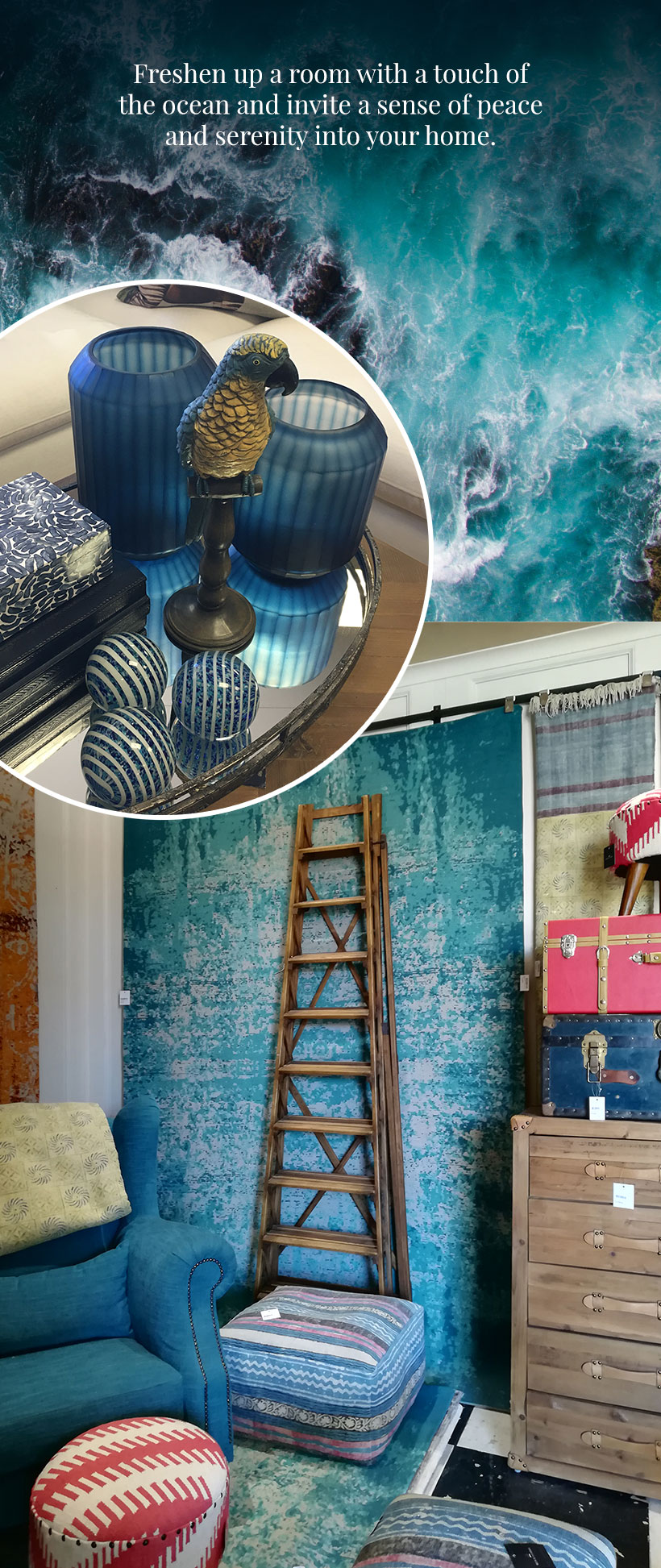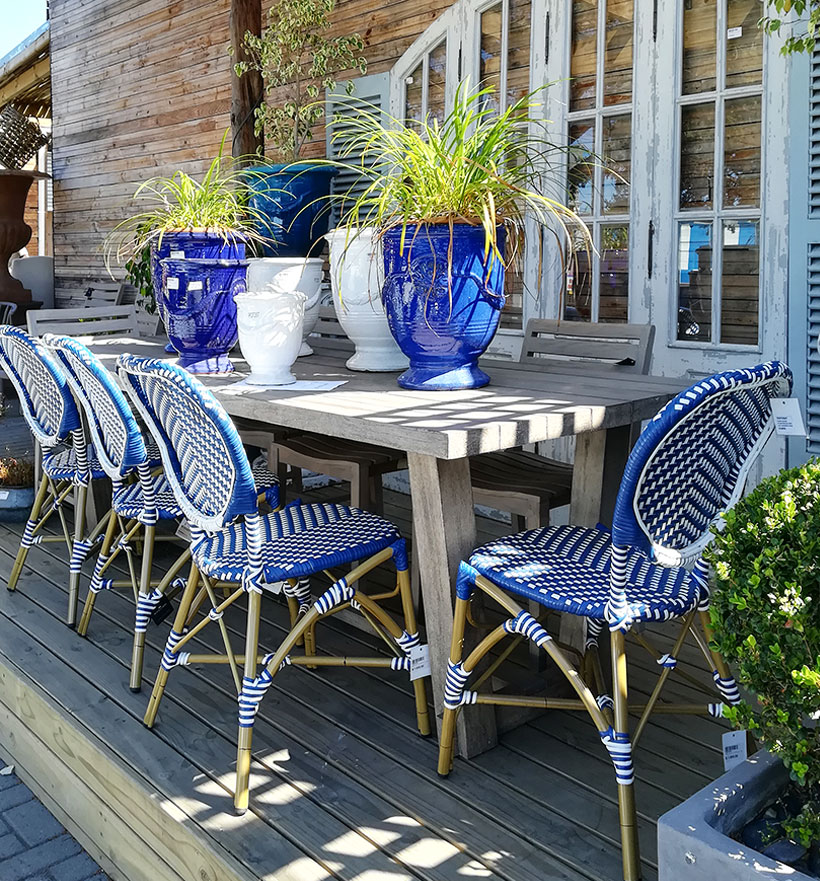 Stay classic by pairing your sea-green tones with white, while taupe and grey will add a touch of the contemporary. Beautifully crafted decor items, such as an urn with fish motifs painted onto it, not only reference the sea, but hint at the luxurious porcelain of Dresden.
For a nautical look, opt for navy striped scatter cushions, or choose an occasional chair upholstered in a rich velvet with emerald and sapphire jewel tones. 
Add subtle reminders of the ocean with a cut-out lamp shade that gently casts wave patterns across a room, or a stool with shell inlay detail.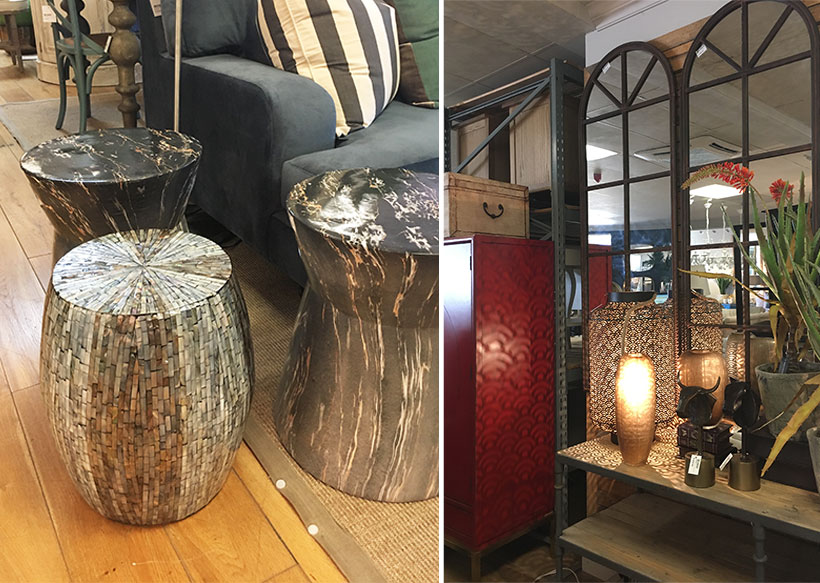 Sea tones complement a range of natural materials too, including brass and wood pieces, as well as leather, glass and stone. For a modern feel, offset chrome and glass detail against aquamarine and teal.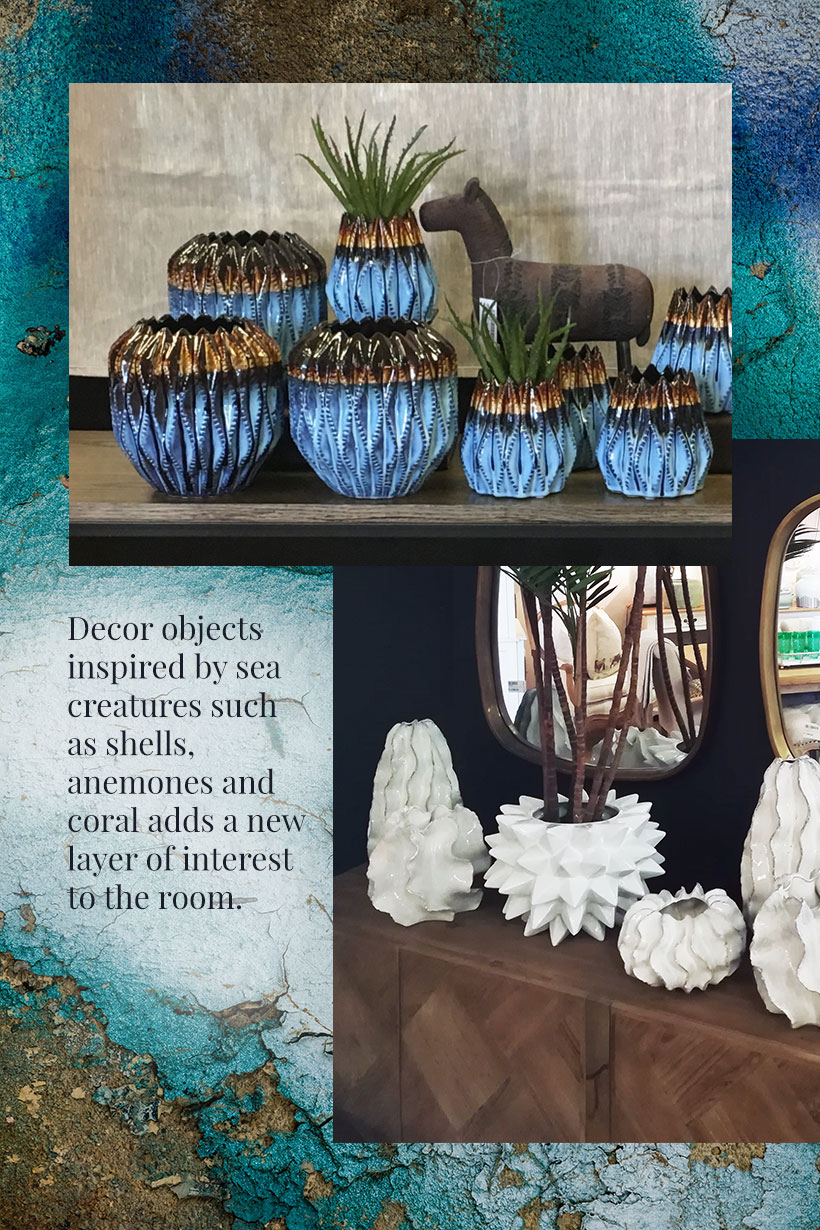 Visit our store and be inspired this week!